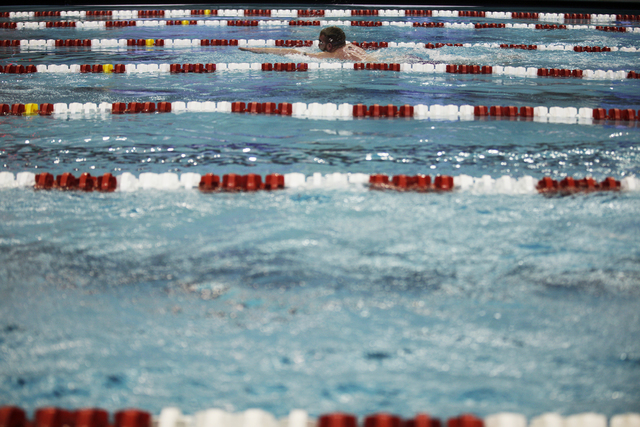 Brad Gonzalez and Ida Schutte each placed 20th in the 500-yard freestyle to pace the UNLV men's and women's swimming and diving teams Thursday on the second day of the 14-team Texas Invitational in Austin, Texas.
Gonzalez, a freshman, finished in 4 minutes, 23.78 seconds, and Schutte, a sophomore, touched the wall in 4:49.12.
Also for the Rebels men, freshman Grant Norgan was 28th in the 500 freestyle in 4:26.07. In the 50 freestyle, senior Dylan Tarazona was 28th in 20.19 seconds, senior Or Sabatier 35th (20.33) and senior Forrest Beesley 39th (20.60).
For the UNLV women, senior Kyndal Phillips was 25th in the 200 individual medley in 2:00.89, and sophomore Sofia Carnevale was 39th in the 50 freestyle in 23.63 seconds.
The meet continues Friday and runs through Saturday.