UNLV roundup: Homers, relief pitching highlight Scarlet Gray World Series opener
November 13, 2017 - 11:14 pm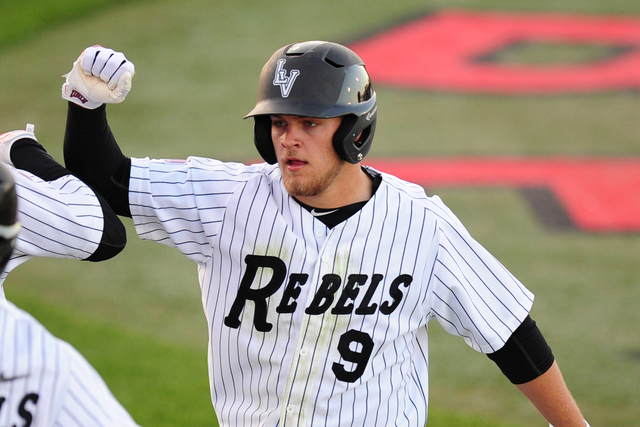 Max Smith hit a three-run home run to cap a seven-run fifth inning by Thing 1 in its 7-2 victory over Thing 2 in Game 1 of UNLV's Scarlet & Gray World Series on Monday at Wilson Stadium.
Zach Kaminkow hit a two-run single for Thing 1, which held Thing 2 to three hits — all in a two-run first inning off Donavon McCrystal that included a home run by Austin Anderson and an RBI single by Dillon Johnson.
Smith, Nick Ames and Michael Macove each had two of Thing 1's nine hits.
Thing 1 relievers — Christian Myers, Evan Fresquez, Alan Strong and Bryan Menendez — combined to face one batter over the minimum over four shutout innings.
Chase Maddux pitched three scoreless innings for Thing 2, allowing one hit.
VOLLEYBALL
At Albuquerque, N.M., Hailey Rubino had 13 kills and fellow freshman Sara Lobo 36 assists to lead New Mexico to a 3-0 victory over UNLV in a Mountain West match.
Ashley Kelsey added 16 digs for the Lobos (16-15, 7-10), who won by scores of 25-16, 25-20, 25-20.
Mariena Hayden had 10 kills and seven digs, Riley Jacobs 25 assists, Elsa Descamps seven blocks and Shania Scott 11 digs for the Rebels (8-21, 4-12), who lost their sixth straight match.