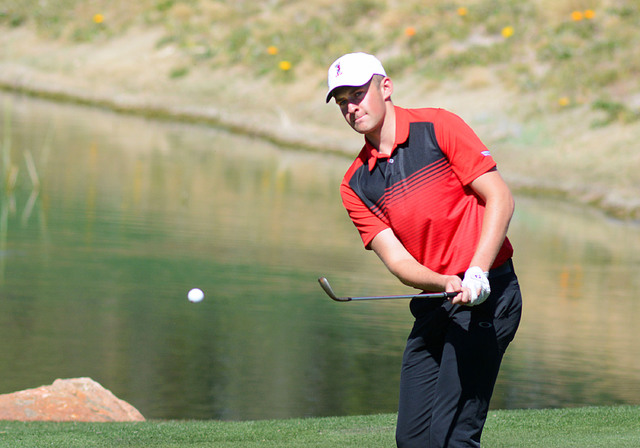 John Oda and Shintaro Ban each shot even-par 72, helping put the UNLV men's golf team one stroke out of the lead after three rounds of the NCAA Championship in Sugar Grove, Illinois.
The top 15 teams in the 30-team field made the cut to Monday, when the field will be cut to eight for the match play championship bracket.
The 16th-ranked Rebels shot 3-under 285 on Sunday and are at 17-under 847 for the tournament, tied with No. 1 Southern California and No. 17 Oklahoma and one stroke behind No. 4 Vanderbilt.
Vanderbilt and USC each shot 8-under 280 to tie for the best third-round score.
Oda and Ban are at 6-under 210 and part of a seven-way tie for 10th place, six strokes behind pace-setting Scottie Scheffler of Texas, who shot his third straight 68 and is at 12-under 204.
Harry Hall shot UNLV's best third-round score, a 70, and is at 2-under 214, which puts him in a tie for 31st in the 156-player field. Justin Kim and Taylor Montgomery are tied for 71st at 220.
No. 8 Illinois is fifth in the team standings at 850, followed by No. 3 Oklahoma State (852). No. 5 Baylor and No. 18 Virginia are tied for seventh at 855, followed by No. 20 Auburn (856) and No. 6 Louisiana State (858) in the top 10.