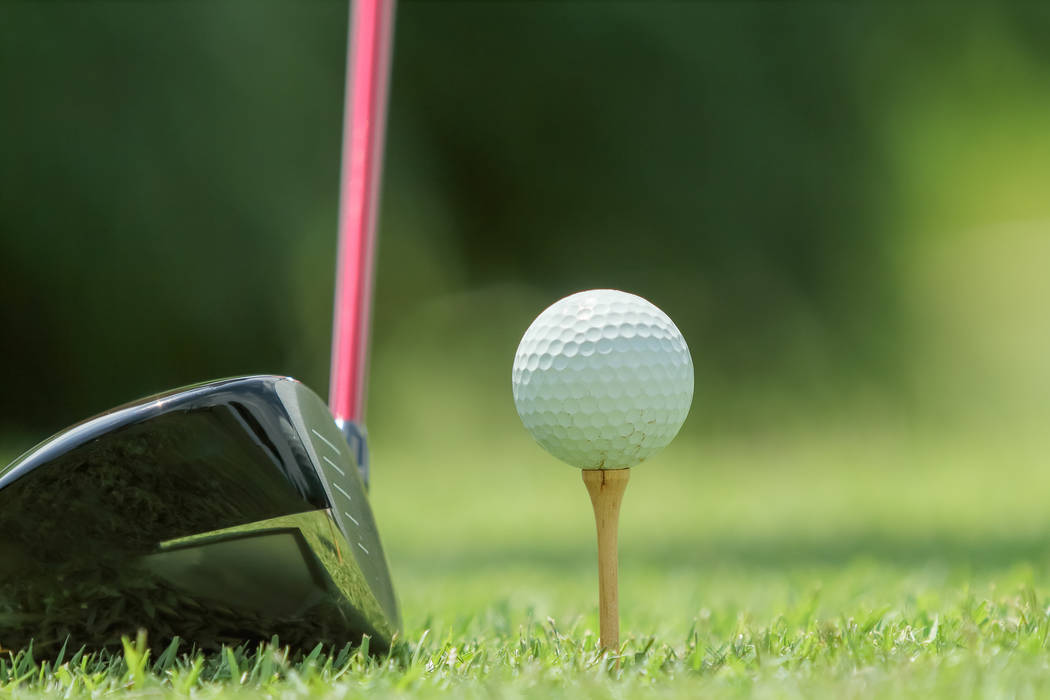 UNLV senior Shintaro Ban shot 4-under-par 68 and is tied for second, two strokes out of the lead, in helping the Rebels to a three-way tie atop the leaderboard Friday after one round of the three-round Mountain West Championship in Bremerton, Washington.
No. 21-ranked UNLV, the two-time defending league champion, is tied with Colorado State and San Diego State at 4-under 284, three shots ahead of fourth-place Fresno State and four better than fifth-place San Jose State in the 11-team field.
Colorado State's A.J. Ott is alone atop the leaderboard at 6-under 66 in the 55-player field.
For the Rebels, junior Harry Hall is tied for 11th at 1-under 71, freshman Jack Trent is tied for 15th at 72, sophomore Justin Kim is tied for 19th at 73, and freshman Garrick Higgo is tied for 37th at 76.
BASEBALL
At Albuquerque, N.M., Garrett Gouldsmith hit a three-run homer in the third inning that put New Mexico ahead to stay in its 8-5 victory over the Rebels.
Nick Ames hit a two-run homer in a four-run second for UNLV (28-13, 9-7 Mountain West), which stranded 12 runners on base.
Jared Mang went 2-for-4 with a two-run homer in the seventh for the Lobos (13-22-1, 7-12), who had lost their previous 10 games in a row.
Bryson Stott went 2-for-5 for the Rebels, who were outhit 9-6.
UNLV starter Alan Strong (6-1) allowed six runs on seven hits and three walks and struck out three in six innings.
TRACK AND FIELD
At Azusa, Calif., MacKenna Howard, Jasmyne Graham, Destiny Smith-Barnett and the 400-meter relay team notched first-place efforts for the Rebels on the third day of the Bryan Clay Invitational.
Howard's personal-best throw of 52 feet, 6.5 inches in the shot put was good for first place and set a new outdoor program record.
Graham won the 100 hurdles in 13.13 seconds and teamed with Smith-Barnett, Kaysha Love and Najia Hudspeth to win the 400 relay in 45.02 seconds.
Smith-Barnett placed first in the 100 in 11.29 seconds.