UNLV roundup: Musovski invited to MLS combine
December 22, 2017 - 8:14 pm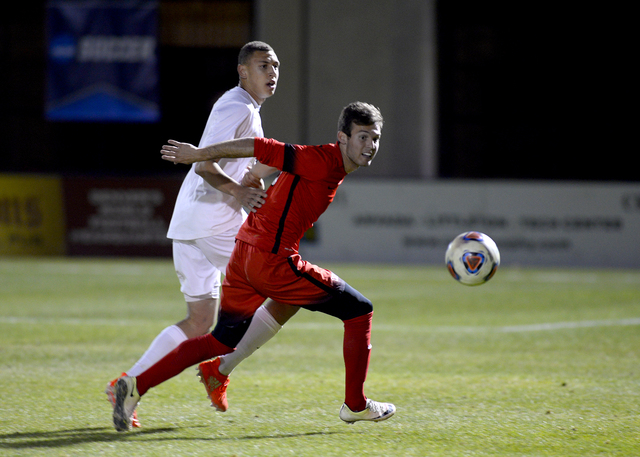 UNLV senior forward Danny Musovski was named All-America third team by College Soccer News and was one of 60 NCAA Division I players invited to the 2018 Major League Soccer combine.
The Liberty High School product led the nation in goals (0.88) and points (2.12) per game this season while ranking fourth in goals (15) and fifth in points (36). His 47 career goals and 117 points rank third in UNLV history and are Western Athletic Conference records.
The MLS combine is set for Jan. 11-17 in Orlando, Florida, with the 23-team league's draft set for Jan. 19 in Philadelphia.
WOMEN'S SOCCER
Senior midfielder Sophie Cortes was ranked No. 99 nationally in Top Drawer Soccer's Top 100.
Cortes, from Newhall, California, had 12 goals and eight assists in 2017. Her 32 points rank second on the Rebels' all-time single-season list, and her goals and assists tied for third-best.