UNLV roundup: No. 18 Stanford routs Lady Rebels
December 16, 2017 - 10:50 pm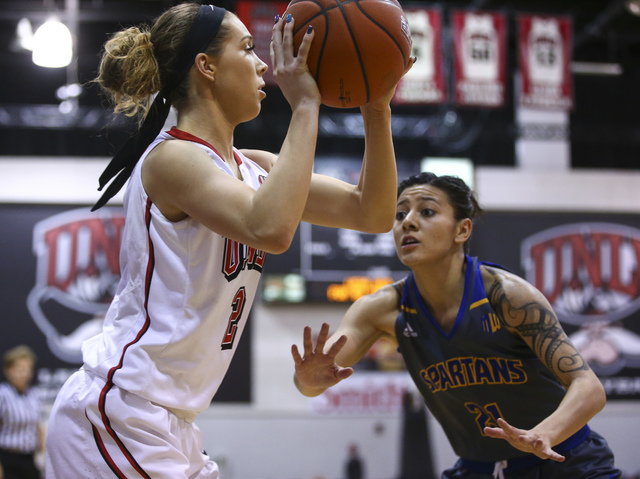 Kiana Williams had 14 points to lead three double-figure scorers for No. 18 Stanford in its 74-33 rout over UNLV in a nonconference women's basketball game Saturday in Palo Alto, California.
Brooke Johnson scored 19 points for the Lady Rebels (5-4), who never led, totaled 10 points in the middle two quarters and shot 22.6 percent for the game.
Nikki Wheatley had six points and four steals for UNLV before exiting with a foot injury in the final minute of the first half. The junior point guard didn't return.
Paris Strawther had a team-best nine rebounds for the Lady Rebels, who tied for the lowest scoring output in team history. On Feb. 16, 1975, the Lady Rebels lost to visiting UCLA 99-33.
Alanna Smith and Maya Dodson scored 11 points apiece for the Cardinal (6-4), who held UNLV to 1-for-20 shooting and three points in the second quarter.