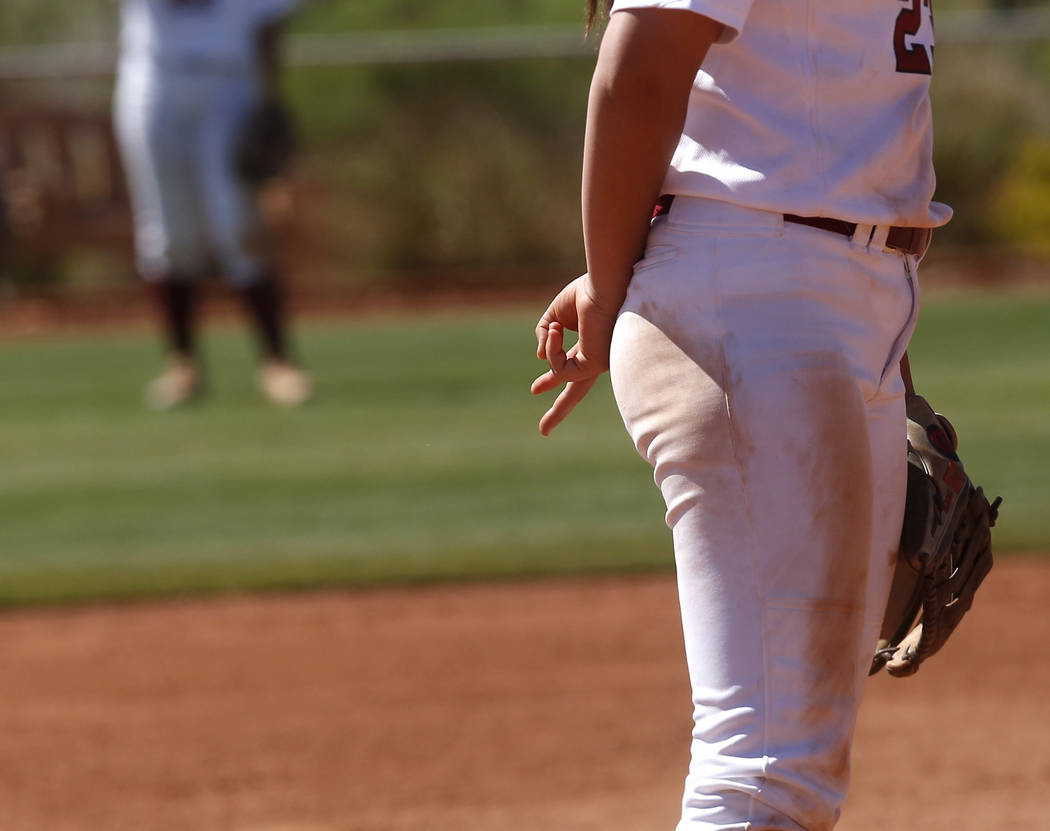 Janine Petmecky went 3-for-4, scored twice and pitched a complete game to lead UNLV to a 5-2 win over Colorado State in a Mountain West softball game Thursday at Eller Media Stadium.
Petmecky (19-6) held the Rams (25-20, 9-13) to two runs on five hits and two walks and struck out seven as the Rebels (30-17, 12-10) won their fourth straight and sixth in seven games.
Mia Trejo hit an RBI double and Samantha Diaz a two-run double in a three-run first for UNLV, which dealt Colorado State its sixth straight loss.
Justine Federe went 2-for-3 with an RBI double in the fourth, and Myranda Bueno had a double and scored for the Rebels.
Madison Kilcrease went 2-for-3, and Hannah McCorkhill hit a two-run homer in the fifth for the Rams, who were outhit 9-5.
TRACK AND FIELD
At Clovis, Calif., Stella Clemens placed fourth in the heptathlon with 5,289 points, leaving the Rebels tied with Colorado State for fifth in the four-day, nine-team Mountain West Outdoor Championships.
Clemens placed first in the shot put (41 feet, 1.5 inches), second in the javelin (130 feet, 1 inch), fifth in the high jump (5 feet, 5 inches) and the long jump (18 feet, 2.25 inches), seventh in the 100-meter hurdles and eighth in the 800.
New Mexico leads the team standings with 24 points, followed by Boise State (15), Fresno State (10), San Jose State (eight), UNLV and Colorado State with five points apiece, UNR and San Diego State with four apiece and Utah State with three.