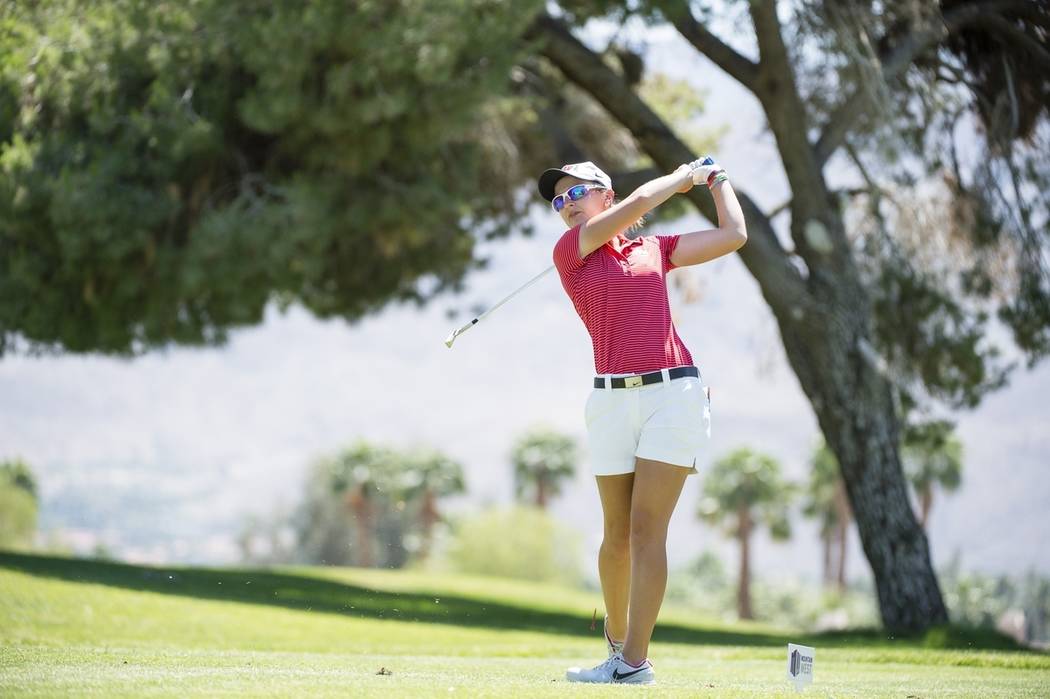 UNLV senior Mackenzie Raim shot 2-under-par 70 to sit alone atop the leaderboard by one stroke, helping the Rebels to an eight-shot lead Monday after one round of the three-round Mountain West Championship in Rancho Mirage, California.
Juniors Elizabeth Prior and Shannon Oh are tied for fifth at 72 in the 45-player field for the Rebels, the two-time defending champions. Sophomore Nastasia Kossacky is tied for eighth at 73, and freshman Polly Mack is tied for 17th at 75.
Three players are tied for second behind Raim at 1-under 71: New Mexico's Ingrid Gutierrez, Fresno State's Mimi Ho and San Jose State's Alexandra Cooper. San Diego State's Milagros Chaves is tied with Prior and Mack.
Fresno State is second in the team standings at 7-over 295, and New Mexico and San Diego State are tied for third at 298. Next are San Jose State (300), UNR (302), Boise State (303), Colorado State (306) and Wyoming (307).