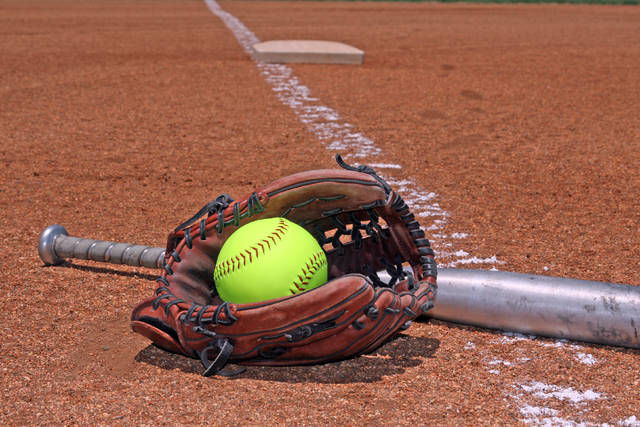 Janine Petmecky hit a two-run single and notched a pitching victory, leading UNLV to a 3-2 win over San Diego State in a Mountain West softball game Sunday at Eller Media Stadium.
Petmecky (14-6) allowed two runs on seven hits and no walks in four innings, and Breana Burke and Charlie Masterson combined for three scoreless innings for the Rebels (22-15, 4-8), who snapped a seven-game league losing streak.
Mia Trejo hit a first-inning RBI triple, and Reina Bondi went 2-for-3 for UNLV. Petmecky's hit in the third put UNLV up 3-0.
Kelsey Munoz went 4-for-4 with an RBI for the Aztecs (12-24, 3-6), who held an 11-7 edge in hits.
BASEBALL
At Morgantown, W.Va., pitcher Braden Zarbnisky had three hits and scored three runs and held the Rebels to one earned run in five innings, leading West Virginia to a 7-5 victory.
Zarbnisky (2-1) allowed six hits and walked none while striking out three as the Mountaineers (13-15) took two of three in the weekend series.
Marques Inman went 2-for-3 with a home run and three RBIs, Darius Hill went 3-for-4, and Ivan Gonzalez went 2-for-5 with two RBIs for West Virginia, which held a 13-7 edge in hits.
Max Smith went 2-for-4 with a double, Bryson Stott went 2-for-5, Seth Mullis had a double and scored twice, and Kyle Isbel drove in two runs for UNLV (23-11), which trailed 3-1 after three innings and 7-2 after six.
WOMEN'S GOLF
At Napa, Calif., sophomore Nastasia Kossacky shot 2-over-par 74 and is tied for ninth, helping the Rebels tie for 10th at 13-over 301, 11 strokes out of the lead, after one round of the three-round Silverado Showdown.
Fifth-ranked Southern California is atop the leaderboard at 2-over 290, with No. 2 UCLA and No. 14 Arizona tied for second at 292. California is at 293 and No. 6 Stanford at 294 in an 18-team field that includes eight teams ranked in Golfweek's top 25.
USC's Jennifer Chang is two strokes clear of the rest of the 89-player field at 6-under 66.
For UNLV, junior Elizabeth Prior is tied for 32nd at 3-over 75, freshman Polly Mack and junior Shannon Oh are tied for 42nd at 76, and senior Mackenzie Raim is tied for 77th at 80.
MEN'S TENNIS
At Fertitta Tennis Complex, Richard Solberg won a three-set singles match and was part of a doubles victory to lead the Rebels (13-7, 3-2 Mountain West) to a 4-2 triumph over New Mexico.
Alexandr Cozbinov won at No. 1 singles and Eric Samuelsson at No. 4 singles for UNLV. Ruben Alberts and Jordan Sauer teamed for a victory at No. 2 doubles for the Rebels.
WOMEN'S TENNIS
At Reno, Aiwen Zhu, Izumi Asano, En-Pei Huang, Anna Bogoslavets, Jovana Kenic and Juliet Zhang won straight-sets singles matches to lead the Rebels (13-5, 4-0 Mountain West) to a 6-1 victory over UNR (6-7, 0-2).
The Rebels have won 14 of their past 16 regular-season matches against Mountain West opponents.