UNLV roundup: Softball team to host postseason tournament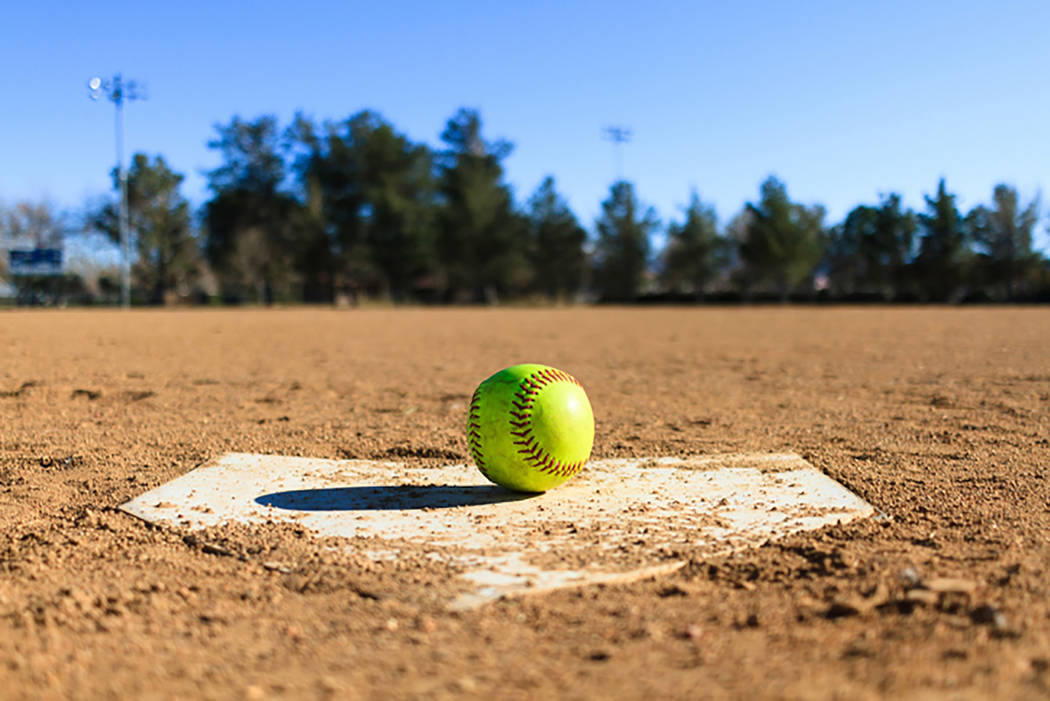 UNLV was one of 17 teams to receive a bid Sunday to the National Invitational Softball Championship, sponsored by the National Fastpitch Coaches Association, and will host one of four double-elimination regional tournaments.
The Las Vegas Regional, scheduled to open Wednesday at Eller Media Stadium and conclude on either Friday or Saturday, includes five teams: The Rebels (31-18), UC Riverside (33-22), Weber State (27-24), UNR (25-25) and Utah Valley (21-19).
In Wednesday's opening round, Utah Valley faces Weber State at noon, and UNR faces UC Riverside at 3 p.m. UNLV will face the winner between Utah Valley and Weber State at 6 p.m.
The other regional hosts are Northern Colorado, Eastern Kentucky and Central Arkansas. The championship round, also in a double-elimination format, is to begin May 23 at a site to be determined.
The tournament marks the Rebels' first postseason appearance since 2009. They finished fourth in the Mountain West at 13-11, winning 10 of their final 13 league games to claim four straight Mountain West series wins — including taking two of three games at eventual league champion Boise State and sweeping Fresno State for the first time in program history.
This season marked UNLV's first 30-win year in eight seasons, first winning season since 2011 and best overall record since 2010.
The NISC, in its second year, features eight teams that have won 30 games or more this season and six that finished second or better in their leagues.
BASEBALL
At Wilson Stadium, Mike Echavia hit a go-ahead three-run homer in the fifth inning and finished 3-for-4 with six RBIs, leading UNR to a 12-4 victory over UNLV on Sunday.
Grant Fennell went 4-for-5 with two RBIs, and Bishop Gorman product Cole Krzmarzick had a double and a single and scored twice for the Wolf Pack (27-21, 18-8 Mountain West), who held a 15-9 edge in hits.
Joshua Zamora went 3-for-5 and scored twice, Tyler Bosetti went 2-for-4 with an RBI, and Dillan Shrum hit a two-run homer for UNR, which lost the first two games of the three-game weekend set.
Wolf Pack starter Jake Jackson (8-3) allowed four runs on nine hits and two walks and struck out four over eight innings.
Dillon Johnson went 2-for-3 with an RBI, Nick Rodriguez went 2-for-4, Nick Ames hit a solo home run, Seth Mullins went 1-for-2 with an RBI, and Max Smith hit a sacrifice fly for the Rebels.
UNLV starter Chase Maddux (3-7) gave up four runs on six hits and two walks and struck out two over 4 1/3 innings.