UNLV roundup: Women's soccer team stays unbeaten
August 27, 2017 - 10:29 pm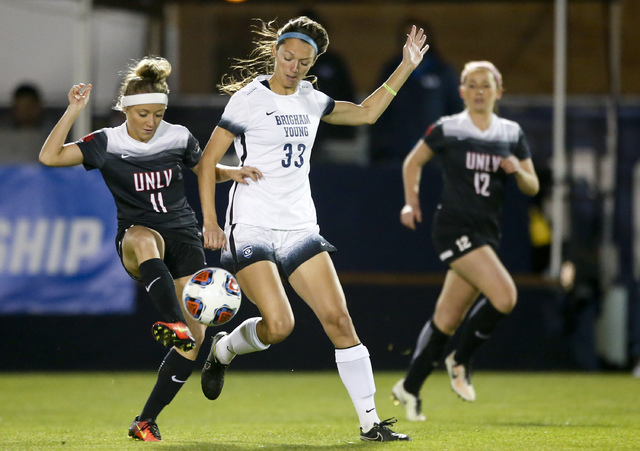 Sophie Cortes scored two goals to lead UNLV to a 3-1 victory over Southern Utah in a nonconference women's soccer match Sunday at Johann Memorial Field.
Georgia Kingman opened the scoring in the ninth minute, and Amanda Galbraith and Hannah Harrison each had an assist for the Rebels (4-0), who matched the best start to a season in program history.
Brielle Bourgeois scored in the 81st minute for the Thunderbirds (0-4), who were outshot 20-8. Jordan Sallee had two saves for UNLV.