UNLV roundup: Women's tennis duo falls in semifinals
January 14, 2018 - 10:43 pm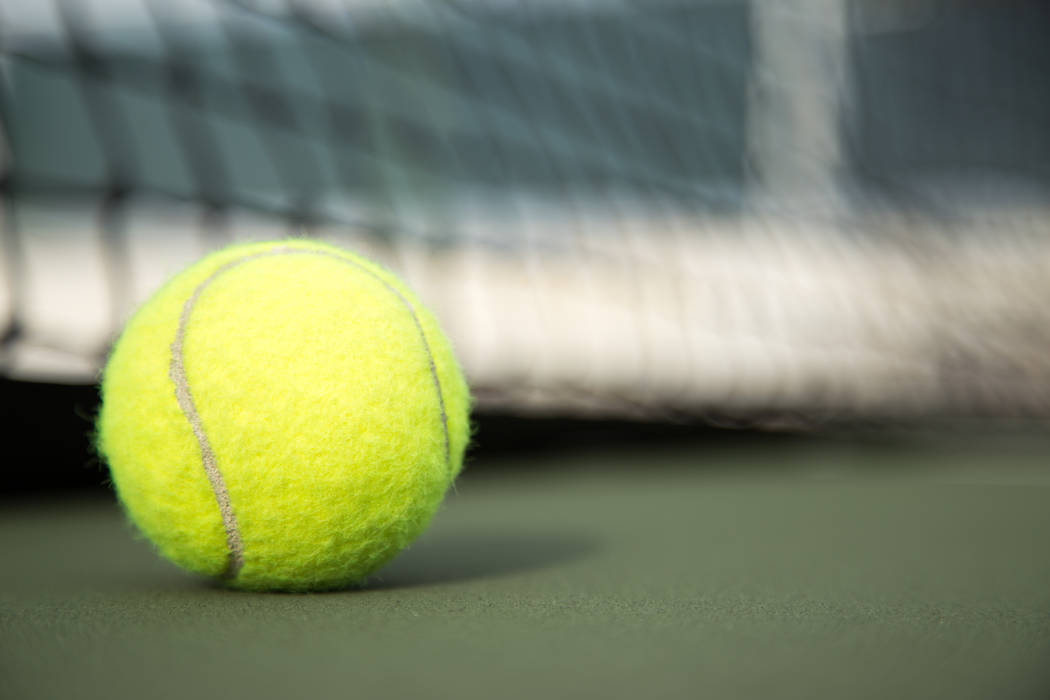 Aiwen Zhu and En-Pei Huang of UNLV lost 6-2 to top-seeded Ena Shibahara and Jada Hart of UCLA in the semifinals of the 16th annual Freeman Memorial women's tennis tournament Sunday at Fertitta Tennis Complex.
Shibahara and Hart, ranked seventh nationally, then won the title with a 6-4 victory over third-seeded Vladica Babic and Sofia Blanco of Oklahoma State.
Shibahara, ranked 16th individually, won the singles crown with a 6-2, 7-6 triumph over Hart.
In added singles matches, the Rebels received straight-set wins from Mercedes Lopez, Samantha Li, Anna Bogoslavets and Jovana Kenic.
Lopez won 6-1, 6-1 over Anna Harmon of North Carolina; Li won 6-2, 7-5 over Elizabeth Yao of Stanford; Bogoslavets won 7-5, 6-3 over Dani Wagland of Texas; and Kenic won 6-0, 6-0 over Paulette Wolak of Stanford.
In extra doubles matches, Juliet Zhang and Izumi Asano of UNLV downed Wolak and Las Vegas product Kimberly Yee of Stanford 6-1, and Lopez and Kenic defeated Yao and Naomie Rosenberg of Stanford 6-2.
DIVING
At Los Angeles, Jesse Cawley placed fifth on the platform with a score of 627.70, the best of the Rebels' eight top-16 finishes at the Bruin Diving Invitational.
Cawley also paced UNLV's men on the 3-meter board by placing 12th at 545.50 and was 15th on the 1-meter board (482.95).
Robert Morgan scored 517.90 on the 1-meter board.
For the UNV women, Mykayla Fielding was seventh in 3 meter (592.00), 12th in 1 meter (520.10) and 14th in platform (212.10).