UNLV sends 2 tennis players to nationals for first time in 13 years
Updated May 22, 2018 - 6:22 pm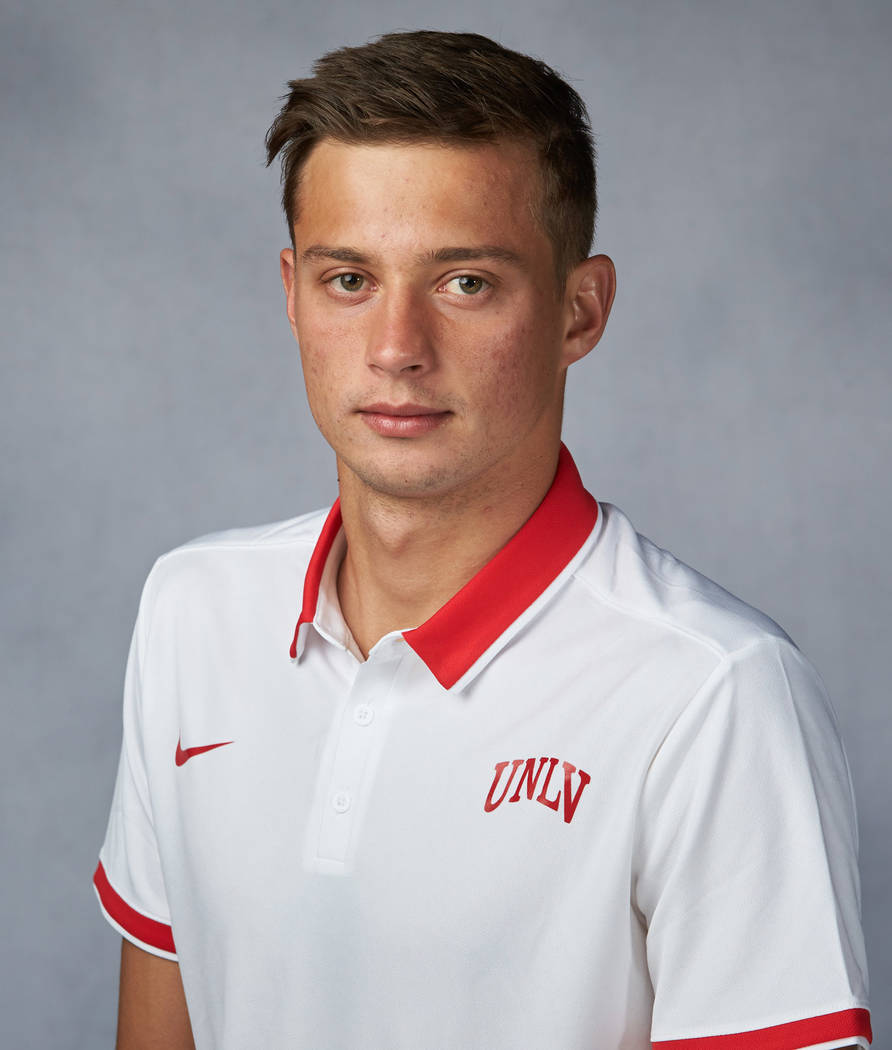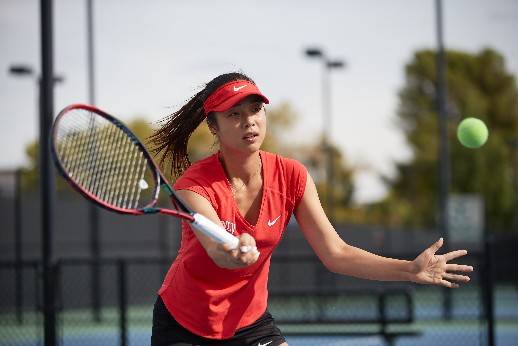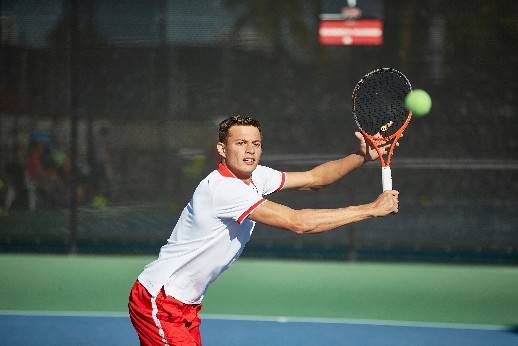 Having played for Moldova two years ago in the Davis Cup, UNLV senior Alexandr Cozbinov knows what it's like to play on a big stage.
And he knows what it's like to win in such a setting, blanking his Estonian opponent 6-0, 6-0 and helping Moldova win the team match 3-0.
"It's a great experience because it's a big tournament, and a lot of people watch you play for your country," Cozbinov said.
Now Cozbinov prepares to play on college tennis' biggest stage when he competes in the NCAA Singles Championship beginning Wednesday at the Wake Forest Tennis Complex in Winston-Salem, North Carolina.
He won't be heading to nationals alone. Junior Aiwen Zhu will compete for the Rebels women's team.
Each was named Mountain West Player of the Year as well as to the all-conference team for the third season in a row. This is the first time since 2005, however, that a men's and women's player will represent UNLV at the national tournament and the seventh time overall.
No. 99-ranked Cozbinov faces No. 30 Alexander Bakshi of Oklahoma at 9:30 a.m. in the first round of the single-elimination tournament. No. 69 Zhu goes against No. 118 Jessica Livianu of St. John's at 7:30 a.m.
Beating top competition at the collegiate level is nothing new for Cozbinov. He defeated the nation's top-ranked player in UCLA's Martin Redlicki 6-3, 4-6, 6-3 on Feb. 10 in Los Angeles.
"I was feeling very confident after that," said Cozbinov, whose career record is 74-34. "Pretty much everything was working in terms of my game. It meant a lot. I wasn't thinking about the outcome (before the match). I was just trying to play my best. I thought it was a good opportunity, and I had to give my best to take it."
This was the first season Cozbinov played as the Rebels' top seed, and he posted an 18-9 record. Zhu had played No. 1 at times before this season, but grabbed the spot full time during this season and went 17-3 at No. 1. Her career record at No. 1 is 27-4.
"The higher position, the more (you have) to motivate your teammates," said Zhu, who is from China. "I feel it's more of a responsibility."
She has been a strong player during her entire UNLV career, with a 73-24 career record. Her record in becoming the conference's top player this season is 26-9.
Now Zhu gets to test her skills against the nation's best.
"I think it's really meaningful," she said. "I feel like my hard work gets recognized. It's big for me because I'm able to represent UNLV in the nationals."
More Rebels: Follow all of our UNLV coverage online at reviewjournal.com/Rebels and @RJRebels on Twitter.
Contact Mark Anderson at manderson@reviewjournal.com. Follow @markanderson65 on Twitter.
Alexandr Cozbinov file
Year: Senior
Honor: Mountain West Player of the Year
Season record: 18-9
Career record: 74-34
Aiwen Zhu file
Year: Junior
Honor: Mountain West Player of the Year
Season record: 26-9
Career record: 73-24