UNLV women's tennis wins Mountain West tournament, heads to NCAAs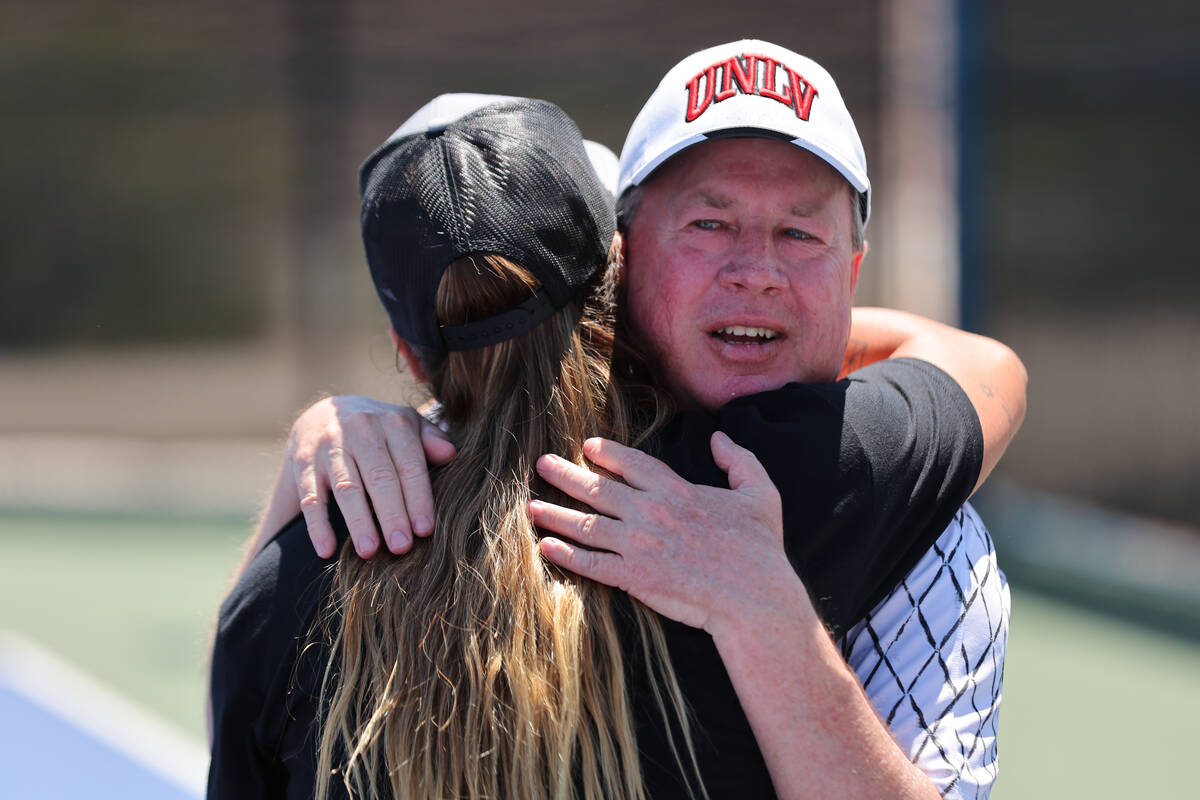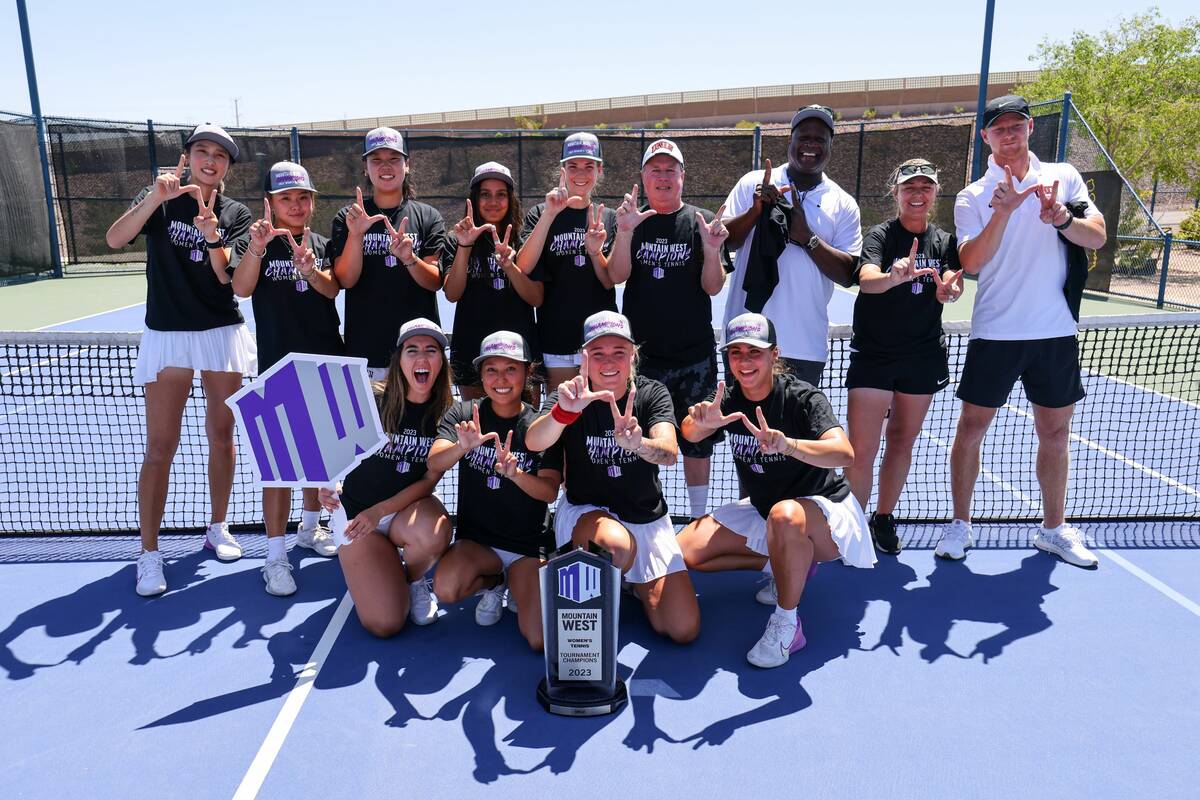 UNLV sophomore Cindy Hu dreamed about this moment.
The Guangzhou, China, native woke up abruptly at 6 a.m. Saturday, the morning of the Mountain West women's tennis championship match, to vivid visions of her teammates rushing toward her after clinching the title. She said she was so excited, she wasn't able to fall back asleep.
So when Hu actually found herself in that situation, one point away from winning the Mountain West title and booking the Rebels' ticket to the NCAA Tournament, she had to remind herself to stay calm and execute.
"I kept imagining the picture of everyone running to me," she said "I just thought, 'Stay in the present.'"
Hu's dreams turned out to be prophetic. She won her match 7-6 (4), 6-3 to secure the Mountain West tournament title for UNLV with a 4-1 victory over Air Force at Darling Tennis Center. Hu was mobbed by her teammates for her efforts.
The NCAA Tournament starts next weekend. The Rebels will learn the opponent and site for their first-round match Monday.
The conference tournament title continues coach Kevin Cory's standard of excellence. He has led the Rebels, ranked No. 59 by Intercollegiate Tennis Association, to the Mountain West championship match in each of the past six conference tournaments, winning three.
"Any one of our six can step up and win it on a given day," Cory said. "I think that's what we have — a complete team one through six."
The victory was particularly meaningful to fifth-year player Molly Helgesson. The Rebels' No. 1 singles player began her career at the junior college level before transferring to Division II St. Leo University. She arrived at UNLV for the 2022 season and immediately stepped in as one of the program's best doubles and singles players.
After UNLV lost to San Diego State in the conference tournament championship match last season, Helgesson returned for her final year of eligibility to lead the Rebels back to the title.
"We all woke up today and decided we weren't going to be in that situation," she said. "I think remembering that situation gave us some extra fire to win today. That was a big thing.
"We definitely didn't want to fall short."
The Rebels took an early lead by winning the doubles point. Helgesson and junior Salsa Aher won their match 6-3, and Hu and fellow sophomore Coco Zhao were victorious by the same score.
Aher also won UNLV its first singles point. She was quickly followed by Helgesson, who defeated Air Force's No. 1 singles player Sydney Fitch 6-3, 6-4. The Falcons finally got a point when Zhao lost to Abby Cotuna in three sets, but Hu staved off Courtney Swift to win the championship.
"We have a group of girls," Helgesson said, "that are amazing."
Contact reporter Andy Yamashita at ayamashita@reviewjournal.com. Follow @ANYamashita on Twitter.