UNLV's new baseball clubhouse 'puts us up there with the big boys' — PHOTOS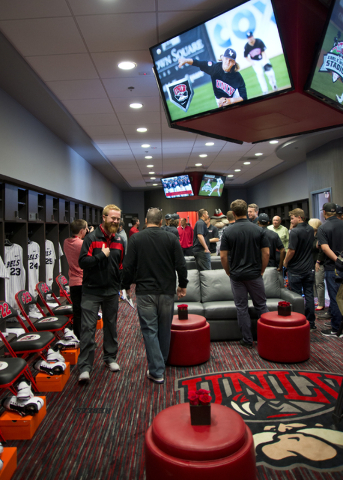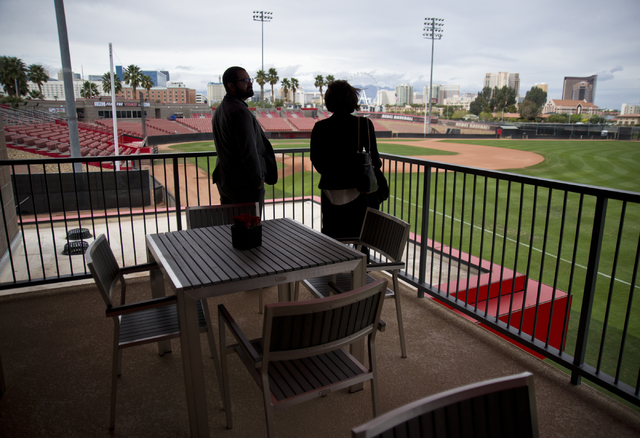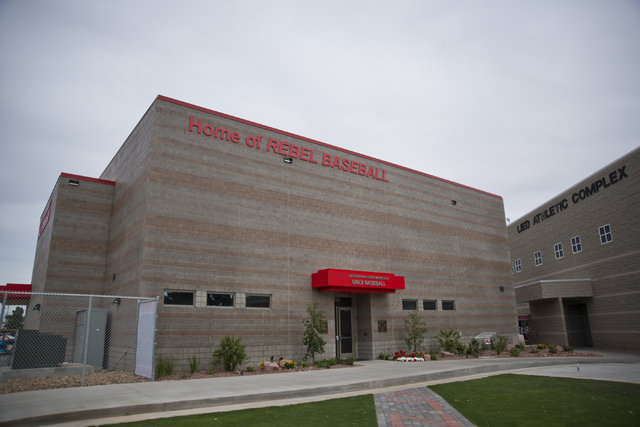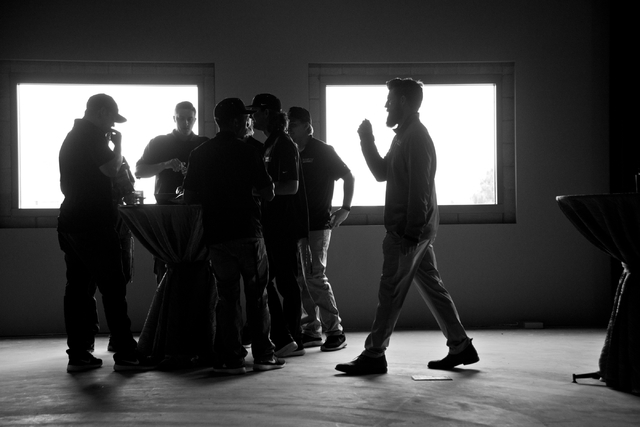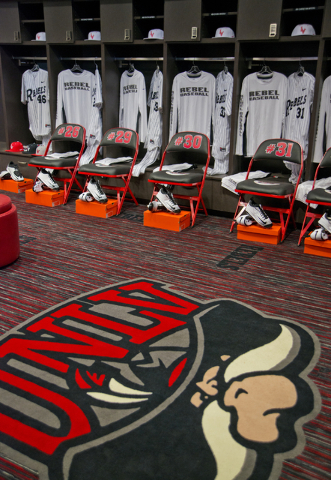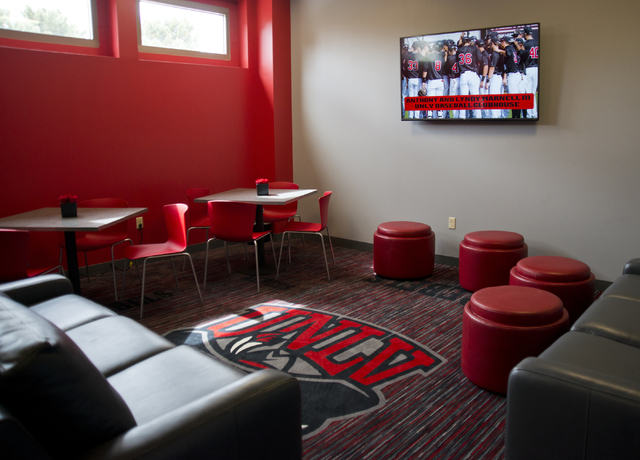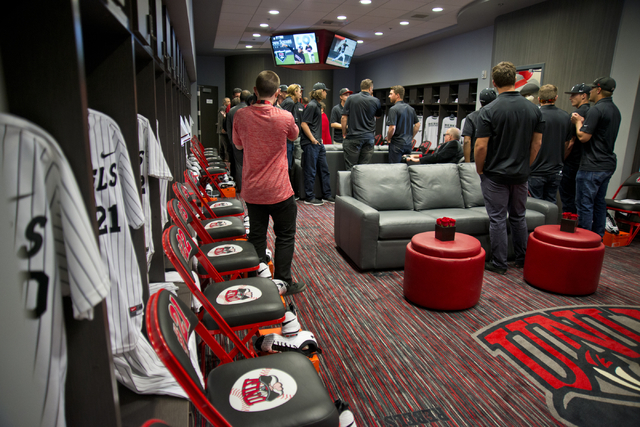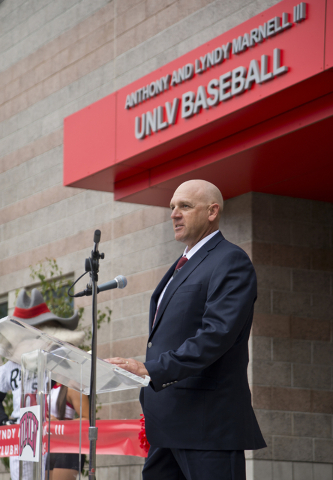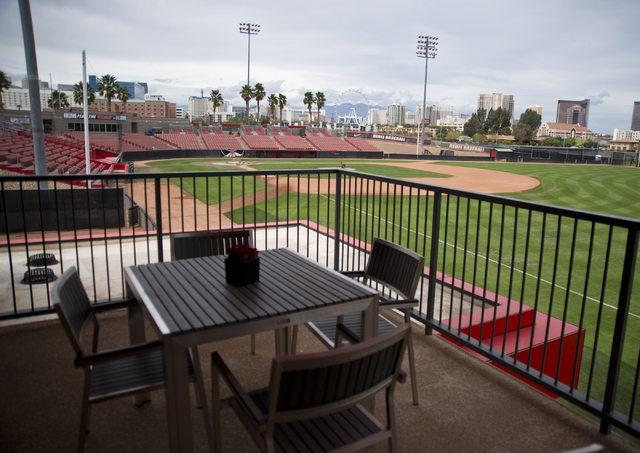 A rooftop hot tub is about the only thing missing from UNLV's $2.75 million Anthony and Lyndy Marnell III Baseball Clubhouse, which was officially unveiled on campus Monday morning with a dedication and ribbon-cutting ceremony.
The two-story, 10,000-square-foot clubhouse, located down the right-field line at Wilson Stadium, has just about everything else a college baseball player could want.
The first floor features a players' lounge and plush, spacious clubhouse, as well as study stations, training and equipment areas and more. The top floor features an outdoor patio overlooking the field, with two indoor batting cages and a weight room scheduled for installation in the coming months.
"It's not going to score any runs or get anybody out but hopefully it will help us get some of those guys that can do that," Rebels assistant coach Kevin Higgins said. "This definitely puts us up there with the big boys in facilities. It's probably in the top 10 or 15 in the country."
Higgins played for the San Diego Padres in 1993 after earning All-American honors at Arizona State in 1988.
"We had one of the nicest facilities and a nice clubhouse but nothing compared to this," he said while standing inside the locker room. "It was a two on a scale of one to 10 and this is a 10. It's better than the big-league locker room when I was playing."
UNLV coach Stan Stolte — who replaced former Rebels coach Tim Chambers, who was instrumental in getting the clubhouse built — expects the building to be a boon for recruiting.
"It will help keep the local kids here because they'll see it," he said. "And we'll be able to get kids nationally to come here and play because they'll know baseball is a serious sport here.
"This will be the best facility in the Mountain West. It's similar to what a Power Five (conference) school would have."
The high-end clubhouse also should help foster team chemistry, junior pitcher D.J. Myers said.
"The whole team loves the new clubhouse. It means a lot to us. We respect it," he said. "We enjoy coming here every day getting ready for practices and games together. It's also a nice place just to hang out and grow that team bonding we need to go deep into the season."
The Rebels (3-6), who lost five of their first six games this season to Texas and West Virginia, will host Ohio State in a four-game series Friday, Saturday, Sunday and March 15 at Wilson Stadium.
Contact reporter Todd Dewey at tdewey@reviewjournal.com or 702-383-0354. Follow him on Twitter: @tdewey33