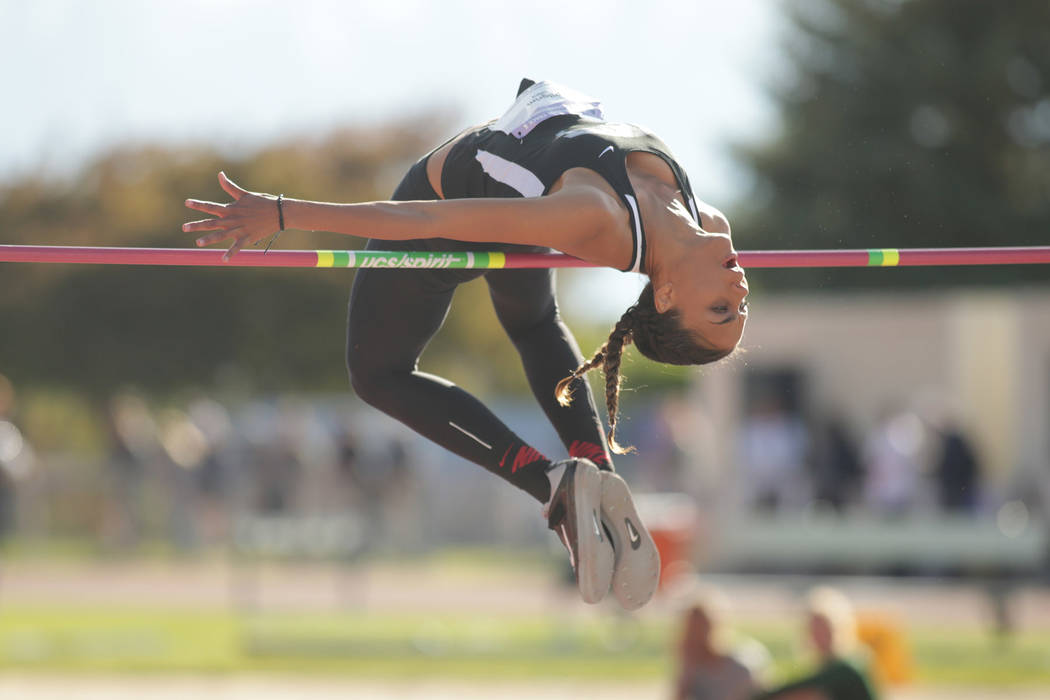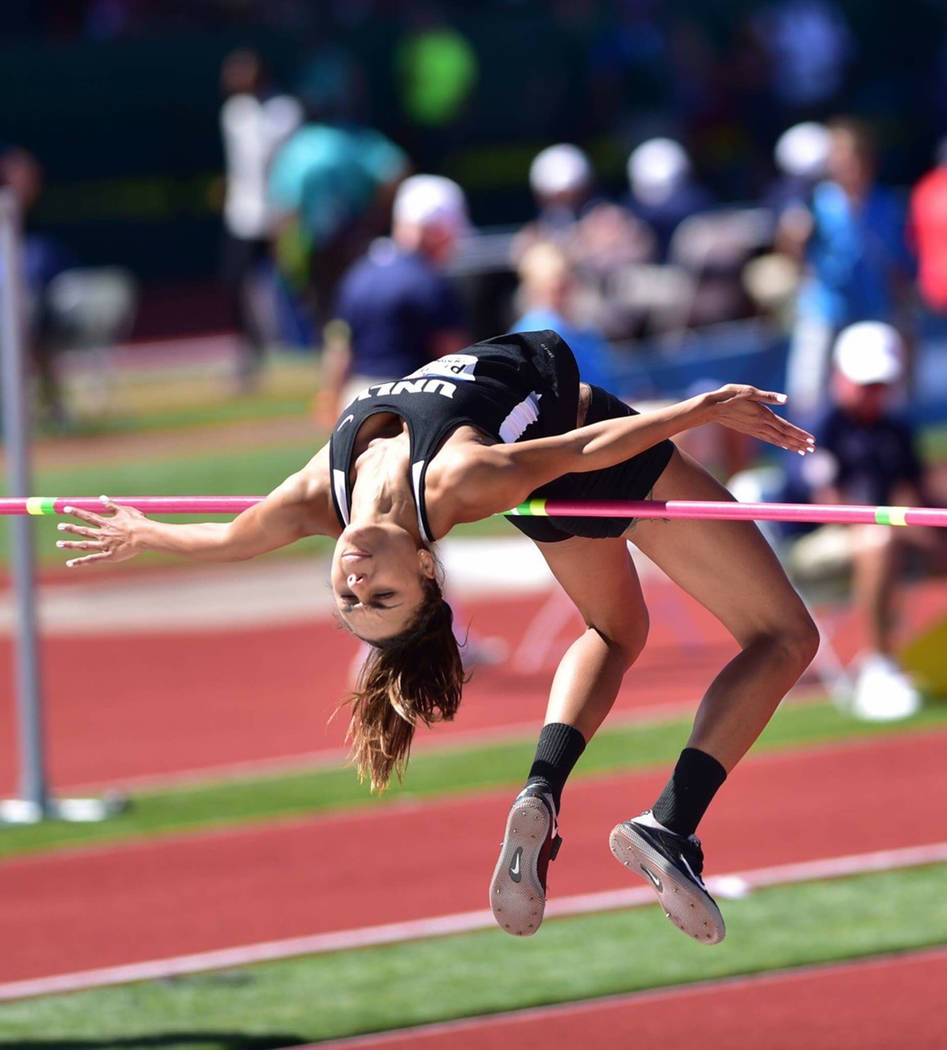 When UNLV's Kaysee Pilgrim went to the U.S. Olympic Track and Field Trials last year in Eugene, Oregon, she saw the other elite high jumpers and took notes.
"I feel like a lot of them highlighted things that need to be done in high jumps," Pilgrim said. "I tried to pick certain things from jumpers, and I tried to adapt them to me."
Pilgrim made the finals by jumping 6 feet, 0½ inch, finishing 11th and not making the Olympic team.
A year later, she is soaring even higher. Pilgrim jumped 6-2¾ in the Mountain West Outdoor Championships, which not only set conference and school records, but also was the nation's best mark.
Pilgrim is one of seven UNLV athletes — plus two relay teams — who will compete in the NCAA West Regional Championships on Thursday through Saturday in Austin, Texas. The national championship meet is June 7 to 10 in Eugene.
The Rebels head into regionals ranked No. 25, and a national championship by Pilgrim would not only be a tremendous personal accomplishment, but also a recruiting tool.
"Our team has been performing at really high levels in all events, and people are taking notice, so that's exciting," UNLV coach Yvonne Wade said. "The coaches have been working really, really hard for our team to get to this stage. I'm real excited about where we are."
Pilgrim knows what it's like to excel against the best. She won one outdoor and two indoor national championships at Pima Community College in Tucson, Arizona.
It was at the conference outdoor meet in 2015 that she made the biggest impression, though, when Pilgrim jumped 6-1¼.
"I remember that day when I jumped at Pima, the 6-1, my first thought was I actually could be really good at this," Pilgrim said.
Pilgrim made an immediate impact at UNLV, making All-Mountain West in indoors and qualifying for the NCAA championships in outdoor. She earned the athletic department's 2015-16 Sportswoman of the Year.
Now a senior, Pilgrim finished second in indoors at the conference meet, jumping 5-10¾. Outdoors, she will try to become the program's first national champion since Trena Hull won the indoor 1,000 meters in 1987.
No matter what happens, Pilgrim will soon be able to turn her attention to the future and the 2020 Olympic Games in Tokyo.
"She started talking about that in 2016," said Wade, herself a two-time Olympian for her native Japan. "It was always a goal for her to keep going."
Being at the Olympic Trials "gave (Pilgrim) quite a bit of confidence and spark," Wade said. "She saw what some of the best in the world are doing and how they're training and what it takes to be at that level. For her to taste that, I think it made her hungry for the next one."
More track
Destiny Smith-Barnett, Najia Hudspeth and Drea Austin will compete in the 100 and 200 meters at regionals. Mandy Chitwood will run in the 800, and Taylor Pegram and Jaela Williams will compete in the 100-meter hurdles.
UNLV also will send its 400- and 1,600-meter relay teams.
Smith-Barnett heads to Austin seeded first in the 100.
Men's golf
The No. 19 Rebels will compete in their second national finals in three years when they play at Rich Harvest Farms in Sugar Grove, Illinois. The tournament is Friday through May 31.
UNLV won the Mountain West tournament and the NCAA regional, the second time the Rebels have taken both in the same season. The other was in 1994.
Contact Mark Anderson at manderson@reviewjournal.com. Follow @markanderson65 on Twitter.