UNR bats explode in sixth inning in rout of UNLV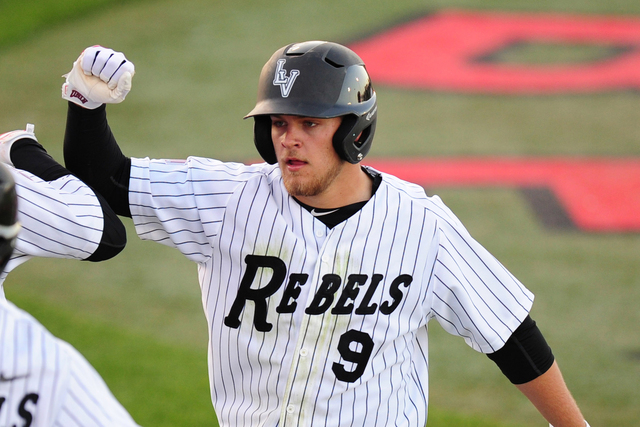 After UNLV took the first game of the series, the rivals from up north returned the favor Friday night.
UNR's offensive surge in the sixth inning led to an 8-1 victory against the Rebels to even the final series of the regular season.
The Wolf Pack (32-22, 19-10 Mountain West) tallied seven runs in the sixth inning, including a three-run homer from Jordan Pearce.
The Rebels (24-29, 14-15) didn't get on the scoreboard until the ninth. Max Smith's single drove in A.J. VanMeetren.
UNLV concludes the regular season at UNR at 1 p.m. Saturday.