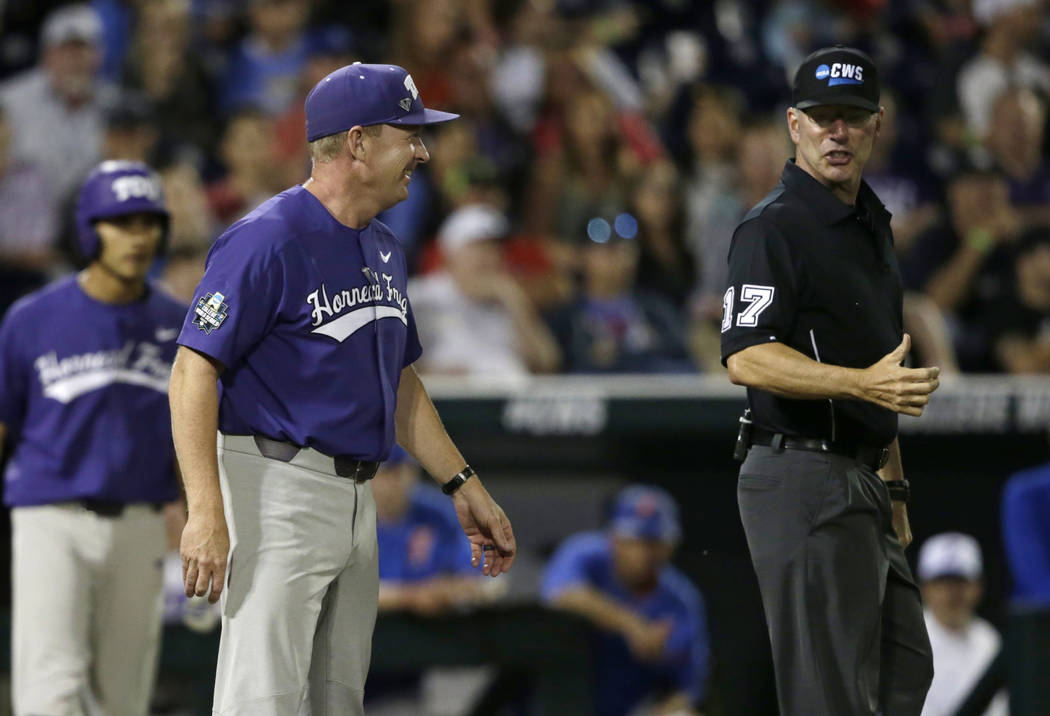 It's one of the most compelling questions in sports.
What if?
Those who follow sports at any level know how maddening that question can be. And Las Vegas has its share of "what if" moments.
This week, the Review-Journal is running a five-part look at those crucial events that shaped the city's sports landscape:
The Review-Journal played out all of those scenarios, and the local sports landscape would have been considerably different.
That shows how one play or one decision can have ramifications that lasts years. If the call had gone the other way on Anthony, for example, the Rebels probably would have won a second national championship in a row and continued momentum for more than just another season.
Now that's a painful what if.
Today we look at the question what if UNLV had found a way to keep baseball coach Jim Schlossnagle?
What actually happened
Schlossnagle, in his second season at UNLV, led the Rebels to a 47-17 record in 2003 and the final day of the NCAA regional in Tempe, Arizona.
All looked bright for the Rebels, but then TCU lured Schlossnagle to Fort Worth, and both programs have gone in opposite directions. The Horned Frogs have become a national power, appearing in the past four College World Series, while UNLV has appeared in just three regionals.
Schlossnagle might have stayed at UNLV, but the Rebels were in a transition period without a permanent athletic director. Former senior associate athletic director Jerry Koloskie wasn't able to persuade the coach to stay.
What could have happened
Had Koloskie found a way to reach an agreement with Schlossnagle, the coach could have built on his success from the 2003 season, making UNLV a powerhouse.
Without Schlossnagle, the Rebels went 37-24 and 35-29 in the two seasons after he left, but there was enough talent there to capture the Mountain West tournament titles and advance to the regionals. His presence would have drawn top recruits and put UNLV in position to be the class of the conference for a sustained period.
The Frogs made regionals in the first five seasons under Schlossnagle before breaking through to a super regional in 2009 and the College World Series in 2010.
That could have been UNLV.
Don't believe it?
Fresno State won the 2008 national championship. Yes, that could have been UNLV.
"I still think UNLV is a program that should be a top-30 program every year as long as they're committed to it," Schlossnagle said this year. "That takes into account a lot of things. You have to be supportive of the coach. You've got to budgetarily give them the things they need. You have to keep up with the facilities race."
More Rebels: Follow all of our UNLV coverage online at reviewjournal.com/Rebels and @RJRebels on Twitter.