Where are they now? 1998 UNLV golf national title team
Updated July 8, 2023 - 9:39 am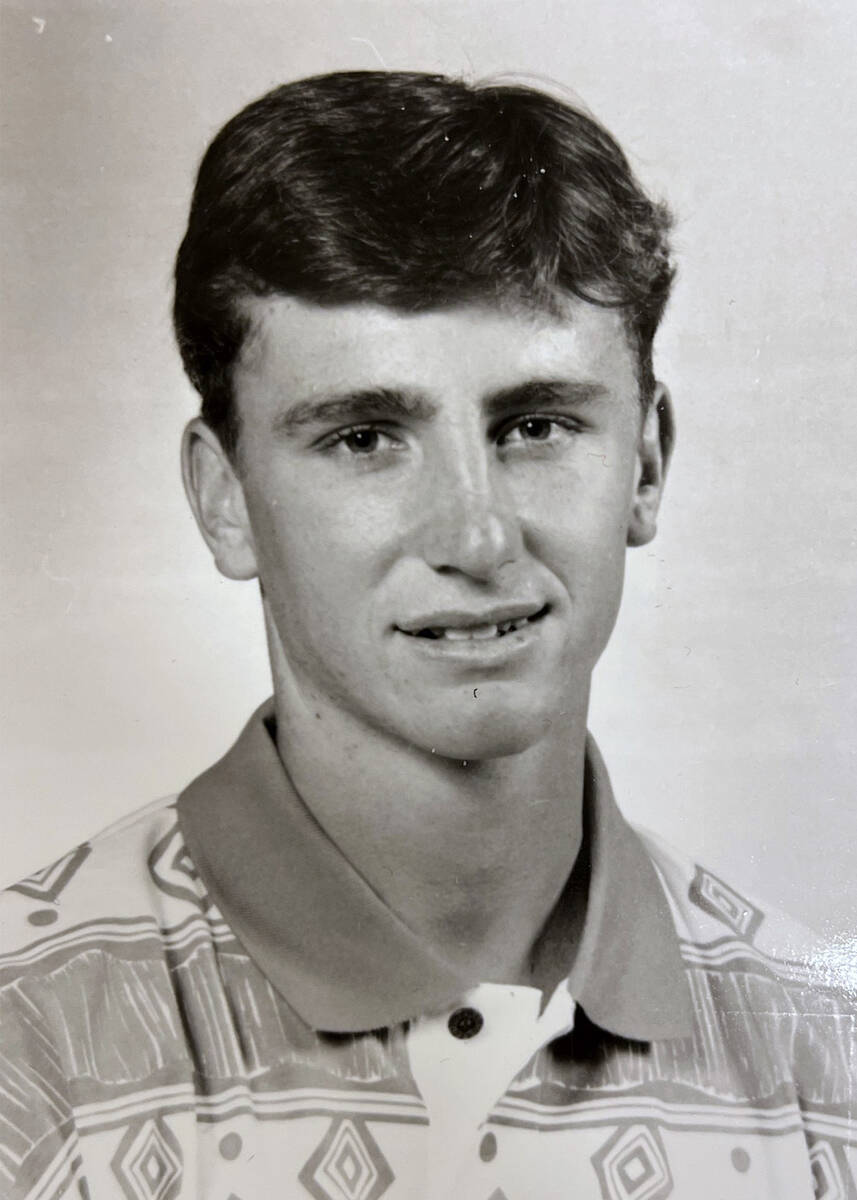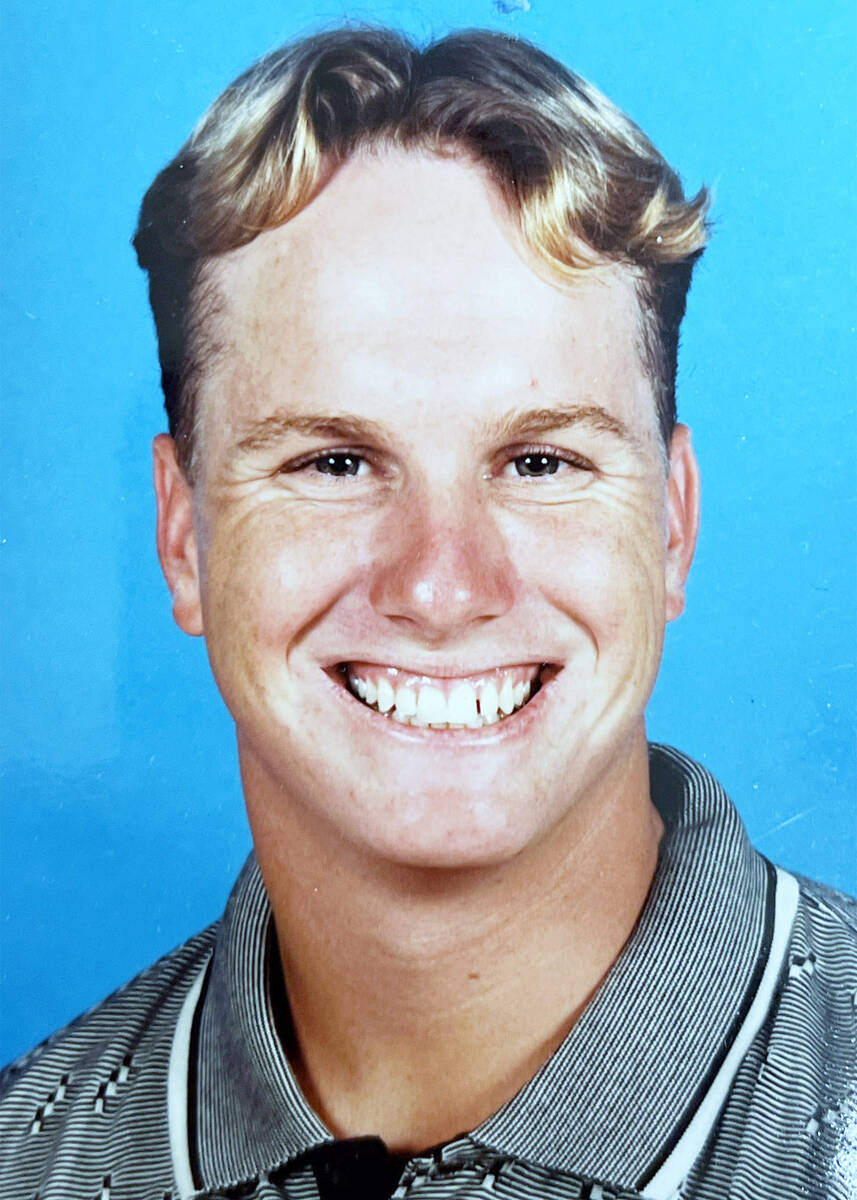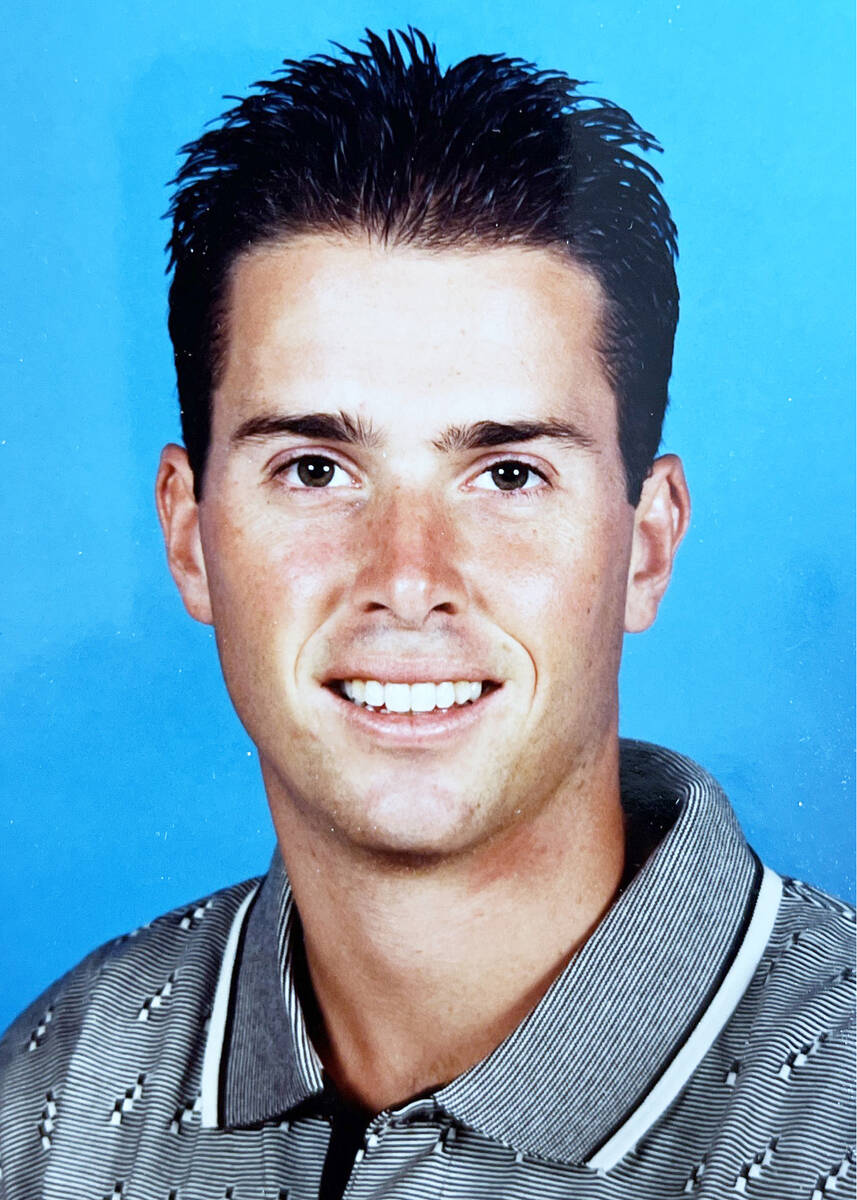 The key members of UNLV's 1998 national championship men's golf team, and where they are today.
Jeremy Anderson
Anderson graduated in 2001 and became the only player that year to advance through all three stages of qualifying to earn his PGA Tour card. During the summer of his rookie season in 2002, he suffered a neck injury that was diagnosed a degenerative spine condition that severely impacted his ability to play. He continued to try professional golf for several years before the injury became too much and he walked away. He remains in Las Vegas and has been a financial adviser for 13 years, currently as a partner and personal chief financial officer with Wealth Consulting Group.
Chris Berry
After playing mini-tours for about six years after college, Berry made it to the PGA Tour as a caddie. He worked for 13 years for players including Bill Lunde, Chad Campbell, Dean Wilson, Alex Cejka, Brian Gay and D.A. Points. He then returned to Las Vegas and now works in property management for Oakwood Management, where he oversees about 1,100 units.
Charley Hoffman
Hoffman has forged a nearly 20-year career on the PGA Tour, where he remains today. He has four wins, most recently the 2016 Texas Open, played on the 2017 U.S. Presidents Cup team, has played in 37 major championships and won more than $33 million. He also has a Nationwide Tour win in 2004. Hoffman made his home in Las Vegas for 20 years before moving back to San Diego in 2022 so his wife and young children could be closer to family.
Scott Lander
The youngest member of the championship team, Lander played mini-tours after leaving UNLV before turning to a career in real estate. He moved back to his native northwest Arizona, and he runs a team for Keller Williams involved in real estate investing.
Bill Lunde
Lunde played several years on the Nationwide Tour, winning the Nationwide Children's Hospital Invitational in 2008 to earn a promotion to the PGA Tour, where he spent several years. The highlight was a win at the 2010 Turning Stone Resort Championship. The grind of the tour and constant travel got to him, and he walked away from golf in 2017. Lunde relocated to his native San Diego, where he's now managing rental properties and raising his two sons.
Dwaine Knight
The Hall of Famer and two-time national coach of the year stepped away as Rebels coach two years ago after 34 years at the helm. His teams went to 22 NCAA national finals and set a record with 31 consecutive appearances in the NCAA regionals. Knight remains at UNLV as a special adviser to the athletic director and still works with the golf team and coach Jean-Paul Hebert.
Greg Robertson covers golf for the Review-Journal. Reach him at grobertson@reviewjournal.com.