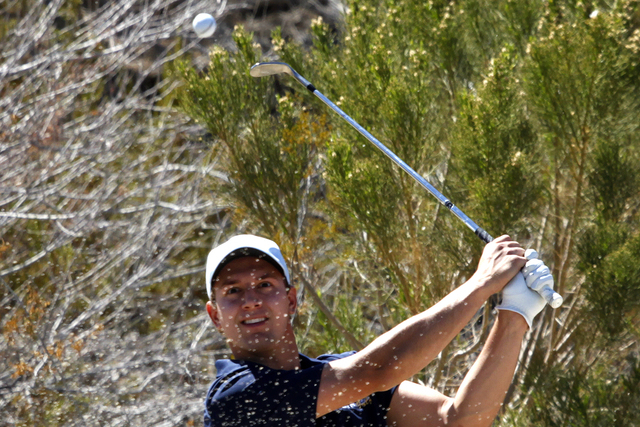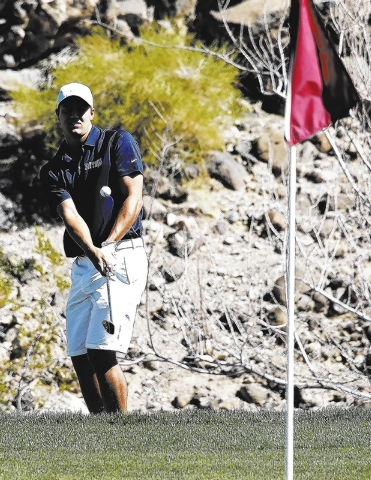 Normally, the UNLV men's golf team's fall season doesn't begin until late September. But when coach Dwaine Knight was offered a chance to have his squad play in this weekend's Carmel Cup, he jumped at it.
The Rebels, who made it to the Elite Eight of last year's NCAA championships and nearly beat Georgia Tech in the first round of match play, will get some much-needed experience in the Carmel Cup, a 54-hole event that includes 18 holes of match play. As a bonus, they get to play at Pebble Beach Golf Links and Spyglass Hill.
"It's not often you get this kind of opportunity," Knight said of the four-team tournament, which begins Saturday with 36 holes of stroke play and concludes Sunday with match play. "We've got a really young team, so this kind of experience will hopefully help us down the line."
Vanderbilt hosts the event, which includes Arizona and Texas Tech along with the Rebels. Sunday's match play will pit the top team against the fourth-place squad after 36 holes with the second- and third-place teams going head-to-head.
UNLV will have a somewhat different look this season. Kevin Penner graduated and is attempting to make it on the PGA Tour. Blake Biddle transferred to Arkansas.
Nicholas Maruri, who would have been the team's lone senior, broke his leg two weeks ago in a car accident in Mexico, and his availability for the spring is in question.
But the Rebels have Kurt Kitayama and Carl Jonson back, along with AJ McInerney and Zane Thomas. And the much anticipated arrival of Taylor Montgomery has the program's supporters believing a run at the national championship is not a pipe dream.
"We're young, but we're talented," Knight said. "The returning guys worked hard over the summer after we made that run at the nationals. And while losing Niko (Maruri) hurts, it gives Zane a chance to get his spot back in the lineup and Zane played really well in the qualifying. He's hitting it solid off the tee and his short game is sharp."
But Montgomery will be the story this fall. The former Foothill High School star and two-time state champion, who also played basketball, brings some impressive credentials to UNLV.
"He's a really raw talent," Knight said. "He's tremendous athletically. He's got great length and good touch, and you like to see that combination in any player.
"The big thing for Taylor will be keeping the ball in play. If he can do that, he's going to really help us."
UNLV will also bring freshman Chris Tuulik to Pebble Beach. Tuulik, who played at La Jolla High School and graduated in 2012, took last year off to focus on academics. He played well in the five rounds of qualifying matches the team held at Shadow Creek earlier this week, and Knight decided to bring him on the trip and play with six players.
"It's going to be fun watching how this group grows together," Knight said. "If Niko doesn't play, we'll be without a senior. But these guys are talented and experienced and they understand what's required to compete for a national championship. So I'm excited to see how we do this weekend."
Contact reporter Steve Carp at scarp@reviewjournal.com or 702-387-2913. Follow him on Twitter @stevecarprj.