Tarkanian to stay another night in hospital after heart attack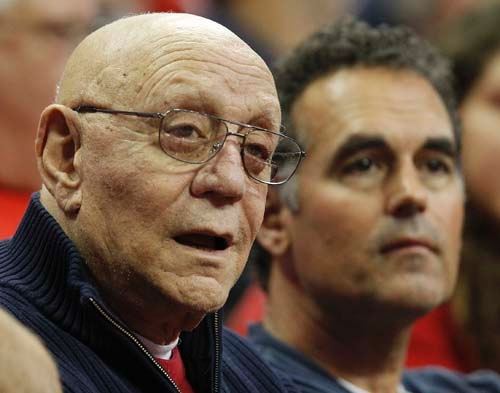 Doctors at a Las Vegas hospital decided to keep storied former UNLV basketball coach Jerry Tarkanian overnight Thursday for observation after a mild heart attack.
Mountainview Hospital spokeswoman Amanda Powell said Thursday that Tarkanian is doing well.
He was admitted to the hospital on Tuesday after he started wheezing during a doctor's visit. An EKG test showed he was having a heart attack.
The 81-year-old former coach was having trouble with his oxygen levels and was being tested for pneumonia or other conditions.
Tarkanian coached the Runnin' Rebels for 19 seasons from 1973 through 1992. He finished with a 509-105 record at the school.