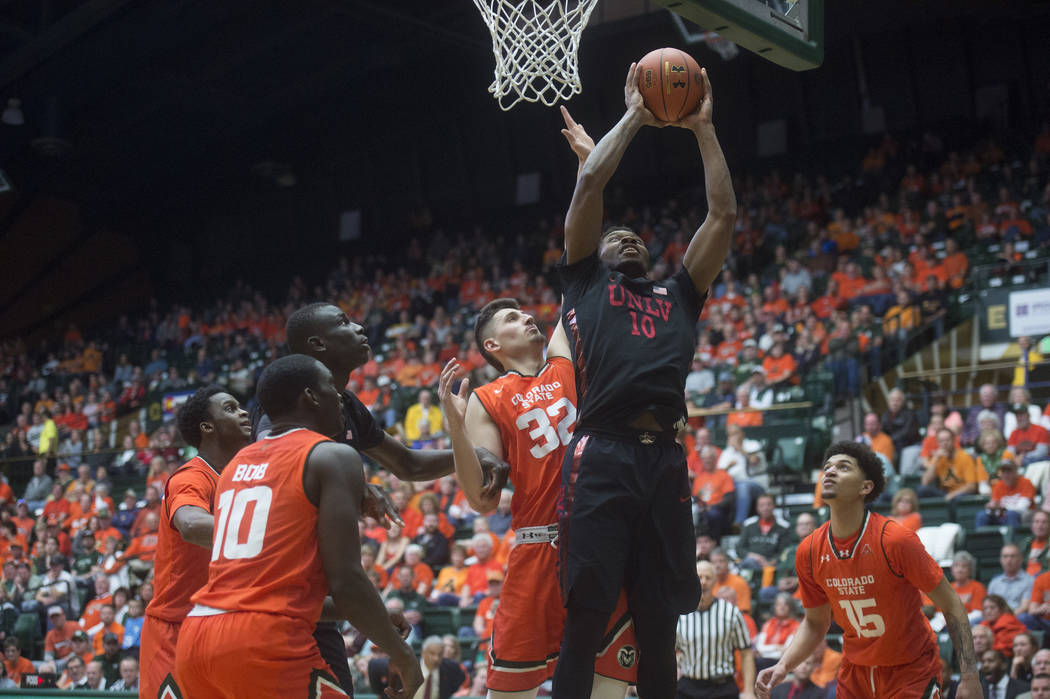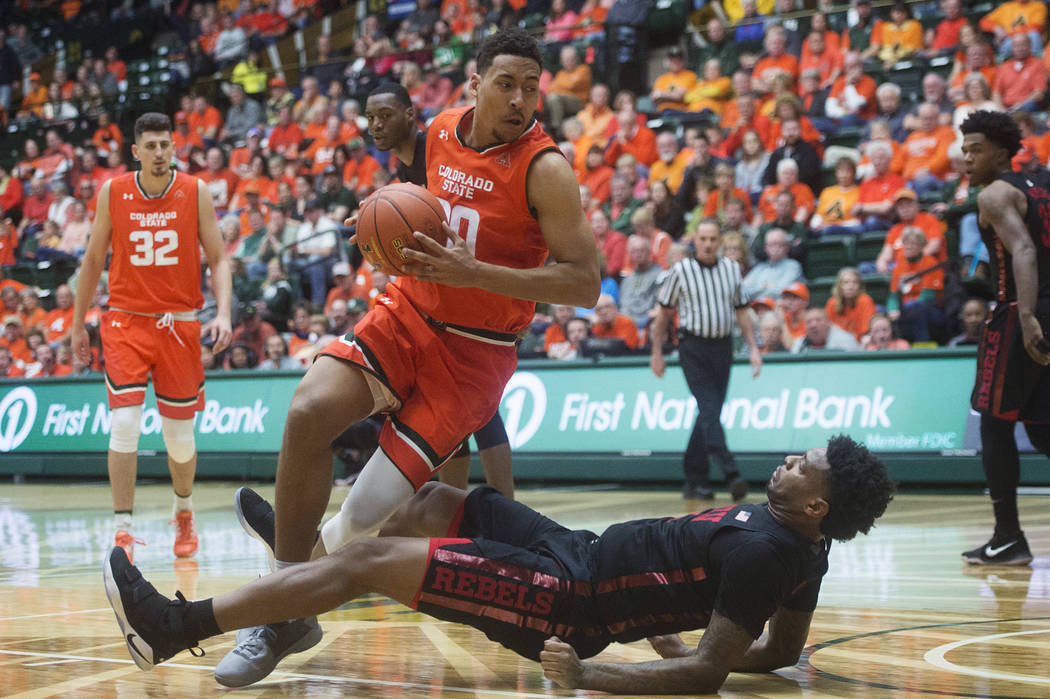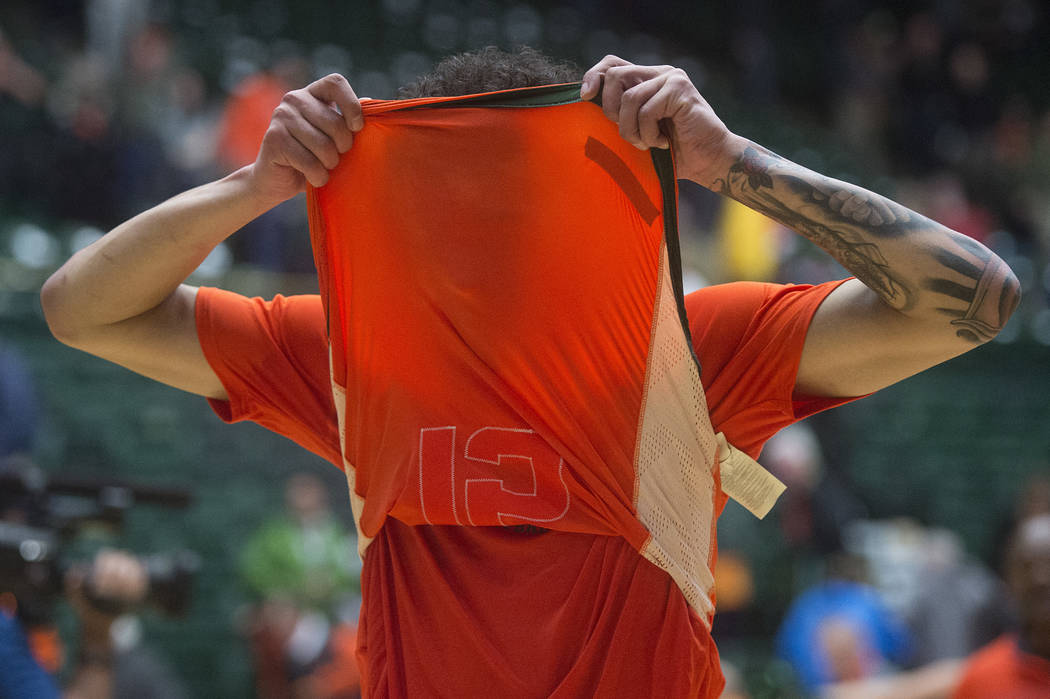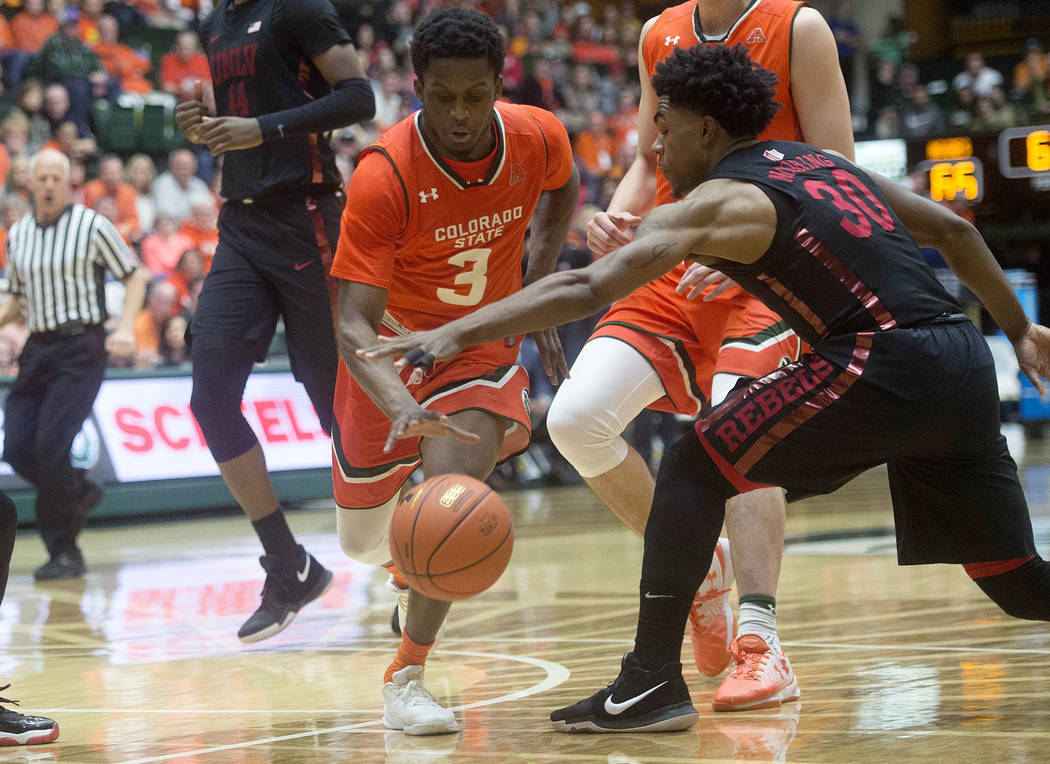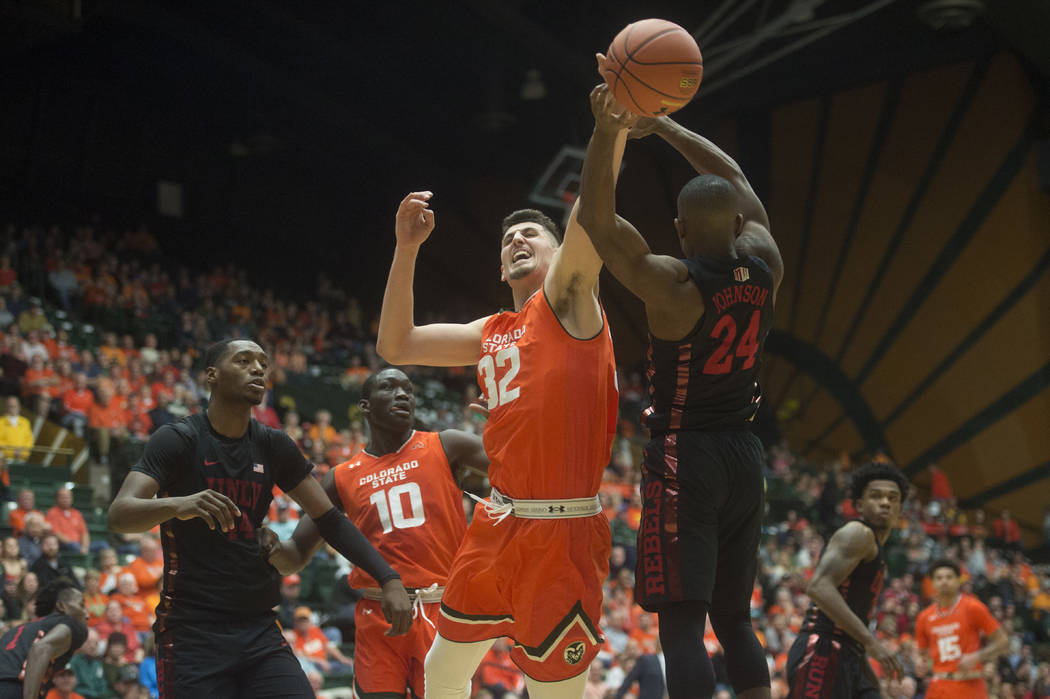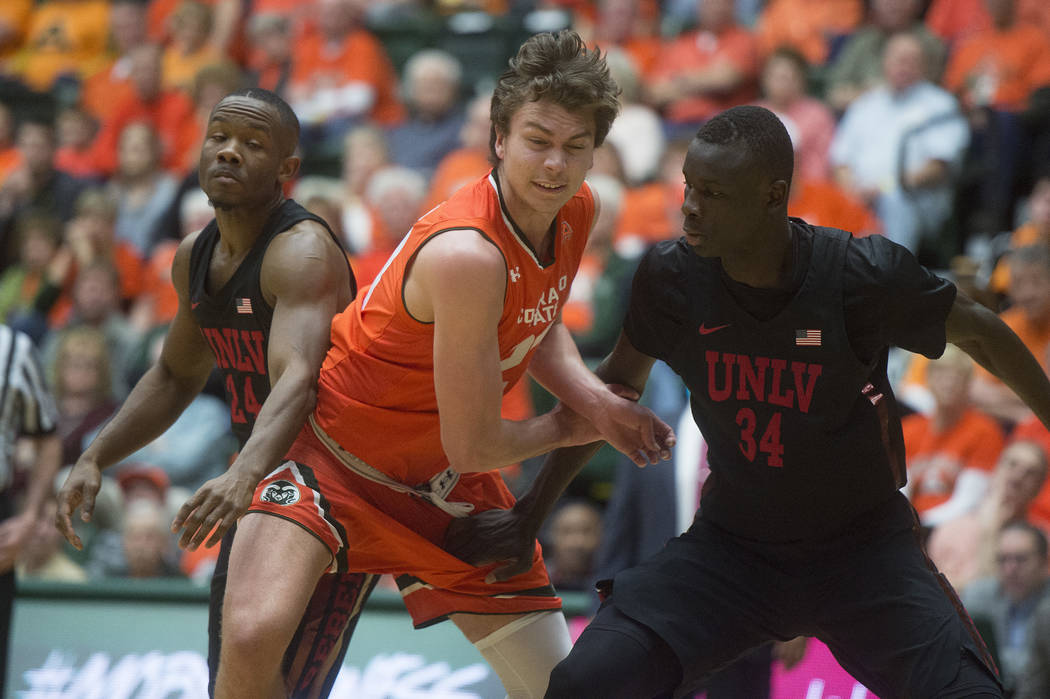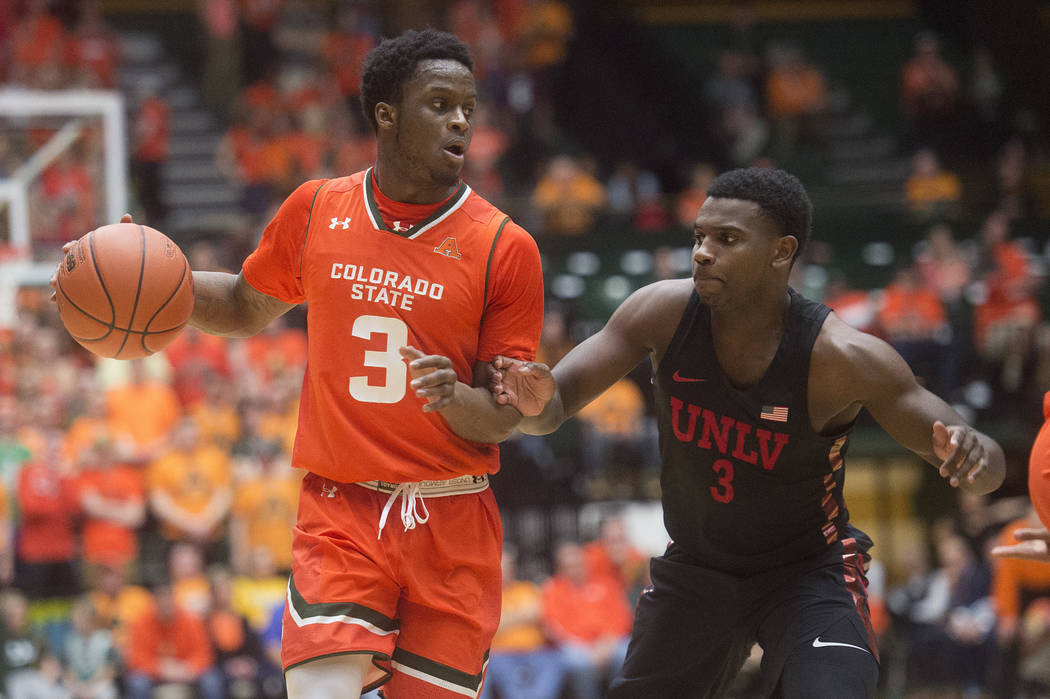 FORT COLLINS, Colo. — Three takeaways from the UNLV basketball team's 79-74 victory over Colorado State on Saturday at Moby Arena:
1. The reserve forwards came through.
UNLV coach Marvin Menzies took the chance of replacing Shakur Juiston with Tervell Beck for the final 4:43 and Brandon McCoy with Mbacke Diong for the final 3:08.
Their defense helped spark the Rebels to a closing 14-0 run.
"Nunu (Beck) playing at the four at that time was we felt a better matchup on Deion (James) because we wanted to full front him," Menzies said. "Every time they kept getting the ball inside, it was just killing us. So we were going to try to go with quickness and try to front those guys and get around them and really work to not let them catch, which Mbacke is a little better at than Brandon at this stage. We needed the stops more than anything."
Diong's steal led to a fastbreak layup for Jovan Mooring with 2:23 left to bring the Rebels within 74-72. And it was Diong's defense on Colorado State's Nico Carvacho that denied a game-tying 3-pointer with nine seconds remaining. Carvacho was 0-for-1 on 3-pointers this season entering the game, then went 0-for-3 beyond the arc against the Rebels.
"The scout (report) tells us he's not good at shooting 3s," Diong said. "He was looking for a pass, and the (UNLV) guard (Mooring) did a great job by denying. That's why I stayed back and challenged the shot."
2. This is why Mooring is important.
Yes, Mooring can drive fans crazy by trying to do too much on offense or defense, but he is the one Rebel capable of consistently carrying the team.
Mooring scored seven consecutive points during the closing stretch, including the winning 3-pointer with 28 seconds remaining.
This isn't the first time he has delivered when UNLV badly needed someone to make a play. His 3-pointer at San Jose State in overtime Jan. 3 helped give the Rebels an 82-76 victory. Mooring also made the key 3 a week later in an 81-76 victory at Air Force.
"It's never me feeling like I have to take it upon myself," Mooring said. "I have a group of guys that trust me with the ball in those situations, and they know I want the ball in these situations. But we have multiple guys that can make those type of plays, so it's all about making plays for the team."
3. Road sweet road.
UNLV is 3-0 in Mountain West road games and 0-3 in conference play at the Thomas & Mack Center.
Go figure.
"This is an enigma for me," Menzies said. "I've been coaching for 36 years. I can't remember it ever. I ain't going to worry about it. We're 3-3, and it doesn't matter where they were as long as we can get the next one."
The next one is on the road, Tuesday at Fresno State.
Contact Mark Anderson at manderson@reviewjournal.com. Follow @markanderson65 on Twitter.