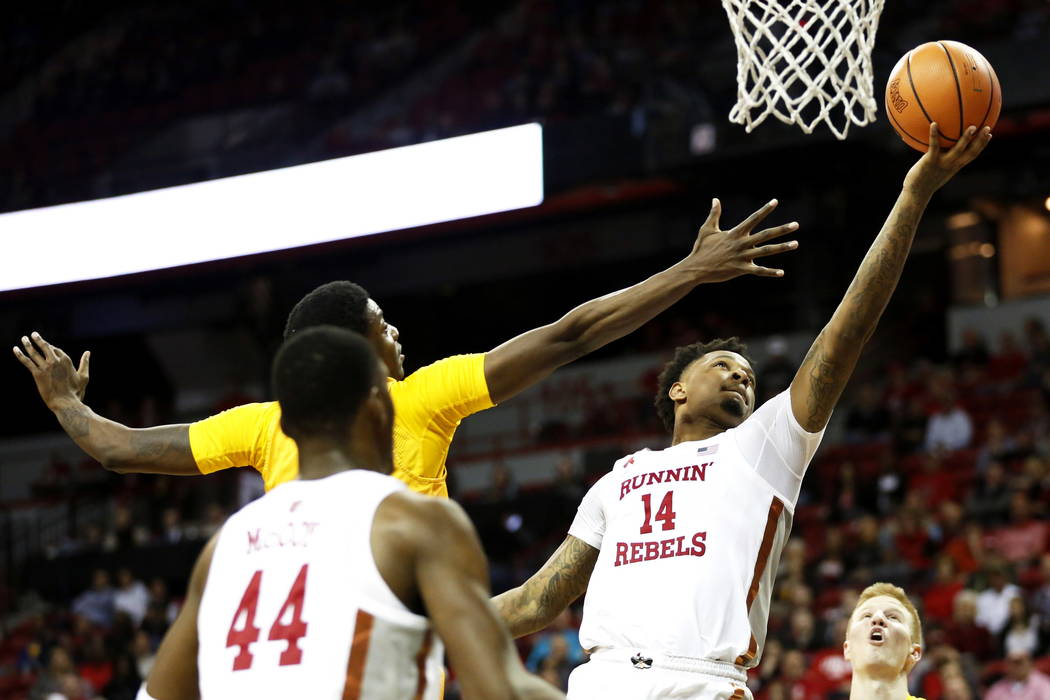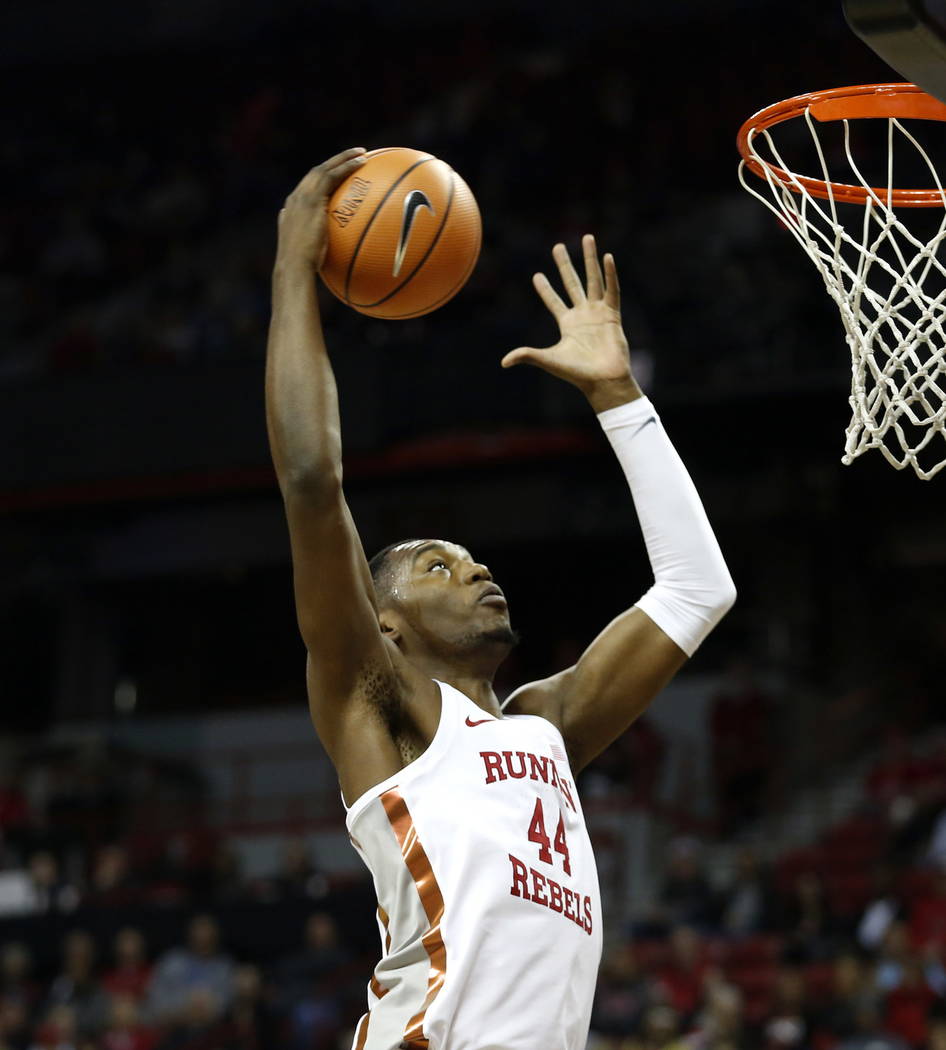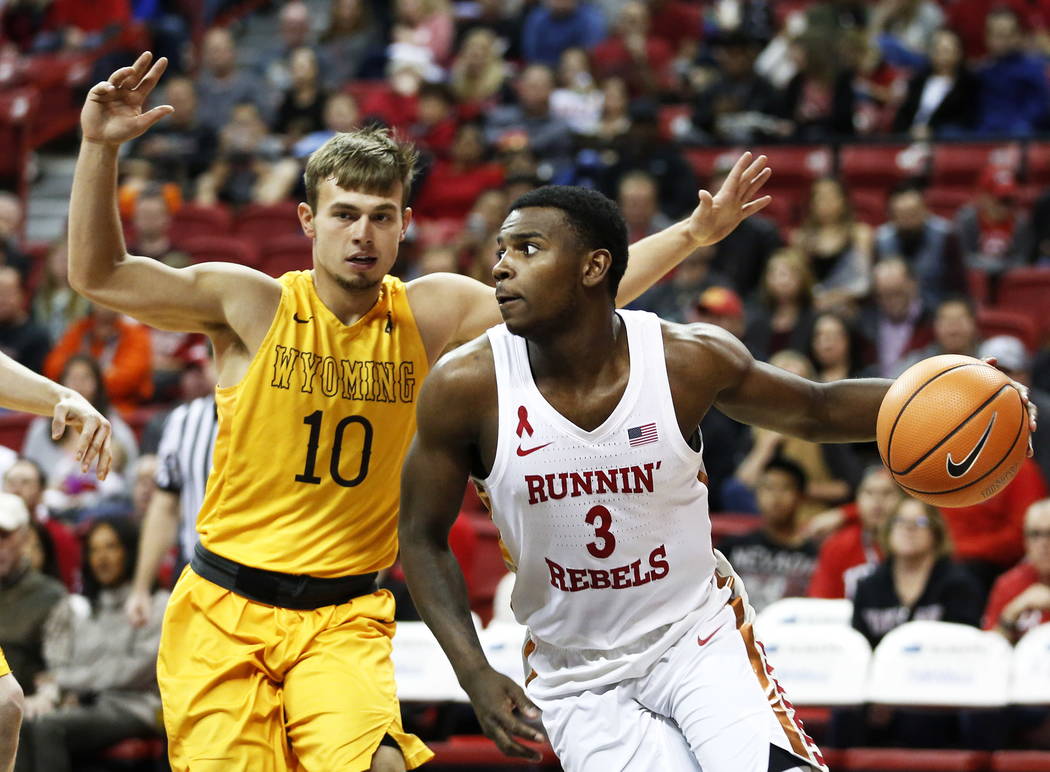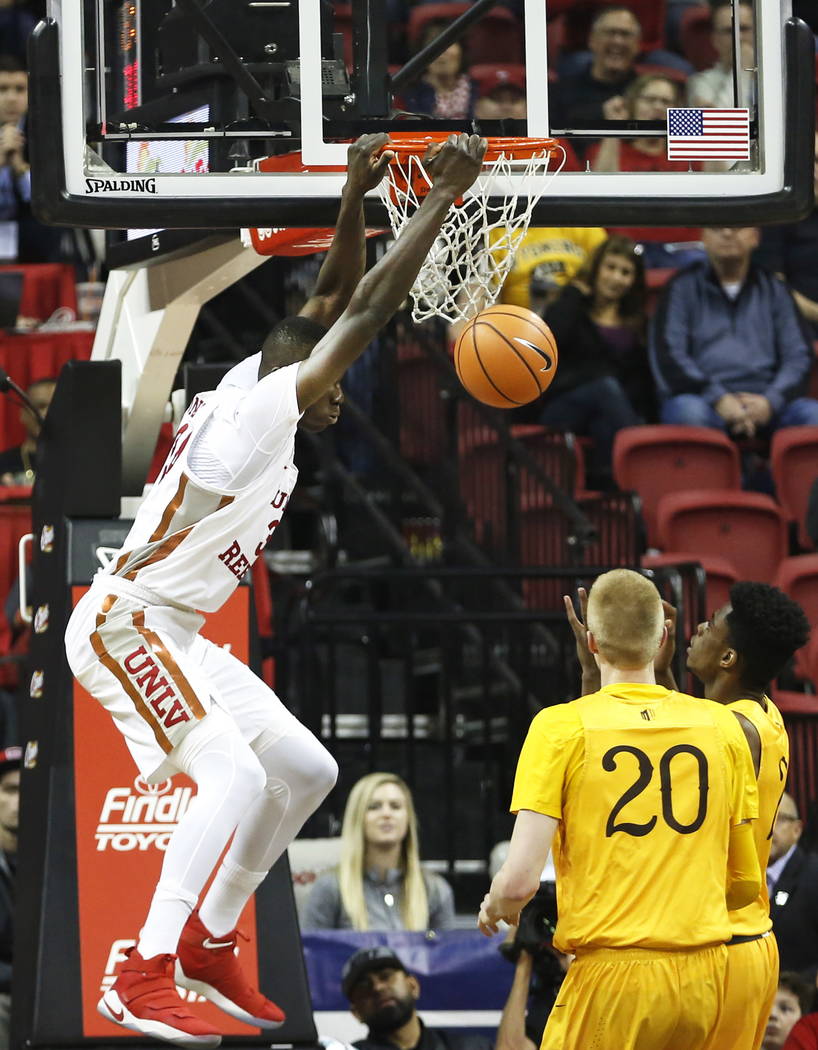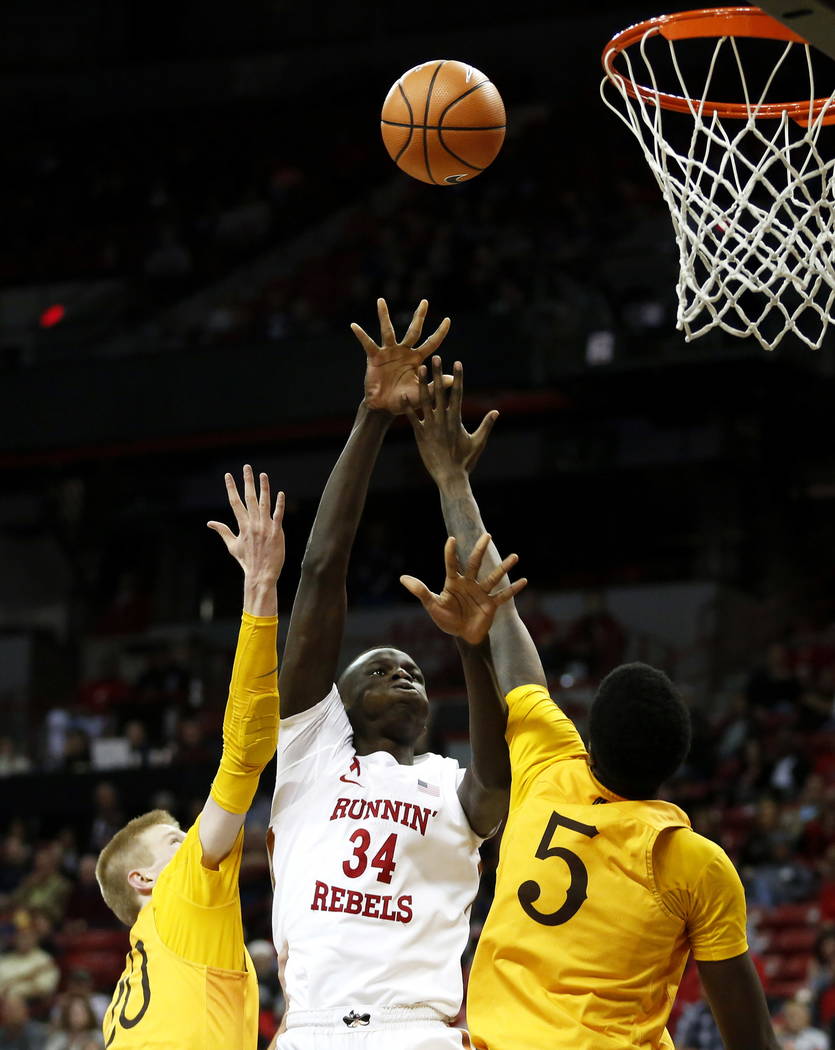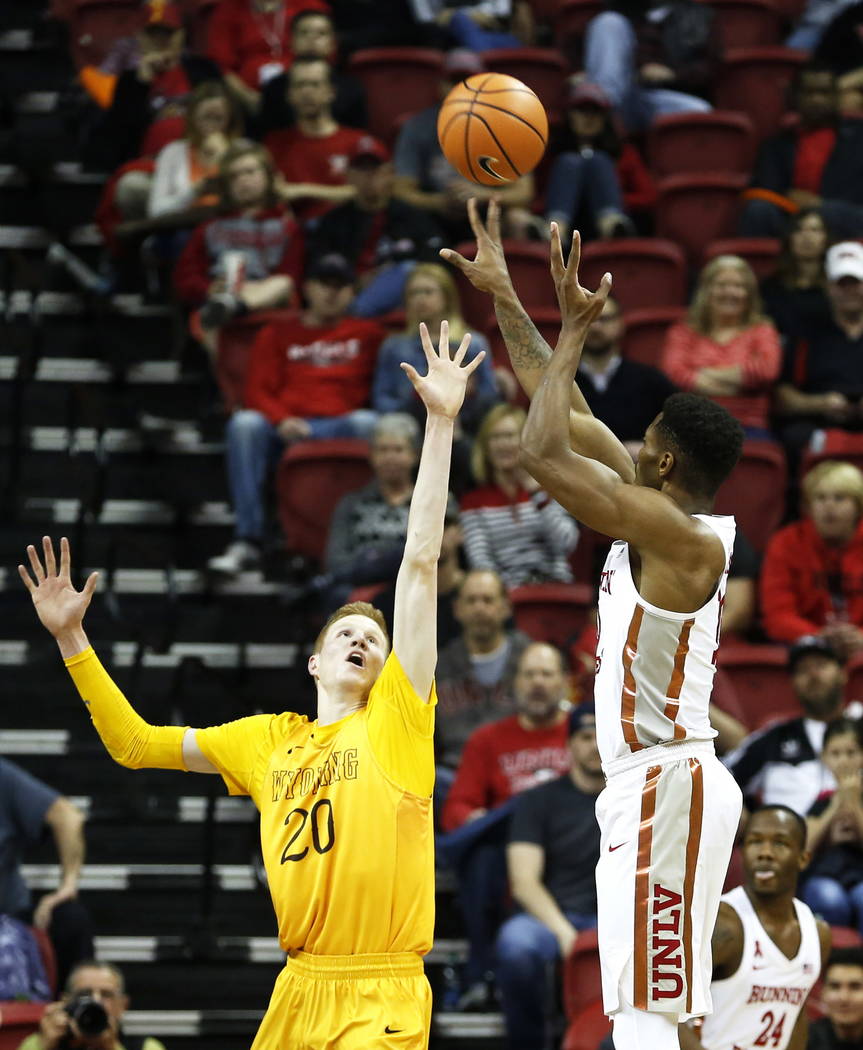 Three takeaways from the UNLV basketball team's 85-70 victory over Wyoming on Saturday at the Thomas & Mack Center:
1. UNLV doesn't panic when game tightens.
Losing a 21-point lead would be enough to rattle most teams, but the Rebels have become adept at answering opposing runs.
In winning four of five games, they faced multiple potential turning points when the opponent hit the Rebels with a big spurt. Even in a 93-91 loss at Boise State on Feb. 3, UNLV absorbed a 23-6 Broncos second-half run before rallying to force overtime.
So when Wyoming completely erased that huge UNLV advantage, the Rebels' Shakur Juiston immediately responded with a follow to retake the lead. A lead the Rebels didn't relinquish.
"I think that's one of the obvious benefits is for your team to be tested," Rebels coach Marvin Menzies said. "I don't think at this time of year any blowout is going to give you real value unless that game is going to secure a conference championship for you."
2. Rebels don't rely on couple of players.
It was the bigs Saturday, with Juiston going for 22 points, 14 rebounds and three blocked shots and Brandon McCoy totaling 19 points, 15 boards and three blocks.
On Wednesday at Reno, guard Jovan Mooring scored 31 points in an 86-78 victory over No. 23 UNR.
Point guard Jordan Johnson totaled 13 assists in those two games.
Menzies said it's the same setup when it comes to leadership, that the locker room isn't dominated by one or two voices.
"I think it always helps to have some valuable leadership," Menzies said. "Because why? Because when I'm not around, what's being said? It's like when you're recruiting a player. If you're recruiting a kid and the head coach really likes you or the assistant coach really likes you, and you're not around and that kid's talking about his choices and you've got somebody saying positive things, you've got a better chance of securing that commitment.
"It's the same thing in securing a win. If the kids are hearing the right things when we're not around, you have a better chance of winning games."
3. McCoy makes his free throws.
The five-star freshman has been counted on to deliver in many ways, and he has done just that in averaging 17.6 points and 10.1 rebounds. He also is making his foul shots. Until missing his final two against the Cowboys, he had made 28 of 29.
That included the free throws that put the Rebels in front for good at UNR. And it included some key makes down the stretch that kept Wyoming at bay.
"I've been working on it," McCoy said. "Me and Shakur are always in the gym. Free throws are a big emphasis. That's free money. I'm mad I missed those last two. I don't know what I was thinking."
More Rebels: Follow all of our UNLV coverage online at reviewjournal.com/Rebels and @RJRebels on Twitter.
Contact Mark Anderson at manderson@reviewjournal.com. Follow @markanderson65 on Twitter.