3 takeaways from UNLV's 95-63 win over Mississippi Valley State
December 20, 2017 - 11:38 pm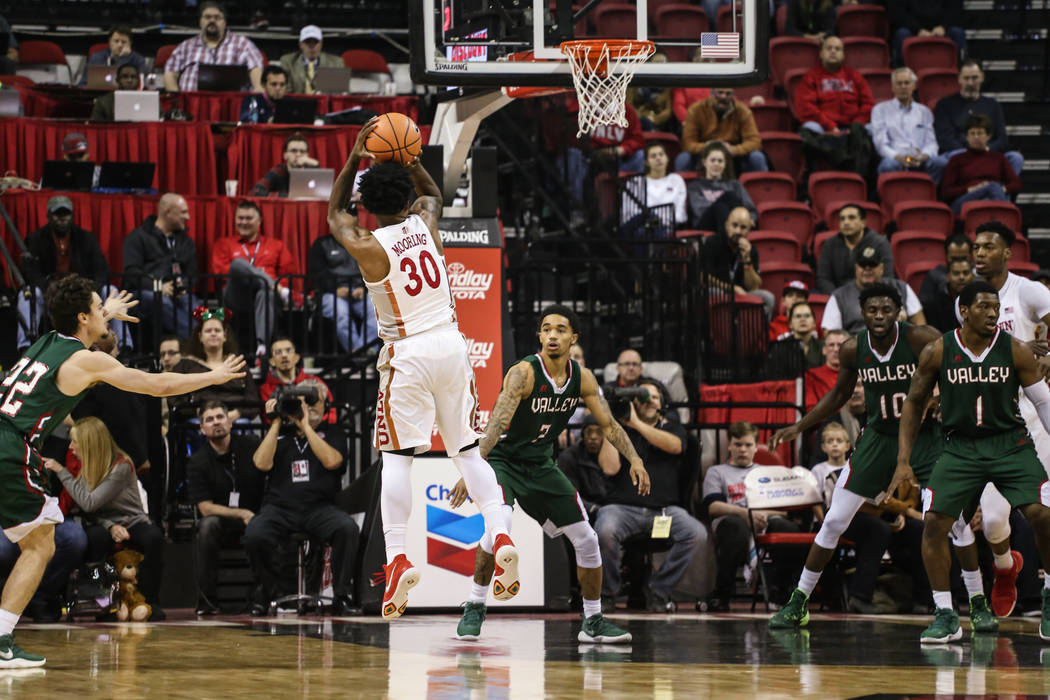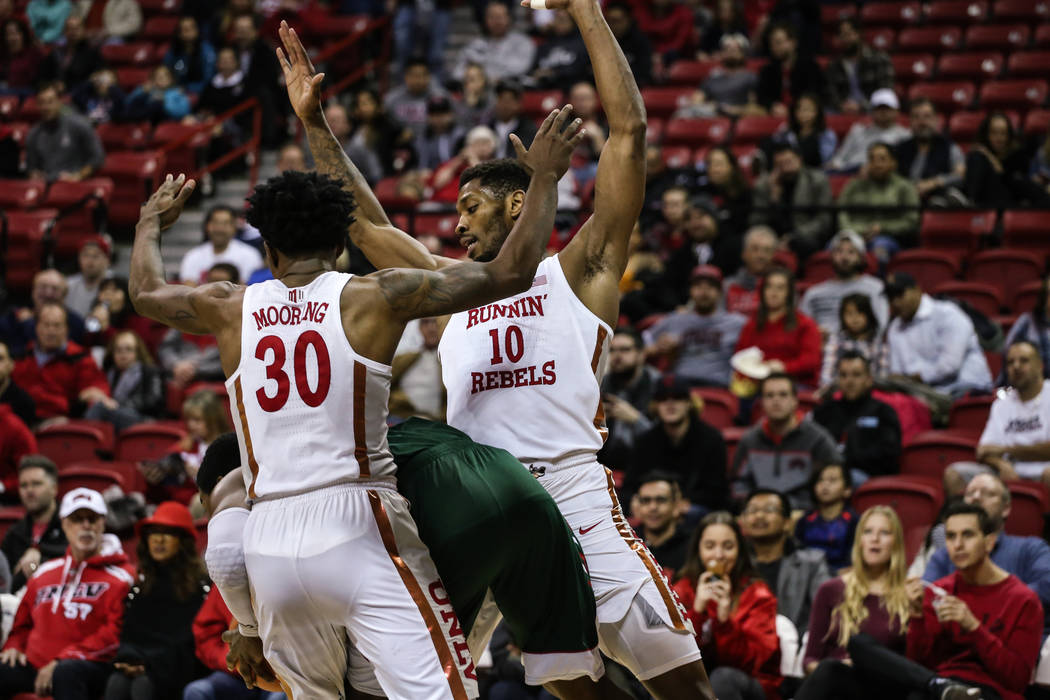 Three takeaways from the UNLV basketball team's 95-63 victory over Mississippi Valley State on Wednesday at the Thomas & Mack Center:
1.UNLV could do better.
There is nothing wrong with scheduling teams it should roll out of bed and beat, and in fact the Rebels need those types of opponents. Not every opponent should be Duke or Arizona.
But there's bad and there's what showed up at the Mack, and don't be fooled by the Delta Devils' 11-point run to open the second half. UNLV was never in danger of losing.
Guard Amauri Hardy, however, said there is something to be gained every time the team takes the floor.
"Going into this game, we wanted to fix a lot things," he said. "So I think it was a great game for us to work on our weaknesses so we can go into this next game with a win."
That may be true, but they could have scheduled a team with a much higher Kenpom rating — Northern Colorado at No. 170 on Friday night, for example — and reaped the same sort of lessons while picking up a more meaningful though still one-sided victory.
Mississippi Valley State entered the game ranked No. 351 in Kenpom. There are 351 Division I teams.
2. Not to nitpick, but …
About those turnovers. The six in UNLV's first eight possessions, the 11 for the half and the 17 for the game.
UNLV cleaned it up some in the second half, committing six turnovers, but this has been an ongoing issue.
UNLV entered the game averaging 15.6 turnovers per games, which is 305th nationally.
All that said, UNLV coach Marvin Menzies made a good point in saying the nation's highest-scoring teams tend to turn over the ball more often because they play so many more possessions.
Oklahoma led the nation scoring through Tuesday with 94.2 points per game, and the Sooners average 13.8 giveaways.
"It's not as bad as I thought it was because of the amount of possessions that you have and the pace of play you play at," Menzies said of the turnover issue. "That's a goal to be at 12 every game or less."
3. Northern Colorado should have the Rebels' attention.
The Bears went to Wyoming on Tuesday and won 91-84, ending the Cowboys' 20-game nonconference home winning streak.
Northern Colorado made five 3-pointers in a row to open with a 15-0 lead.
That doesn't mean this is an opponent the Rebels should struggle against, but it should be a warning they need to play with more focus and energy than Wednesday to keep it from being a closer-than-expected game.
Contact Mark Anderson at manderson@reviewjournal.com. Follow @markanderson65 on Twitter.