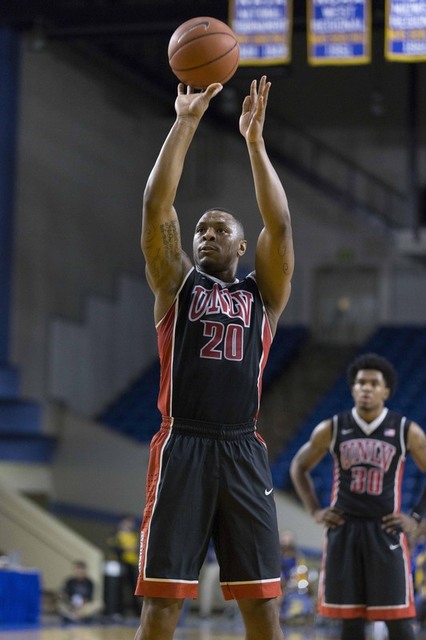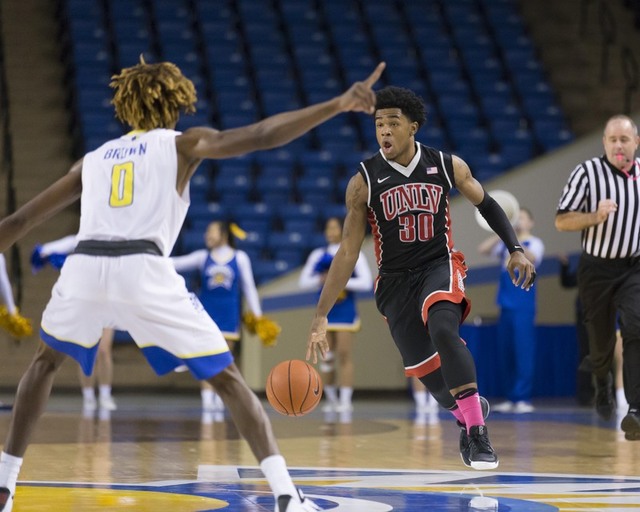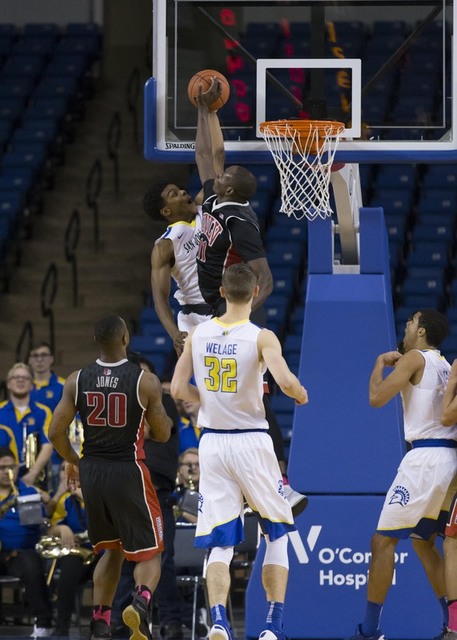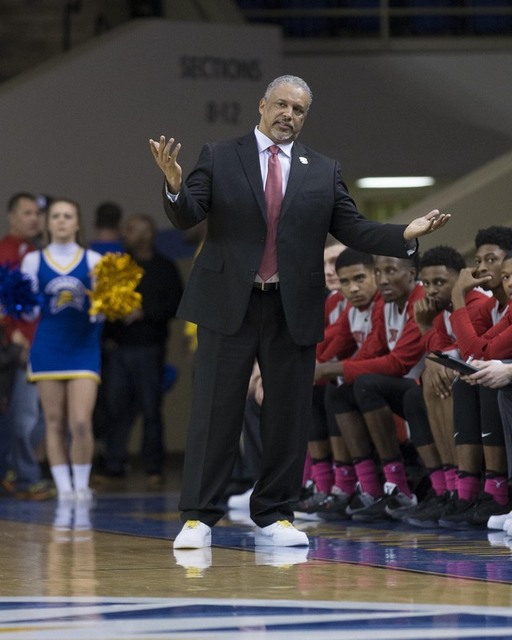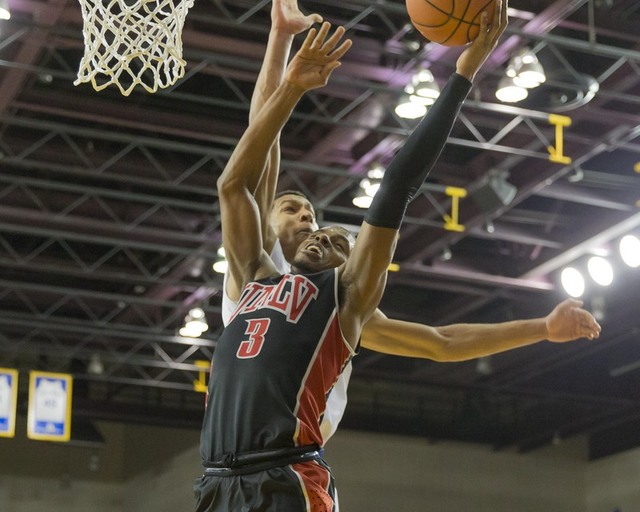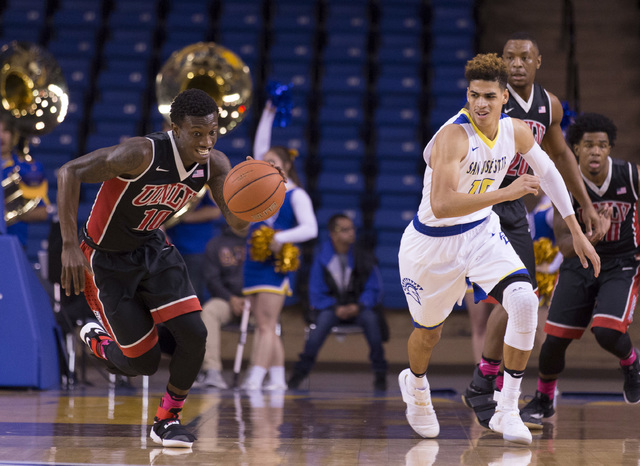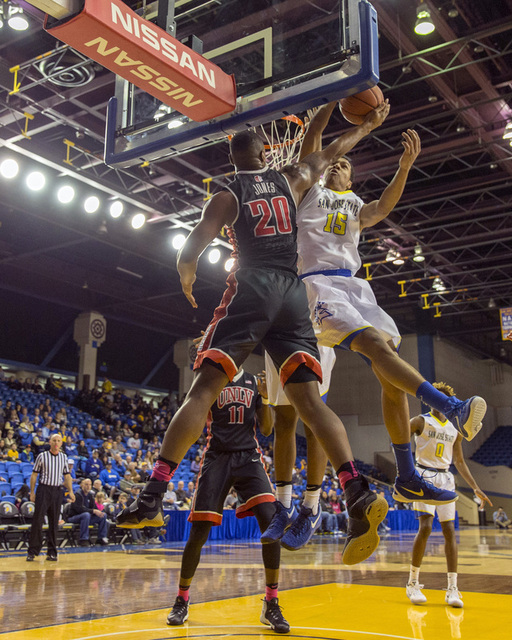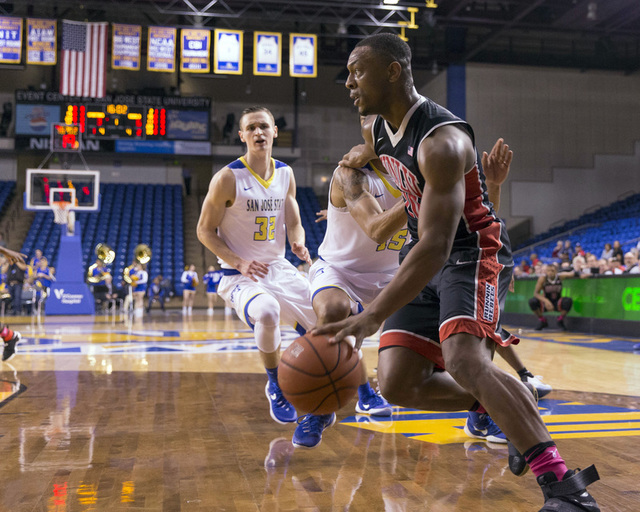 SAN JOSE, Calif. — Three takeaways from the UNLV basketball team's 76-72 loss to San Jose State on Saturday at The Event Center:
1. MISSED LAYUPS, MISSED OPPORTUNITIES
In many ways, this loss was a replay of the 66-65 defeat at Wyoming on Wednesday. The Rebels failed to convert several layups in both games, enough misses that would have otherwise given them two road victories.
When asked about UNLV's problems in making layups this past week, coach Marvin Menzies rubbed his forehead and then his eyes and chuckled.
"I can't say I've experienced this before, so got to keep trying to figure this one out," he said. "I would say (lack of) confidence, but I think that's more shooting. Concentration is the first thing I can think of. It's having a toughness about you where, 'I don't care who's around, I'm going to go finish it.' How about trying to dunk some of them rather than try a feathery layup?"
Freshman guard Zion Morgan, who received his first career start, echoed his coach.
"I think we're thinking too much, trying to go up and draw fouls instead of finishing through contact," Morgan said.
2. SEASON AT A TIPPING POINT
By beating Wyoming at home and winning at New Mexico, UNLV has shown it can play with some of the top teams in the Mountain West, but the Rebels are vulnerable to any team in the league as well.
Now the season is hitting its stretch, and if the Rebels are going to make any kind of push, it has to start this week when New Mexico visits on Wednesday and Colorado State on Saturday.
"Listen, there's no quick fix for this thing," Menzies said. "It's a matter of grinding, staying together. We're not pointing fingers. Being a family. Continuing to keep the fraternity tight. Believing in each other and believing we can beat any team in conference on any given night if we're playing together."
The "if" being the key part of that sentence.
3. TIME FOR WAKE-UP CALLS
Jalen Poyser was UNLV's best player when the season began. Tyrell Green was the best player about a month ago.
Now both players are in slumps they can't shoot their way out of, and without their shooting, neither has enough of a well-rounded game to make up the difference.
Kris Clyburn is athletic, but he's gone cold as well. And Troy Baxter Jr., a four-star recruit who fell into the Rebels' laps late in the process, showed early potential but now has trouble getting into games.
Which means there are decisions to be made in the offseason, except for Green, who's a senior. Poyser, Clyburn and Baxter need to work on their games to prove they can be part of the future, or coaches will be forced to look elsewhere.
Contact Mark Anderson at manderson@reviewjournal.com or 702-387-2914. Follow @markanderson65 on Twitter.