'A privilege': Lady Rebels celebrate banner with fans after blowout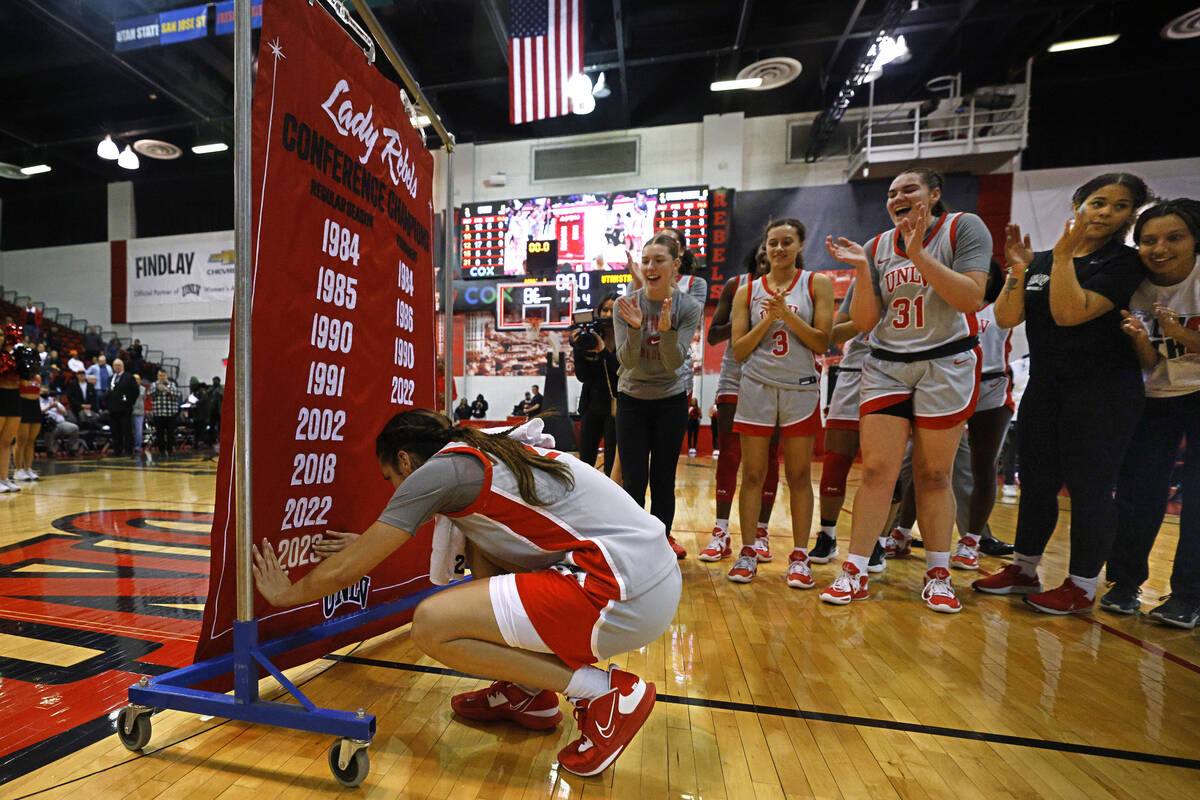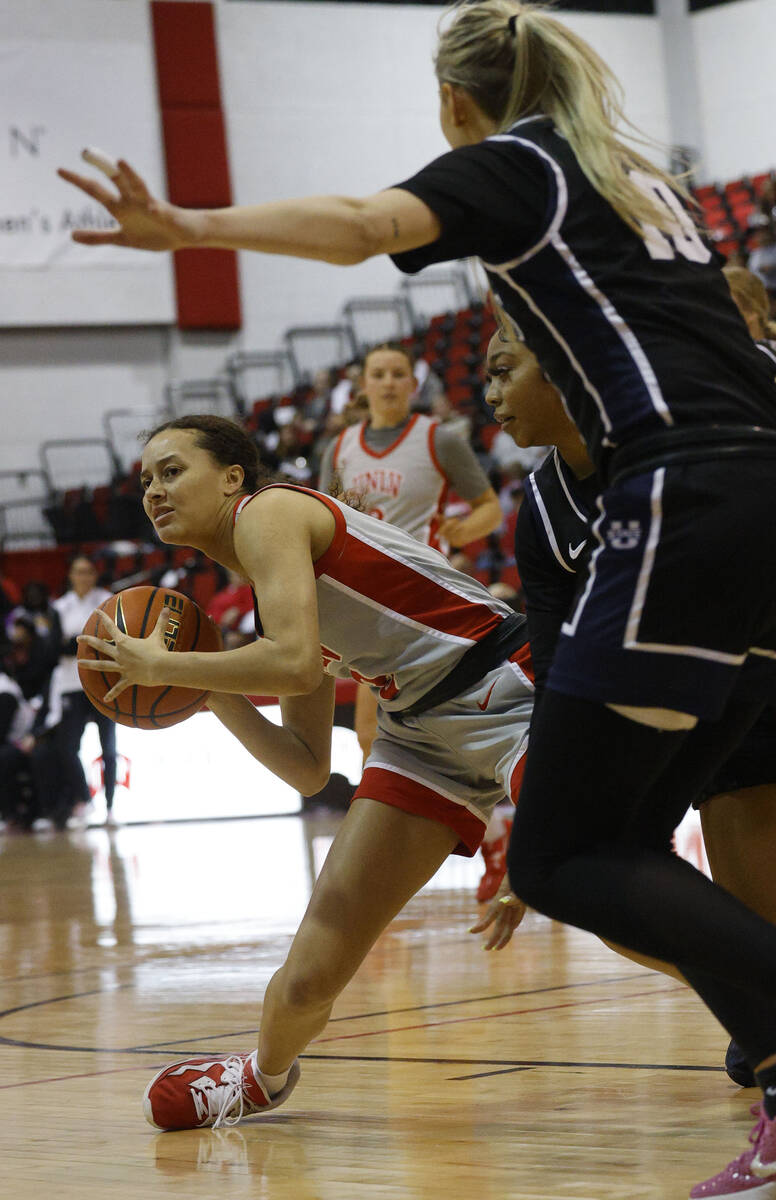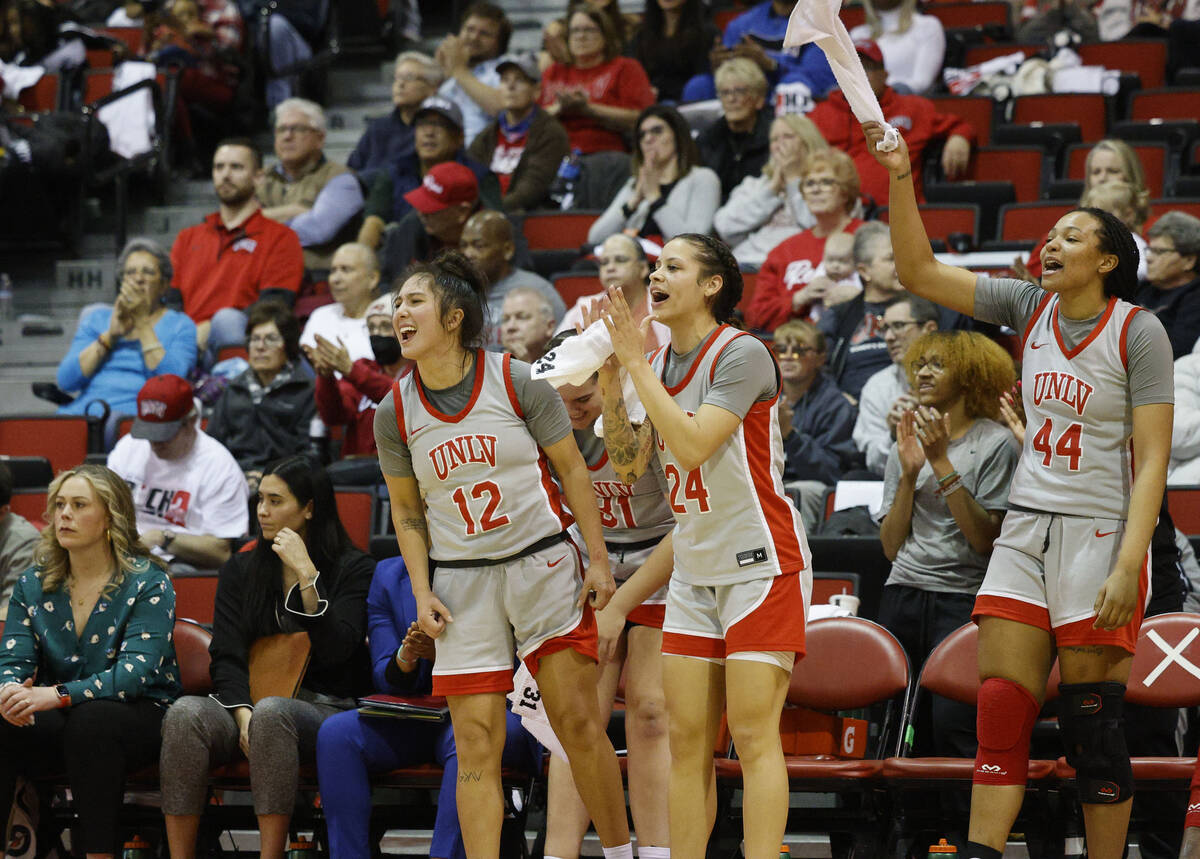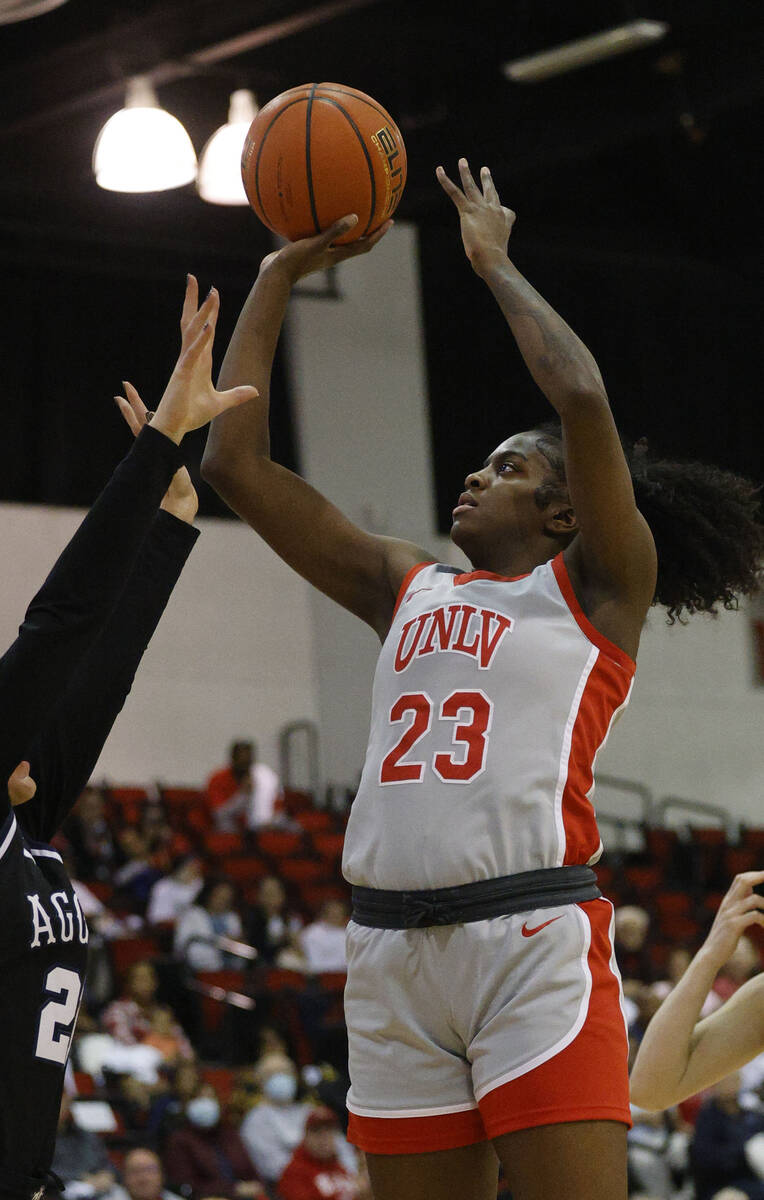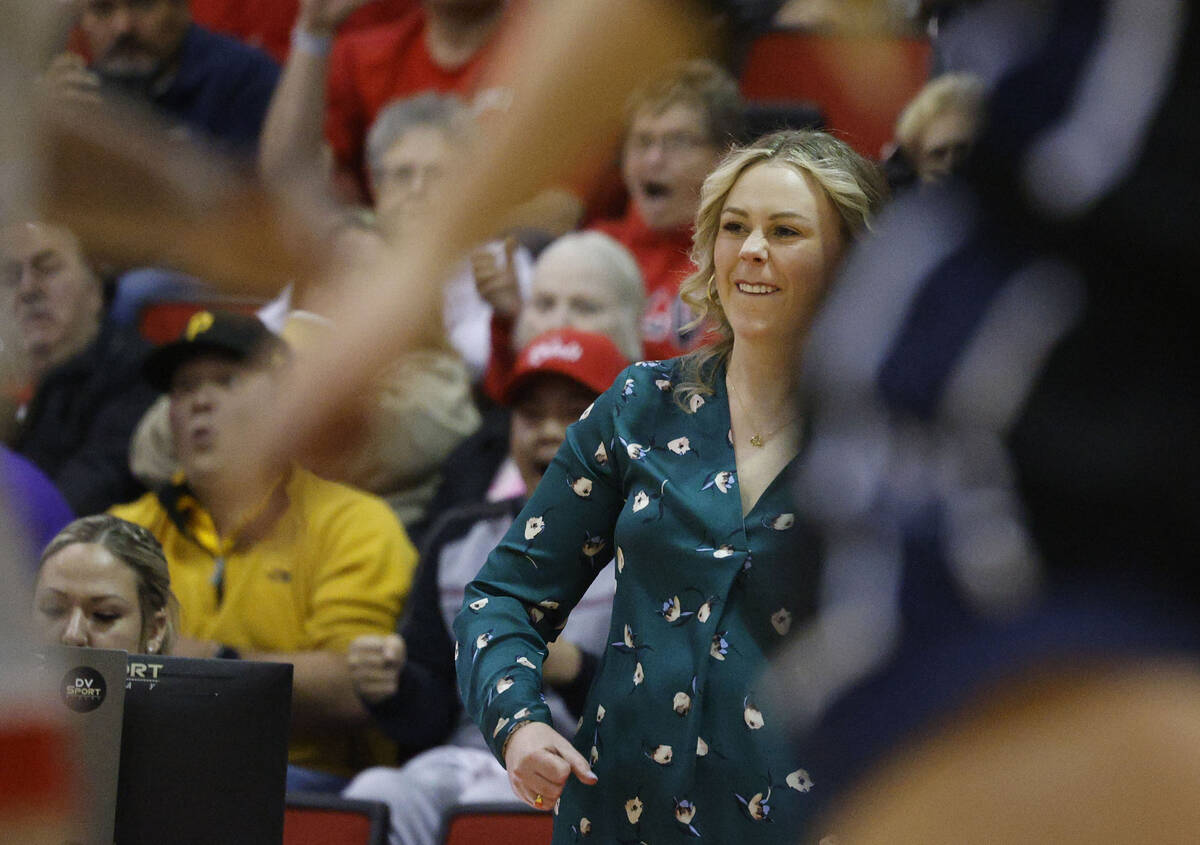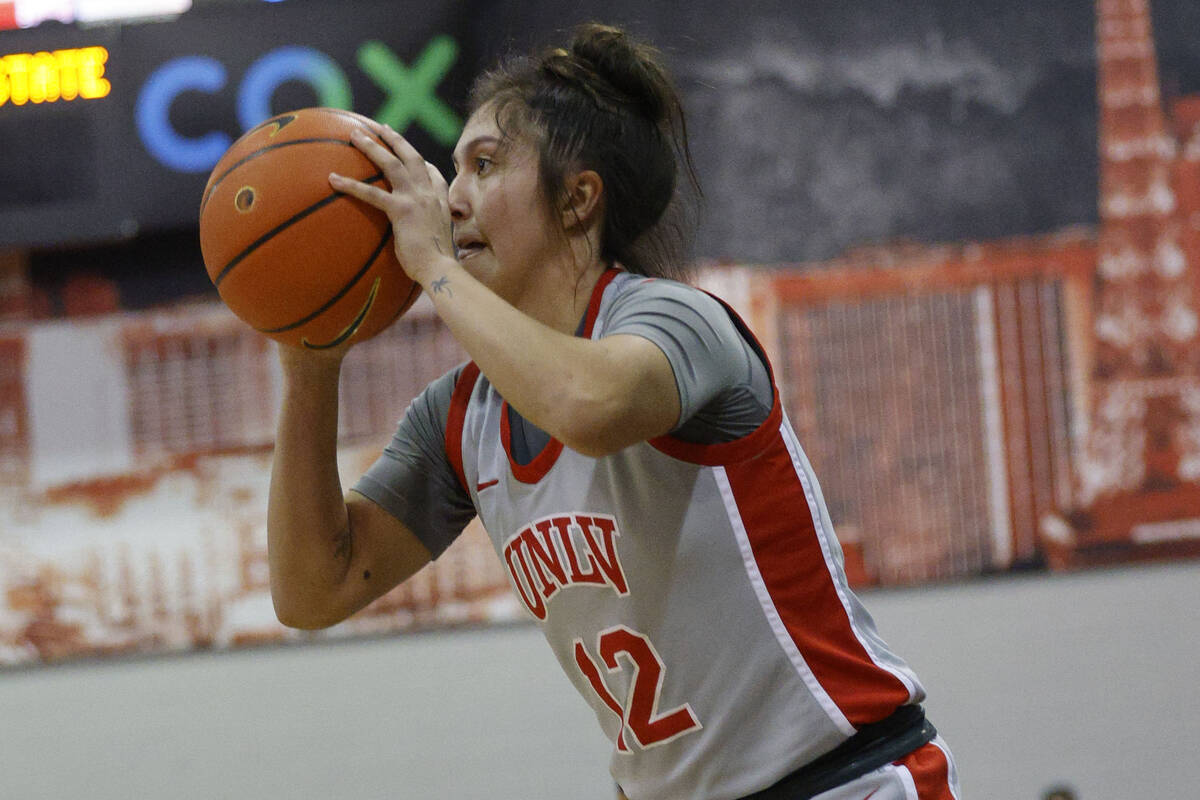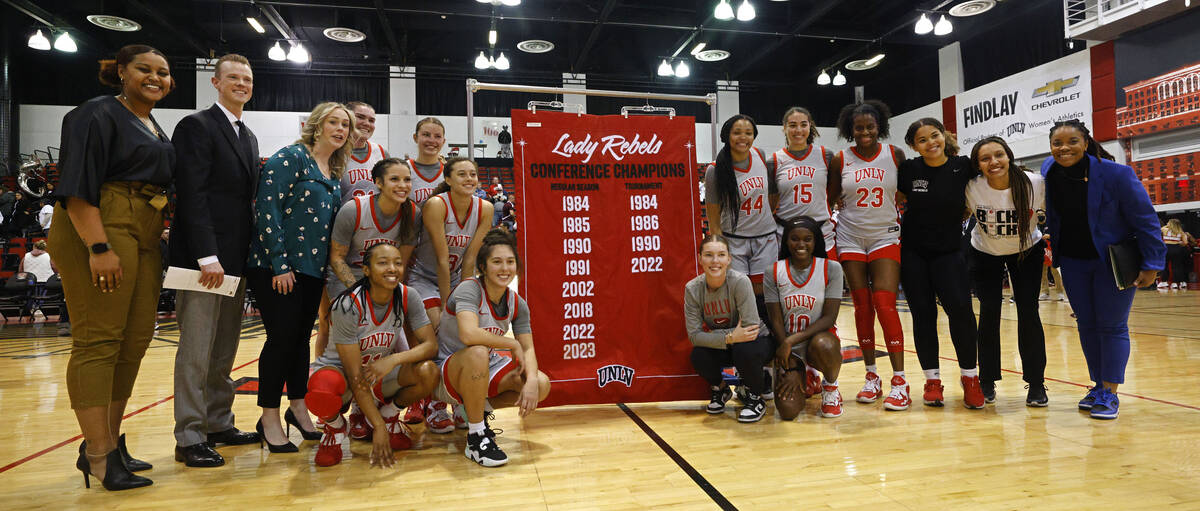 Nyla Scott is 10 years old. She's a Lady Rebels fan, and a hooper in her own right.
She says games at Cox Pavilion are fun because she can see the whole court when she sits up high in the bleachers. She likes the way coach Lindy La Rocque's team plays.
"They play good, and they barely have to take free throws," Scott said.
No. 23 is her favorite number because Michael Jordan is her favorite player. But she says Desi-Rae Young is doing the storied number justice.
For Young — the Desert Oasis alum and Las Vegas native — it's a privilege to hear her name even mentioned as someone's favorite Lady Rebel, let alone in the same sentence as Jordan. She said it's a reminder that she's a role model for young girls playing basketball in the Las Vegas area.
"It makes the game even better," she said.
Scott was one of several fans who joined the Lady Rebels on the court Thursday for the team's 2021-22 Mountain West championship banner ceremony after No. 24-ranked UNLV (26-2, 16-0) cruised to a dominant 86-32 win against Utah State (4-23, 1-15). A decal honoring this season's repeat regular-season title was added as well.
La Rocque said seeing all the fans on the court asking players for autographs and taking pictures with the new championship banner was exactly what she envisioned when she decided to host the ceremony.
"Being a student-athlete and a women's basketball player, in general, is such a privilege," La Rocque said. "At one point, you looked up to someone. I think it's so important that they hold that responsibility really high and value it now that they're in that position.
"They're not celebrities or some superstars that these little girls can't say hello to, and that can have a major impact on someone's life."
As for the game itself, UNLV essentially wrapped up the win during the first quarter.
The Lady Rebels held the Aggies to two points in the first 10 minutes, while sophomore guard Alyssa Durazo-Frescas made five 3-pointers in the first half.
Utah State didn't reach double figures in scoring until its first possession of the third quarter, when sophomore Cristina Oliva made a jumper from just inside the left elbow.
Young led UNLV with 19 points, including the first 3 of her career. Durazo-Frescas scored 17, and sophomores Kiara Jackson and Alyssa Brown added 12 and 10, respectively. Brown was also a team-best plus-49 in 28 minutes.
UNLV senior guard Essence Booker also registered an unconventional double-double with 10 rebounds and 10 assists while scoring zero points on two shots in 25 minutes.
"I just had to get my teammates involved and have some fun," she said. "Me having fun was just being excited for my teammates tonight."
The 54-point win is the Lady Rebels' largest margin of victory since beating Central Connecticut State by 55 during the 2001-02 season. Utah State's 32 points are the fewest allowed by UNLV since beating UC Santa Barbara 62-31 in 1987.
It was also the Lady Rebels' 17th consecutive win.
"We played how we should play every single game, no matter who we play," Young said. "I think we really showed our talent on the court today."
Contact reporter Andy Yamashita at ayamashita@reviewjournal.com. Follow @ANYamashita on Twitter.