Amauri Hardy scores 25 to lead UNLV past Abilene Christian 72-58
Updated November 18, 2019 - 11:34 pm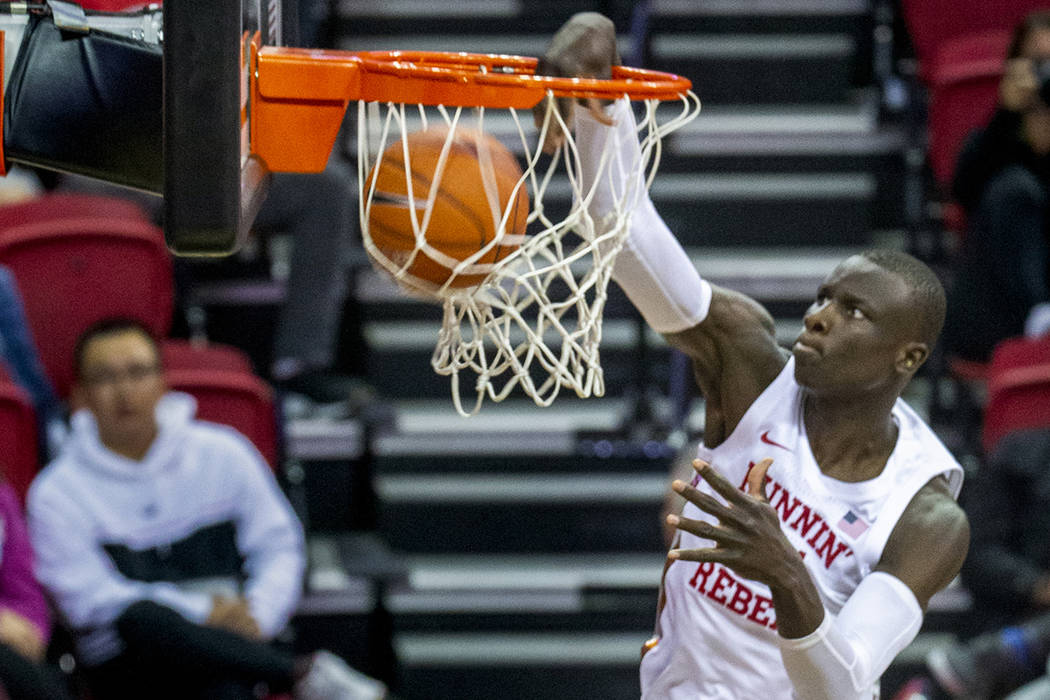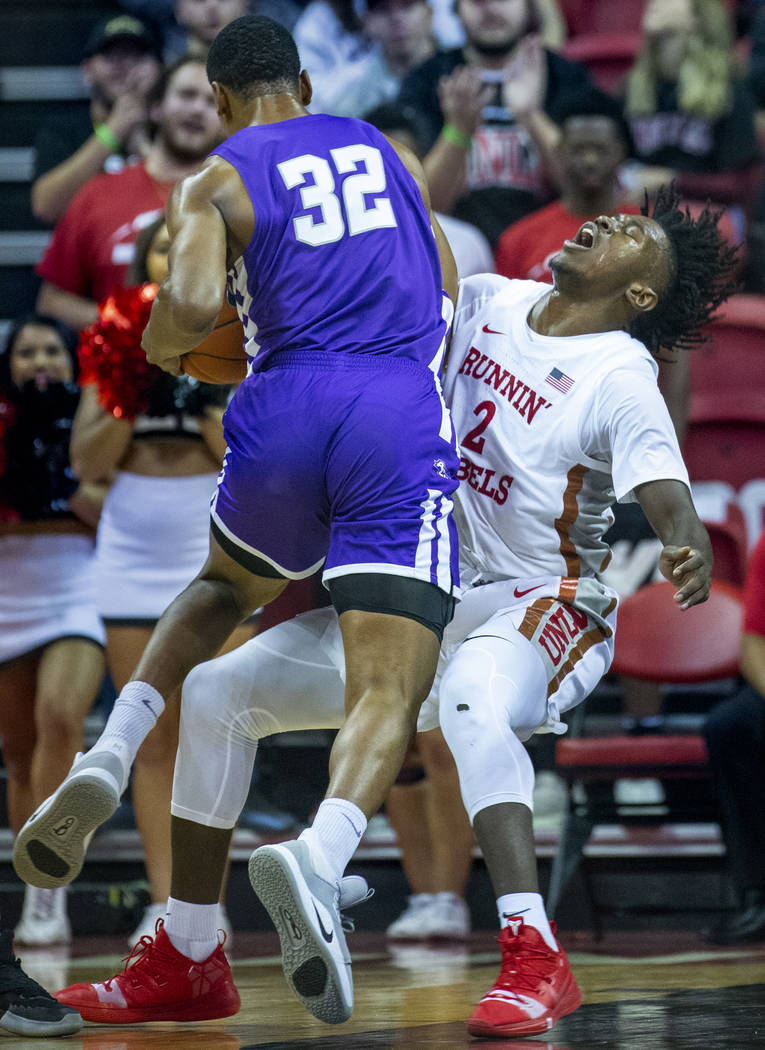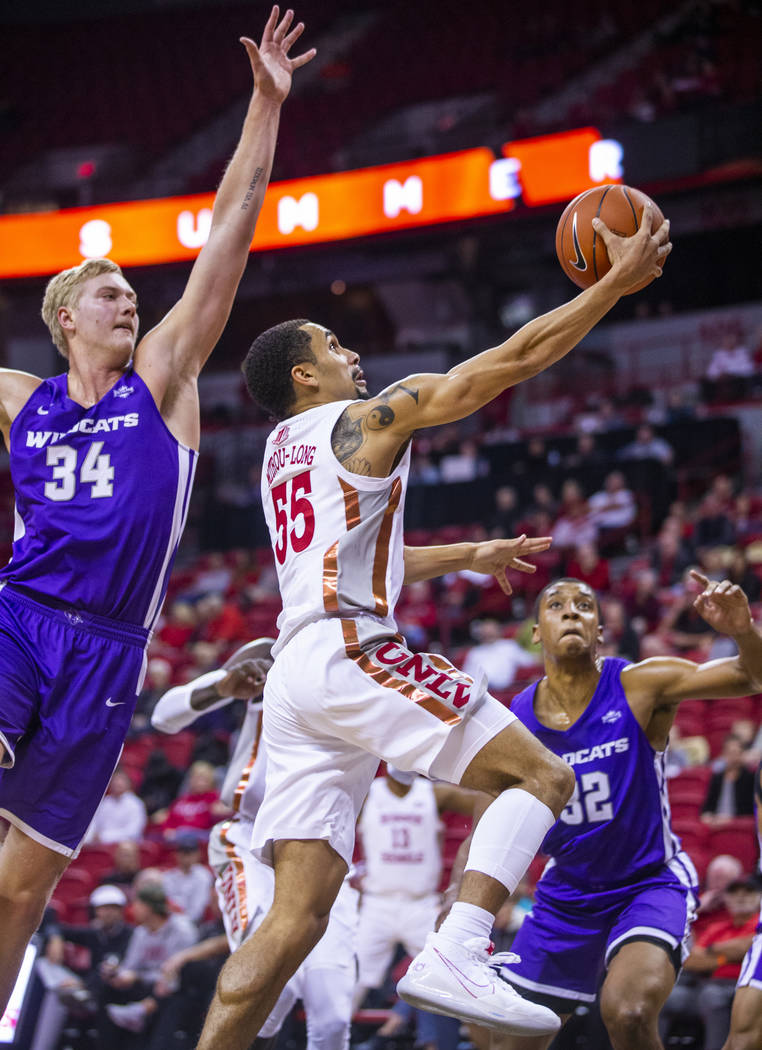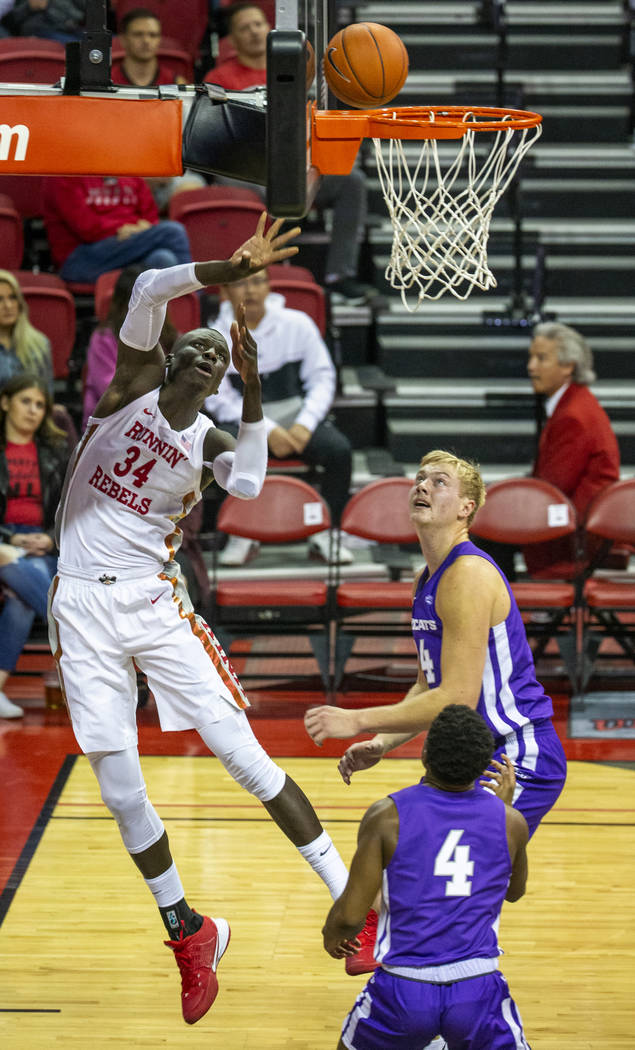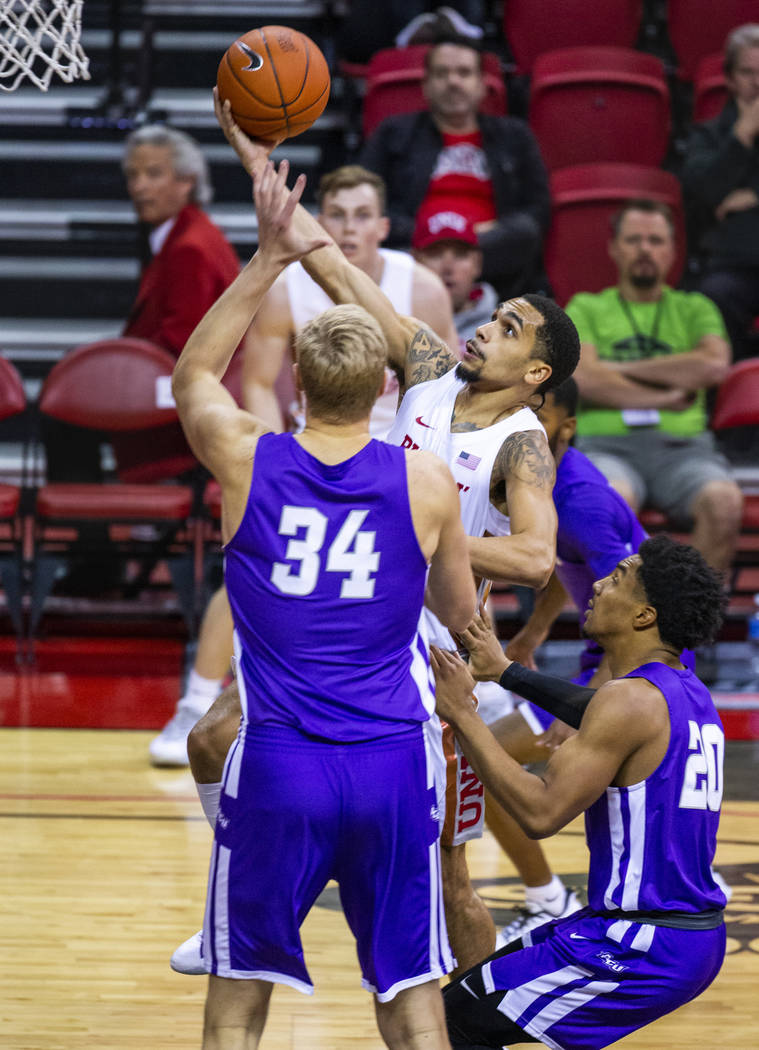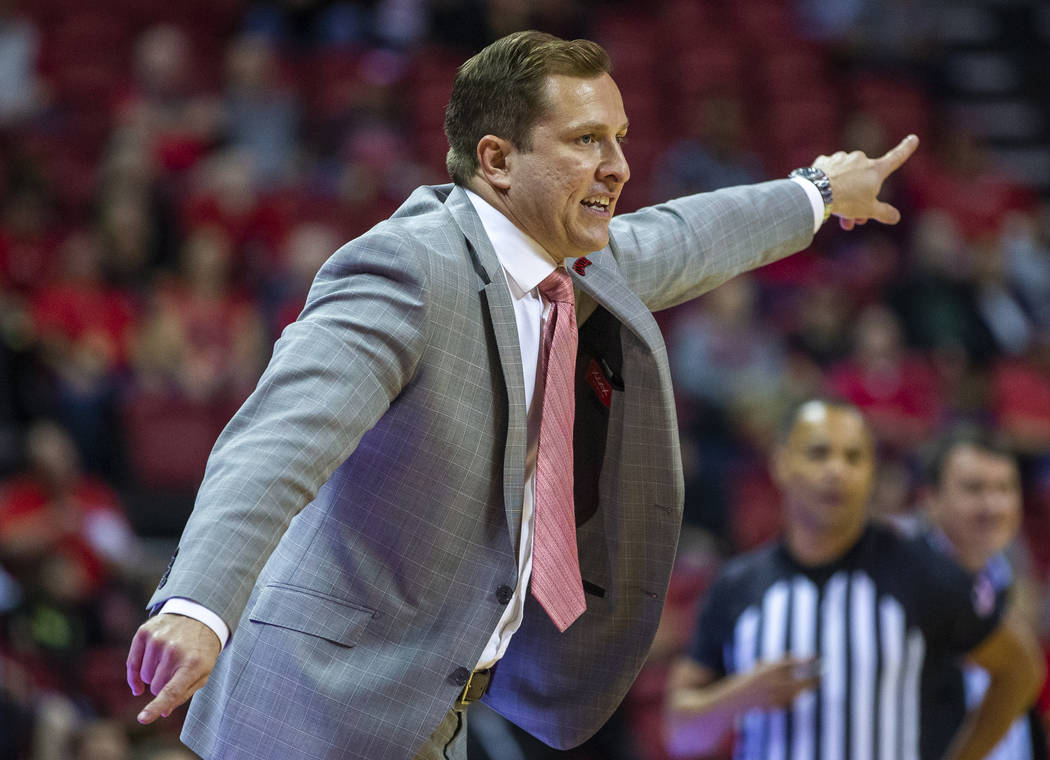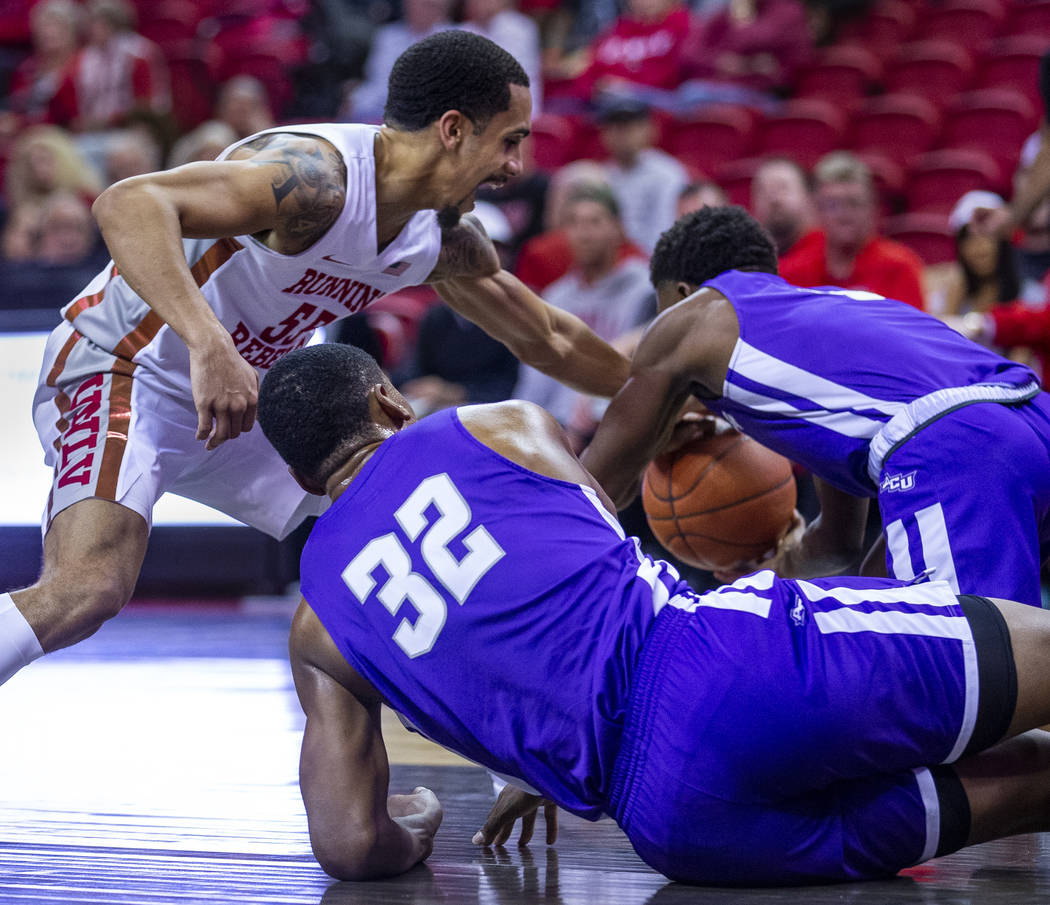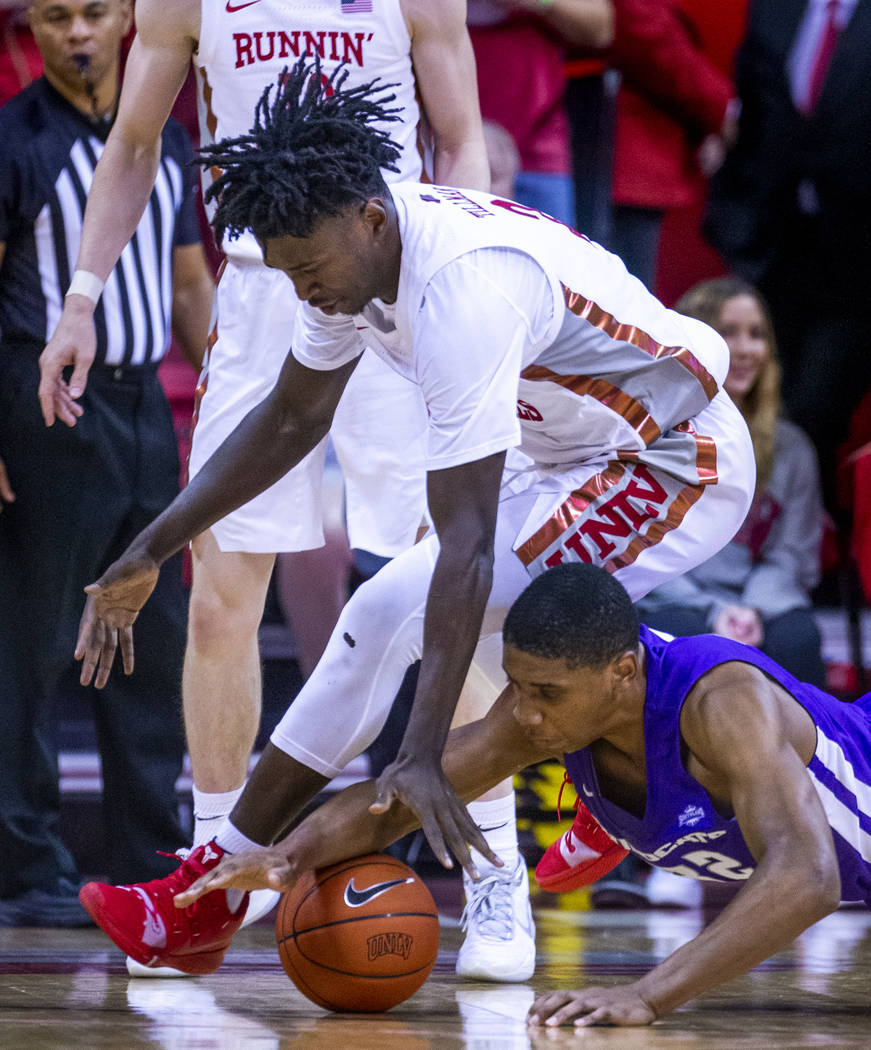 Another second-half lead disappeared for UNLV, but this time the Rebels didn't let the game fade away as well.
They turned a tie at 50 into a 72-58 victory over Abilene Christian on Monday night at the Thomas &Mack Center, outscoring the Wildcats 22-8 over the final 9:42.
Amauri Hardy made 9 of 10 shots, including 3 of 4 3-pointers, to finish with 25 points for the Rebels (2-3), who ended a three-game losing streak. Two of the losses were in overtime after leading in the second half.
Abilene Christian (1-3) made UNLV sweat out this one as well, using a 14-2 run to make the score 50-50 before the Rebels ran off nine points in a row to jump back in front for good.
"We've been in those positions where the games have been tied up," Hardy said. "I thought to myself, 'It's not about to be another game like that.' We need to learn from those games, and I think we did that."
Elijah Mitrou-Long (13 points) and Donnie Tillman (10) also scored in double figures for UNLV.
Here are three takeaways from the Rebels' victory:
1. Cracking down defensively
After tying the game with 10:09 remaining, Abilene Christian scored just eight points the rest of the way as UNLV picked up its play defensively.
Some of it came down to making adjustments to create more favorable matchups, but much of the Rebels' success down the stretch was simply picking up the defensive intensity.
"Our guys know the importance of stops, and that's what we were talking about in our huddles," UNLV coach T.J. Otzelberger said. "The other thing is we converted a lot of plays late, which forces them to take the ball out of the net instead of being in transition."
2. Vitaliy Shibel gets his chance
The Arizona State transfer received his first meaningful minutes after Otzelberger made the call that the Ukraine native would be the primary backup to starting forward Mbacke Diong rather than Cheickna Dembele. Not only did Shibel play 15 minutes, he nailed what appeared to be a 3-pointer late in the first half, though officials later called it a two-point shot.
If Shibel, a 6-foot-9-inch forward, can give the Rebels another outside threat, he could be a big matchup problem for opponents. He finished with four points.
"We'll continue to give him looks," Otzelberger said. "I thought he gave us really good energy tonight. We felt like we needed to take a chance with some more skill on that front line. Fortunately for us, Vitaliy stepped up, so we went with him."
3. Another halftime hangover
UNLV ended the first 20 minutes leading 37-28, but the Rebels traded baskets to open the second half before allowing the Wildcats to eventually catch them.
It's been a theme. The Rebels took the lead into halftime in their first three games, lost two of them and gave away some of the advantage in the other one.
"Us as coaches need to go back to the drawing board and think of things we can do to generate energy," Otzelberger said. "But winning's got to be so important to us that we come out of that locker room to start the second half the same way we started that game."
More Rebels: Follow at reviewjournal.com/Rebels.
Contact reporter Mark Anderson at manderson@reviewjournal.com. Follow @markanderson65 on Twitter.