Colorado State sinks UNLV on 3-pointers in regulation, OT
Updated January 14, 2023 - 10:43 pm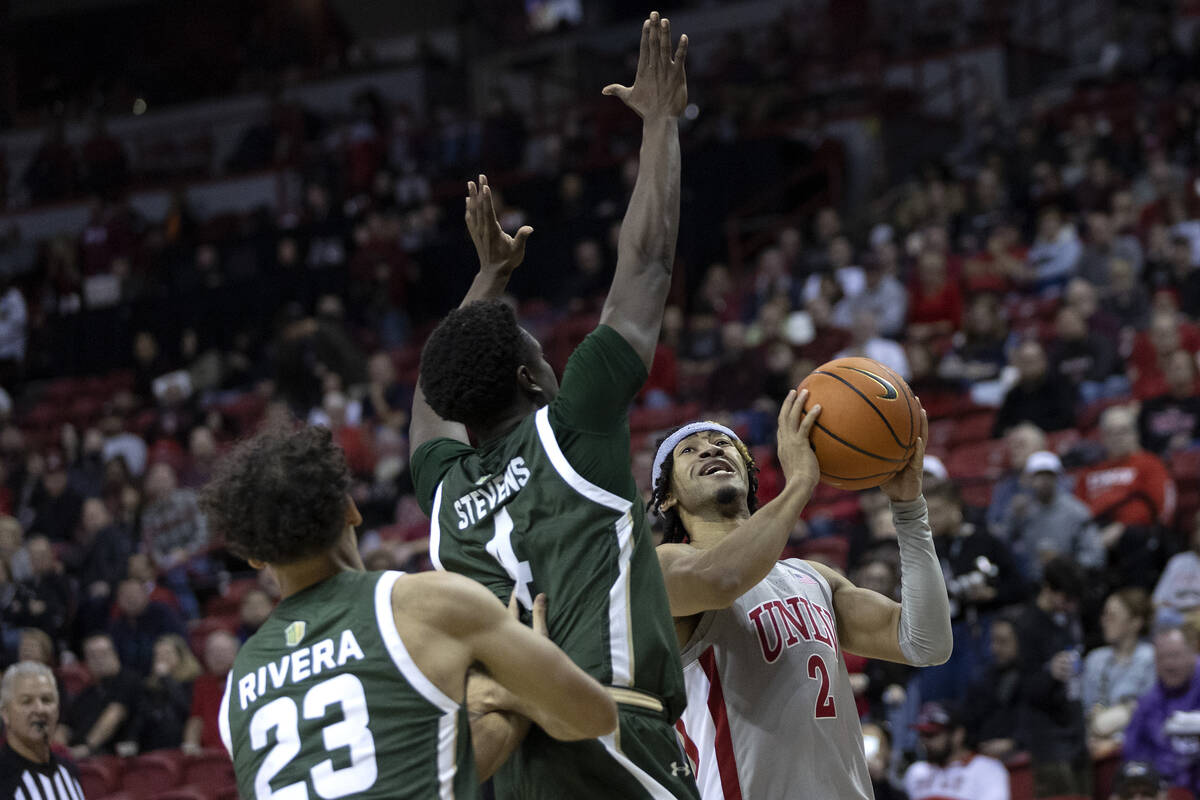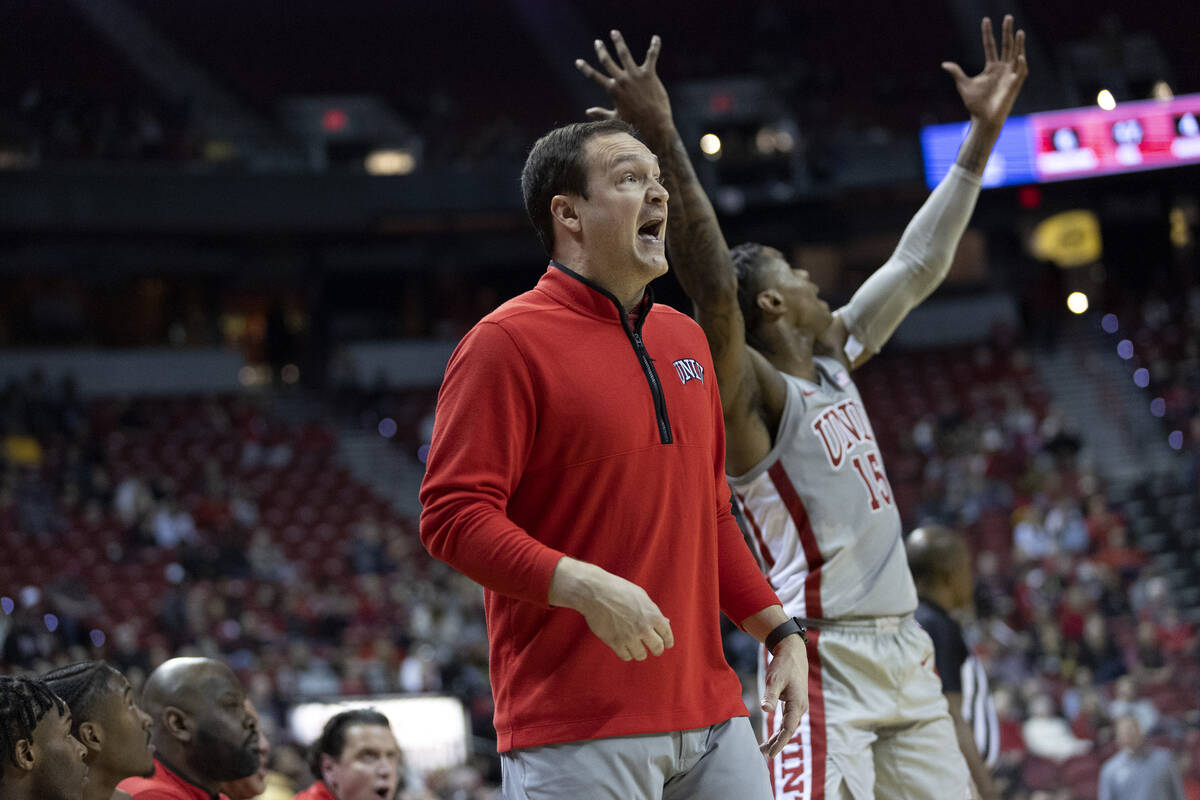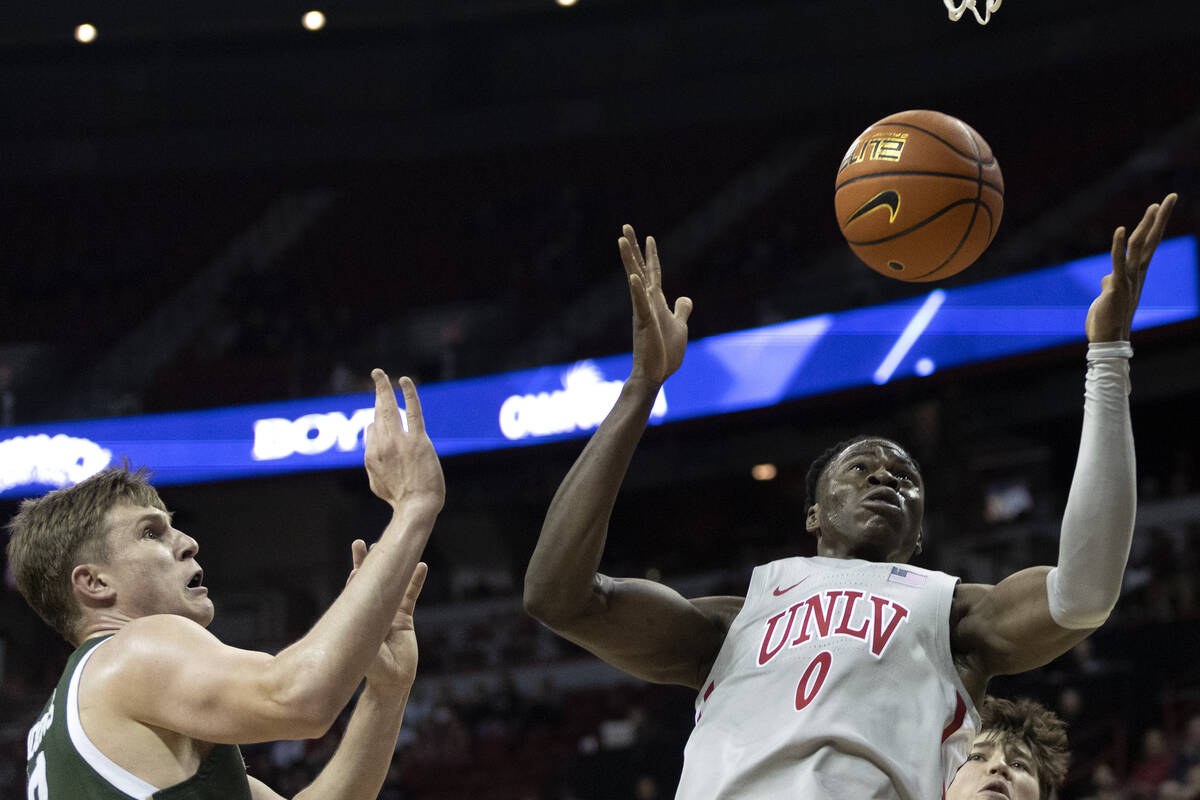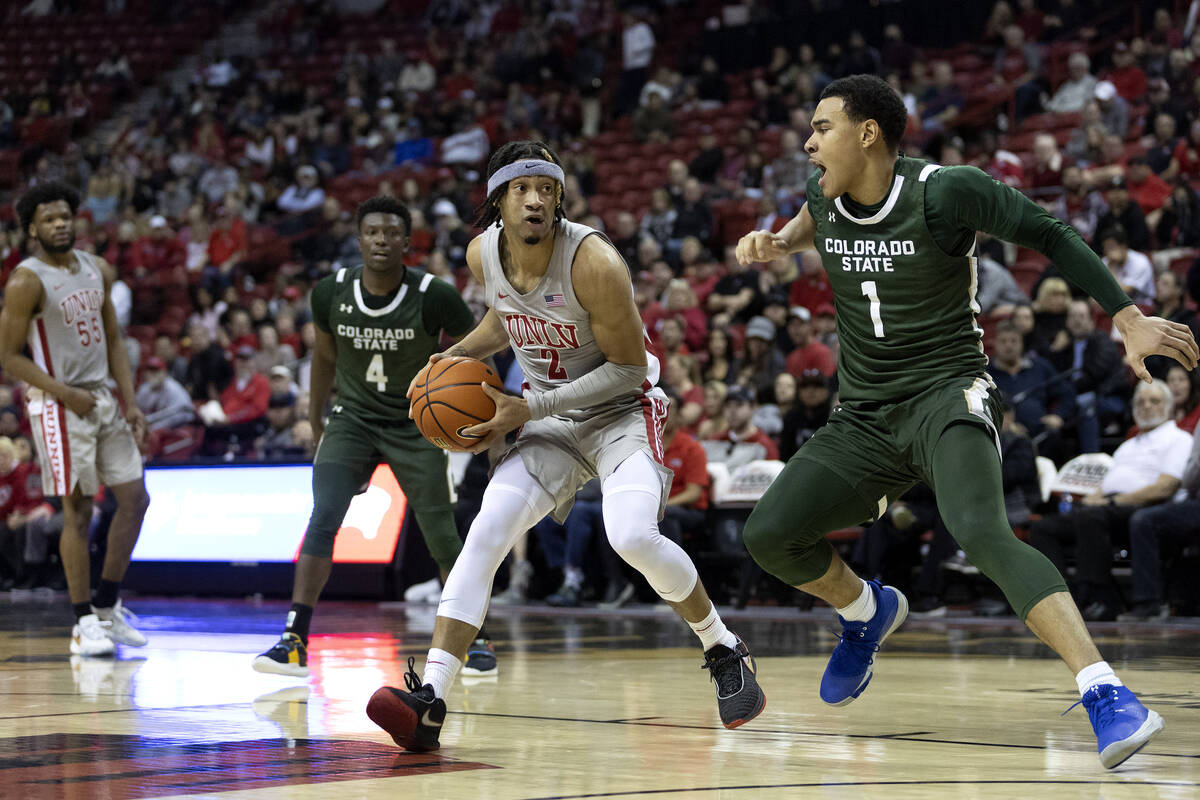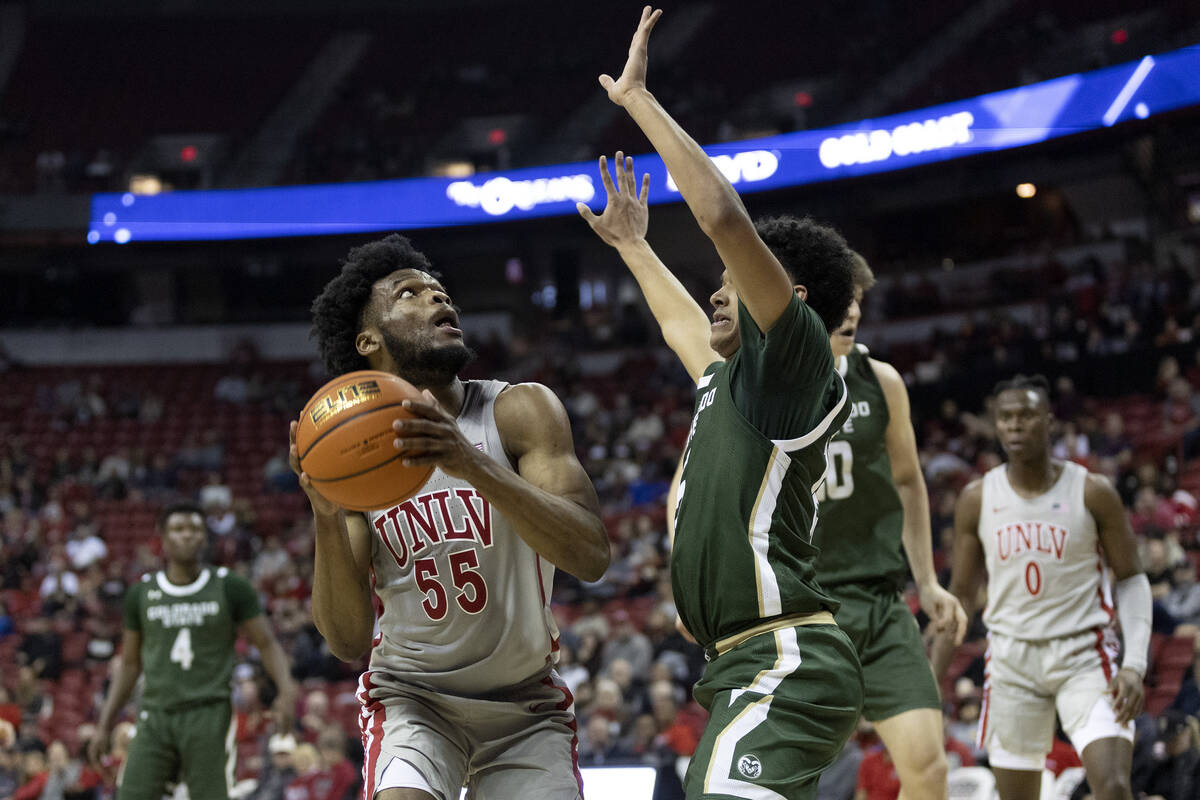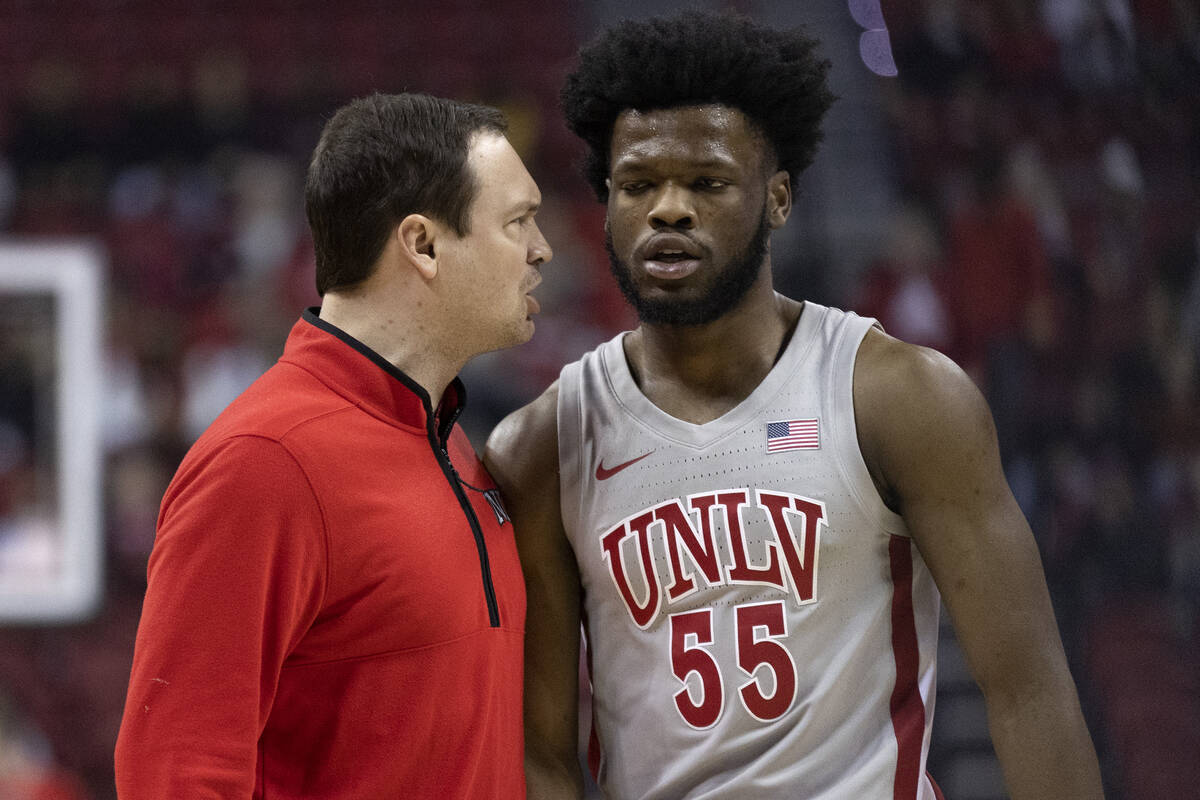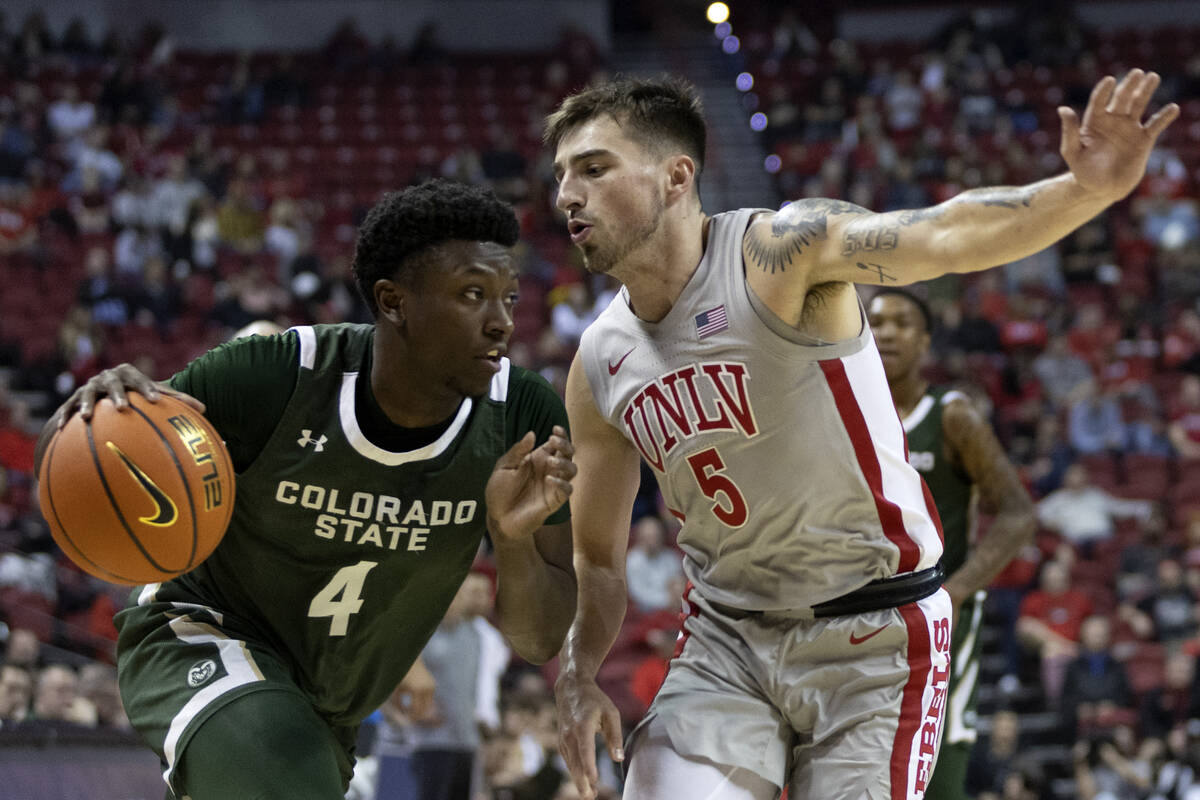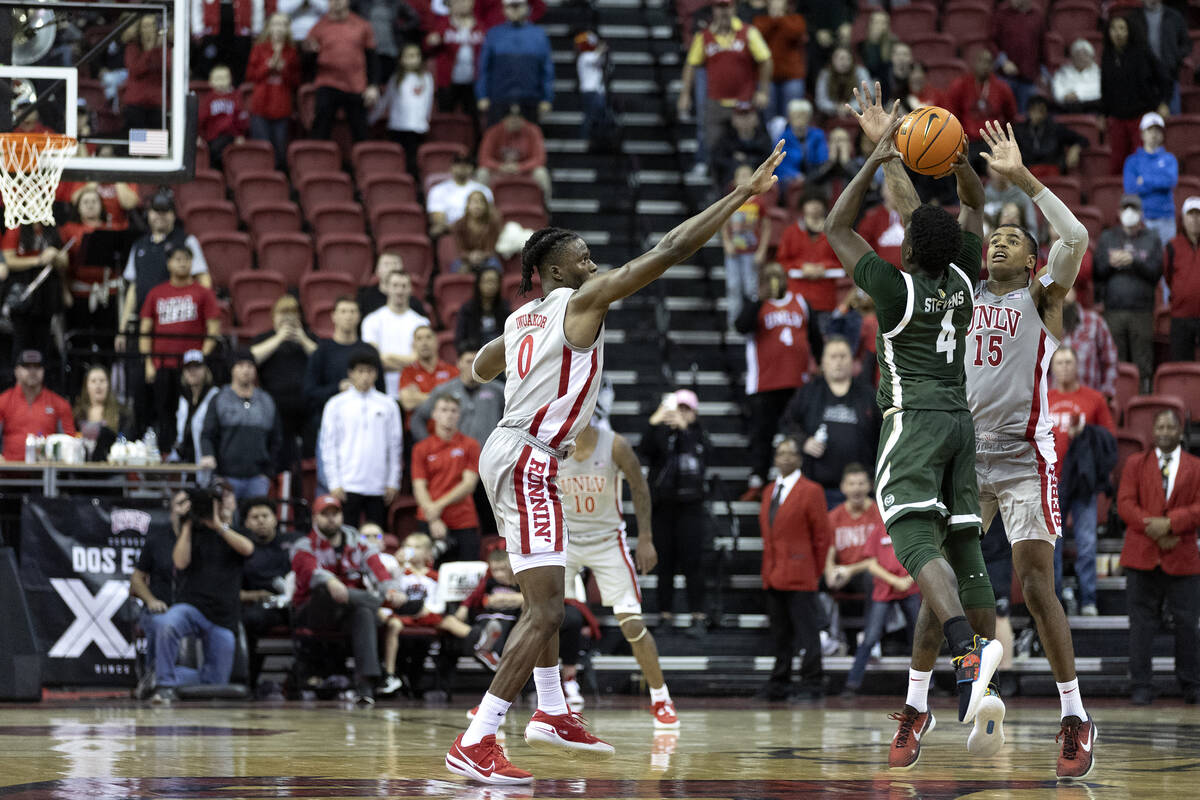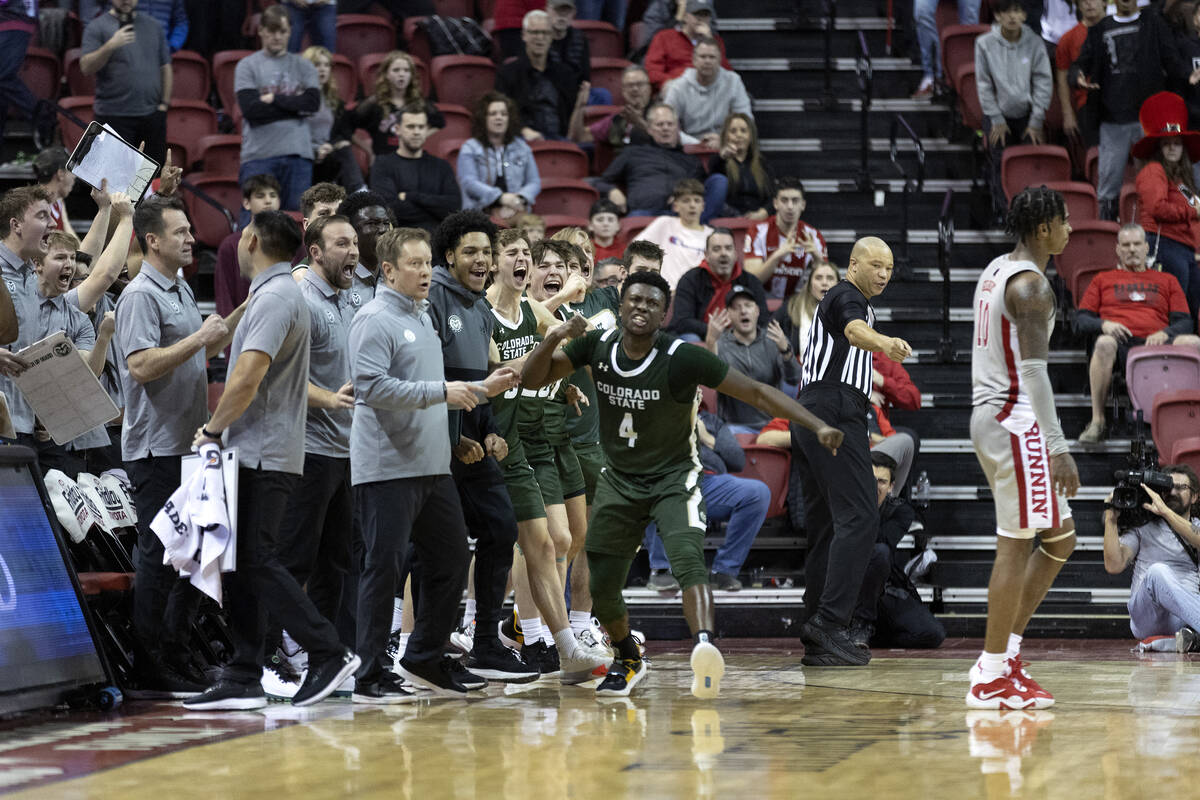 EJ Harkless knew he was throwing up a prayer.
With one second remaining in overtime and UNLV trailing by one, the fifth-year guard grabbed a defensive rebound and began to rush up the court.
Harkless was hoping for a miracle. He needed an answer to the seemingly endless barrage of 3s poured in by Colorado State's Isaiah Stevens, whose buzzer-beating 3 from several feet beyond the arc had sent the game to overtime.
"I shot a prayer just like they'd shot a prayer, hoping it would go in," Harkless said.
His halfcourt shot was on line, but fell just short, grazing the front of the rim. Harkless collapsed to his knees with his forehead pressed to Thomas &Mack Center court. The miss condemned the Rebels to an 82-81 overtime loss Saturday, despite Harkless' career-high 33 points.
UNLV led with two seconds remaining in regulation and 17 seconds left in overtime, but Stevens' heroics propelled Colorado State to the win.
The Rebels (12-5, 1-4 Mountain West) are 2-5 in their past seven games, including two overtime defeats, after starting the season 10-0.
"Obviously, that one stings a bit," UNLV coach Kevin Kruger said. "We did a lot of great things to give ourselves a chance to win the game."
UNLV opened the game hot, taking a 10-point lead across the first four minutes. Stevens and Colorado State (10-9, 2-4) quickly responded, reclaiming the lead and opening a back-and-forth affair. The game had nine lead changes and 12 ties.
Harkless and senior guard Justin Webster dragged the Rebels through the game. The former Hawaii guard had 15 points and went 3-for-5 from 3, reaching double figures for the fifth time in his past six games.
However, it was all Harkless down the stretch for UNLV. He scored 18 points in the second half on an efficient 5-of-8 shooting, including two 3s and three assists.
"That's what we expect out of him," Webster said. "He goes out there, he works hard. Teams have different coverage for him every night, but he figures out ways to put the ball in the hoop."
The Rebels seemed to have the win wrapped up with eight seconds remaining. Senior Luis Rodriguez grabbed a defensive rebound and made two free throws to put UNLV up four.
Stevens, a 2021-22 second-team All-Mountain West guard, hit a big 3 from the left wing to cut the deficit to one, but Harkless' free throws pushed the lead back to three with two seconds remaining and the Rams out of timeouts.
The Colorado State senior wasn't going away, though. Stevens caught the inbound pass near the logo, dribbled once and launched his 3 between the contesting arms of Rodriguez and UNLV forward Victor Iwuakor, banking it in as the lights on the backboard flashed to tie the game.
Kruger said there wasn't a plan to foul or intentionally miss Harkless' second free throw.
"If we're going to sit around and say we'd rather be up two there and say that's a normal shot that's going to be made, I think we'd be kidding ourselves," he said.
Harkless did his best to keep up with Stevens in overtime. He scored eight points, including a midrange jumper to put the Rebels up four with 1:40 on the clock. But Stevens answered again. He hit a big 3 after a broken play left him wide open at the top of the key, then sidestepped a defender with four seconds remaining in the left corner to put the Rams up one.
Stevens showed up on defense too, slapping UNLV's inbound attempt out of sophomore Keshon Gilbert's hands and off his foot, which led to Colorado State free throws and Harkless' final miss.
"We're not in the spot we want to be," Harkless said. "We're not in a spot where we should be. But I know we're going to get ourselves out of it. It's just a matter of pulling together right now."
Contact reporter Andy Yamashita at ayamashita@reviewjournal.com. Follow @ANYamashita on Twitter.