Duke rallies past Lady Rebels for road win in Las Vegas —PHOTOS
November 14, 2019 - 10:27 pm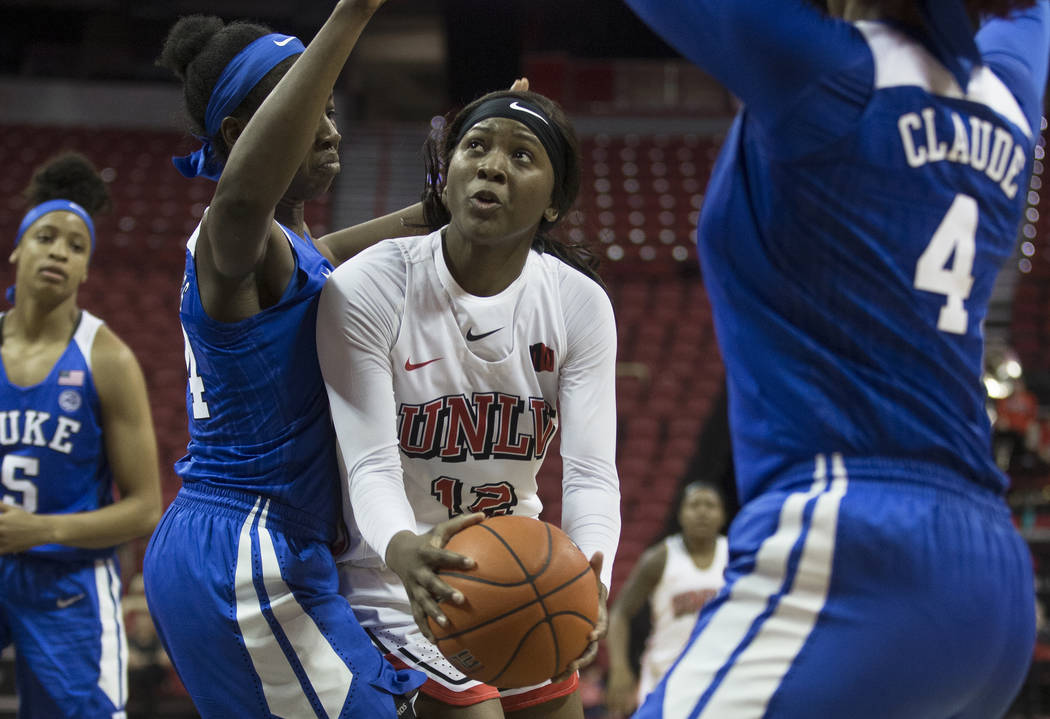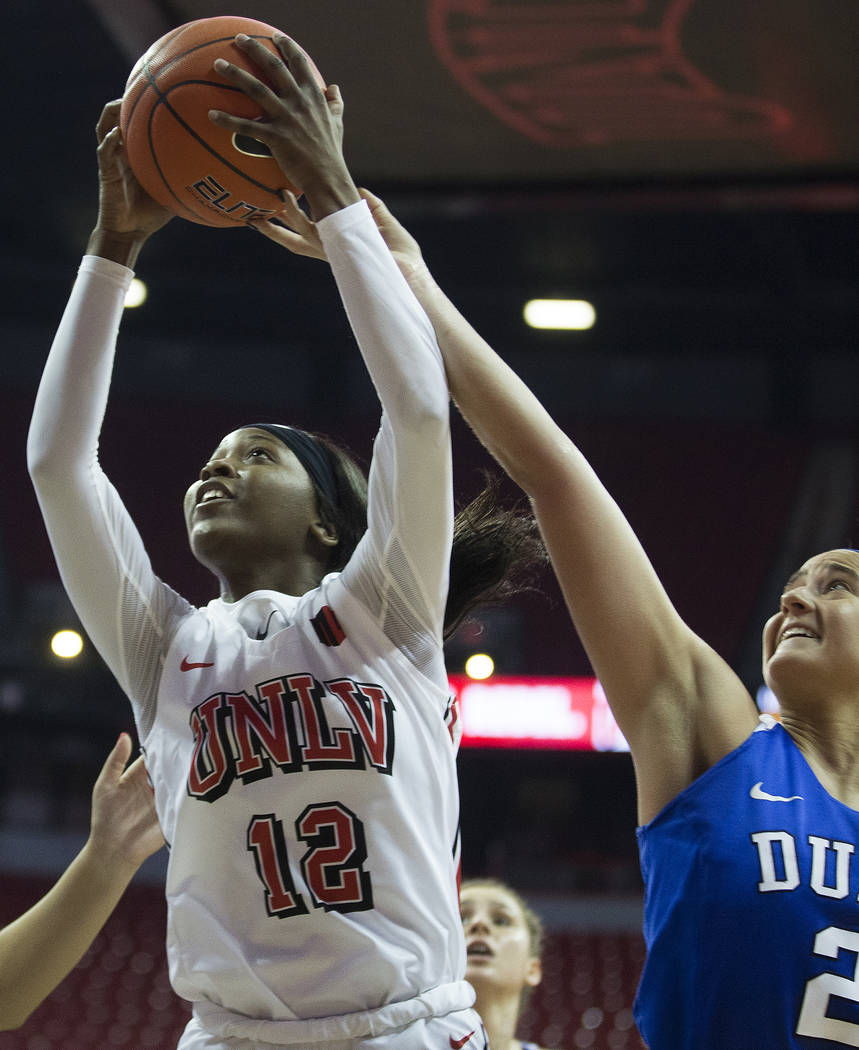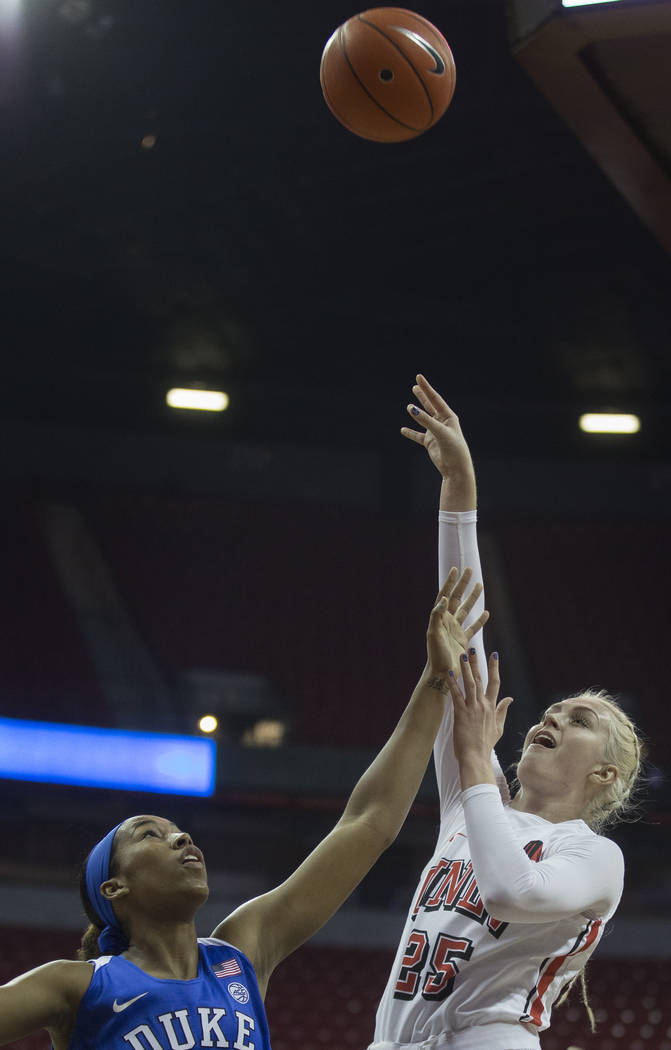 Duke rallied in the fourth quarter, outscoring the Lady Rebels 20-9 to earn a 57-45 win on Thursday night at the Thomas & Mack Center.
UNLV (0-2) held the Blue Devils to just 21 first-half points and led by three at intermission.
Duke (2-1) won the game at the free-throw line, connecting on 16 of 24 attempts, while the Lady Rebels attempted only four free throws, making two of them.
Kavionnia Brown led the Lady Rebels with 11 points.