Ex-Centennial star Orlando Robinson sparks Fresno State past UNLV
Updated January 15, 2022 - 12:20 am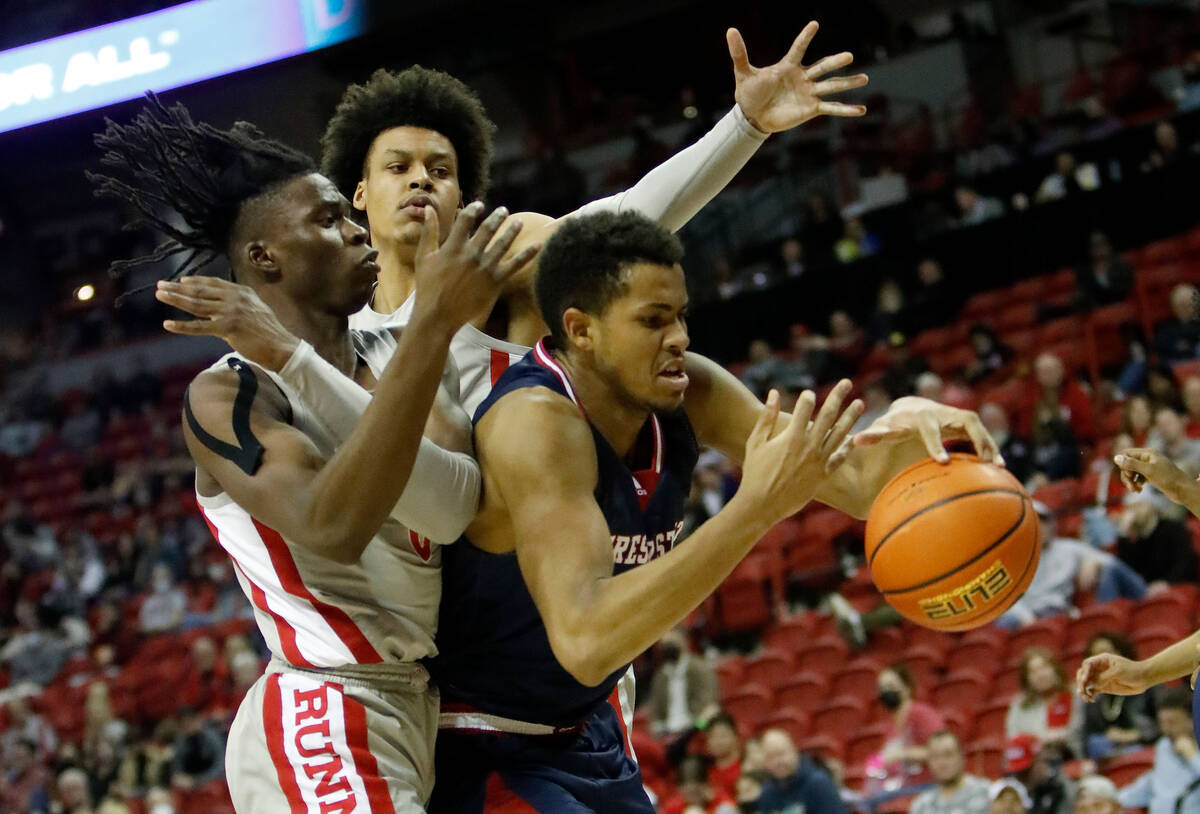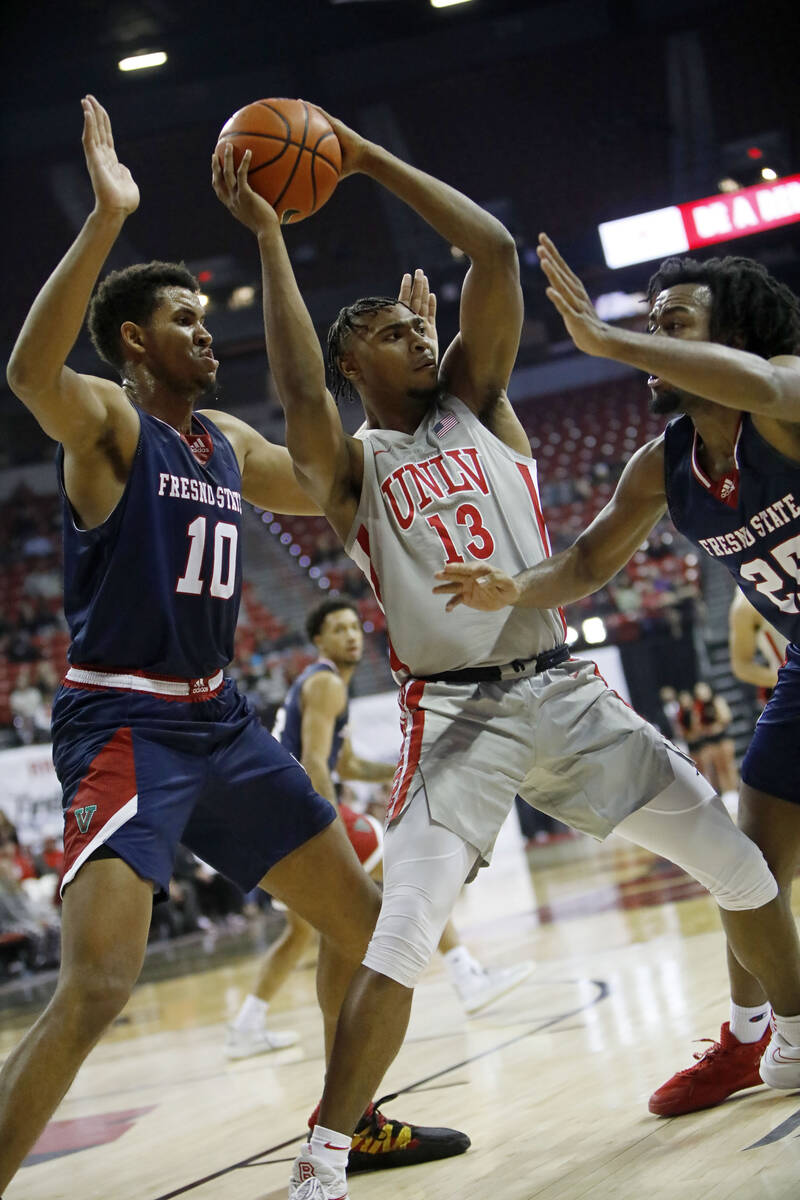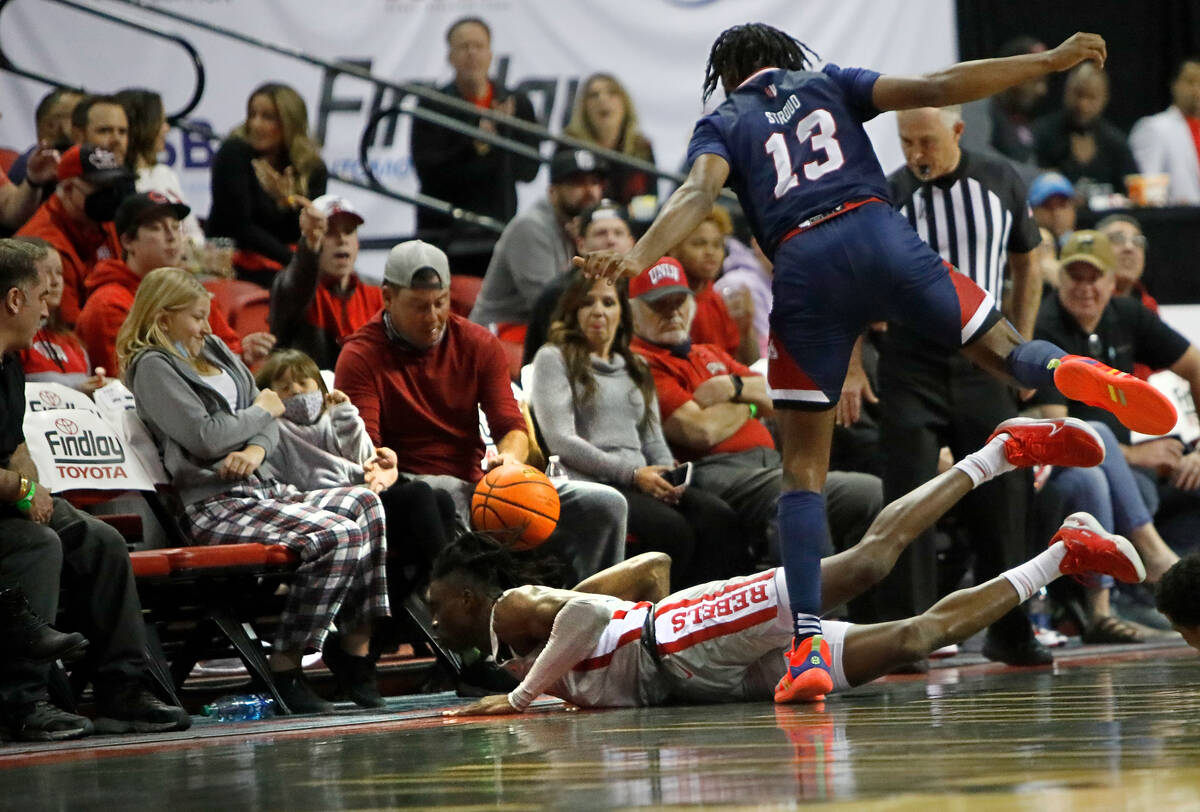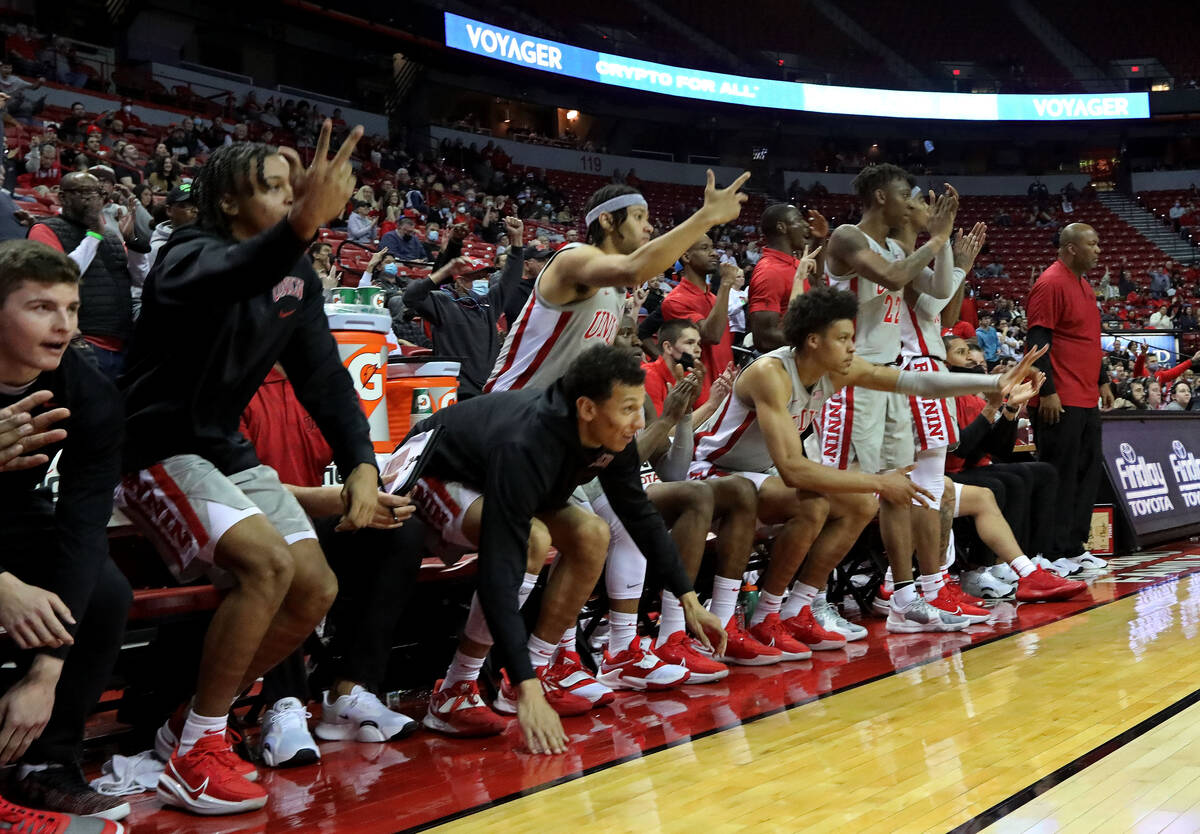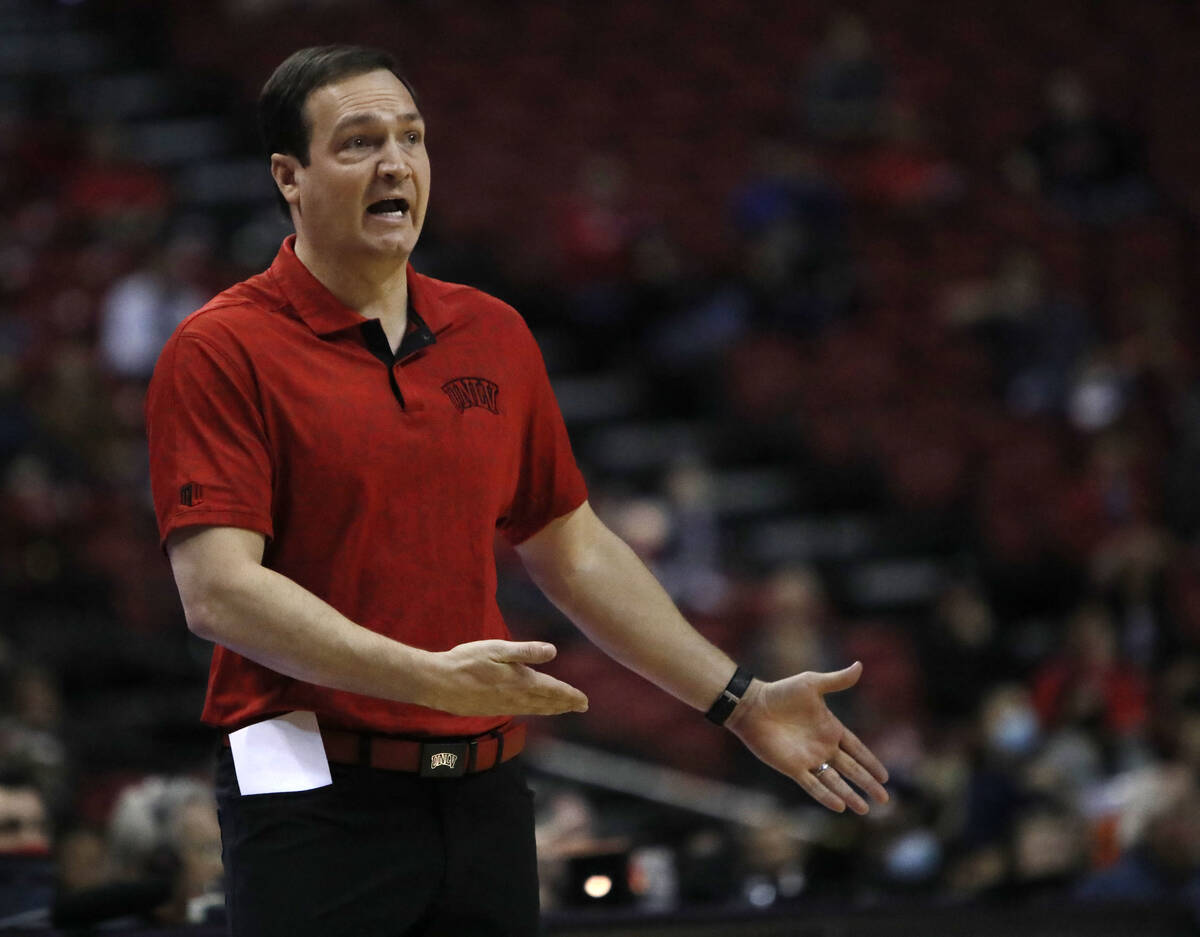 UNLV's basketball team makes its home at the Thomas & Mack Center.
But Fresno State junior big man Orlando Robinson is from Las Vegas, too. And he sure seemed happy Friday night to be back in his hometown.
The Rebels could not contain Robinson and fell 73-68 to the Bulldogs despite a furious rally in their third Mountain West game of the season.
Robinson, who prepped at Centennial High School and played club basketball for the Las Vegas Knicks, had 24 points, 11 rebounds and two blocked shots. He also willed his way to 11 free-throw attempts by beating defenders to certain spots on the floor and frustrating UNLV (9-7, 1-2 MW).
"We've just got to adjust to the calls. … As bigs, and I speak for our group, just do our work a little bit earlier," Rebels senior center Royce Hamm said. "It makes it kind of hard when you have to adjust on the fly when they're calling it that close."
Robinson is one of the conference's best players, averaging 19.5 points, 8.3 rebounds and 1.5 blocks entering the game. Rebels coach Kevin Kruger said Thursday that Robinson was a prominent part of UNLV's scouting report and acknowledged afterward the success he had establishing position at the high or low posts.
He did so from the beginning, sealing on the right block to ignite a personal 6-0 run with which he opened the game. Hamm and junior forward Victory Iwuakor took turns guarding Robinson and had varying degrees of success, especially during the middle of the first half as UNLV built an 18-12 lead.
But the Rebels never led by more than six and stalled offensively in the first half, shooting 3 of 15 from 3-point range.
Robinson scored 16 points in the first half, converting 6 of 7 free throws, as the Rebels clanked open shot after open shot. The Bulldogs sagged off Rebels wings and guards when they were off the ball as to ensure they could help on drives.
UNLV trailed 33-23 at halftime and by double figures for most of the second half, but rallied late behind amid a scoring flurry from senior wing Bryce Hamilton. He scored 17 of his team-high 24 points in the final 20 minutes, but his game-tying 3-point attempt with 19 seconds remaining rattled around the rim and popped out, forcing UNLV to foul.
Hamilton said he probably had time to drive toward the basket and score quickly or kick out to an open teammate behind the arc, but Kruger said he didn't have an issue with his star's shot selection.
"That's something that maybe if we were three years together, we'd have a play down three with 20 or 25 (seconds)," Kruger said, "Bryce was feeling good. He was moving well. He was aggressive the last few minutes. So I have no problem with Bryce shooting that in that situation. I would take him doing that every day of the week."
Hamm finished with 14 points and eight rebounds, and junior wing Donovan Williams scored 15 for UNLV.
Junior guard Anthony Holland scored 14 for the Bulldogs (12-4, 1-1), who shot 60.9 percent in the second half.
Contact reporter Sam Gordon at sgordon@reviewjournal.com. Follow @BySamGordon on Twitter.