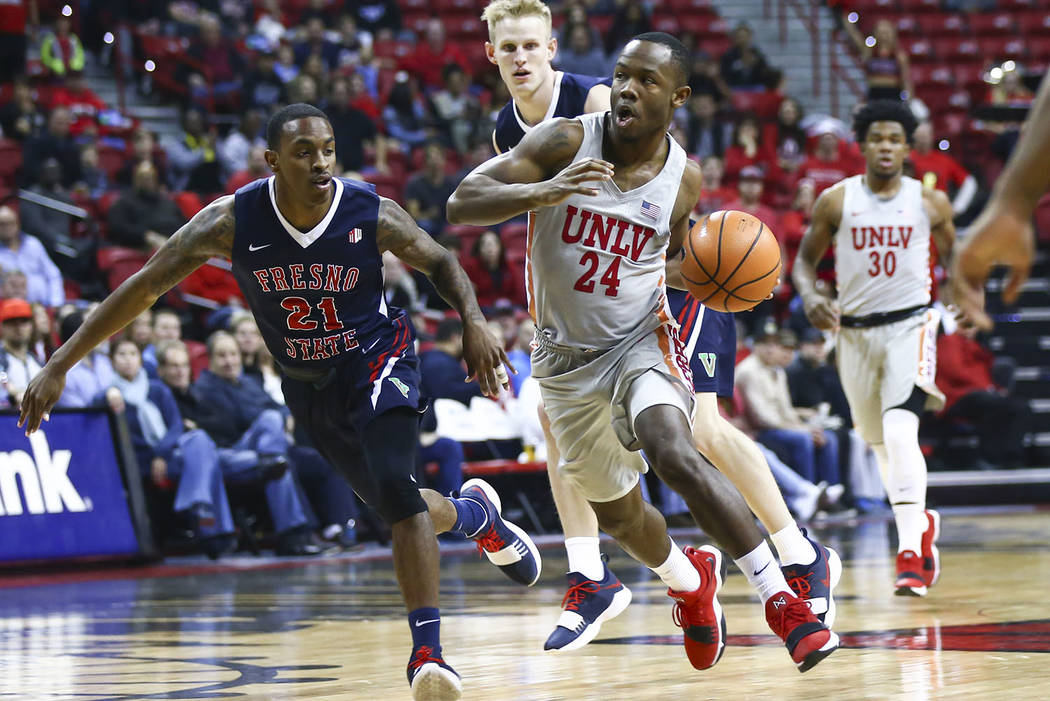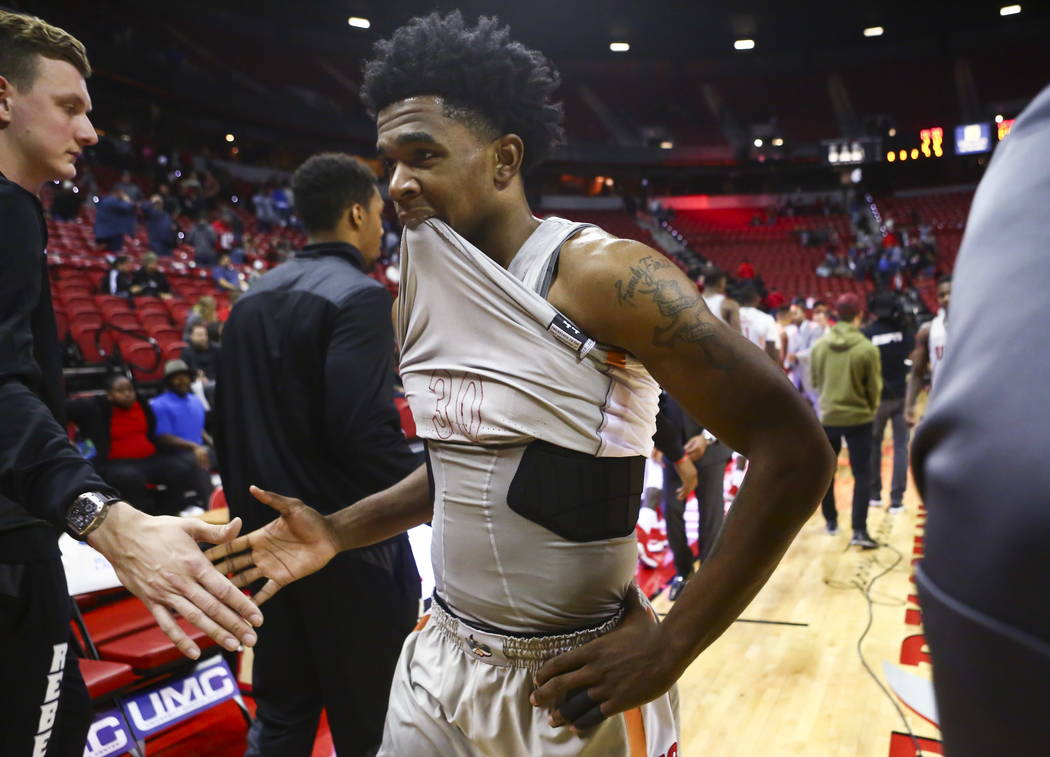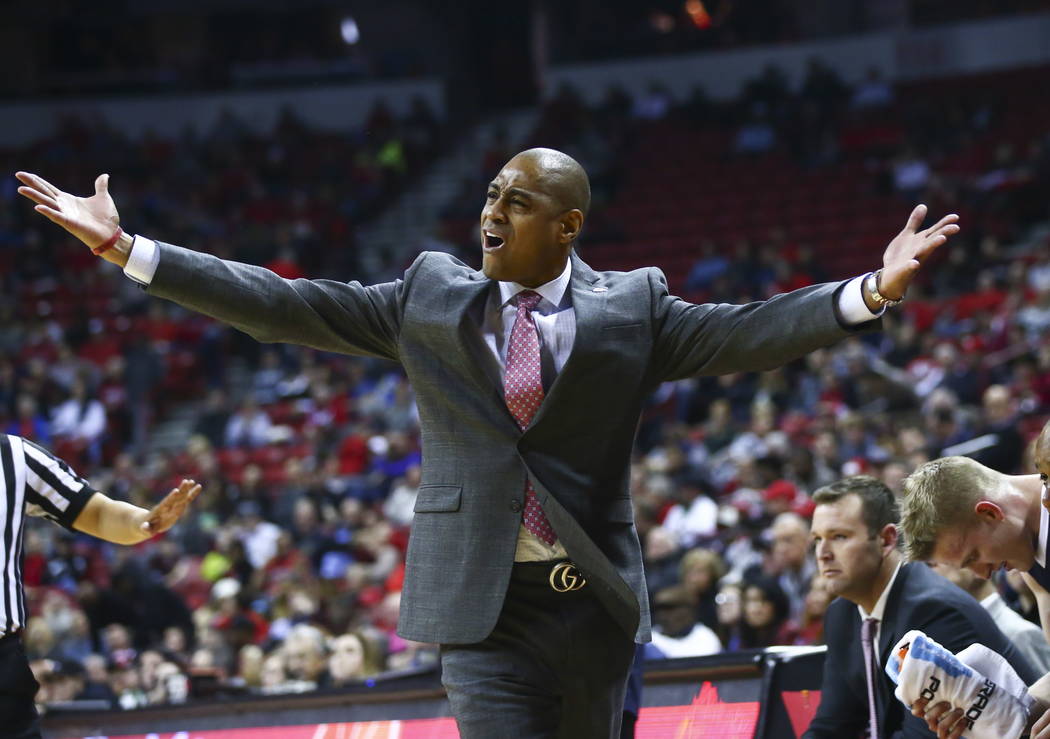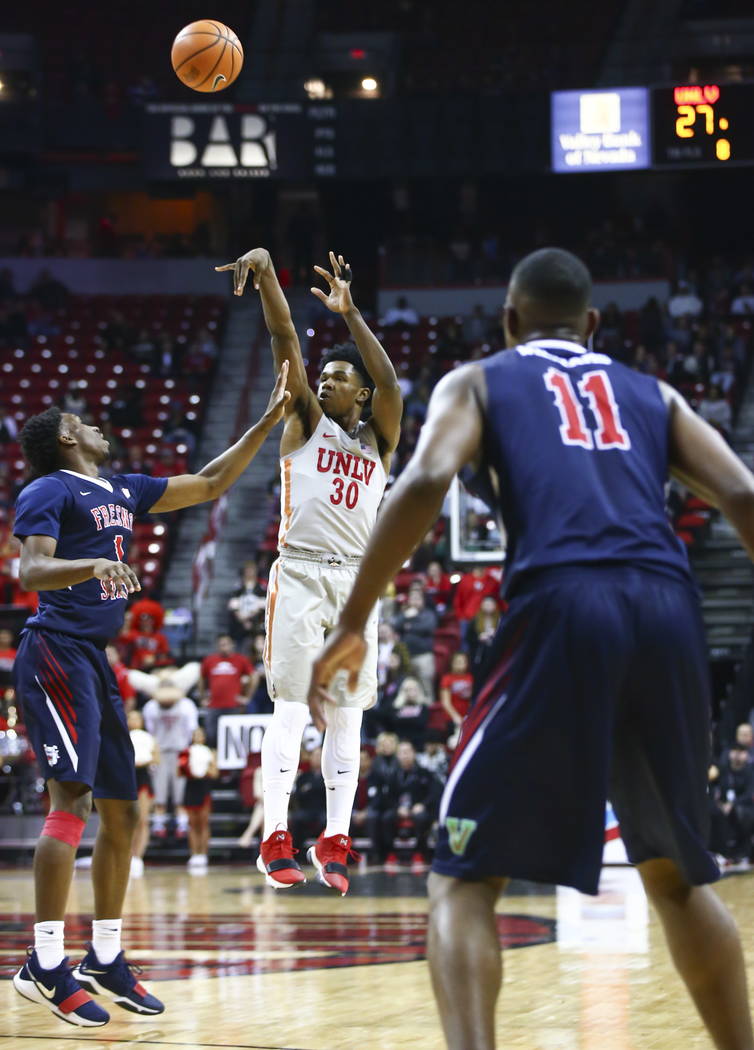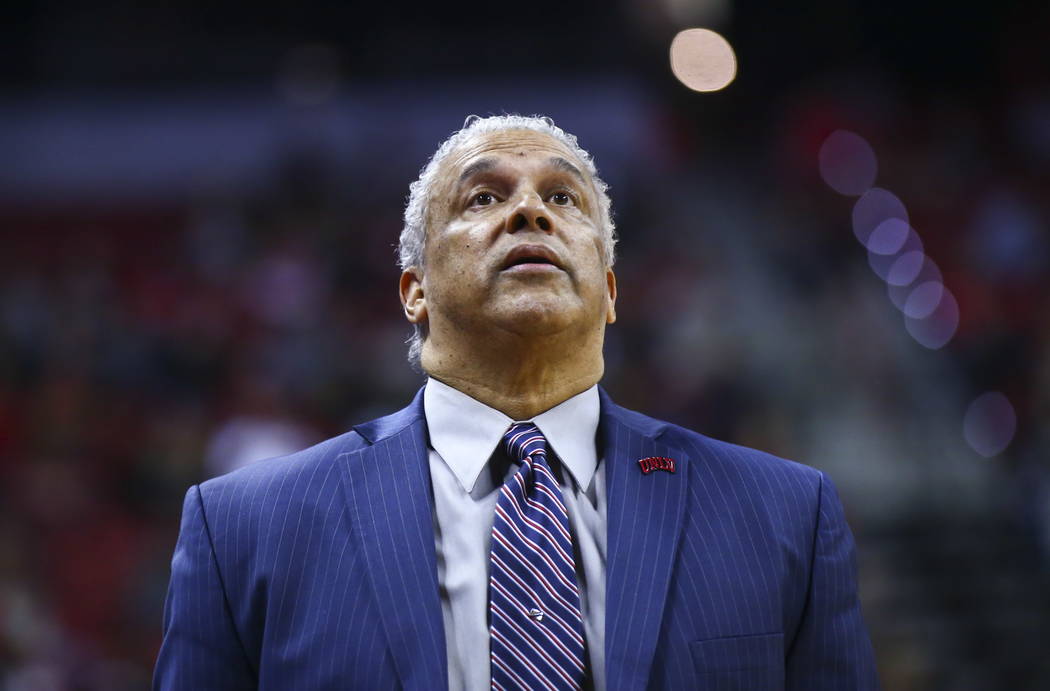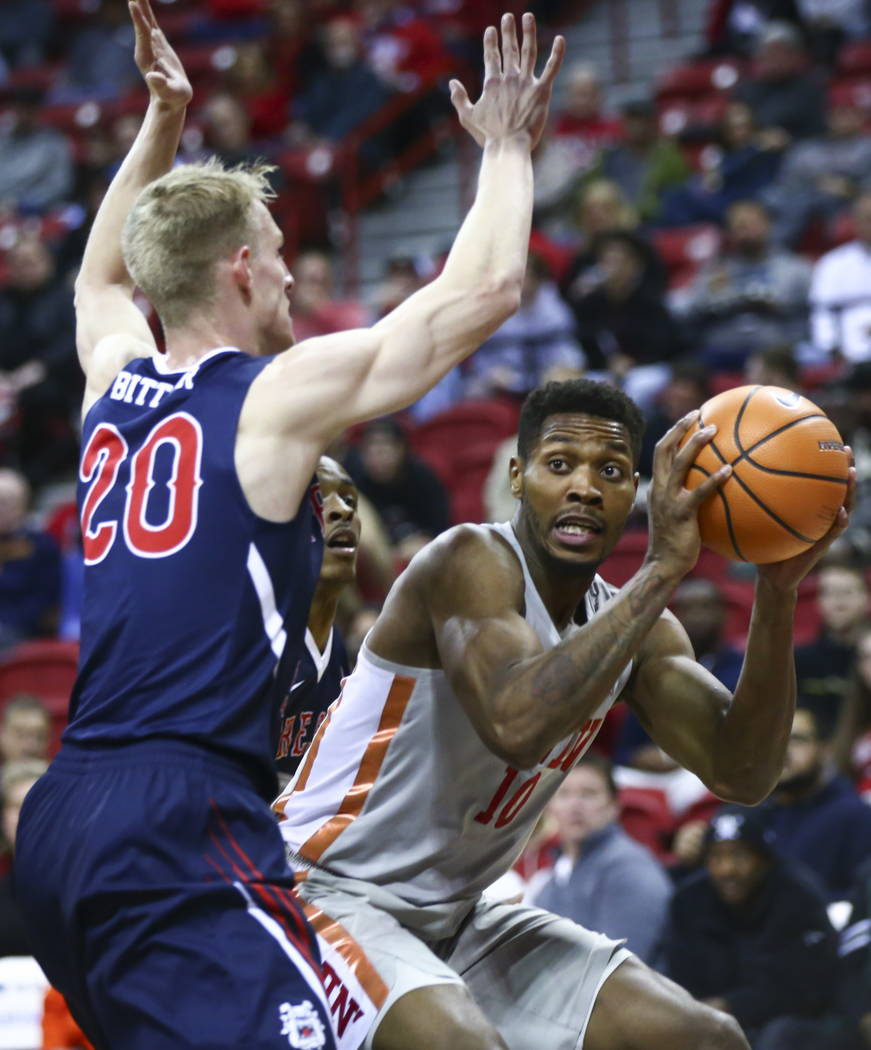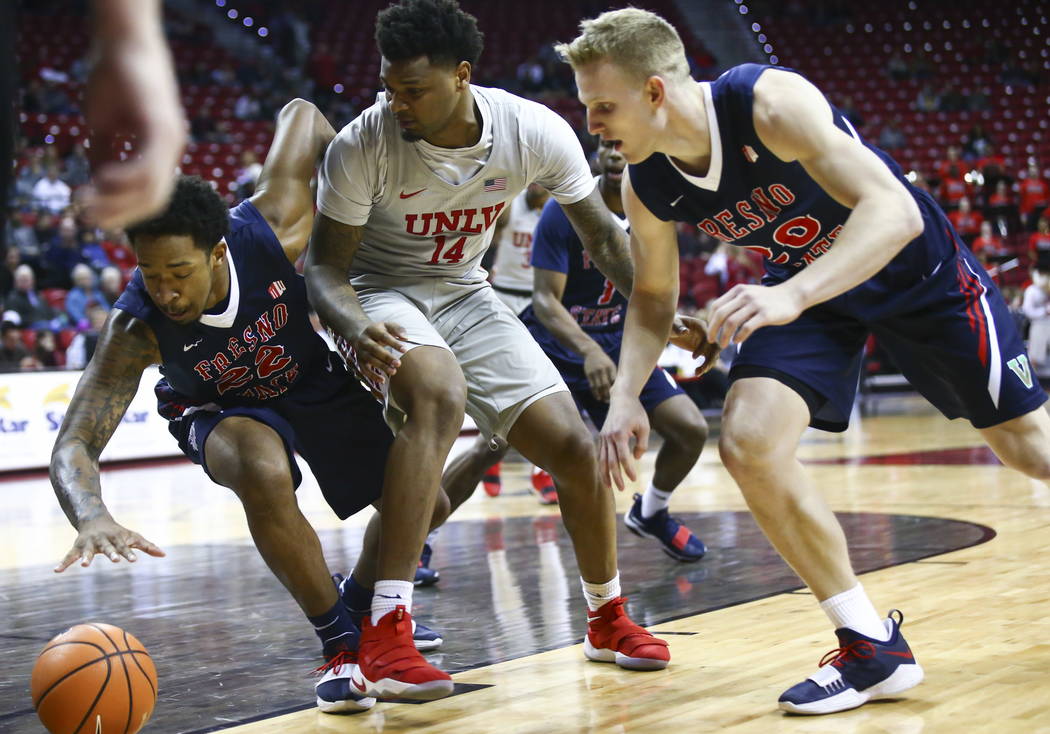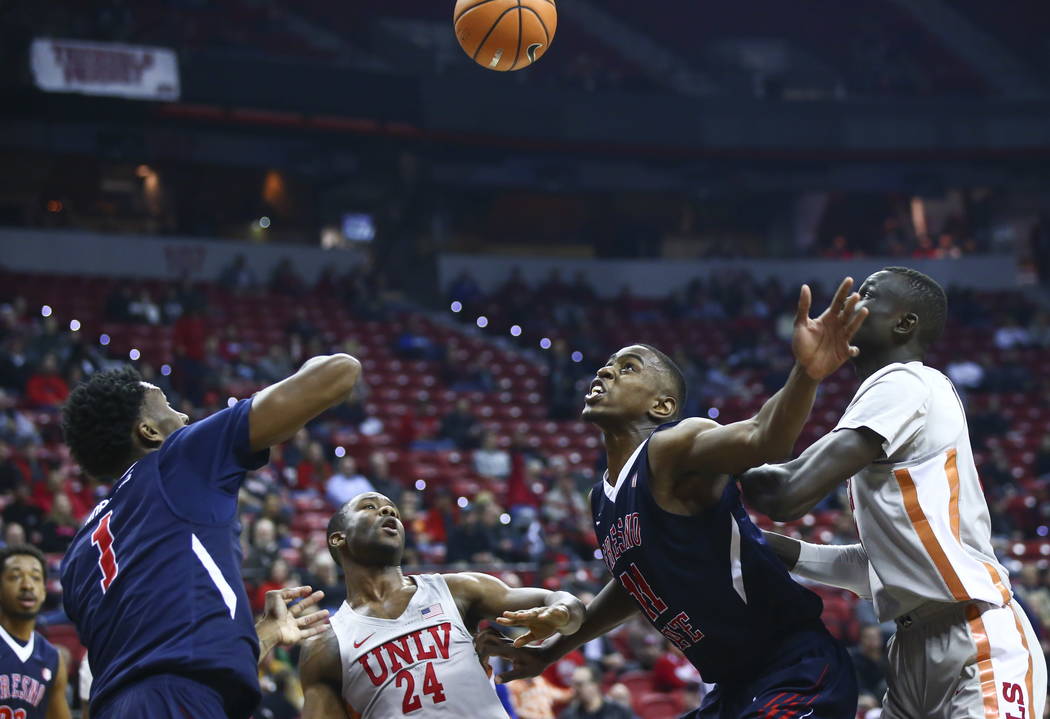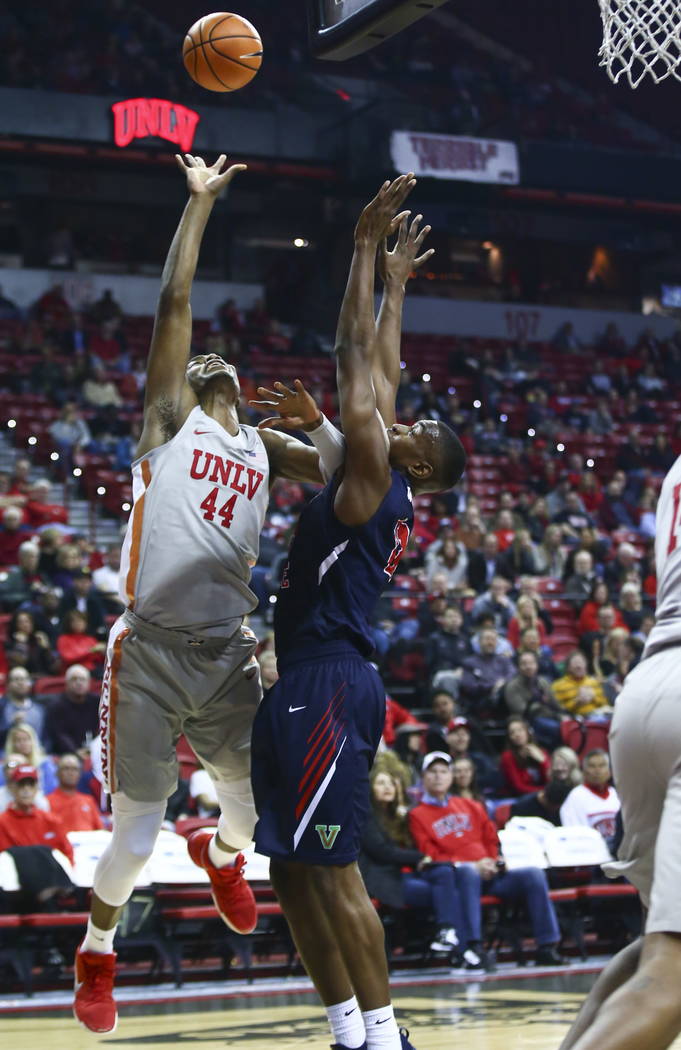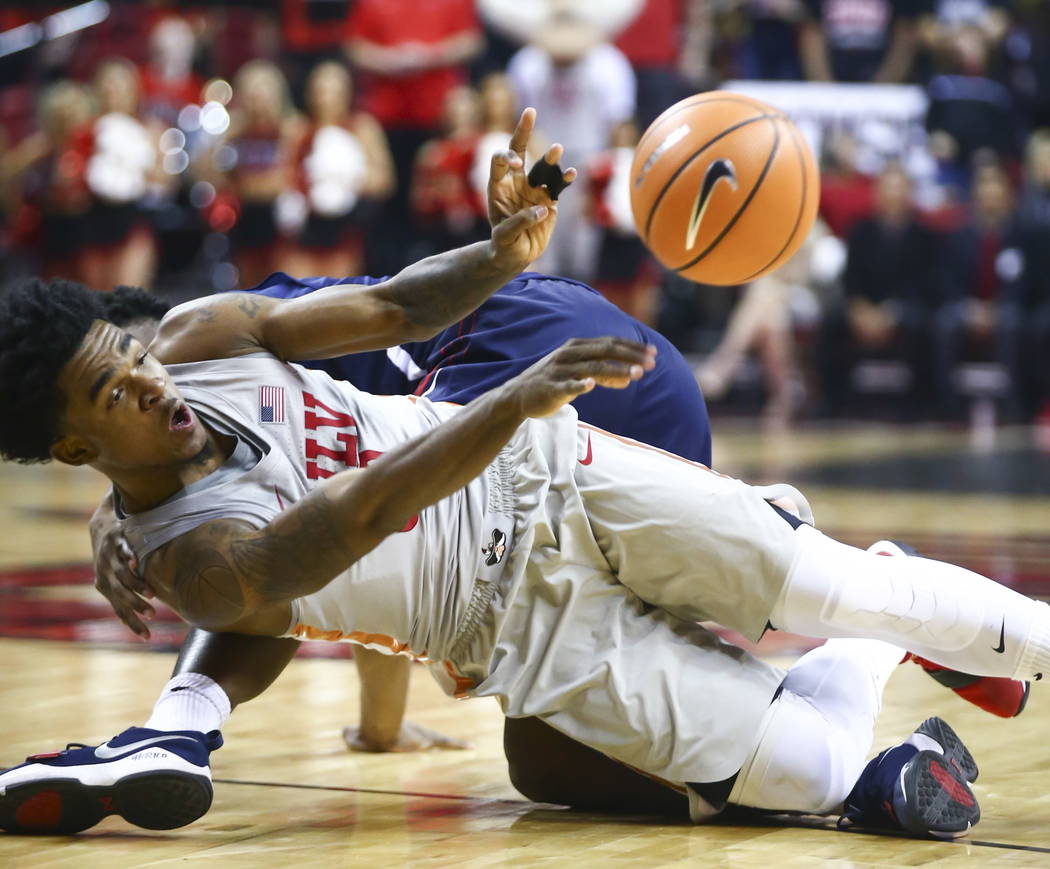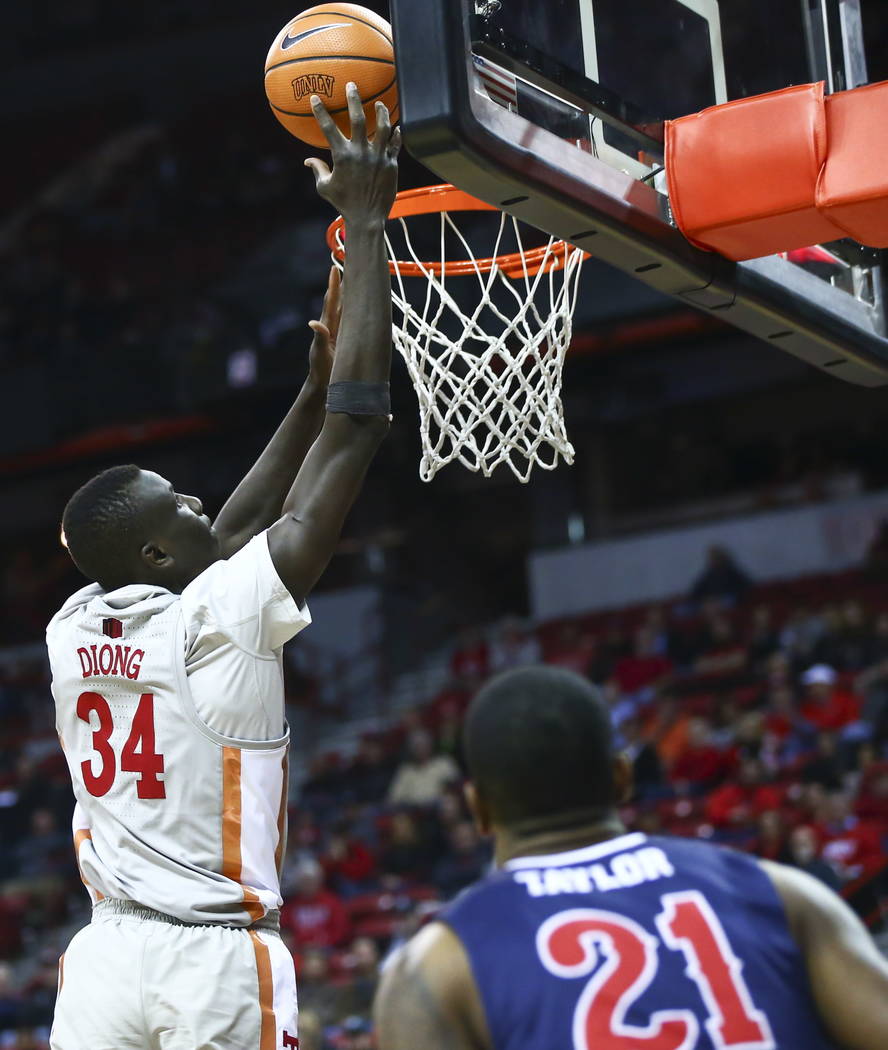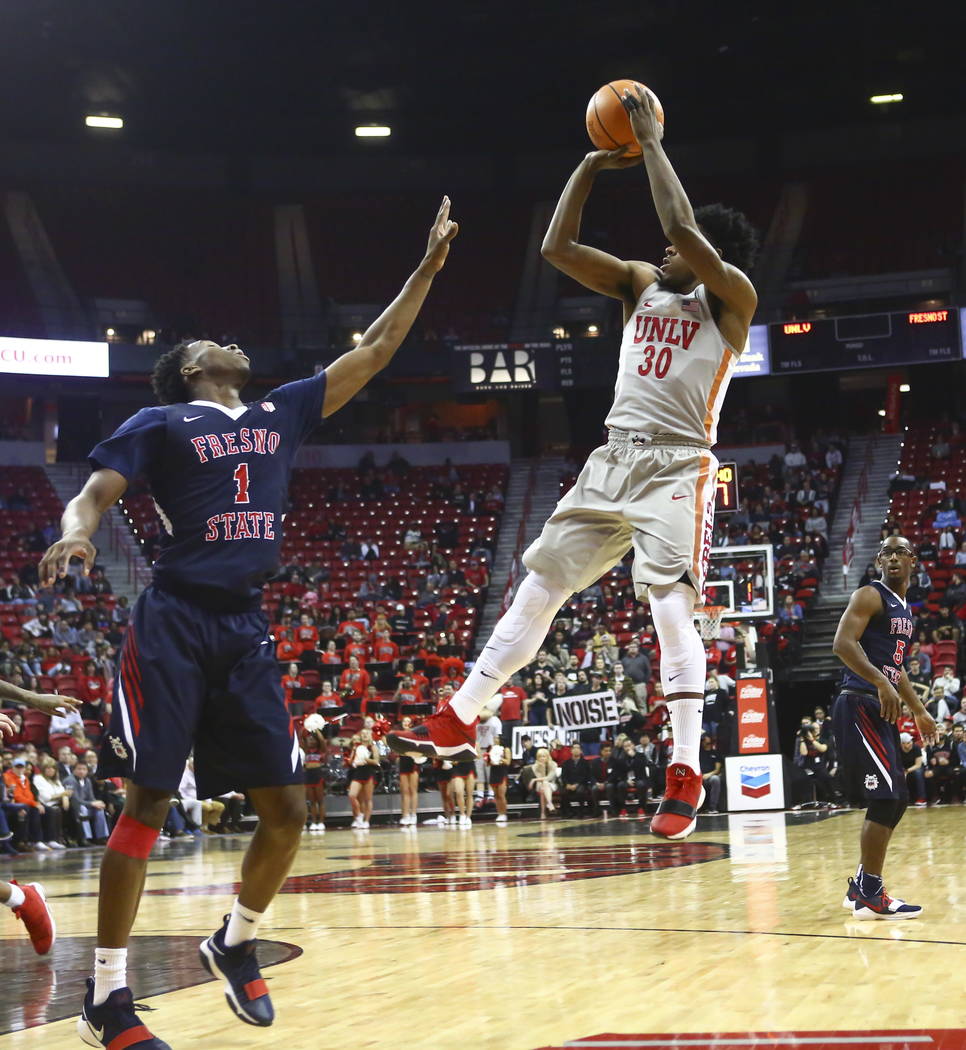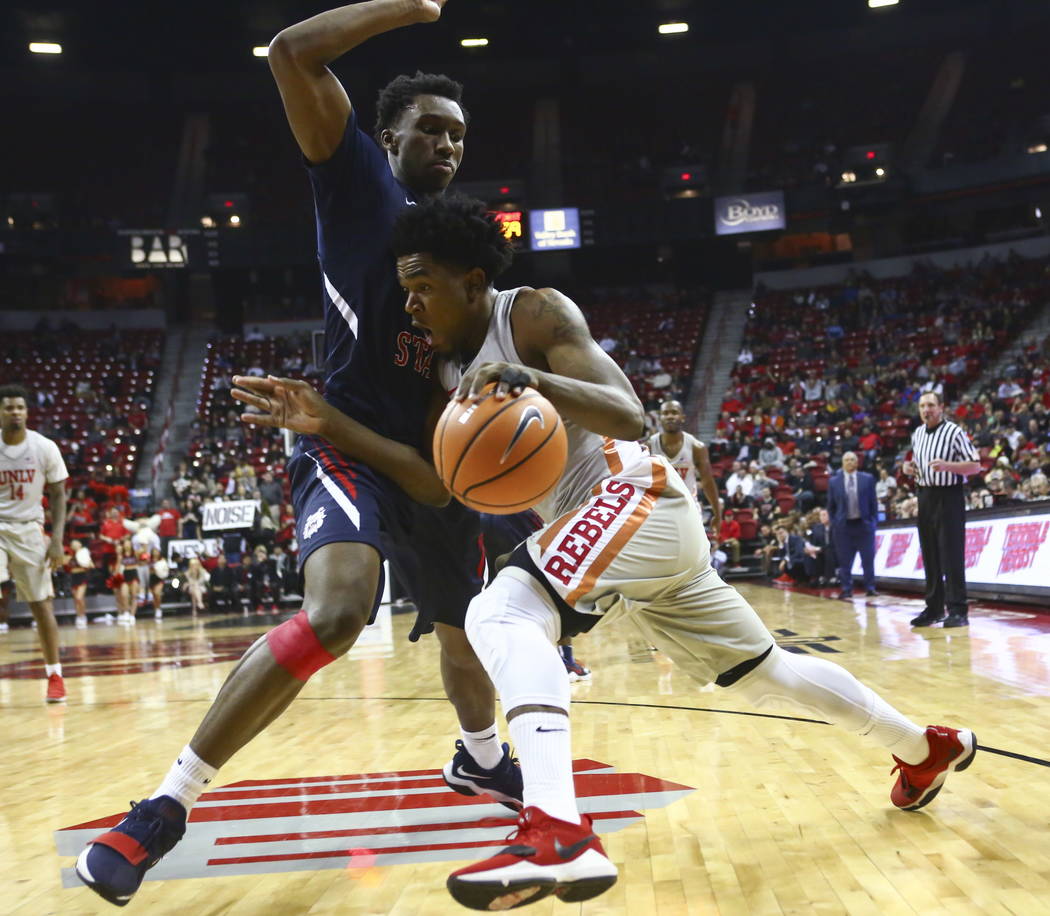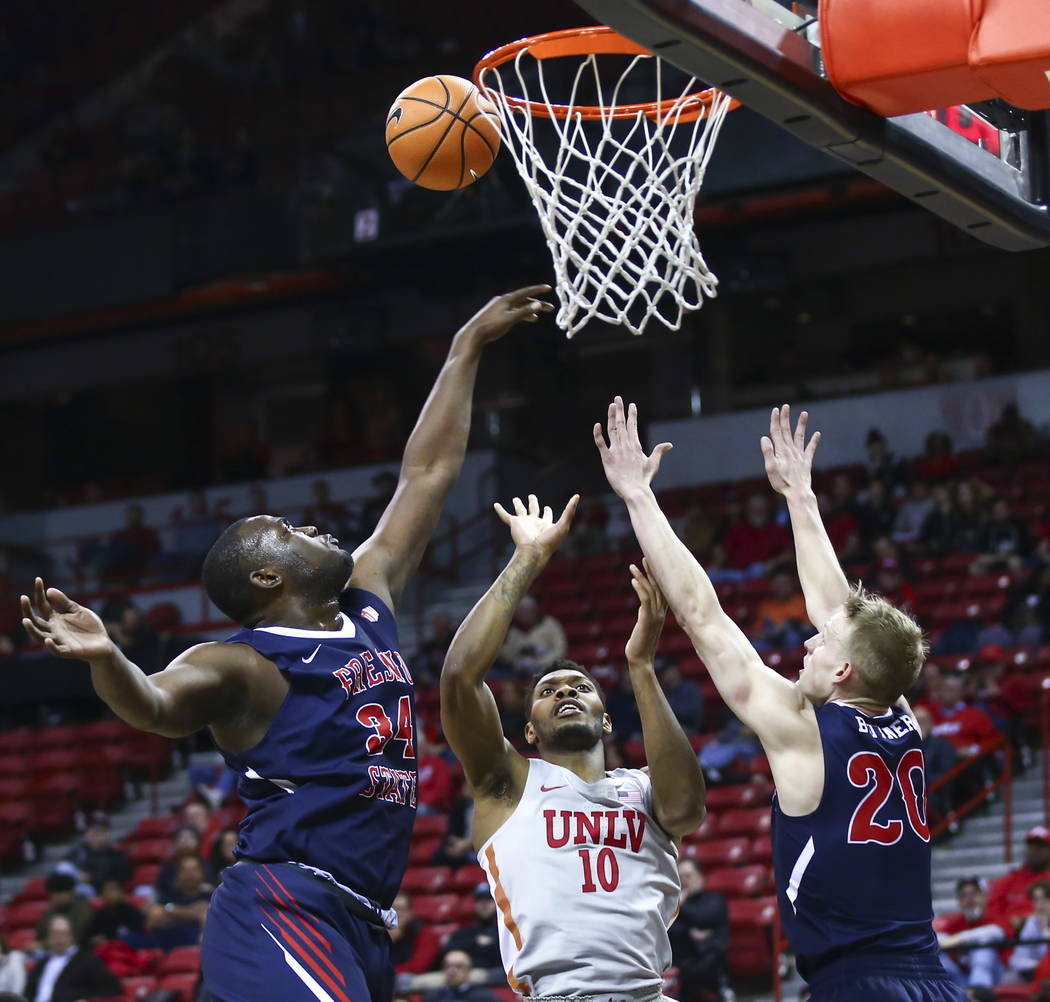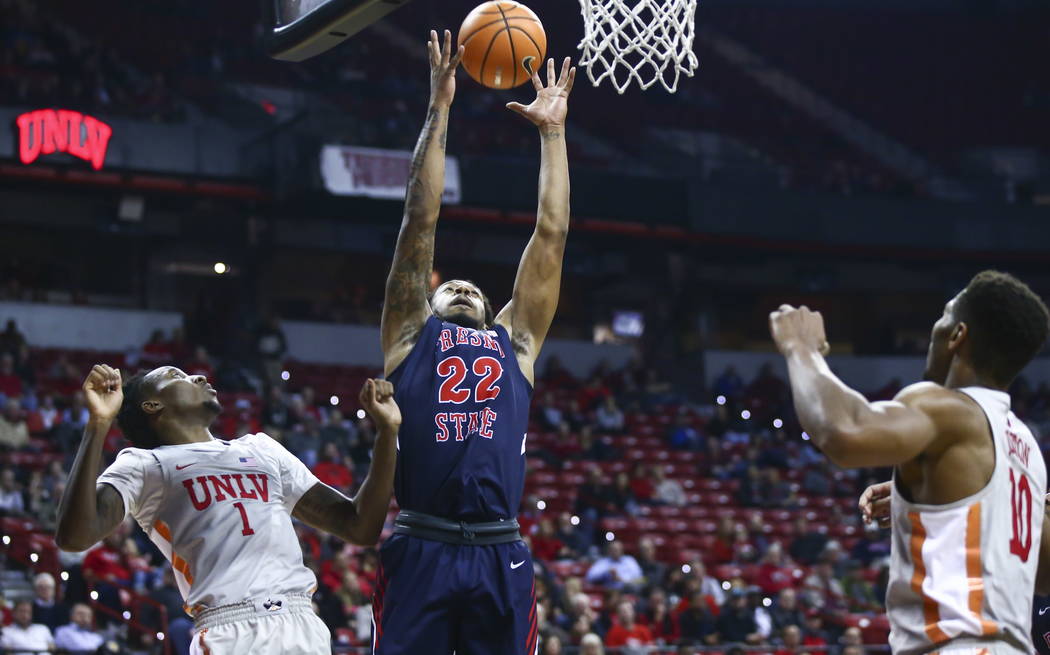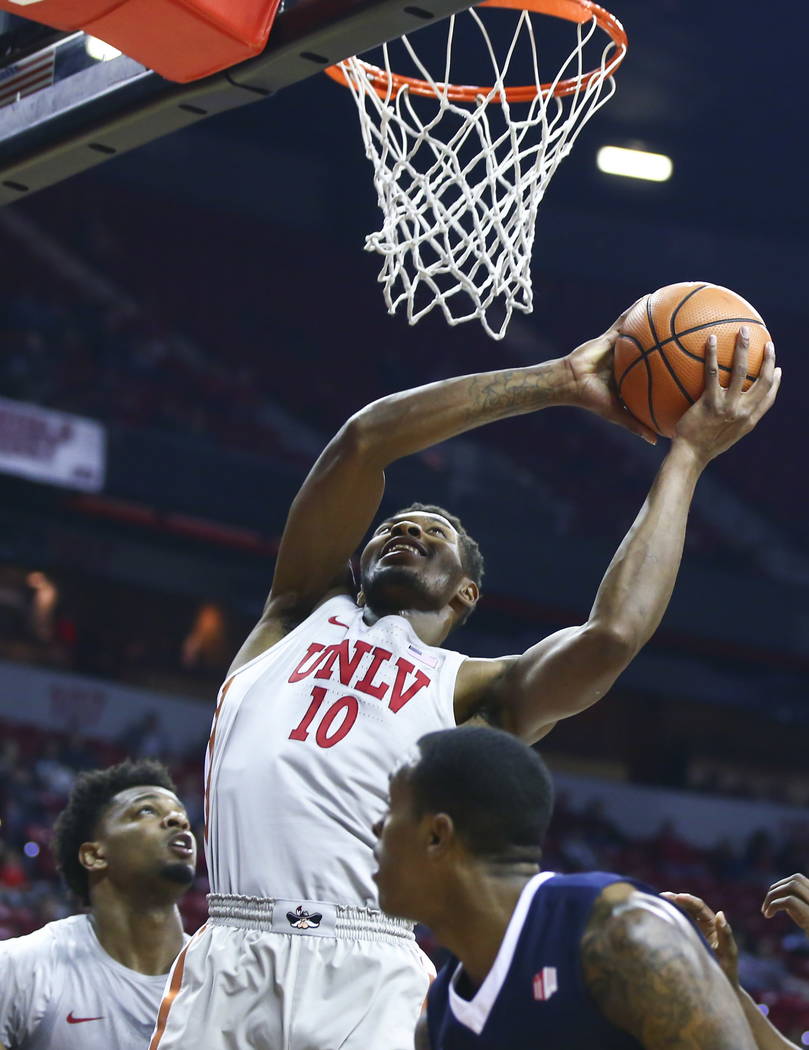 The big question coming out of Saturday's 38-point loss at San Diego State was whether that was an aberration or an indicator for UNLV's basketball team.
It was answered pretty quickly Wednesday night when the Rebels played as if they were still back in San Diego watching the Aztecs dominate from start to finish.
They played with more urgency against Fresno State in front of maybe 4,000 fans at the Thomas & Mack Center, but their execution was just as poor as it had been four days prior, falling 77-64 to the Bulldogs.
Combined with the 94-56 defeat to the Aztecs, the Rebels have lost the past two games by a total of 51 points.
"When you're going through a tough time like this, you've got to step back and get clear vision and not let the emotion of the loss take you to a deep place where you can't recover," UNLV coach Marvin Menzies said. "We know what we have. We have a good team. We've seen flashes of good play, and I want to be clear, Fresno State is a really good team. So is San Diego State. They played their best game of the season when they beat us.
"We ran up against two buzz saws, but there is no excuse for some of the things that are occurring, like the turnovers (17 against Fresno State)."
Time is running out in the regular season for UNLV (19-9, 8-7 Mountain West), which has three games remaining to make the top five in the conference and avoid the first-day play-in games of the league tournament. The Rebels are tied with Wyoming and San Diego State for fifth, and they will need to rediscover the level of play that led to five victories in six games before these back-to-back setbacks.
"I feel like they're playing a little harder and little smarter than us," UNLV forward Shakur Juiston said. "The turnovers definitely show that. It's not end of the world. We'll definitely get back to where we were."
Fresno State (20-8, 10-5), which beat UNLV for the sixth time in a row, is alone in third place. The Bulldogs usually play their best at this time of year, and they now are doing just that with having won five consecutive games.
UNLV never got its offense going, shooting a season-low 29.8 percent. That included going 2-of-16 (12.5 percent) from 3-point range.
Two Rebels, however, recorded double-doubles, with Brandon McCoy finishing with 12 points and 11 rebounds and Juiston going for 11 and 10. Jordan Johnson led UNLV with 13 points.
Deshon Taylor led Fresno State with 22 points, and Jaron Hopkins and Bryson Williams each scored 20. Terrell Carter II, who often saves his best games for UNLV, scored only two points.
The Bulldogs took control early in the first half, going in front by as much as 37-22 with 3:51 left. On one UNLV offensive sequence, McCoy missed a layup, Juiston's follow dunk clanged off the rim and Jovan Mooring air-balled a 3-point attempt.
Fresno State wound up taking a 43-30 lead into halftime, and built on it in the final 20 minutes, twice leading by as many as 22 points.
"We've just got to get better," McCoy said. "We've got to limit turnovers and want it more."
Contact Mark Anderson at manderson@reviewjournal.com. Follow @markanderson65 on Twitter.