Fresno State ousts Lady Rebels again in MW semifinals
Updated March 9, 2017 - 1:08 am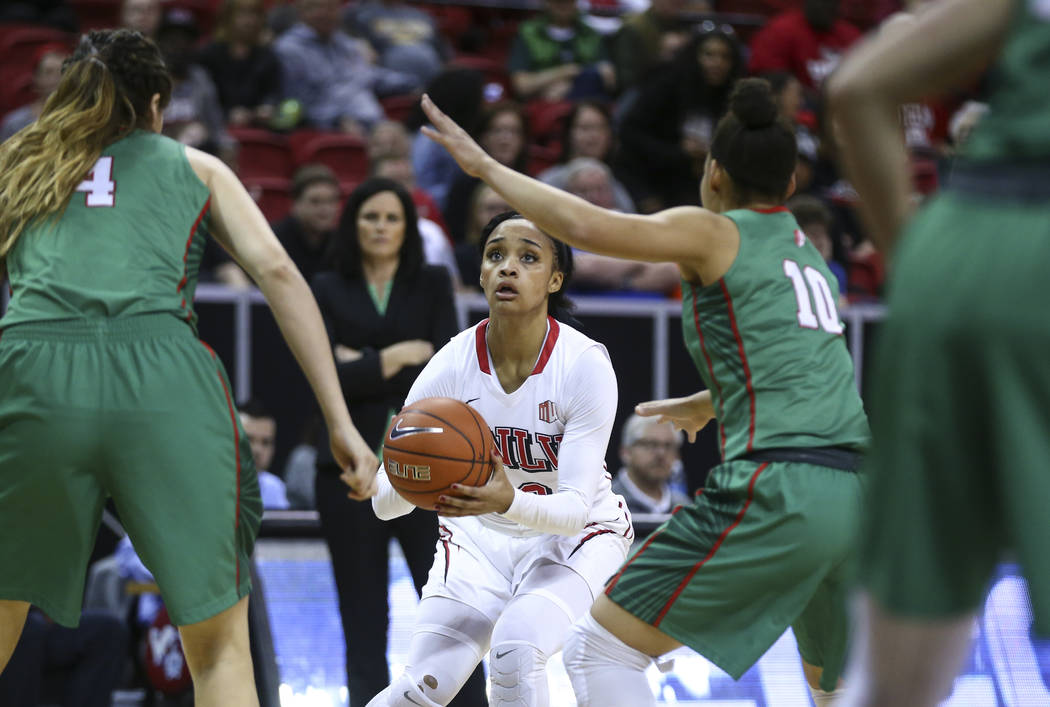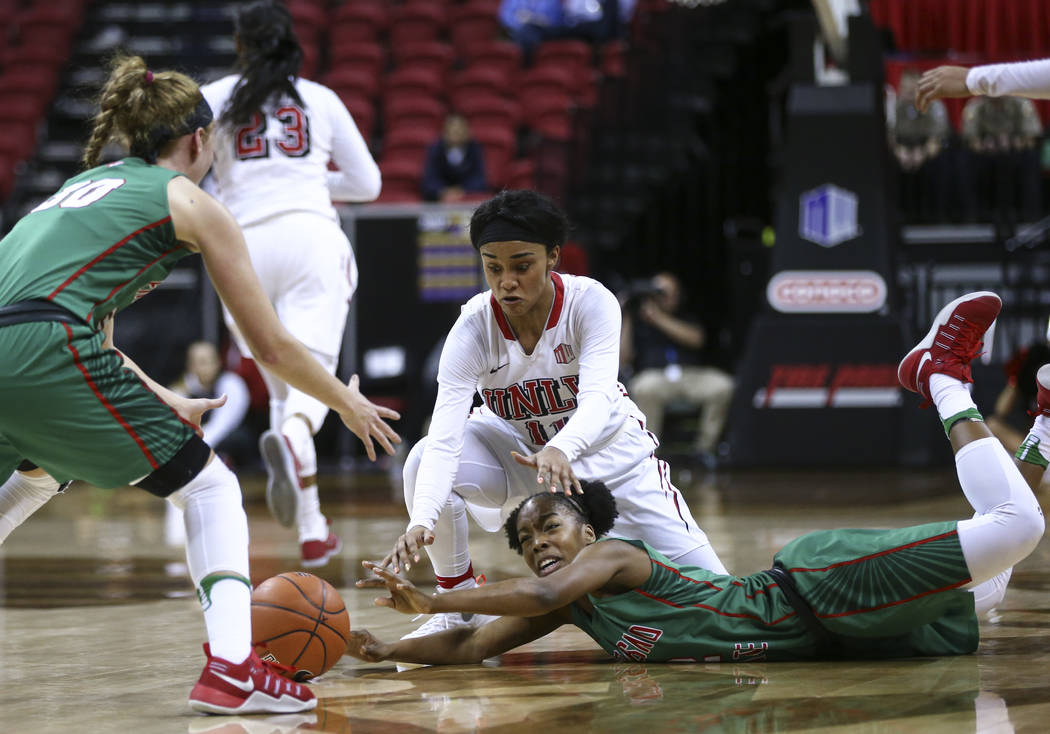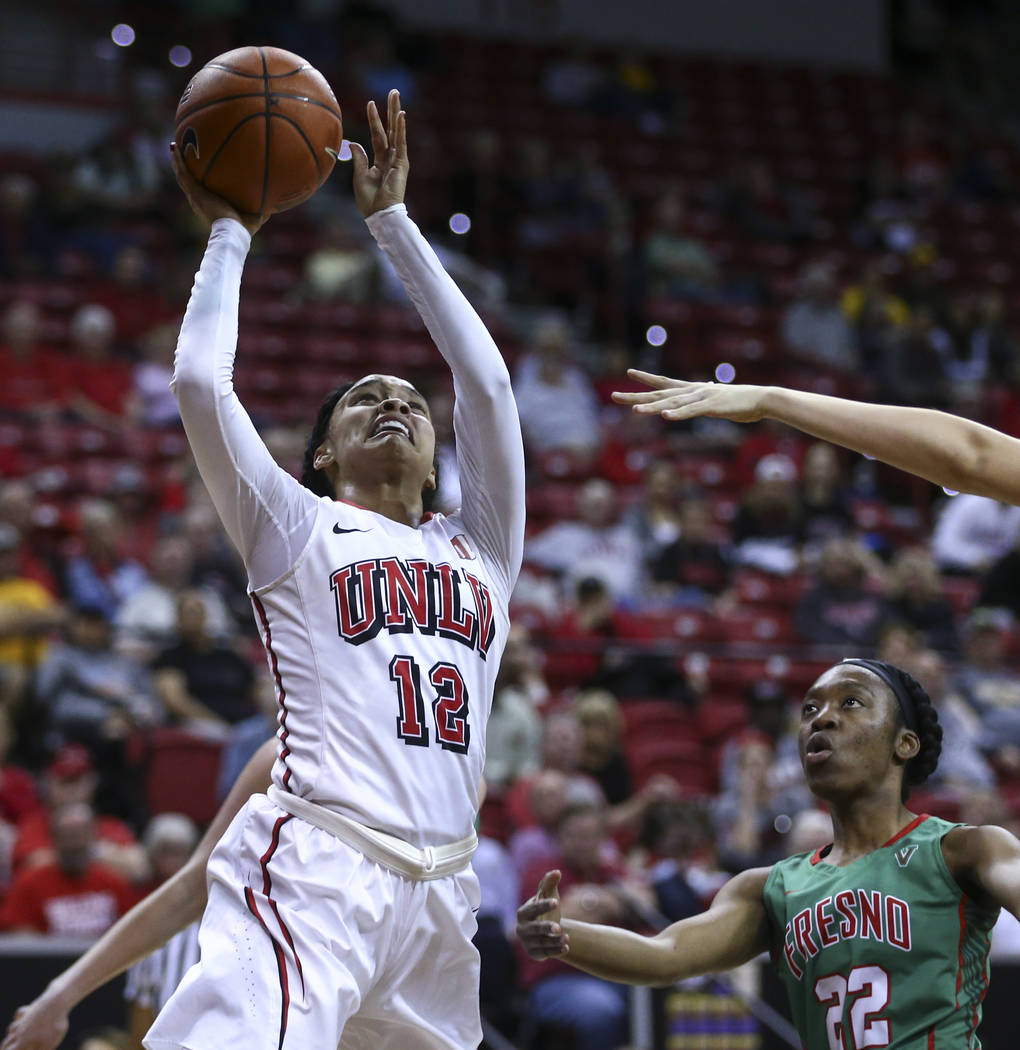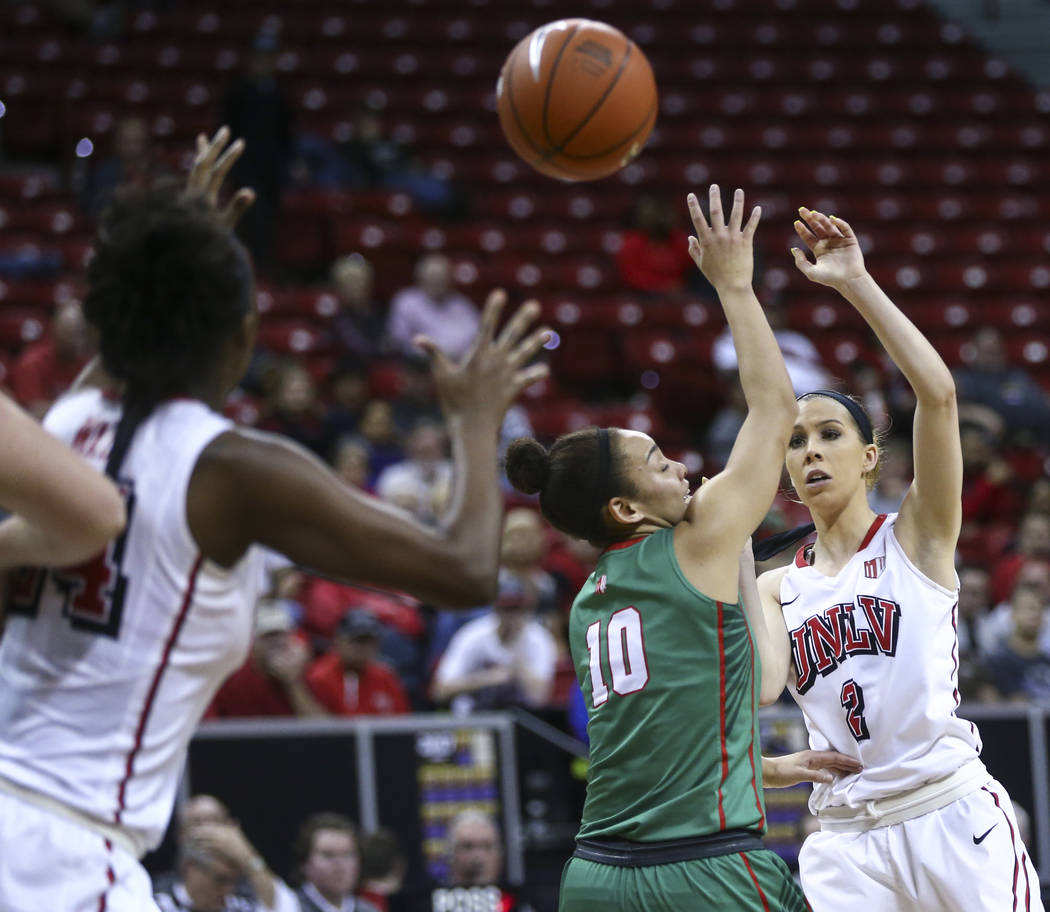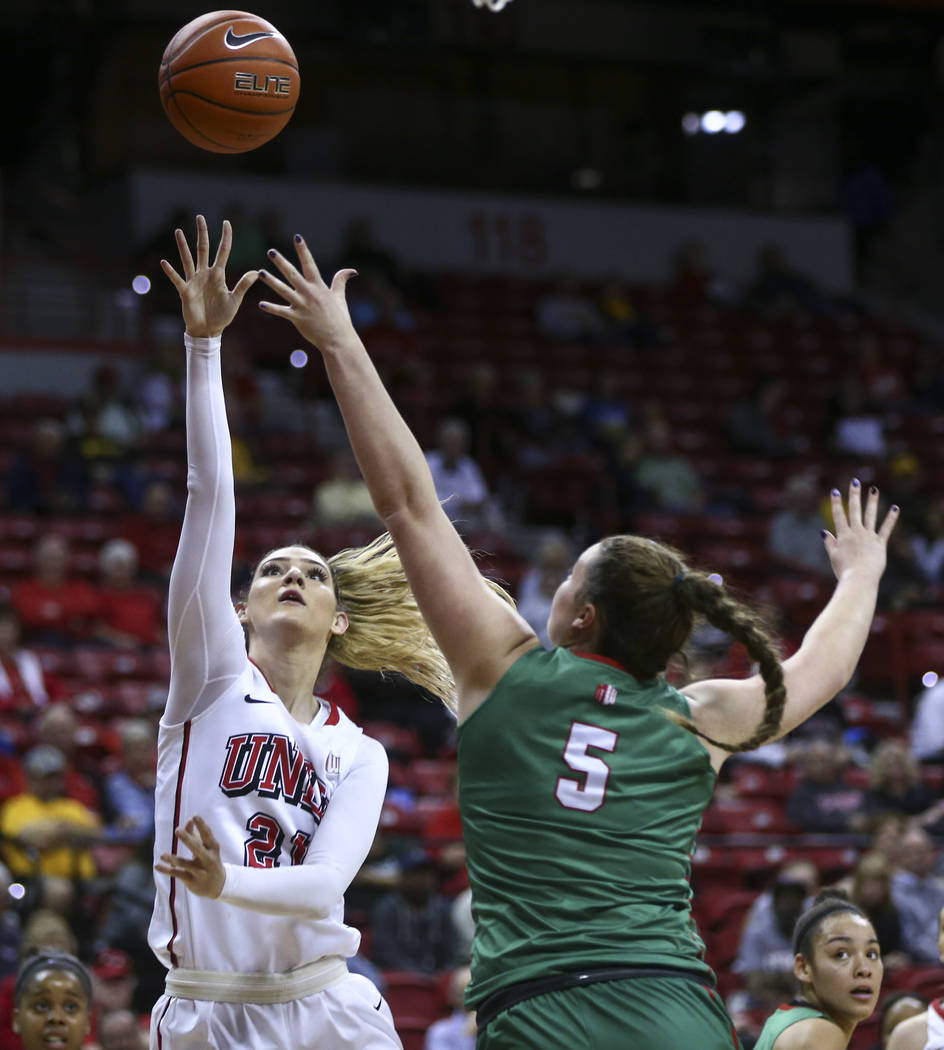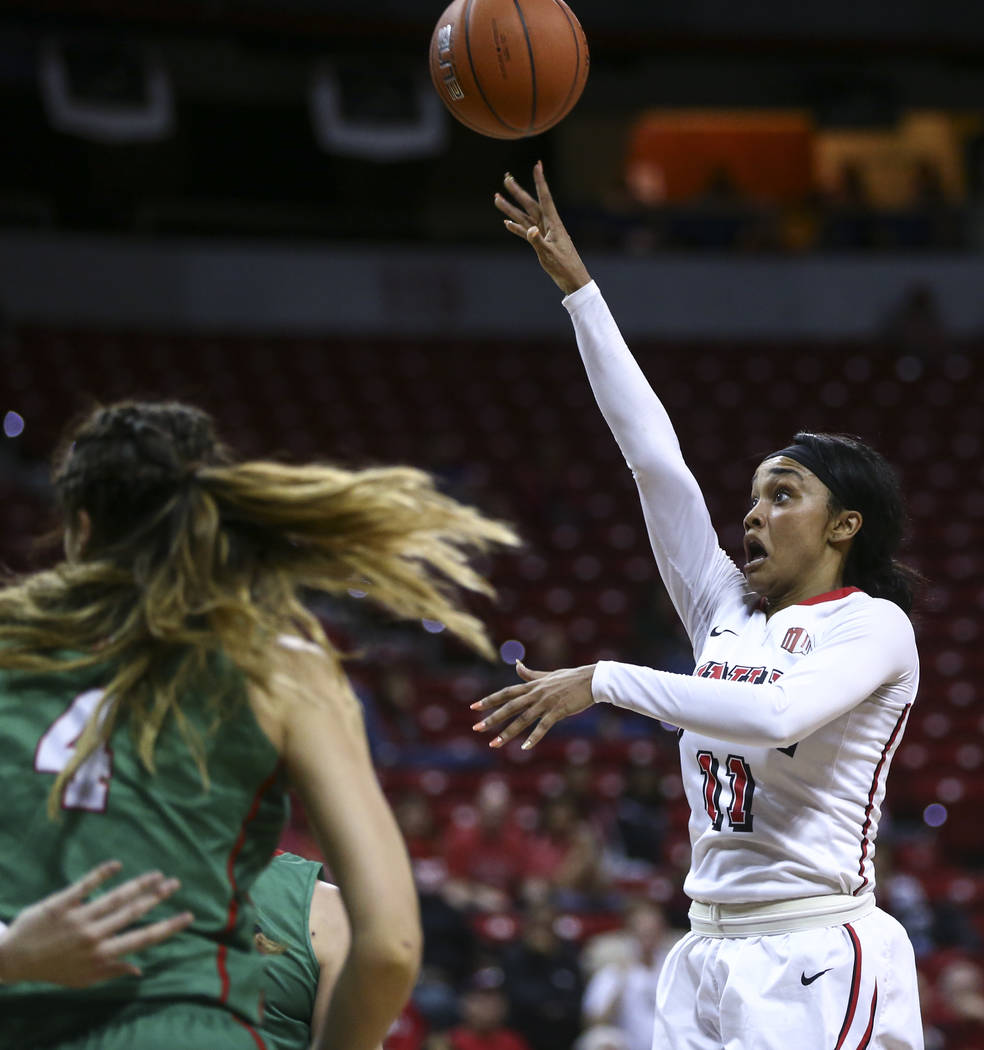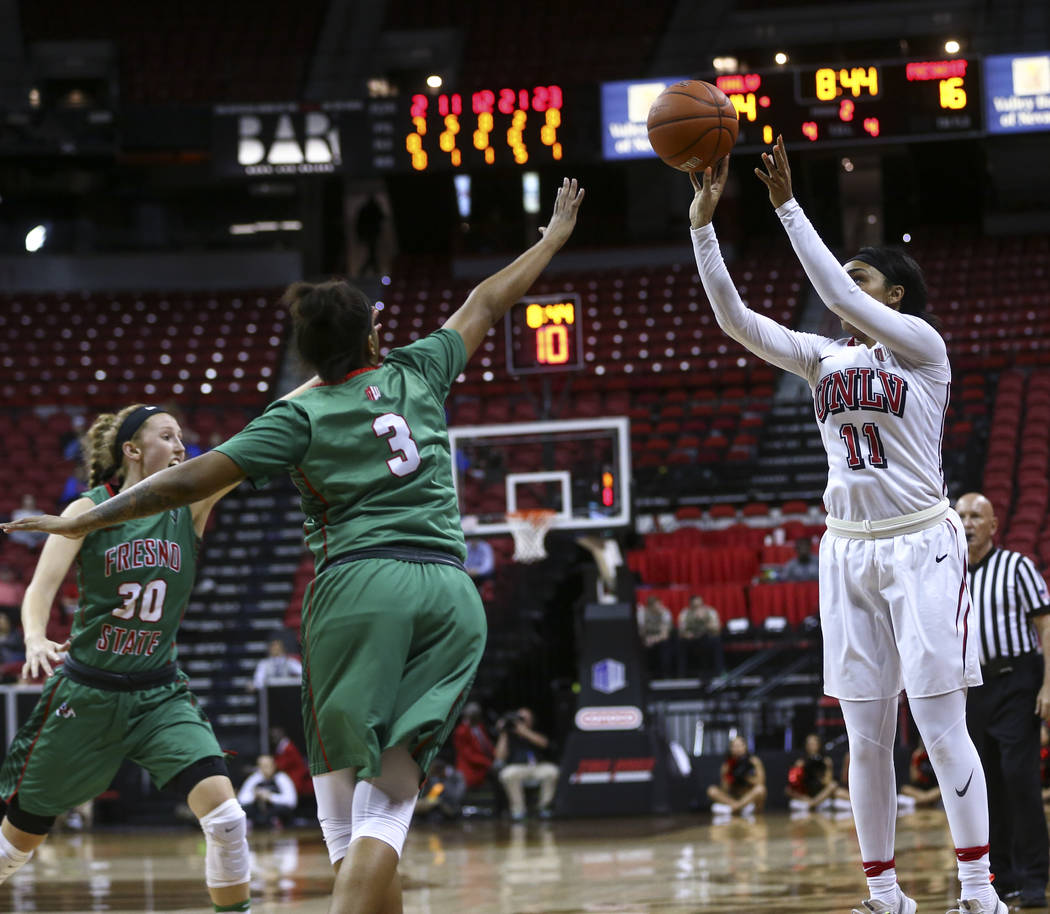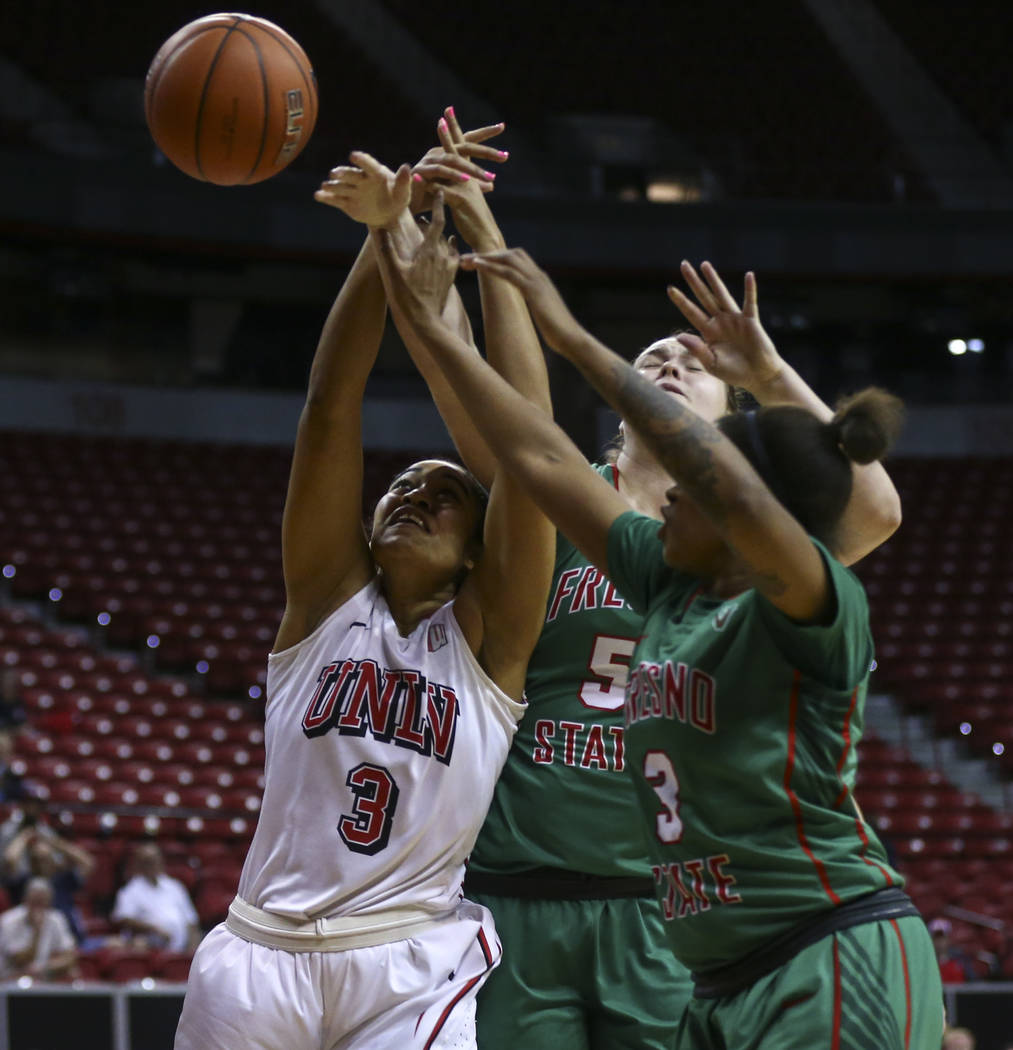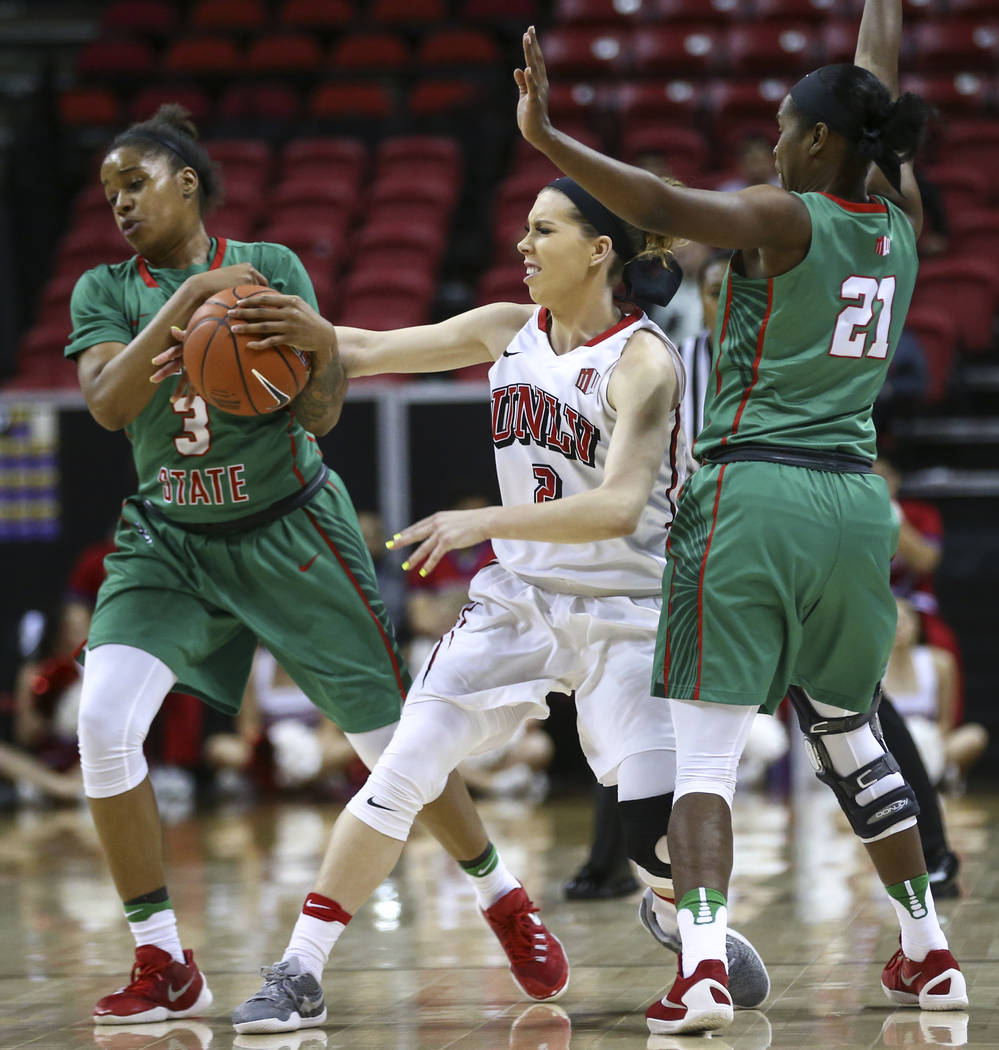 UNLV spent an entire season remembering the feeling when Fresno State eliminated it in the semifinals of last year's Mountain West women's basketball tournament.
That feeling was likely magnified when the Lady Rebels lost to the Bulldogs 53-51 again in the semifinals Wednesday night at the Thomas & Mack Center.
The seventh-seeded Bulldogs (18-14) have upset second-seeded Wyoming and third-seeded UNLV to reach the championship game. They will play No. 4 Boise State (24-7) at noon Friday for a berth into the NCAA Tournament.
After a layup by Bego Faz Davalos and a free throw by Kristina Cavey gave Fresno State the 53-51 lead, the Lady Rebels (22-10) had one attempt to tie the score with less than 10 seconds left.
After a timeout, they tried to go inside to Dakota Gonzalez, but Faz Davalos blocked her attempt at a game-tying shot.
"I thought Fresno did a really good job," UNLV coach Kathy Olivier said. "They have great length in that zone, and it gave us a little trouble. We never really got into the flow offensively."
Much of that length comes from Faz Davalos, the conference's Defensive Player of the Year. She scored 11 of her 13 points in the second half and finished with 10 rebounds. Cavey also scored 13.
"I thought we did a great job on No. 4 (Faz Davalos) in the first half, and then she just got hot in that second half," Olivier said. "They're smart. They went to her in the second half. We didn't really have an answer."
The Lady Rebels struggled offensively, especially near the end of the game. They didn't score in the final 5:38, and the Bulldogs outscored them 6-0 in the final 4:21.
Dakota Gonzalez, UNLV's leading scorer, finished with just eight points on 2-of-14 shooting, and the team shot 32.1 percent (18 of 56).
Brooke Johnson led the Lady Rebels with 16 points, and Dylan Gonzalez scored 14.
It was a much different outcome for the Lady Rebels, who defeated Fresno State 54-38 on Friday at Cox Pavilion.
"I think tournament time is a different time, so it's kind of like everybody comes and plays at a completely different level," Dylan Gonzalez said. "When you come into any game, you really have to act like you haven't played that team before just because it's a completely different mindset. Everybody is coming to try to take things to a another level, and that's exactly what Fresno did."
UNLV now must wait to see if its season will continue with a postseason berth.
"Our mindset was postseason, postseason, and it was really thinking about the NCAA," Olivier said. "We'd be more than happy to go to the NIT and be very proud to represent the Mountain West in the NIT."
The top seed in the conference that doesn't advance to the NCAA Tournament gets an automatic bid to the National Invitation Tournament. Colorado State and Wyoming finished ahead of the Lady Rebels in the regular season.
"With 22 wins and the schedule that we played, I would think that the NIT would be more than happy to have us represent," Olivier said.
In the first semifinal, Boise State knocked off regular-season champion Colorado State 65-61. Riley Lupfer led the Broncos with 17 points.
Contact Betsy Helfand at bhelfand@reviewjournal.com. Follow @BetsyHelfand on Twitter.
If you go
Who: Boise State vs. Fresno State
What: Mountain West women's tournament championship game
Where: Thomas & Mack Center
When: Noon Friday
Tickets: UNLVtickets.com