Here's how you can watch UNLV basketball vs UCLA tonight
November 23, 2015 - 12:15 pm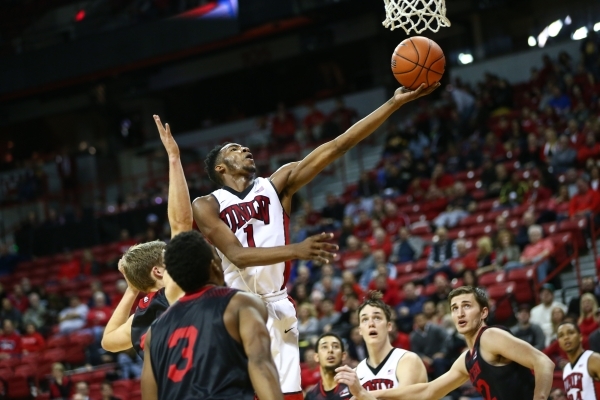 The UNLV Rebels (3-0) are back on the court tonight in the Maui Jim Maui Invitational Championship Round where they will face the UCLA Bruins (2-1).
Here's everything you need to know to watch the game.
Place: Lahaina, Maui
Time: 8:30 p.m. PST
TV: ESPN 2 (DirecTV 209, Cox 31, Dish 143, CenturyLink 28)
Radio: KWWN 1100AM/100.9 FM
Check our GameDay page for full coverage of the UNLV-UCLA game.