Hot-shooting Boise State quiets Rebels with 2nd-half surge
Updated January 11, 2023 - 11:45 pm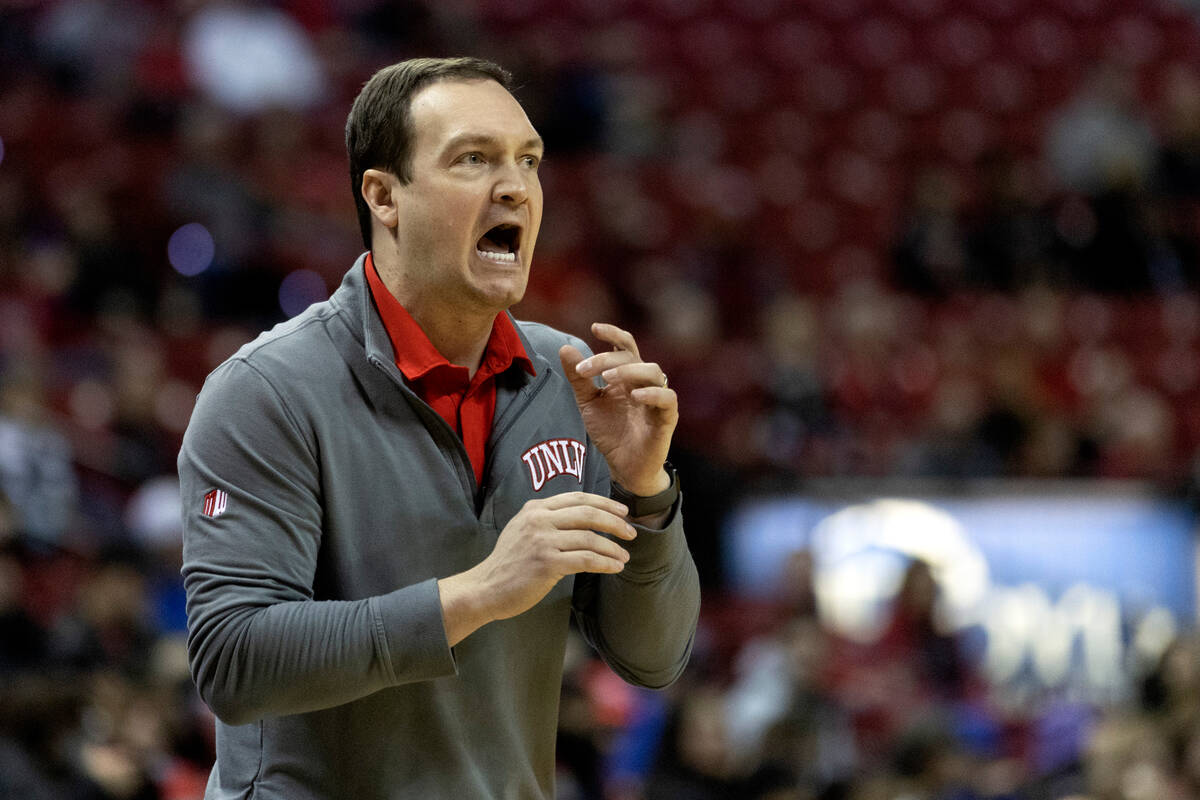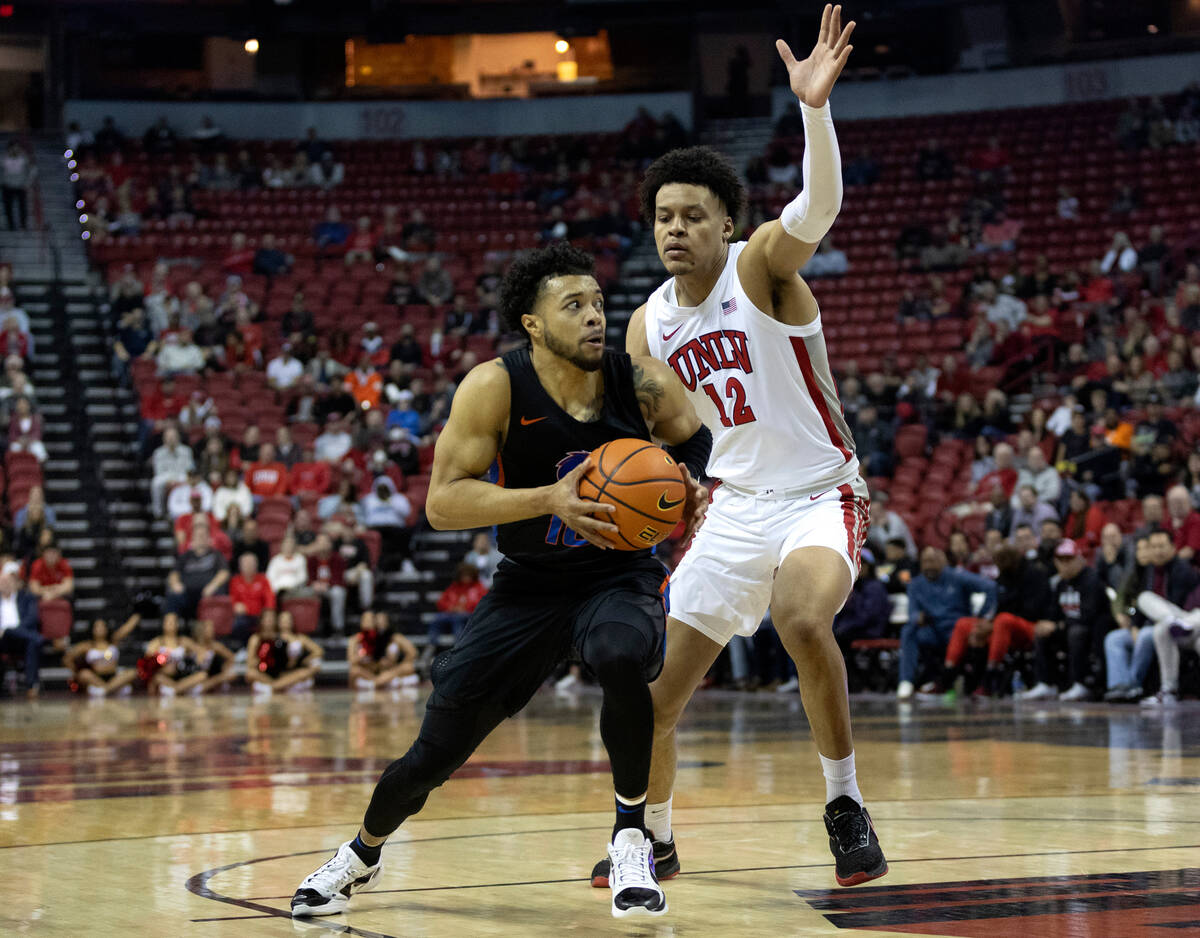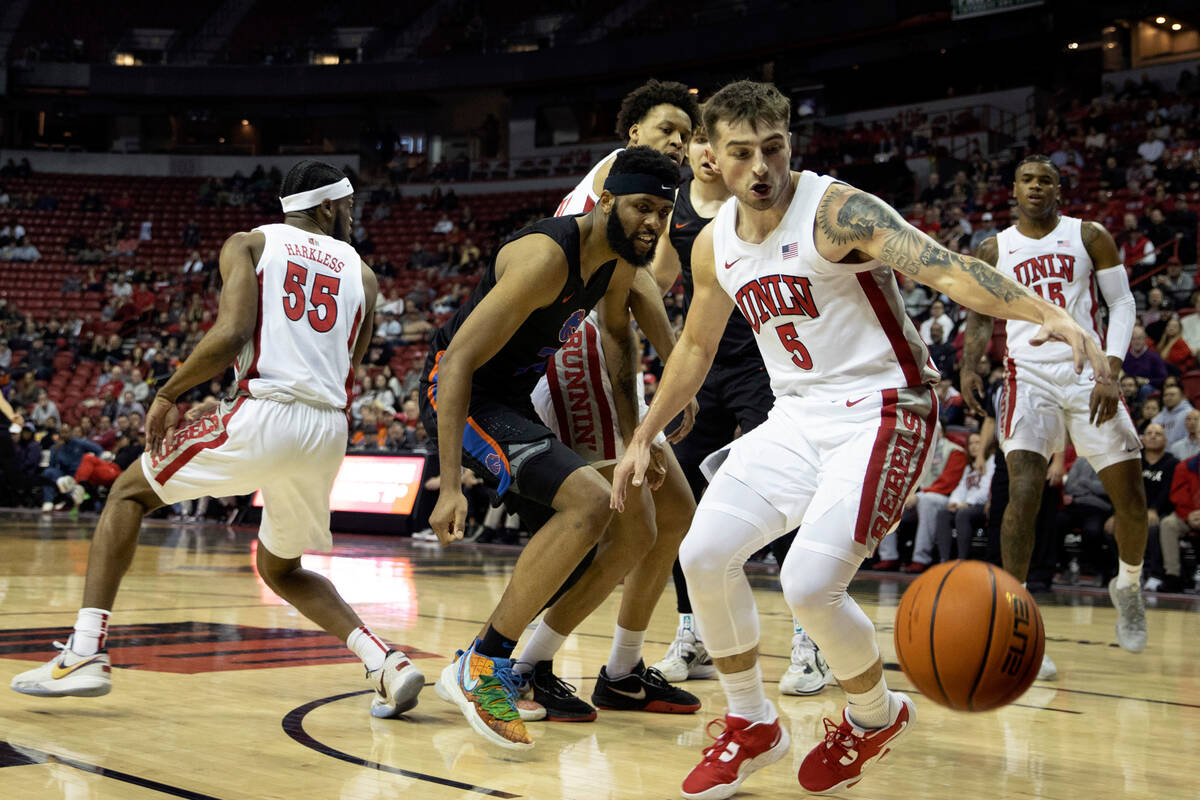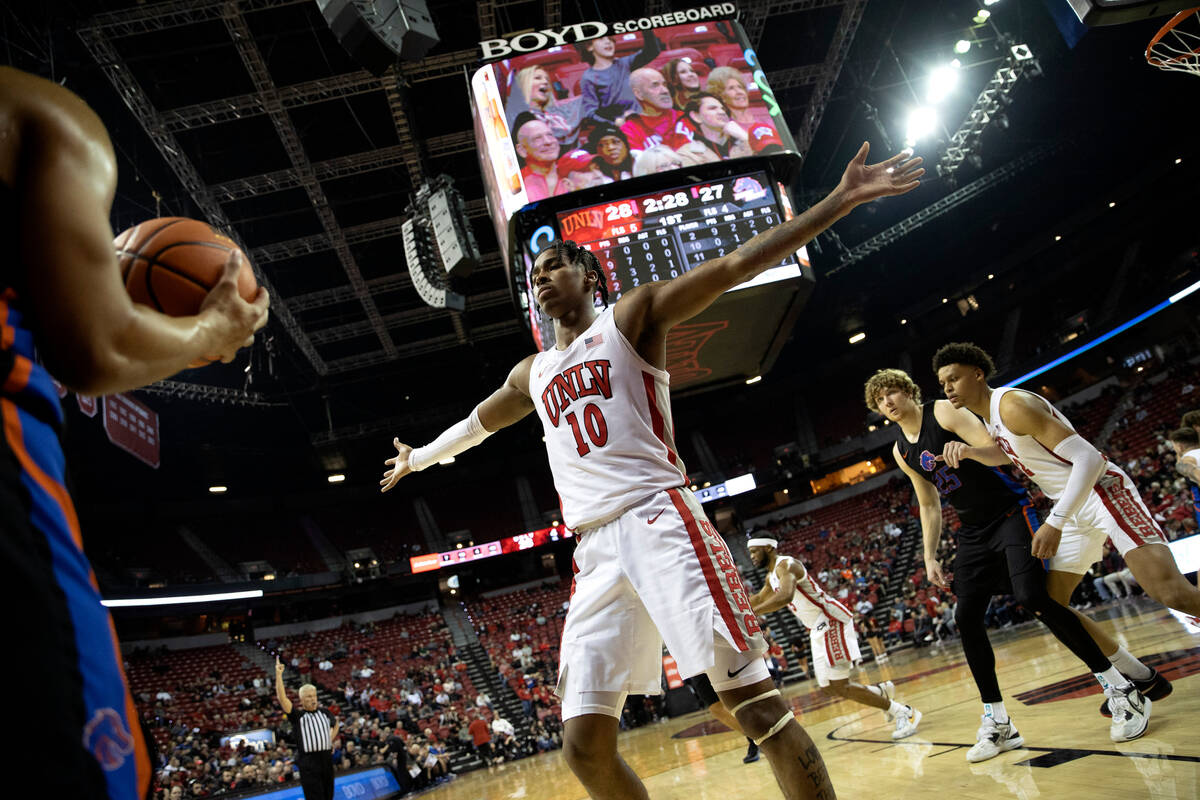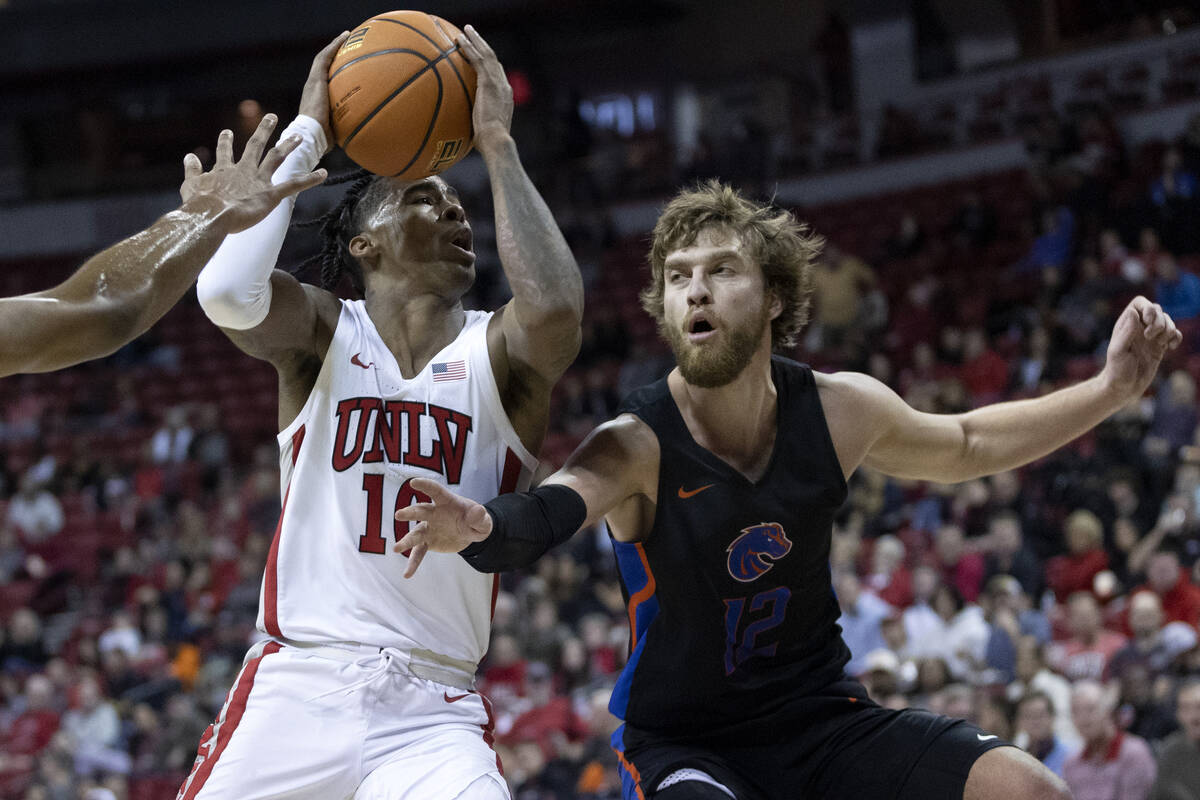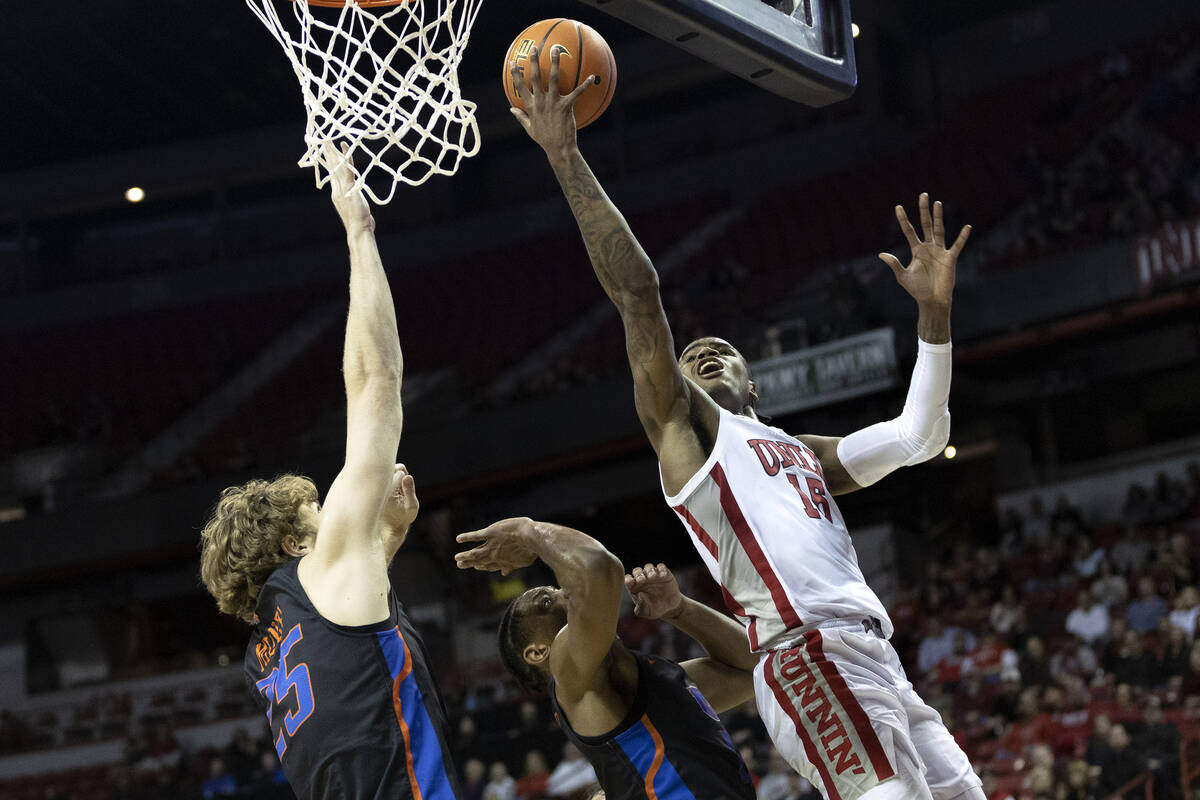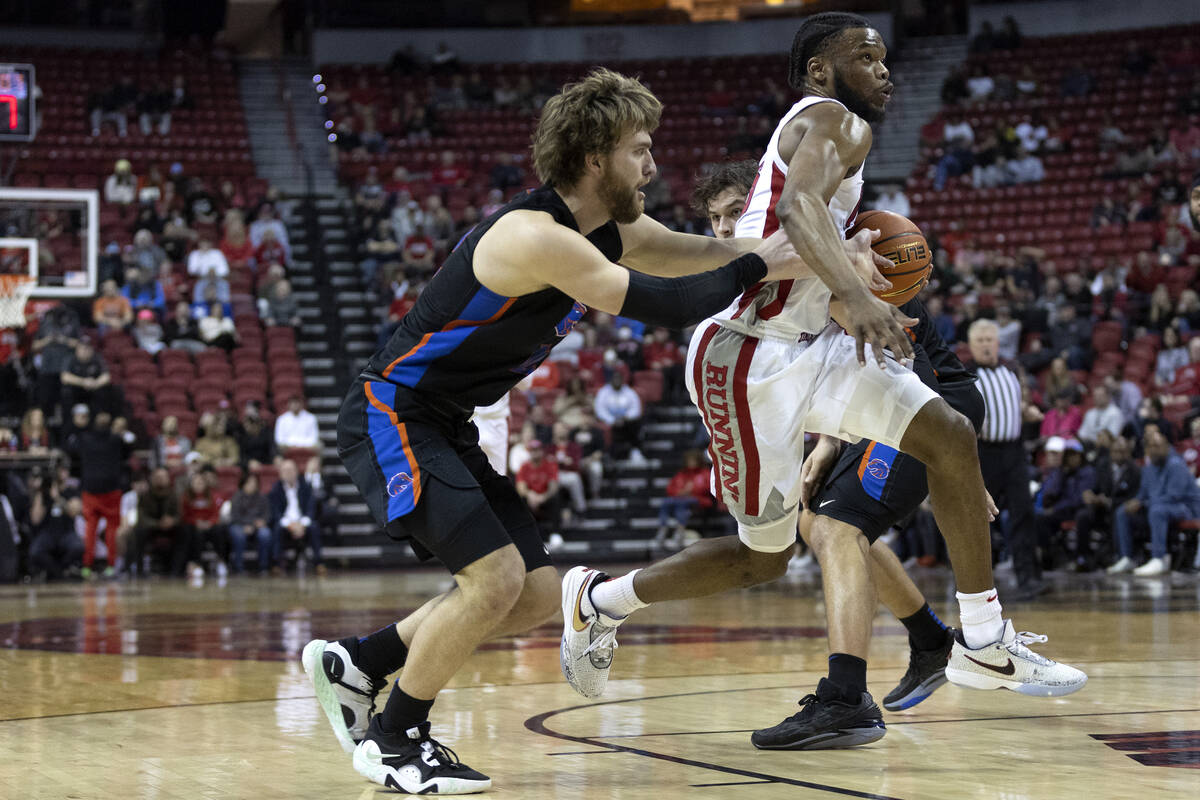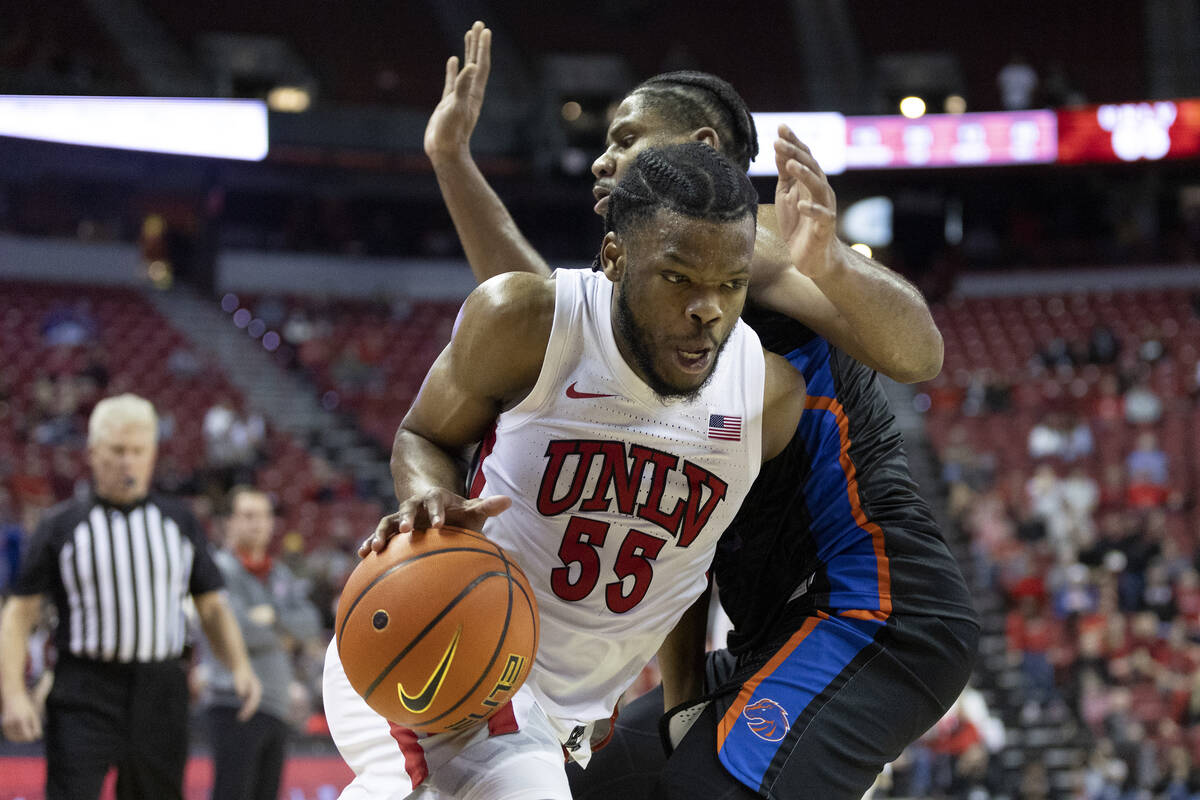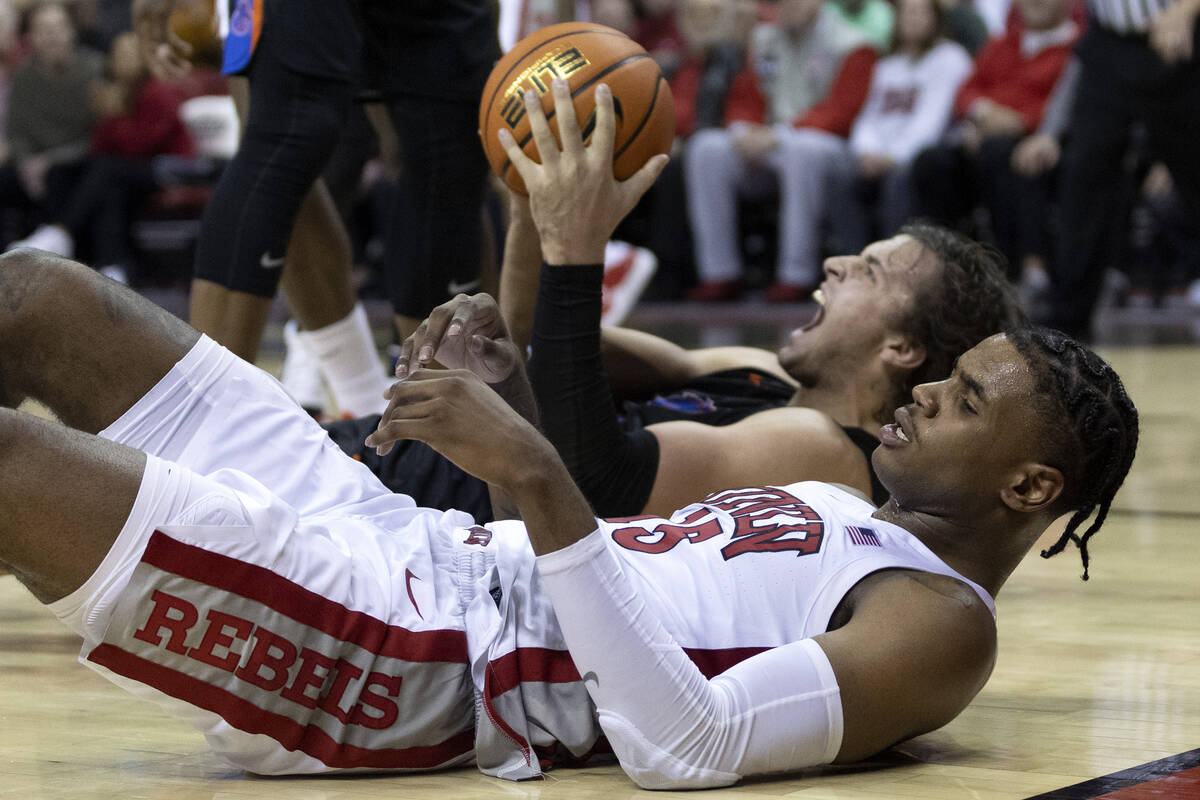 UNLV coach Kevin Kruger's postgame news conferences are usually amiable.
He's normally generous and thoughtful with his words, in victory and defeat, willing to explain outcomes or decisions and take responsibility when performances don't live up to his expectations.
His opening statement Wednesday, following UNLV's 84-66 loss to Boise State, lasted about seven seconds.
"Not really the night we were looking for," he said. "That's about all I've got to say about that one."
Boise State made 14 3-pointers to sink UNLV at the Thomas & Mack Center. UNLV sophomore Keshon Gilbert had 14 points, senior Justin Webster scored 13, and fifth-year guard EJ Harkless scored 12 for the Rebels (12-4, 1-3 Mountain West), but it wasn't nearly enough.
Boise State (13-4, 3-1) had five players score in double figures, including 17-point performances from sophomore Tyson Degenhart and junior Chibuzo Agbo.
Wednesday marked UNLV's sixth consecutive loss to Boise State, including conference tournament games. The Rebels haven't beaten the Broncos since Feb. 26, 2020.
"It's a long conference season," Webster said. "We've got to get ready for practice tomorrow, get ready for another big game Saturday. We've just got to stack these days."
Boise State came out firing, as fifth-year guard Max Rice and Degenhart, the reigning Mountain West freshman of the year, combined to make three of the Broncos' first four 3-point attempts to take an early 12-4 lead.
UNLV wasn't helped by an early injury to Harkless, who hit the ground hard after a layup on the Rebels' first possession. He was able to walk off the floor under his own power and eventually returned to the game.
Replacing Harkless early, fifth-year guard Jordan McCabe had another strong outing. He hit a deep 3-pointer at the end of the shot clock with 15:31 remaining in the first half — UNLV's only made 3 of the first 20 minutes — then added a layup and a pair of mid-range jumpers to lead the Rebels with nine points entering halftime.
Wednesday continued a string of good performances for McCabe. He's scored at least seven points in three of his past four outings and set a new UNLV personal best by grabbing seven rebounds to help UNLV take a 33-31 lead into the break.
"It doesn't matter if I'm playing 1o or 20 or 25 (minutes)," McCabe said. "Can I have a positive impact on a game, one way or another?"
It was the UNLV's first halftime lead since Dec. 17, when it was up nine points against San Francisco, though the Rebels also lost that game to the Dons 75-73.
However, UNLV didn't come out of the locker room sharp. Agbo nearly completed consecutive four-point plays from the left corner, but he missed the second free-throw attempt. Still, his scoring propelled the Broncos to a 14-3 run through the first three minutes of the second half.
"We can't allow those big-time runs," Webster said. "We've got to go out and punch them in the mouth in those first four or five minutes, and in the second half, too. It's something we've got to lock in and get better at."
The Rebels didn't get the stops they needed for a large part of the second half, even as their scoring picked up. Degenhart combined well with fifth-year center Lukas Milner for easy layups in advantage situations, and found shooters when the Rebels brought their baseline double-team defense.
Boise State shot 53.8 percent on 3-pointers for the game and outscored UNLV by 20 points in the second half.
"We've always played hard. That's never been the issue," Kruger said. "We've just got to tie the mental approach and the scouting approach with playing hard."
Contact reporter Andy Yamashita at ayamashita@reviewjournal.com. Follow @ANYamashita on Twitter.