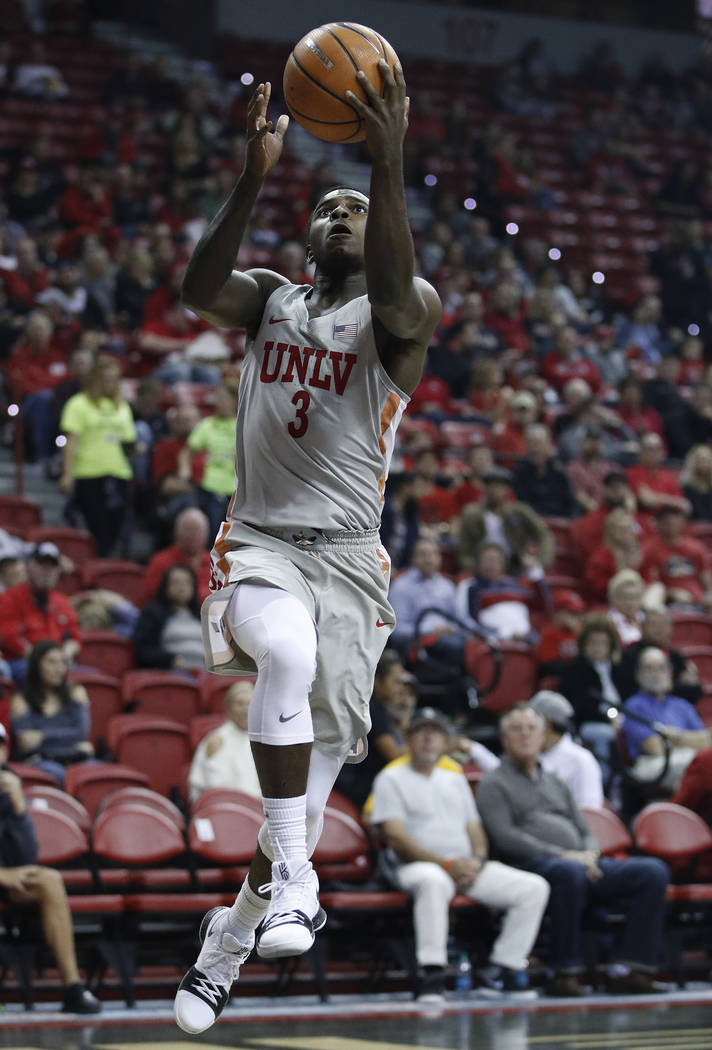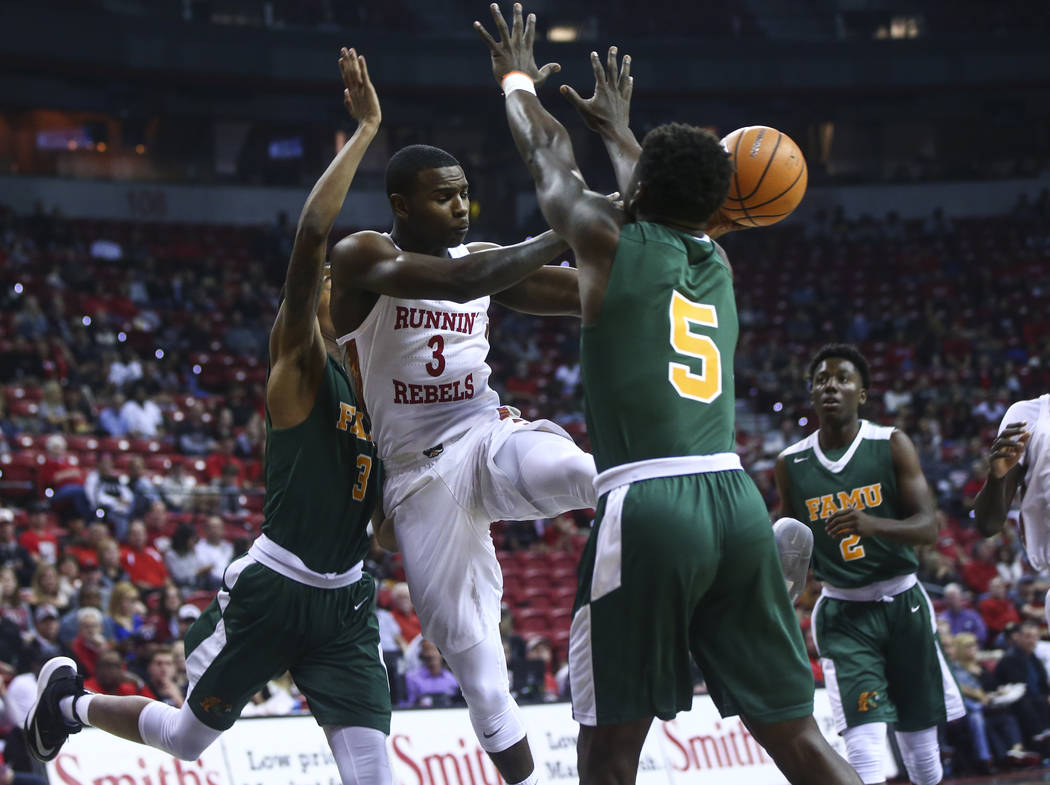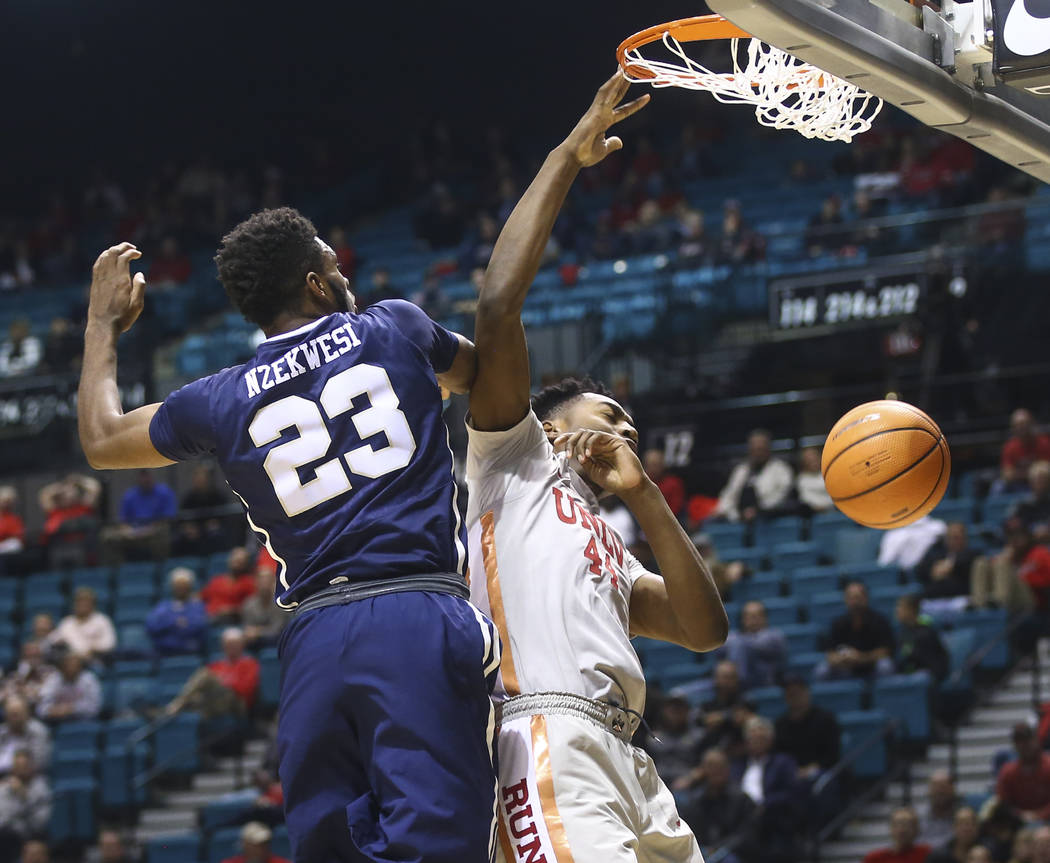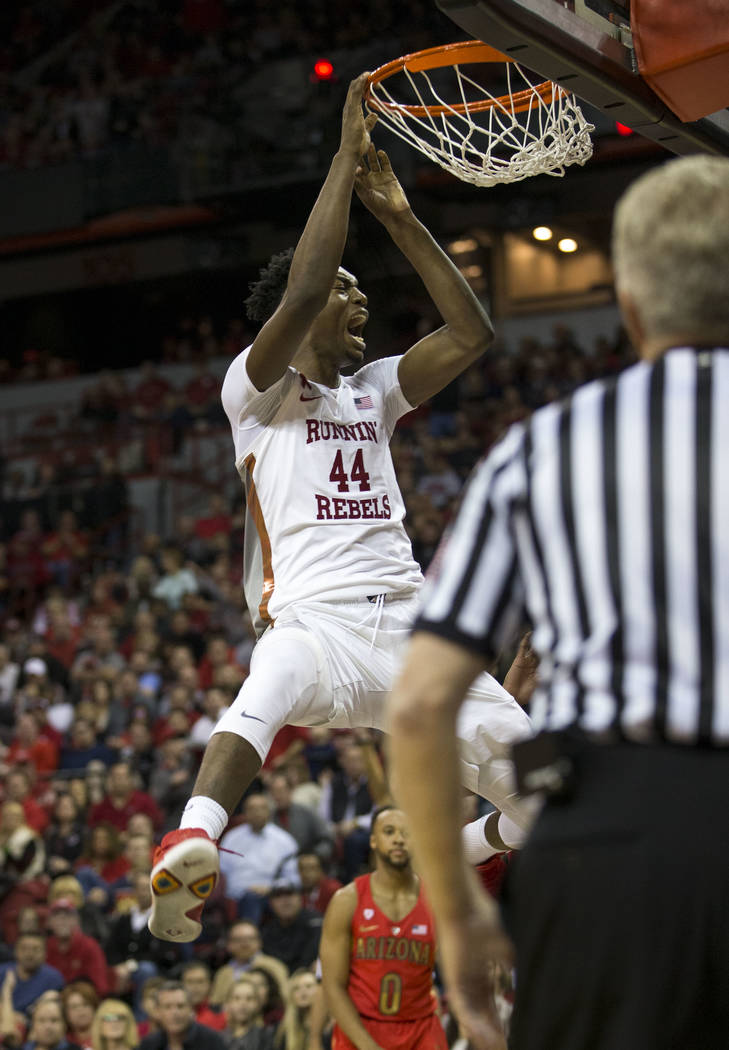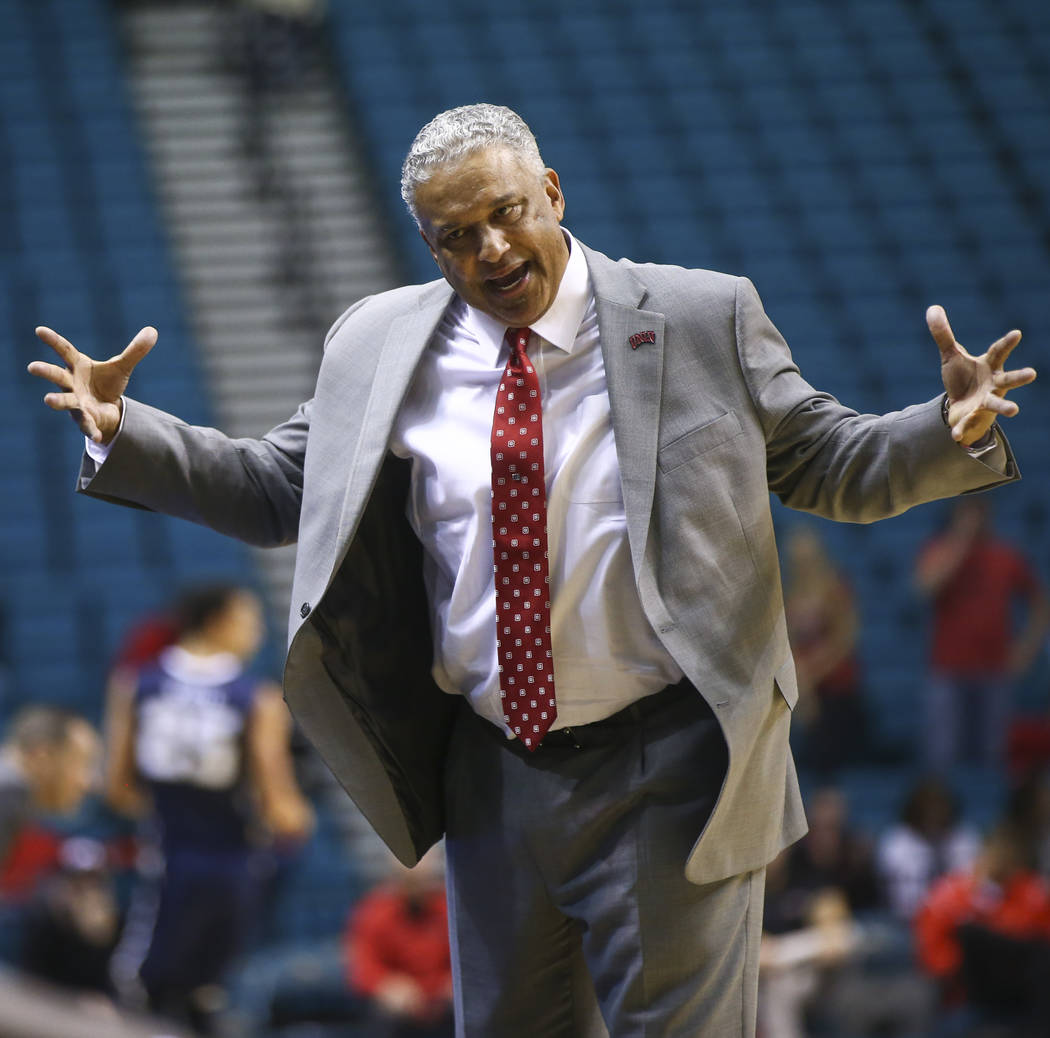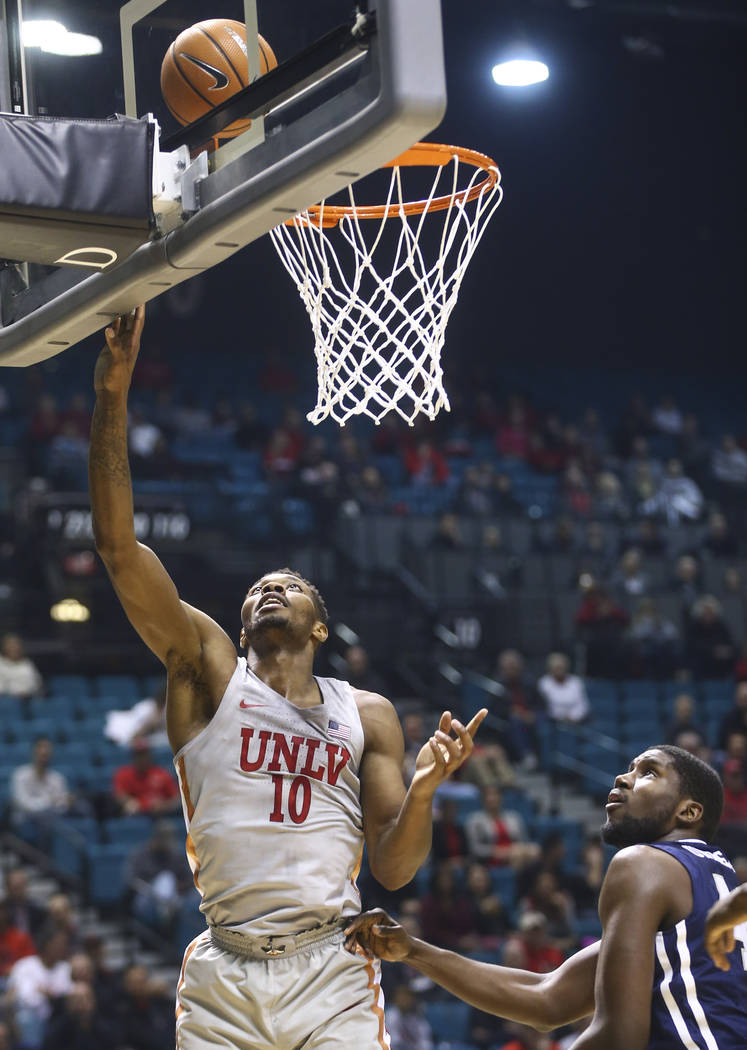 UNLV was absent from preseason NCAA Tournament projections, and for good reason.
But now that the Rebels have played well enough to move up to No. 80 in the Kenpom rankings and drew interest from ESPN's Joe Lunardi as a tournament contender, one major obstacle stands in their way — their schedule.
When coach Marvin Menzies put the vast majority of it together, he didn't have the talented roster that he has since assembled. There was no Brandon McCoy, Shakur Juiston or Amauri Hardy, but once UNLV signed those players in April, Menzies upgraded the schedule and added Illinois.

The Rebels (7-2) are 7-point favorites when they play the Fighting Illini (7-3) at 9 p.m. Saturday at the MGM Grand Garden Arena. ESPN2 will televise the game.
Menzies said he's not sure the schedule would have been much different had he known he would get such talented players. The Rebels needed to pump life back into their program after going 11-21 last season.
"Nonconference is about preparing your team for conference, getting as many good wins as you can and not having any bad losses," Menzies said. "You just can't control what other teams are going to do after you play them. Who knows how Northern Iowa is going to shake out? Who knows how Arizona is going to shake out? Illinois? Utah?
"If you look at those games alone and you go, 'If they all end up really well, then we scheduled exactly like we wanted to.' I do think bringing in significant competition is good generally speaking, but you've got to have the team to do it. Scheduling is a tricky dynamic, and it's very complex, so I would say a lot of thought has gone into it. There might've been an additional game on the schedule, but I'm not sure."
Illinois, which is No. 98 in Kenpom, is the final chance for UNLV to register a victory in the nonconference schedule against a notable team. After this game, the Rebels play at Pacific (No. 224) and at home against Mississippi Valley State (last at No. 351) and Northern Colorado (No. 207).
Once the Rebels get to Mountain West play beginning Dec. 30 against Boise State, they will find more competition. UNR (No. 33), San Diego State (No. 59), Boise State (No. 61) and Fresno State (No. 70) are ranked ahead of the Rebels.
Their NCAA hopes still come down to three games in three days in March at the conference tournament. Lunardi placed only UNR in the tournament in his latest forecast, and though he recently had the Rebels as one of the next eight teams out, they no longer are listed.
If UNLV continues to improve, the Rebels could put themselves in position to win the conference tournament. Or, at the least, make the National Invitation Tournament for the first time in nine years.
Not that Rebels fans have a burning desire to watch their team reach the NIT, but considering what UNLV went through last season, that could be the next logical step. Long term, though, fans demand a return to the NCAA Tournament and the kind of schedules that can get the Rebels there.
More opponents like Illinois and fewer like Mississippi Valley State.
"I think mentally you probably get focused more for those type of games obviously because you want to take advantage of those opportunities when you have a chance to play a Power Five team," UNLV guard Jovan Mooring said. "So I think we're up for the challenge."
More Rebels: Follow all of our UNLV coverage online at reviewjournal.com/Rebels and @RJRebels on Twitter.
Contact Mark Anderson at manderson@reviewjournal.com. Follow @markanderson65 on Twitter.