In dealing with Chris Beard's contract, Nevada regents still haunted by Massimino deal
March 31, 2016 - 10:57 pm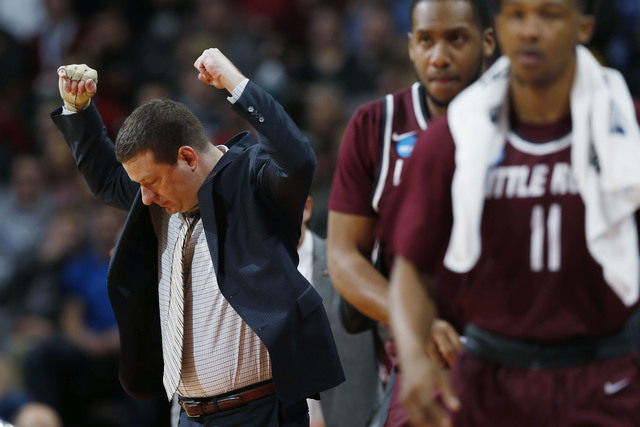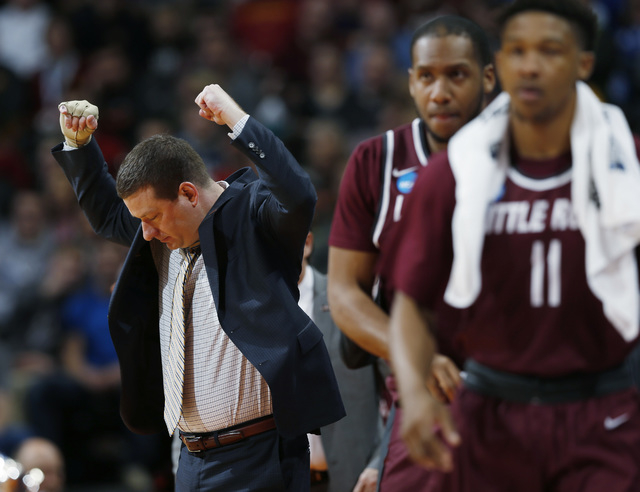 As the process plays out slowly regarding getting approval on new UNLV basketball coach Chris Beard's contract, hanging in the background is the memory of 1994.
That was the year the University of Nevada Board of Regents discovered UNLV had agreed to a secret second contract with Rollie Massimino to succeed Jerry Tarkanian as coach.
Massimino agreed to a $511,000 annual salary two years earlier that the board approved. He received another $375,000 as part of his yearly pay that the regents didn't discover until August 1994. UNLV worked out a $1.75 million settlement to get Massimino to walk away, leaving a stench in the mouths of the regents.
And now Beard is going through the agonizingly slow process of waiting to see if his contract will be approved by a board that doesn't want to relive what happened 22 years ago. A memory that won't go away.
"In a word, yes," board vice chairman Michael Wixom said Thursday. "Yes, yes, yes. Even though that was many years ago, we try to be really careful. I don't expect anything (unusual with Beard's contract). If we're careful, that won't become an issue."
Beard's contract was submitted on Wednesday morning to the regents' staff office, where it goes through a vetting process before being sent to the regents. Chairman Rick Trachok will schedule a special meeting, most likely late next week.
The regents will debate the contract at the special meeting and vote for or against it.
If the deal is approved, UNLV will schedule a news conference probably within a day or two to formally introduce Beard.
This has been an unusual arrangement because UNLV typically has scheduled the news conference for the hires in football and men's and women's basketball before the regents met, though officials have always noted a deal isn't official until the state board has had its say. Now state law dictates the news conference comes after the regents meeting.
The longer the process takes, the more delayed Beard will be assembling a staff since he isn't yet technically a member of the Rebels' athletic department. He is helped that this is a dead period in recruiting.
UNLV has not made Beard available to the media because he isn't officially employed at the school.
The contract for Beard, 43, is expected to be for five years in the $900,000 to $1 million range. Beard agreed to the deal with UNLV after coaching Arkansas-Little Rock to a 30-5 record and the second round of the NCAA Tournament in his one season there.
Regent Trevor Hayes said he was interested in seeing the financial numbers on the deal, saying if the contract is around $900,000, "for a young coach, that's surprising."
But Hayes also wanted to give UNLV officials the benefit of the doubt regarding the salary, and if they explain "why they're doing it and how they're going to pay for it, I'm all ears."
This process is frustrating for UNLV fans and most likely for Rebels officials and Beard, but the regents will have their say.
And they don't want a repeat of 1994.
"It hurt us very deeply," Wixom said. "It hurt our community very deeply. It hurt the credibility of our board very deeply."
Contact Mark Anderson at manderson@reviewjournal.com or 702-387-2914. Follow him on Twitter: @markanderson65