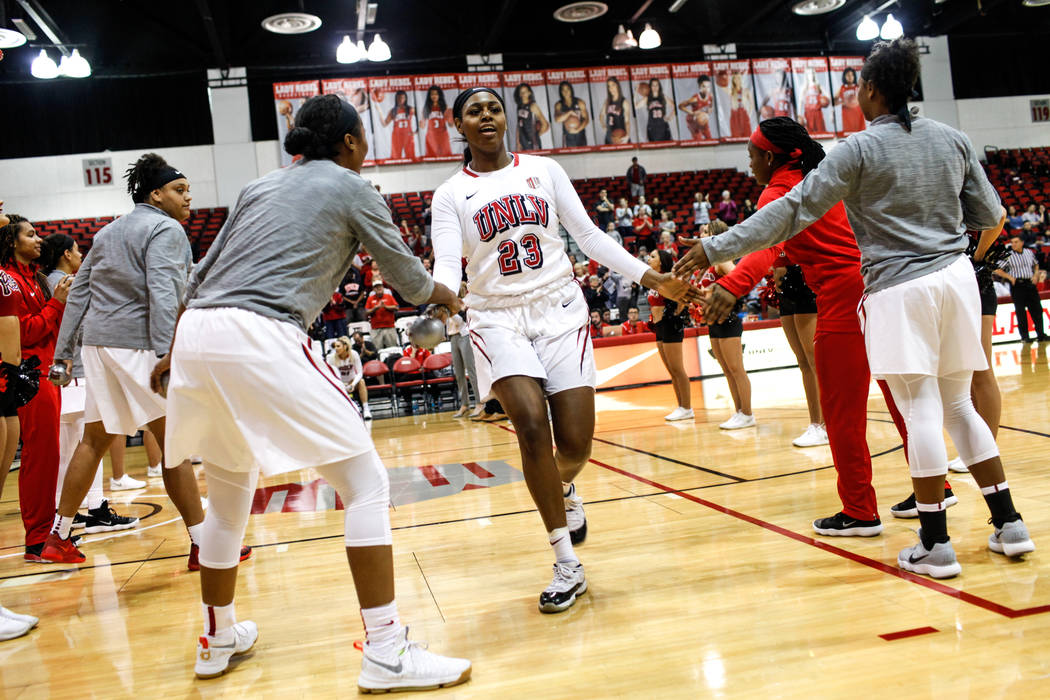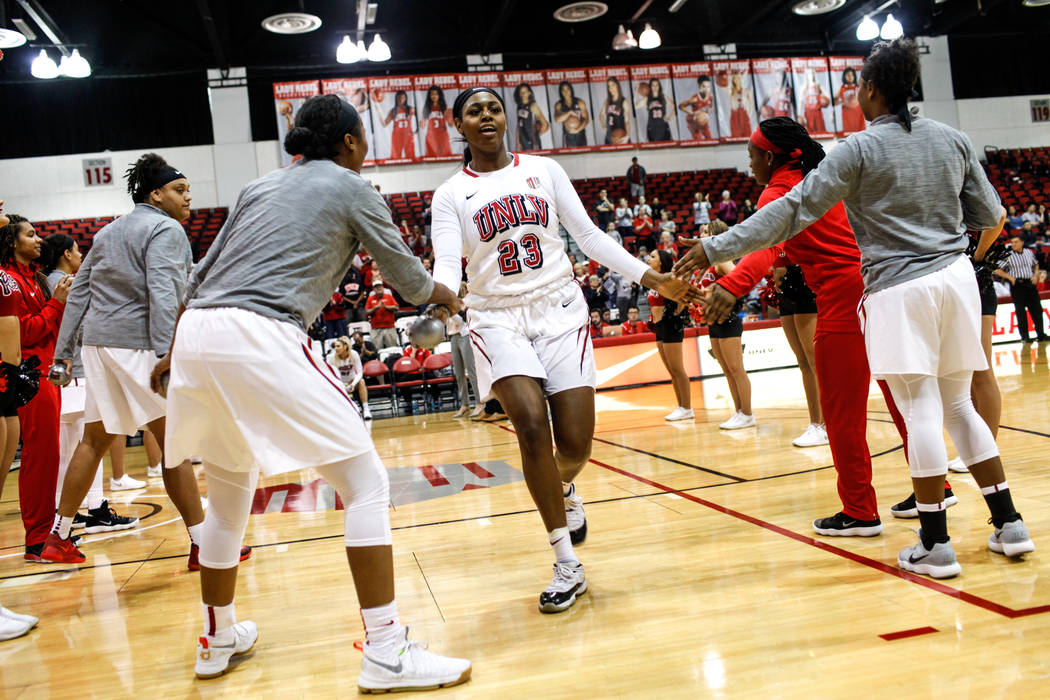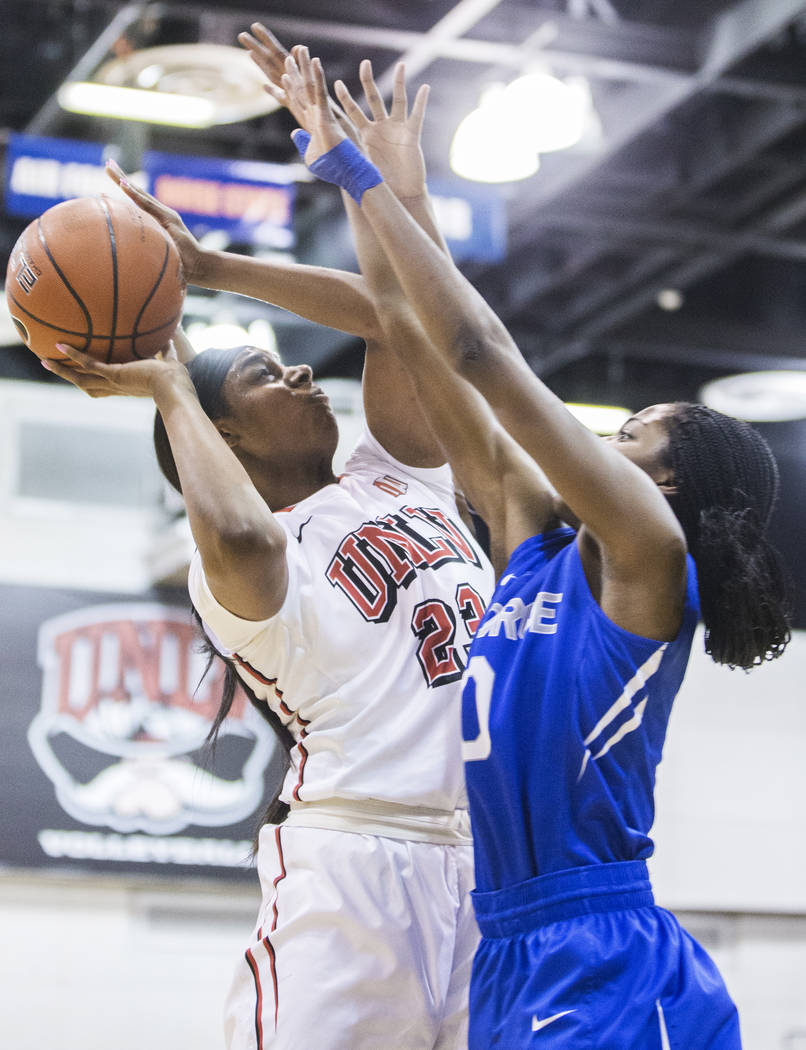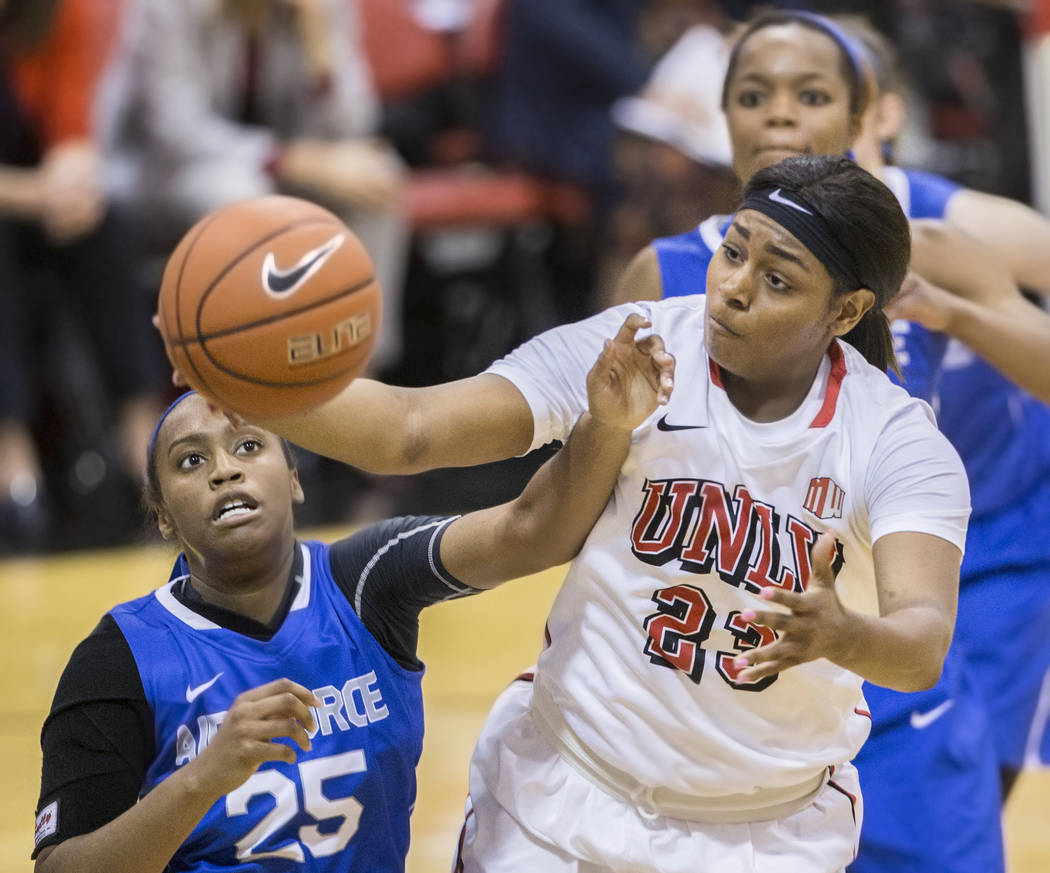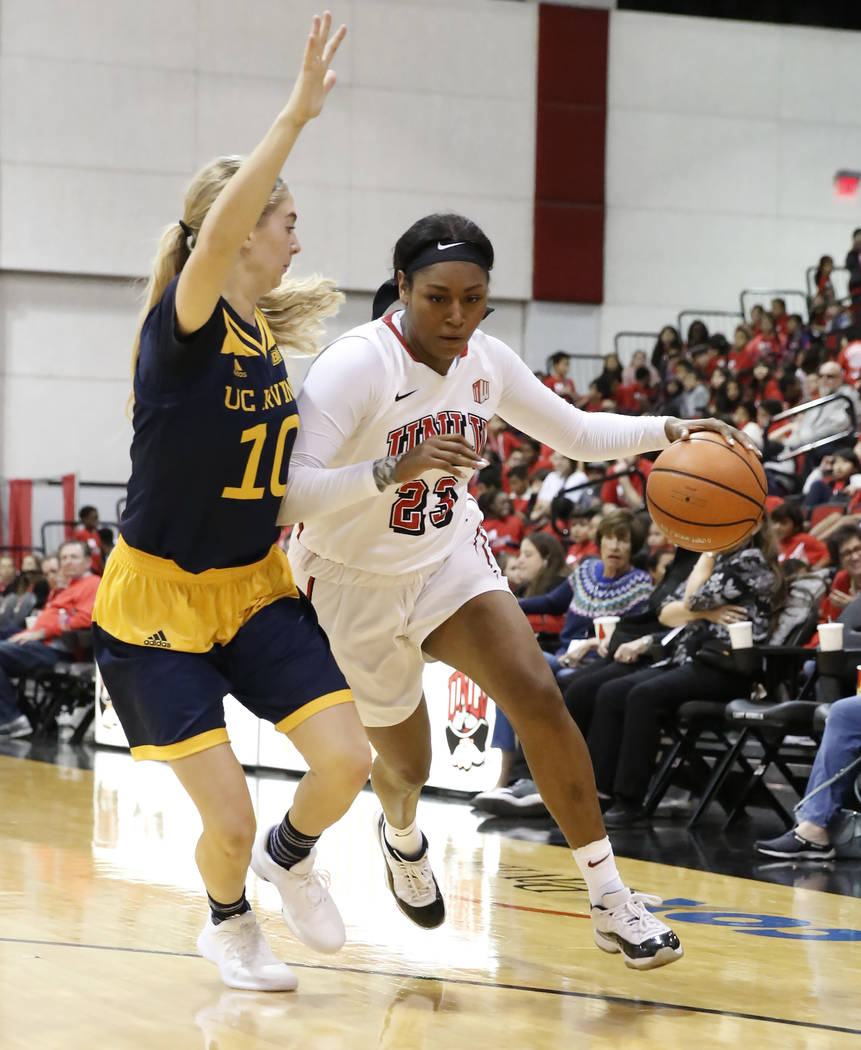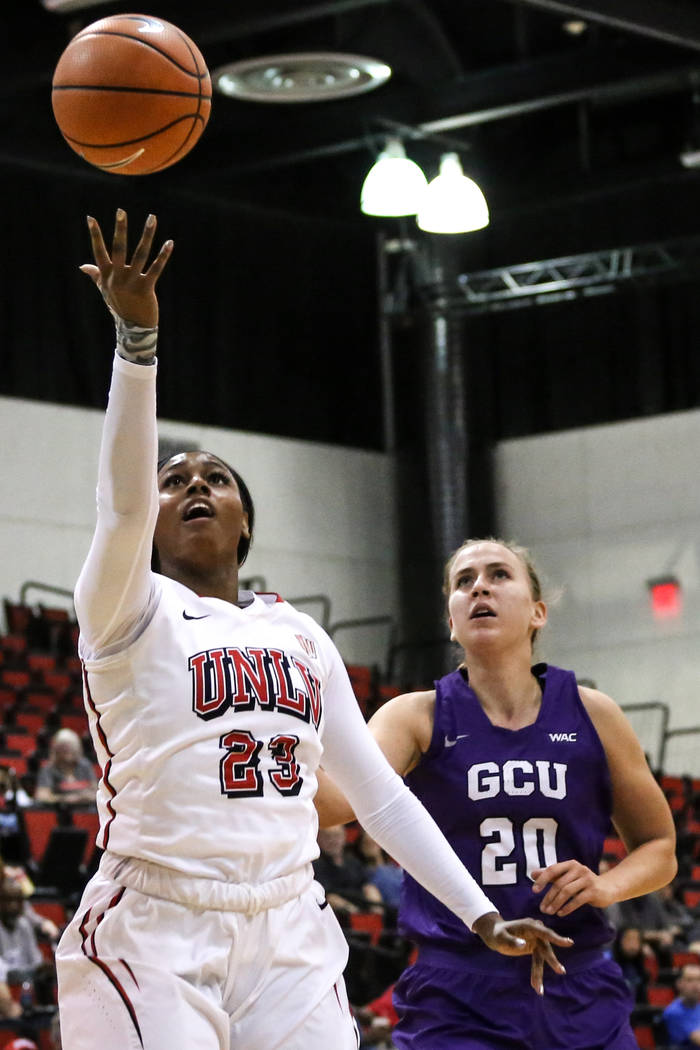 Jordyn Bell wants opponents to know her name. She wants them to scout her. She wants them to be prepared for her.
The junior from Elk Grove, California, started three games last season and averaged 4.3 points for the UNLV women's basketball team.
But this season, Bell is determined to take a step forward.
And she has. The 6-foot-1-inch forward was inserted into the Lady Rebels' starting lineup and is averaging 10 points and 5.8 rebounds in four games.
She and her teammates will take the court against Minnesota at 2:30 p.m. Sunday at Cox Pavilion in the championship game of the Lady Rebel Round-Up. UNLV defeated Hofstra 68-52 on Saturday, using a 21-4 run over a nine-minute span of the second half to pull away and improve to 4-0.
"I really wanted to emphasize being on the scouting report for other teams," said Bell, who had four points and five rebounds in 23 minutes Saturday. "That's what I wanted to be for myself. I wanted them to know who I was."
Her ability to shift positions has made her a valuable asset as a starter.
"She's playing the two, three, four and five for us, so she's got to be knowledgeable, but she's just versatile and she's tough," coach Kathy Olivier said. "She'll do the dirty work. She'll take the charges. She'll make the extra passes on O.
"She's really doing a good job letting the game come to her."
After last season, Bell talked with Olivier and expressed her desire for a larger role.
The Lady Rebels lost starters Dylan and Dakota Gonzalez, but with Nikki Wheatley coming back from knee surgery, there was only one starting spot up for grabs.
Bell took it and has run with it.
"Jordyn kind of provides what Dylan did. Dylan played so many different positions," Olivier said. "I think Jordyn's done a great job with that. She'll come up with a big rebound. She'll come up with a big defensive play. And she's making the right decisions on the floor."
Bell has focused on moving her feet faster, being more of an option from 3-point range and not picking up unnecessary fouls.
Her aim is simple: Be the best defender she can be and score more.
To help make up for some of the lost scoring from the Gonzalez twins, Bell's mother gave her a more structured goal.
"She was like, 'All right, you've got to at least score in double digits to make up for the twins,' " Bell said. "So I took that and I just ran with it trying to get at least 10 points a game."
Bell scored 10 or more in the first three games.
"I like to keep the defense on their toes or the offense on their toes," Bell said. "You can't just say I do one thing. You can say I do this, I do that, I do that."
Right now "this, that and that" has been making a difference for the undefeated Lady Rebels.
Nikki Wheatley had 15 points and 12 rebounds to lead the Lady Rebels on Saturday. Paris Strawther had 16 points and eight rebounds, Katie Powell added 11 points and 11 rebounds, and Brooke Johnson scored 10.
Contact Betsy Helfand at bhelfand@reviewjournal.com. Follow @BetsyHelfand on Twitter.
Game day
Who: UNLV women vs. Minnesota
What: Lady Rebel Round-Up Championship Game
When: 2:30 p.m. Sunday
Where: Cox Pavilion
Tickets: unlvtickets.com