Kris Clyburn hopes to make immediate impact at UNLV
September 30, 2016 - 11:11 pm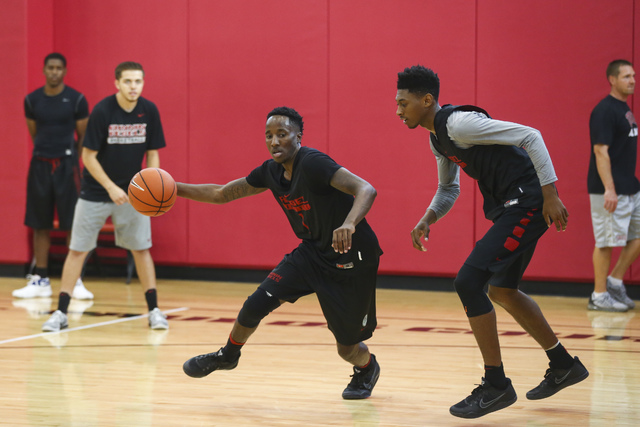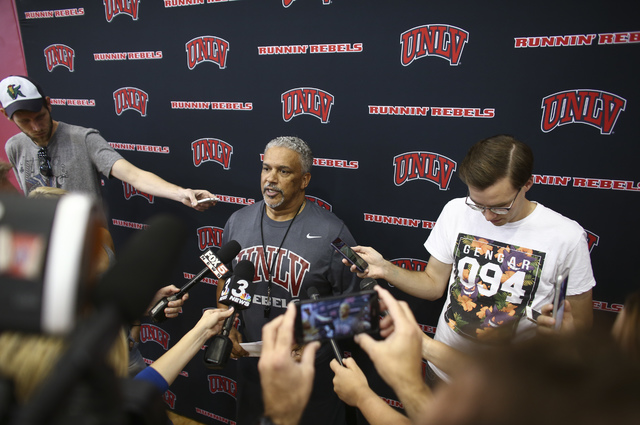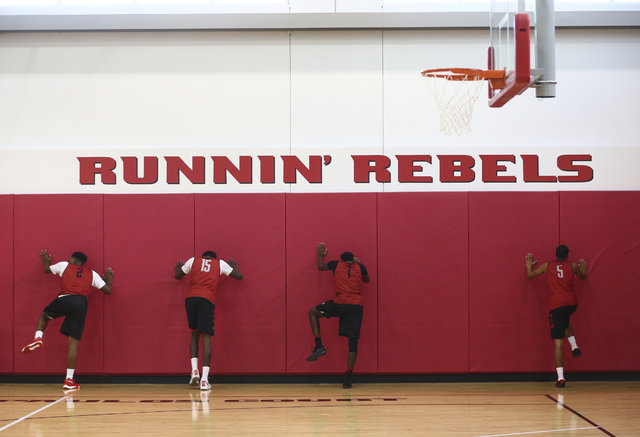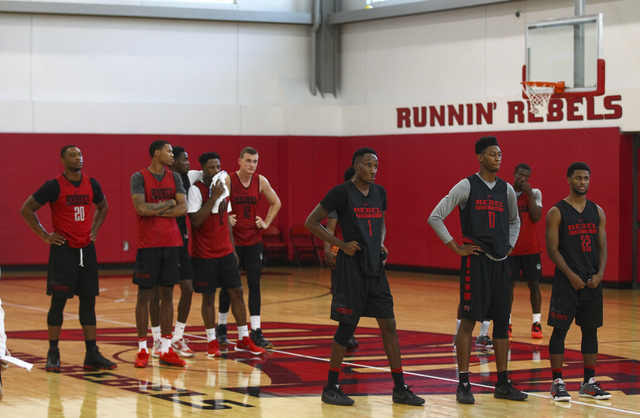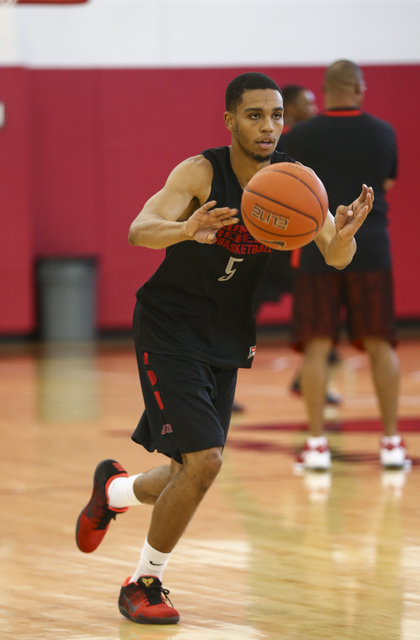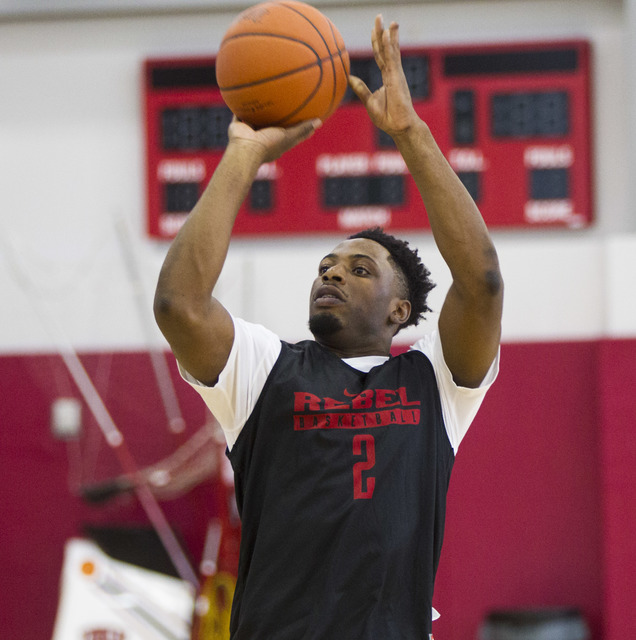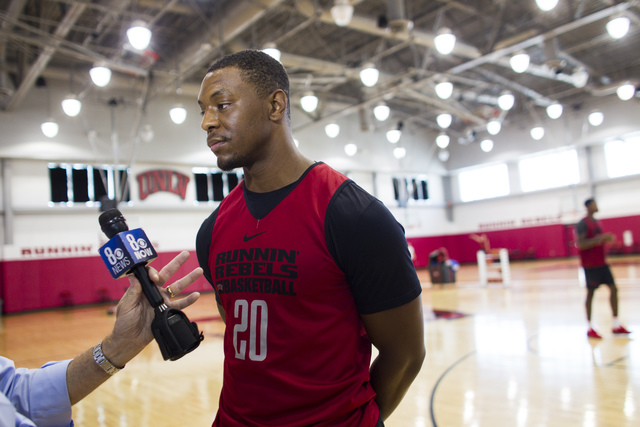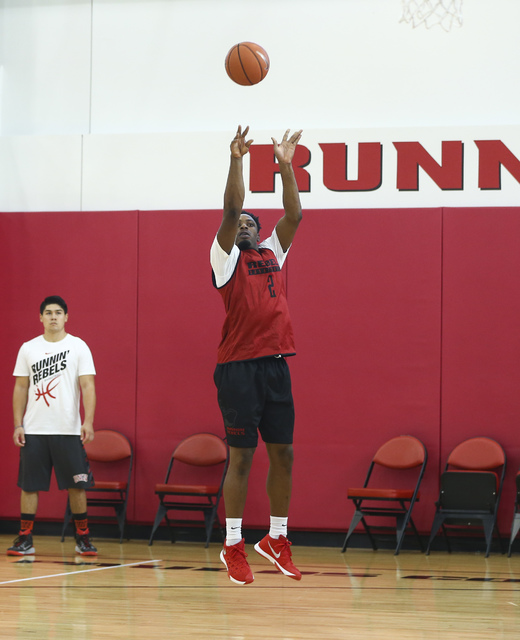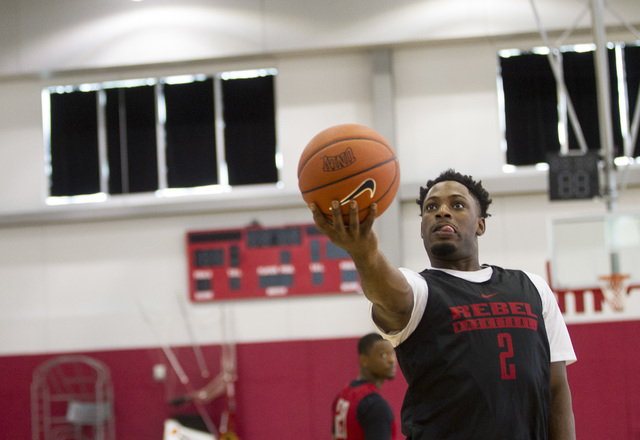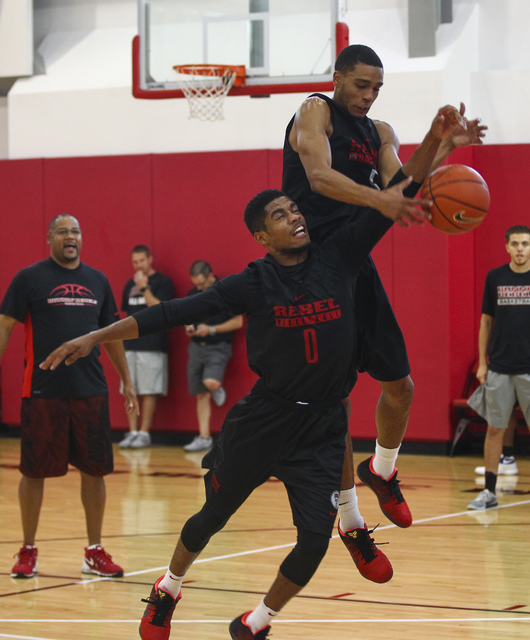 His brother, Will, went through the recruiting process, so sophomore Kris Clyburn knew where to go to receive insight to make such an important decision.
Will Clyburn even went through the recruiting process twice, signing out of junior college with Utah in 2010 and transferring to Iowa State a year later.
"He helped me out a lot," Kris Clyburn said. "He told me all the ropes he went through, what to look for in all these coaches. You've got a lot of people in one ear, a lot people in the other ear. He made the decision that was right for him, so I took that path and made the decision that was right for me."
Clyburn and his UNLV teammates opened preseason practices Friday at Mendenhall Center. The Rebels have a month to work out before the first of two exhibition games Nov. 1. They open the regular season Nov. 11 against South Alabama at the Thomas & Mack Center.
Clyburn, who played at Ranger (Texas) College, chose the Rebels over Houston and Texas-El Paso, and was intrigued about going to a place where he could be a key player immediately. He also liked the idea of playing for Marvin Menzies, who is in his first year as UNLV's coach.
"I had a good feeling about Marvin Menzies," Clyburn said. "He trusted in me, so I trusted in him. I felt like he would change the program around."
Menzies has a player who could be a matchup problem for many teams, a 6-foot-6-inch guard who can shoot from range. Clyburn made 59.9 percent of his shots last season at Ranger, including 50.8 percent from the 3-point arc.
He displayed that same shooting ability in August in three exhibitions in Nassau, Bahamas, making 8 of 15 3-pointers (53.3 percent) and 19 of 28 shots overall (67.9 percent).
"When it comes to the way that we play, you want to create mismatches," Menzies said. "You want to be able to take advantage of your personnel. With his height on the wing, that's obviously a solid height. Now the bigger the teams we play, he's not as much of a mismatch, but it's all game by game on that kind of scenario. But if he continues to do what he did in junior college, obviously it's going to be a big boost for us."
It would be a mistake, however, to consider Clyburn only a shooter. Clyburn, who averaged 14.3 points and 5.2 rebounds at Ranger, was the Defensive Player of the Year for the North Texas Junior College Athletic Association.
Menzies and his staff are still trying to find out the best way to use Clyburn and what is essentially a new roster. Those decisions will be made over the coming weeks.
"I would imagine by the first exhibition game we have a very good sense of where things are," Menzies said.
If Clyburn produces like his older brother, UNLV fans should be happy. Will Clyburn led Utah (17.1 average) and Iowa State (14.9) in scoring in his one season at each school. He also was the Big 12 Conference Newcomer of the Year, and now plays professionally in Turkey.
Kris Clyburn, similar to his brother, had a choice of schools and liked what he saw at UNLV.
"In recruiting, too many guys sell, and I like to present who we are, who our staff is, what we have to offer," Menzies said. "I think when you go out and put too much on it, it doesn't really work out if they get here and it's not what they expected. I think he saw the opportunity."
Contact Mark Anderson at manderson@reviewjournal.com or 702-387-2914. Follow on Twitter: @markanderson65