Lady Rebels eliminated again in first round of WNIT, 78-68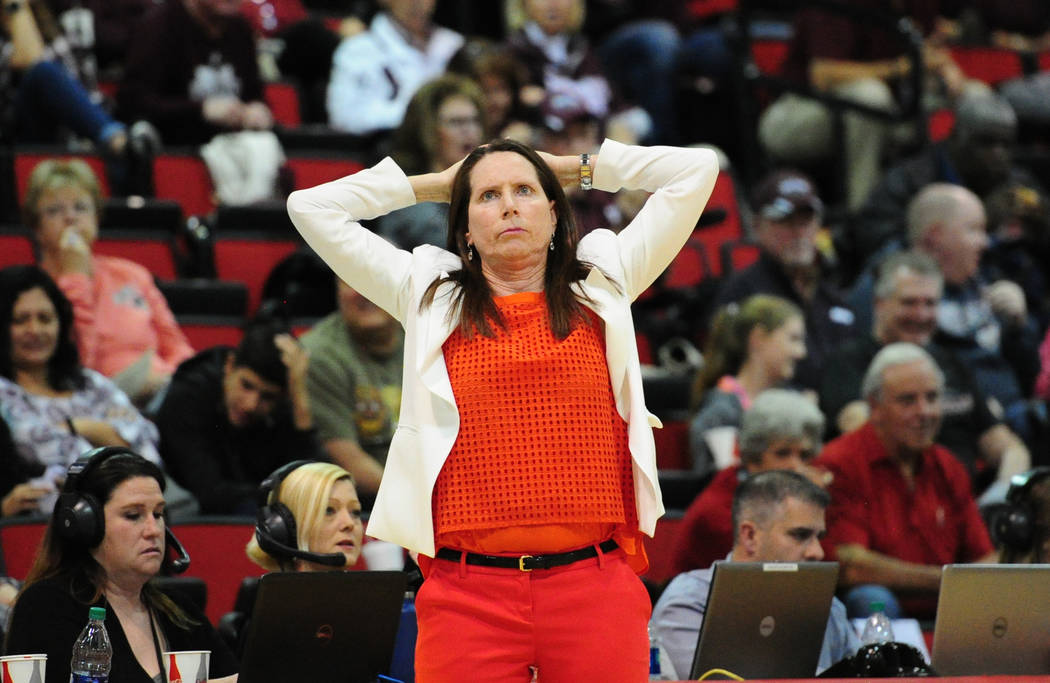 SALT LAKE CITY — It wasn't as if UNLV was getting blown out Thursday night.
But the Lady Rebels never really threatened Utah, either, in a first-round game of the Women's National Invitational Tournament at the Huntsman Center.
The Utes ended UNLV's season with a 78-68 victory, the second consecutive year that the Lady Rebels were eliminated in the first round of the WNIT.
"I thought if we had a few more minutes, it would've been closer. We had to foul them down the stretch a little bit, and they made their free throws," UNLV coach Kathy Olivier said. "I thought we had more depth, and I thought our inside game was stronger than theirs, and it was a good game in the second half — way better than the first half."
Brooke Johnson, who scored a team-high 17 points, gave the Lady Rebels (19-12) a 2-0 lead — their only advantage all night.
Utah, behind junior forward Megan Huff (17 points), freshman guard Tori Williams (15 points) and senior wing Tilar Clark (13 points), took over from there.
"It sucks going out the way we did. I feel like we were in this situation last year," said Johnson, recalling the team's 2017 WNIT appearance. "If we would've just started out a little harder and stopped them from the 3s a little bit more the first half, the score could've been reversed."
The Utes (18-13) led 47-29 at halftime and 53-33 with 6:28 remaining in the third quarter before UNLV rallied, cutting its deficit to six points late in the fourth quarter.
Rodjanae Wade and Katie Powell each had 12 points for UNLV, and Nikki Wheatley scored 10.
"Overall, everyone is pretty pleased with what we were able to accomplish," said Johnson, one of three UNLV seniors. "Our conference championship and the (WNIT) tournament — at least we got there. Half the teams in our conference aren't playing postseason, so we're thankful for that.
"And just the camaraderie that we had as a team, we really are a unit, a family. "And that's been the most rewarding thing for me."
UNLV, in Olivier's 10th season as coach, won its first Mountain West regular-season championship before falling in the quarterfinals of the conference tournament to intrastate rival UNR.
"We've always said we need to take our team up another level," Olivier said. "We did that this year."