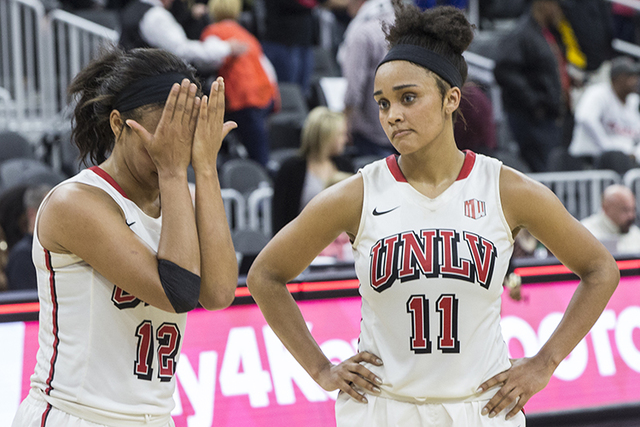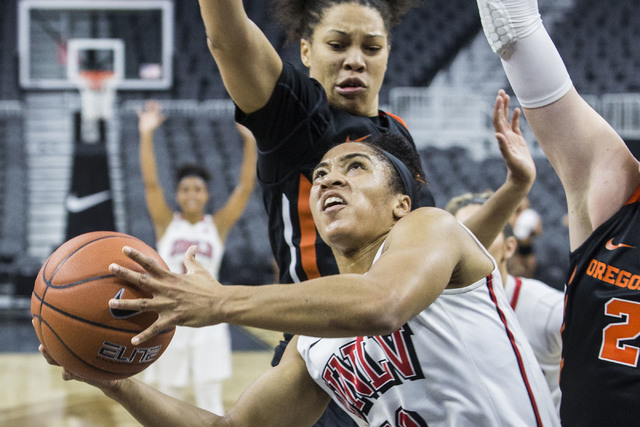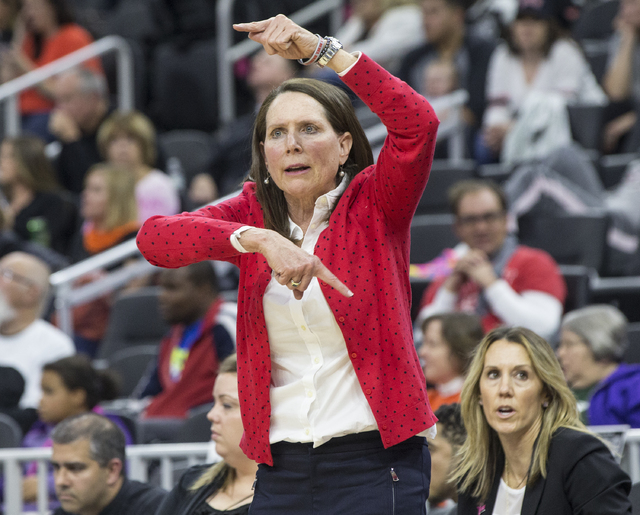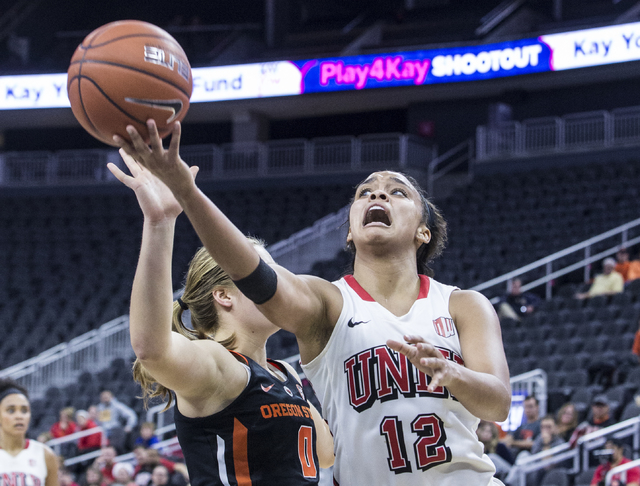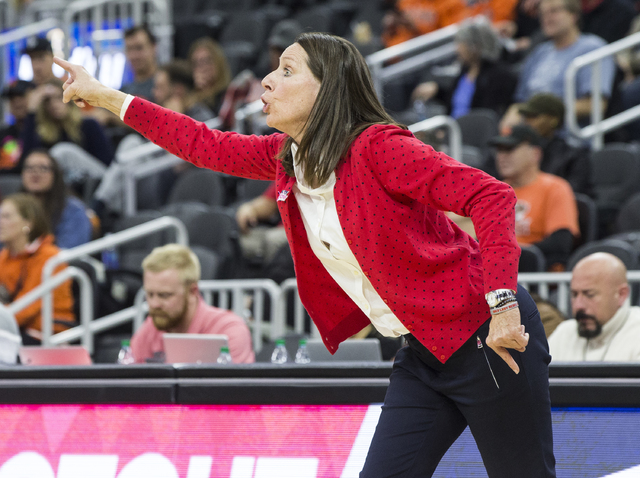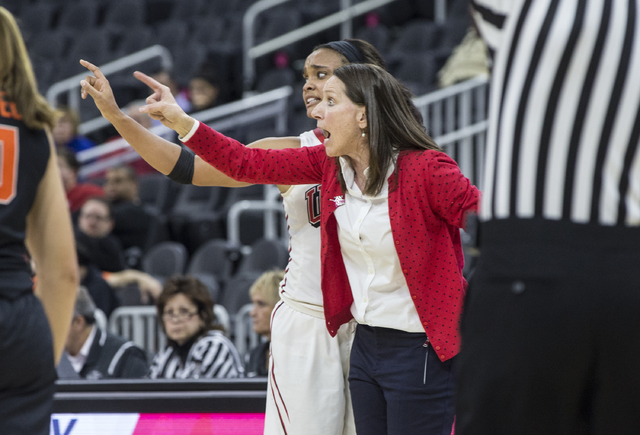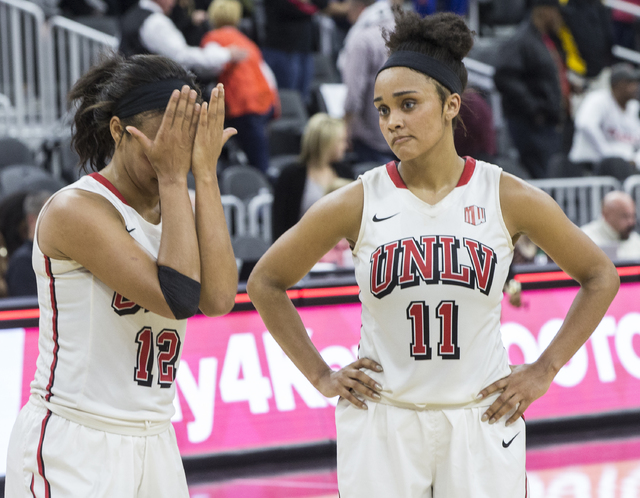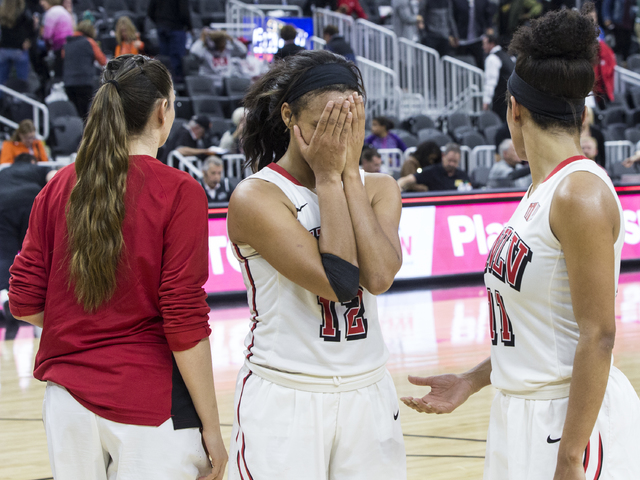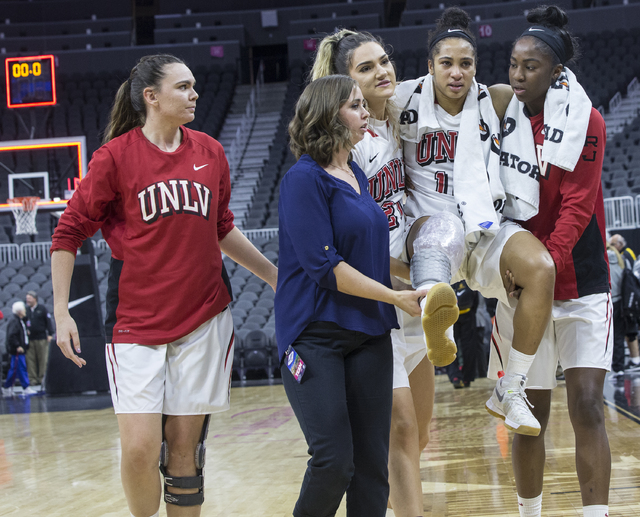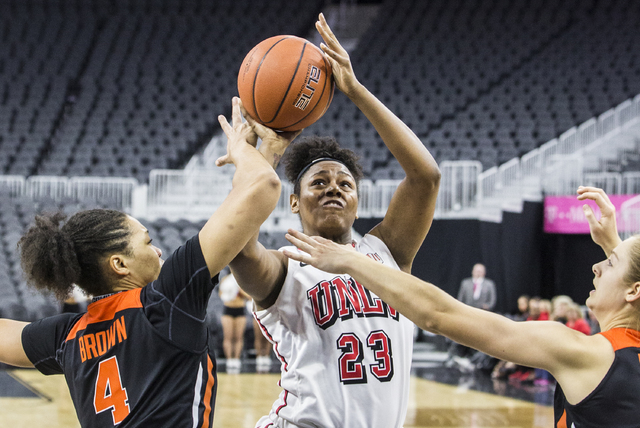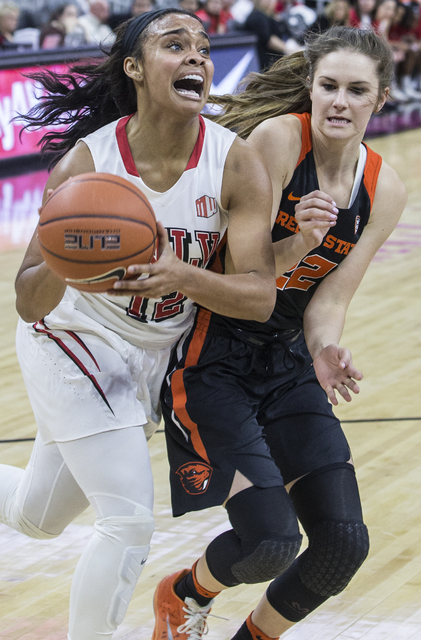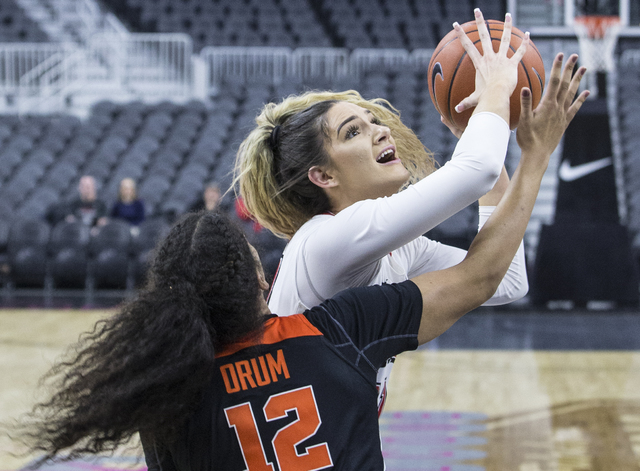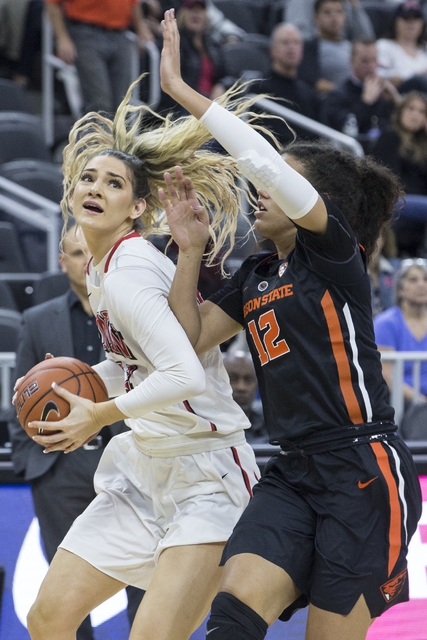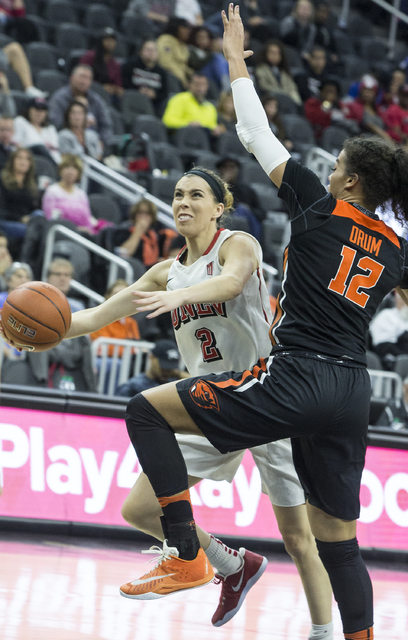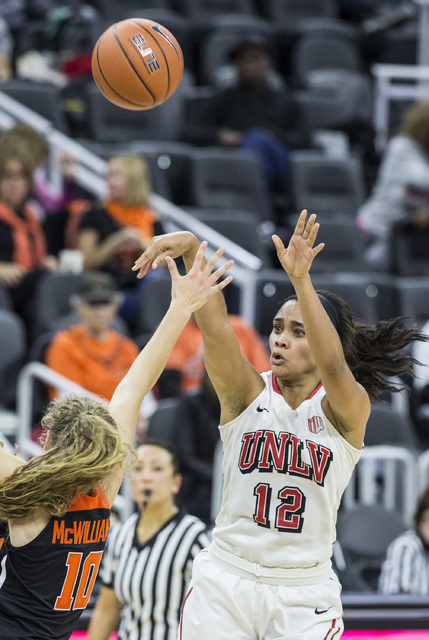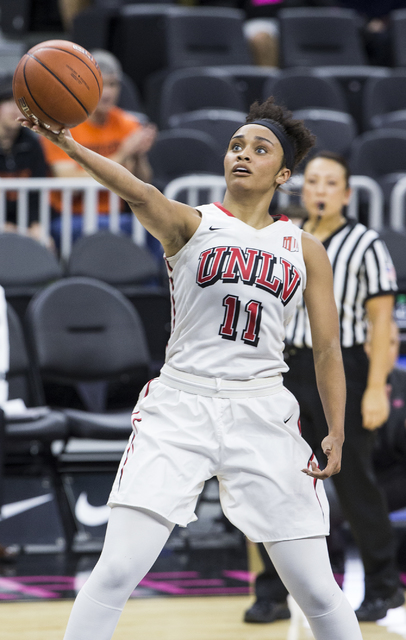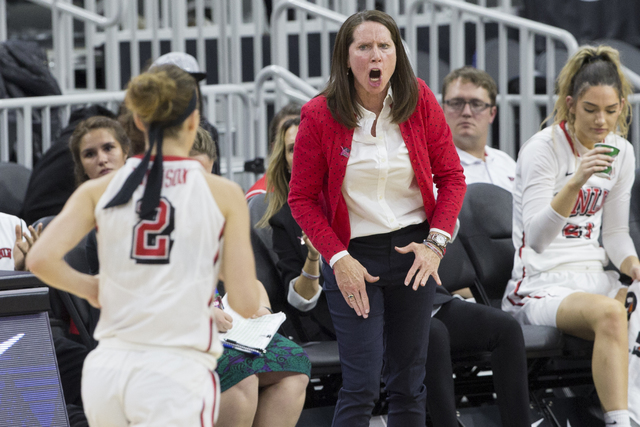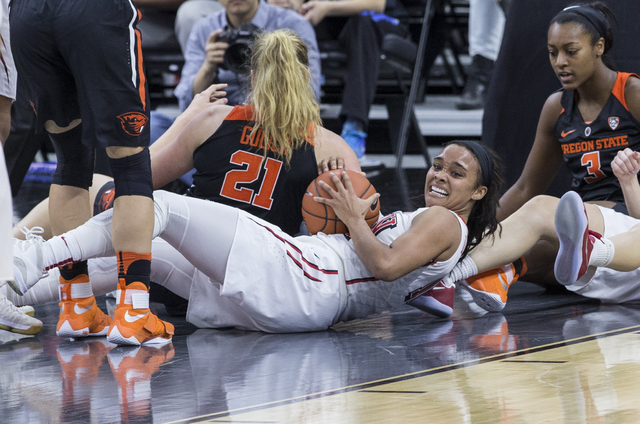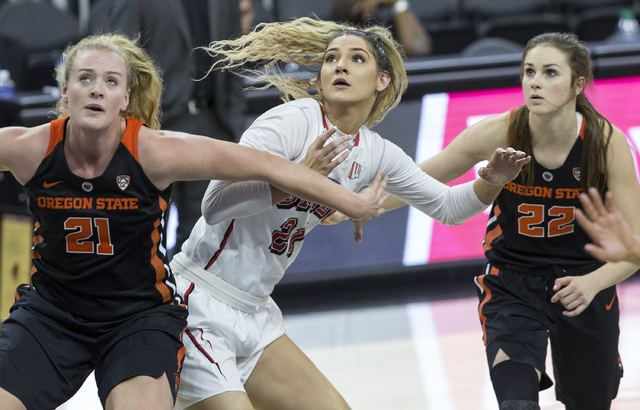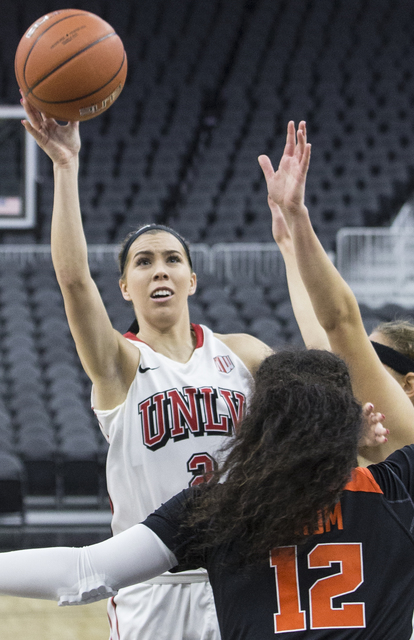 The UNLV women's basketball team knew Oregon State would provide its stiffest challenge yet.
The Beavers did just that, and UNLV, though it fell just short in a heartbreaker, showed it was up to that challenge.
The Lady Rebels lost 62-59 to No. 25 Oregon State in the Play4Kay Shootout at T-Mobile Arena in a game that came down to the final minute.
"Oregon State's a very good basketball team that's seasoned, went to the Final Four last year, (has) some very, very quality players, one of the best guards in the country (Sydney Wiese), and it just shows the Lady Rebels that we can play with anyone," coach Kathy Olivier said. "We gave it our guts. We just couldn't pull it out."
Wiese led Oregon State (8-1) with 25 points. Dakota Gonzalez led UNLV with 16 points and added three rebounds, four assists and five steals.
After UNLV (8-2) had taken over the game near the end of the third quarter and beginning of the fourth, Oregon State came back, tying the game at 59 with 45.7 seconds left.
The Lady Rebels had their chance to seal the victory in the last few minutes, but Dakota Gonzalez, Paris Strawther and Dylan Gonzalez all missed layups, allowing Oregon State to stay in it.
"I thought (we had) two great defensive possessions when Dakota got a steal, Dylan got a steal, and we missed the layups," Olivier said. "They're already kicking themselves right now, saying they're going to have nightmares about that. I thought we gave our guts. The Lady Rebels' guts are right there in T-Mobile."
As the final minute ticked away, Brooke Johnson missed a 3-pointer, Oregon State's Gabriella Hanson hit one free throw to give the Beavers a one-point lead, and Dakota Gonzalez turned the ball over.
After two more Oregon State free throws, Johnson missed a 3-point attempt as the final seconds ticked away to end the upset bid.
That the Lady Rebels were in the game at the final seconds was an accomplishment in and of itself, as they had to work their way back from a 10-point deficit in the third quarter.
The Beavers went on a 9-0 run shortly after the second quarter began, shooting a blistering 60.9 percent in the quarter.
Instead of lying down, the Lady Rebels came charging back with a markedly better third quarter, made even more difficult as they saw one of their best players — Nikki Wheatley — go down with a knee injury.
"I thought we were in the passing lanes more, we were digging more. We were just more active on the defensive end, and when we do that, we just feel better about ourselves, and that's when we do a better job on the offensive end," Olivier said. "I thought we were more patient on the offensive end."
The Lady Rebels tied it up with a Johnson 3 and took the lead with a Strawther 3 at the end of the third quarter before Oregon State came back at the end.
With the loss, the Lady Rebels will now face New Mexico State at 3 p.m. Tuesday, the second day of the three-day tournament.
"The good news is there's not a lot of time to think about this. You're going to play a game tomorrow, and so we have to recover quickly and we're going to see what we're made of," Olivier said. "I'm kind of glad that we're playing right away because you've got to forget about this. Again, it shows that we can play with anybody."
In earlier action, Long Beach State handed No. 21 South Florida its first loss, 73-68. Quinnipiac edged out New Mexico State 49-46, and Oklahoma State stayed undefeated with a 67-53 victory over Santa Clara.
Tuesday's other matchups are South Florida vs. Santa Clara at 12:30 p.m., Long Beach State vs. Oklahoma State at 5:30 p.m. and Quinnipiac vs. Oregon State at 8 p.m.
Contact Betsy Helfand at bhelfand@reviewjournal.com. Follow @BetsyHelfand on Twitter.