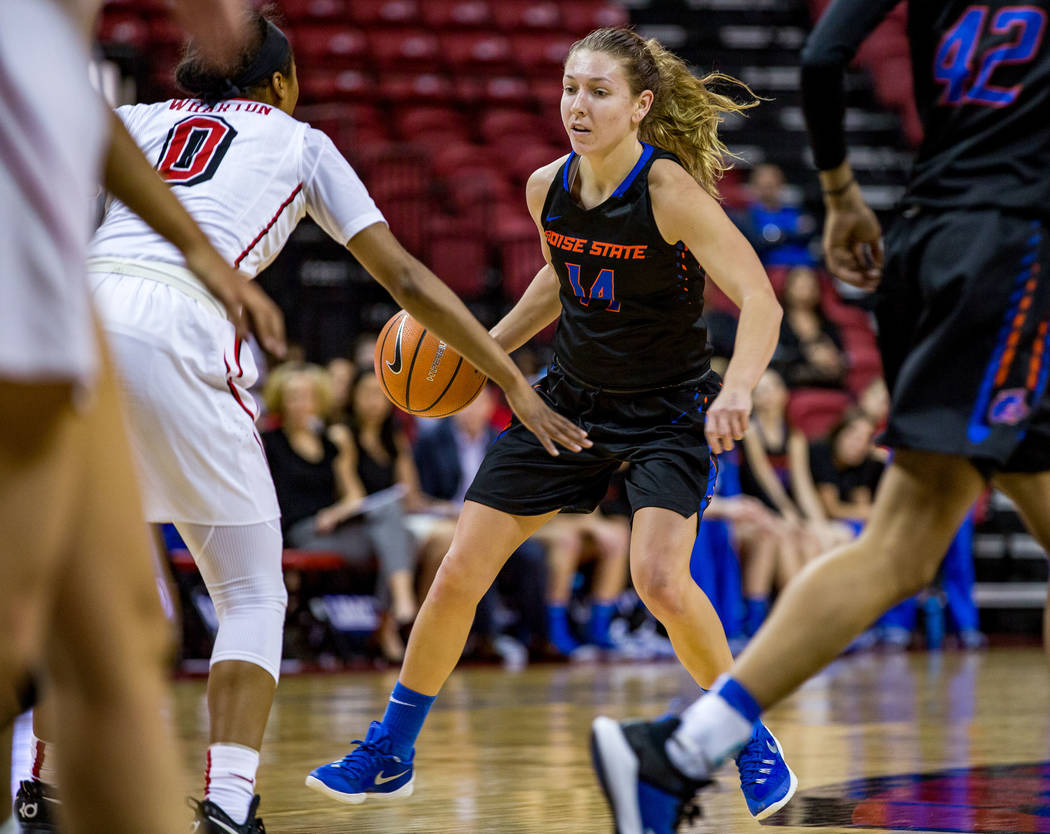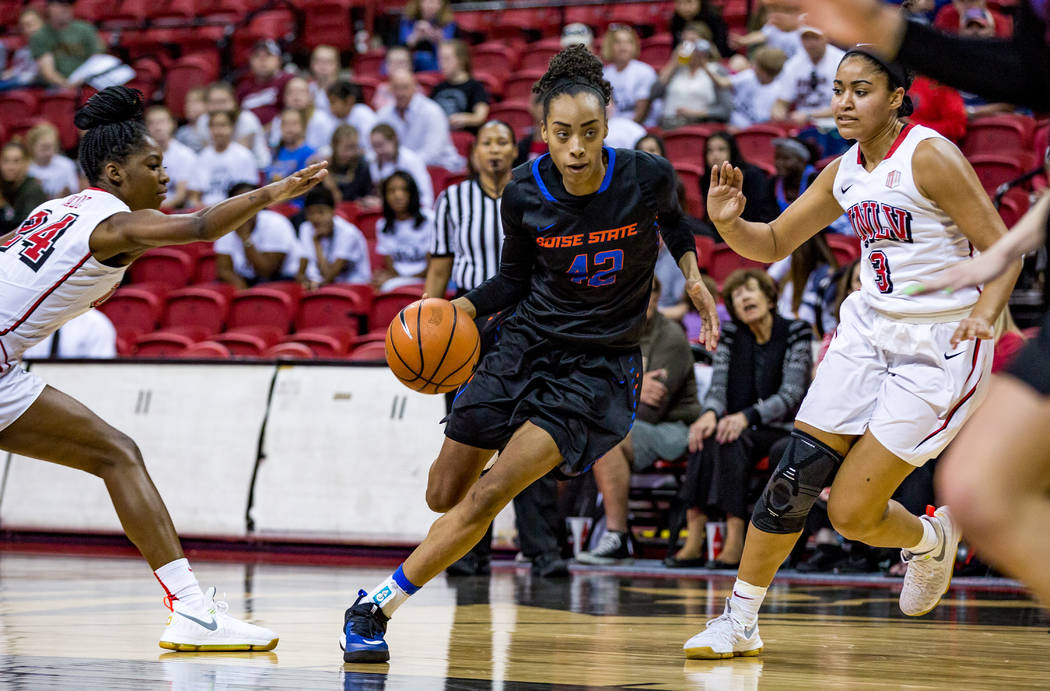 New Mexico looked like the class of the Mountain West at the start of the women's conference basketball season.
The Lobos went 12-1 in nonconference play, then won their first three Mountain West games.
But New Mexico has struggled since then and is 8-7 in the conference and 20-8 overall entering Saturday's 3 p.m. game against first-place UNLV (17-9, 12-3 MW) at Cox Pavilion.
Even so, the Lady Rebels expect a difficult matchup.
"The games are always close," coach Kathy Olivier said. "The last six to eight times we've played them, it's been really, really close. It could go either way."
UNLV rallied from a 14-point first-quarter deficit to win at New Mexico 68-66 in January.
Olivier said the Lobos are "way better" than their conference record would suggest.
"They're in every game," she said. "They have some outstanding players. They have a great post player. No. 44 (Jaisa Nunn) is very strong inside, gets a lot of rebounds, and then they have a really good point guard (Cherise Beynon) that flies up and down the floor, gets her teammates involved and can shoot the three."
Nunn averages 16.6 points and 10.0 rebounds. Beynon, who played at Canyon Springs High School, averages 16.2 points, 7.0 assists and 5.2 rebounds.
"They were a really physical team the first time we played them," UNLV guard Nikki Wheatley said. "They have really good outside and inside players, so that's the one thing we noticed right off the bat. We just have to be really physical with them."
The Lady Rebels have won three straight and are tied for first place with Wyoming with three games left in the regular season.
"If we're keeping teams under 70, we're pretty confident in being able to get a W, and that's where our defensive stops come into play," guard Brooke Johnson said.
More Rebels: Follow all of our UNLV coverage online at reviewjournal.com/Rebels and @RJRebels on Twitter.
Contact Betsy Helfand at bhelfand@reviewjournal.com. Follow @BetsyHelfand on Twitter.
Game day
What: New Mexico women at UNLV
When: 3 p.m. Saturday
Where: Cox Pavilion
Tickets: UNLVtickets.com