Lady Rebels ready for test at Stanford
December 15, 2017 - 4:24 pm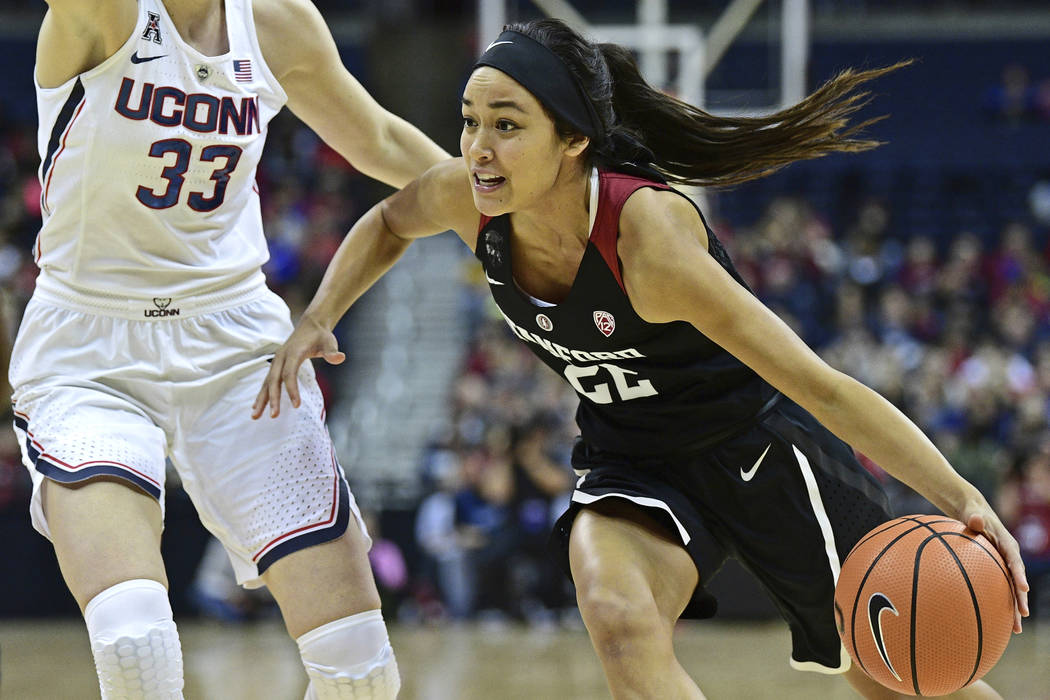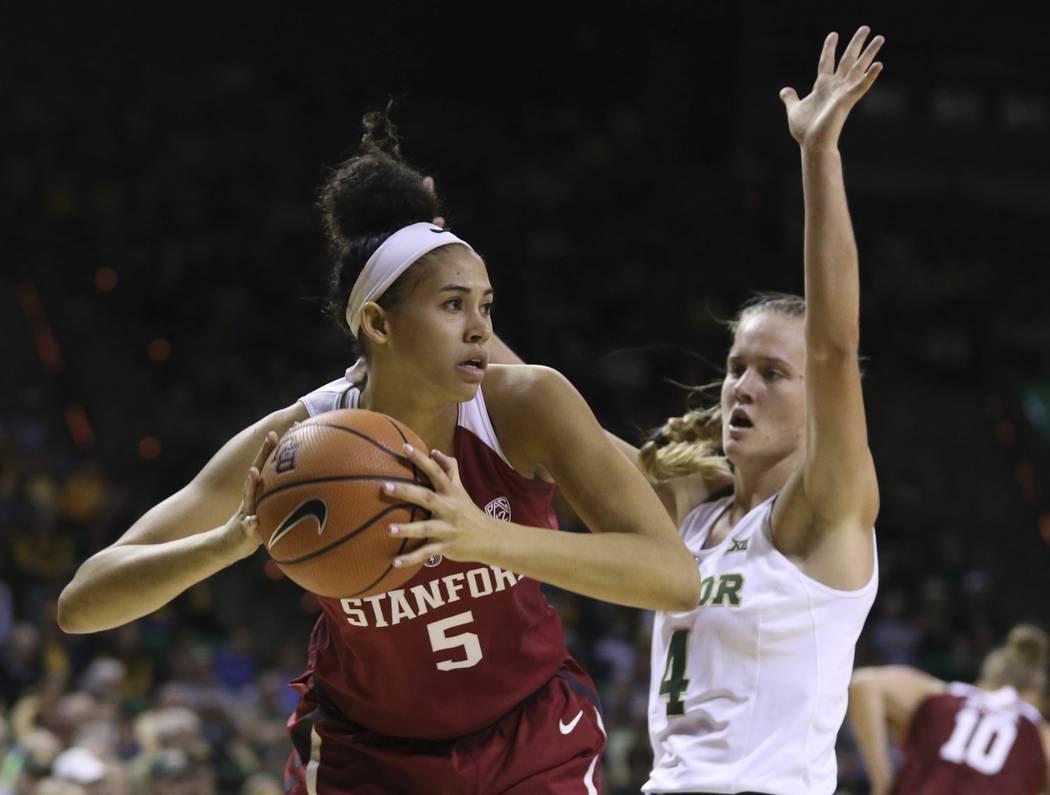 The Lady Rebels didn't like what they were seeing.
They headed to Arizona earlier in the month and suffered a seven-point loss to UC Riverside before getting blown out by 27 points against Buffalo.
"We were bad," coach Kathy Olivier said bluntly.
It looked just as bad on their self-scout, too.
"The film doesn't lie," Olivier said. "People were seeing their effort and no one really liked even how we were standing in a defensive stance. The defensive stance was even lazy, as bad as that is."
They began workin to fix what they could — mainly focusing on defensive issues and managed to eke out a 52-50 victory over NCAA Tournament participant Gonzaga — last week.
On Saturday, they have toughest test of the season, visiting No. 18 Stanford.
Stanford was a Final Four team last season and the Cardinal are 5-4 this season. But all of Stanford's losses have come against top-10 teams, including UConn.
"They're going to be one of the best teams we play this year," Olivier said. "Gonzaga (was) very good. They had a 10-game home winning streak so we broke that.
"They also have good post play so I think this is a really good test for us. Stanford just has more experience and (we're) playing in Maples (Pavilion) but I think it's a great lead up what we did at Gonzaga."
At Stanford, the Rebels (5-3) are expecting to see a fast team, a good rebounding team — Stanford averages 44.4 boards per game to UNLV's 44.5 — and one that emphasizes its post play. Eight of Stanford's 14 players are 6-foot or taller.
"We know they're really, really big. Their posts are kind of their main players where they like to go in," redshirt junior guard Nikki Wheatley said. "They like to go inside and stuff like that so (we) just prepare for them (by) really focusing on our defense, how we're going to guard their bigs, how we're going to keep them off the boards."
The Rebels are hoping some of their recent defensive fixes can help keep them competitive like they were against Gonzaga.
Olivier said they are cleaning up their transition defense, which will be important because they expect Stanford will want to run. And Wheatley said they worked mainly on their help-side defense and positioning; senior guard Brooke Johnson said they picked up their intensity a bit, too.
That should come a little more easily just by nature against a storied team like Stanford.
"I think it gets you a little more amped up knowing that you're going to play a team that's in the top 20 that makes it to the tournament every year, and it makes you want to go that much harder and perfect everything that you might be struggling with," Johnson said.
That happened last year when the Rebels played No. 25 Oregon State and fell just short, 62-59, which Wheatley pointed out.
"You either rise to the occasion or you don't," Wheatley said. "You always know if they're a ranked team, they're going to come out every game and play their game so I felt like last year when we played Oregon State.
"They were ranked really high when we played them and we rose up to the occasion. We played really well. So we've got to do the same thing here."
More Rebels: Follow all of our UNLV coverage online at reviewjournal.com/Rebels and @RJRebels on Twitter.
Contact Betsy Helfand at bhelfand@reviewjournal.com. Follow @BetsyHelfand on Twitter.