Lady Rebels ready for WNIT opener at Utah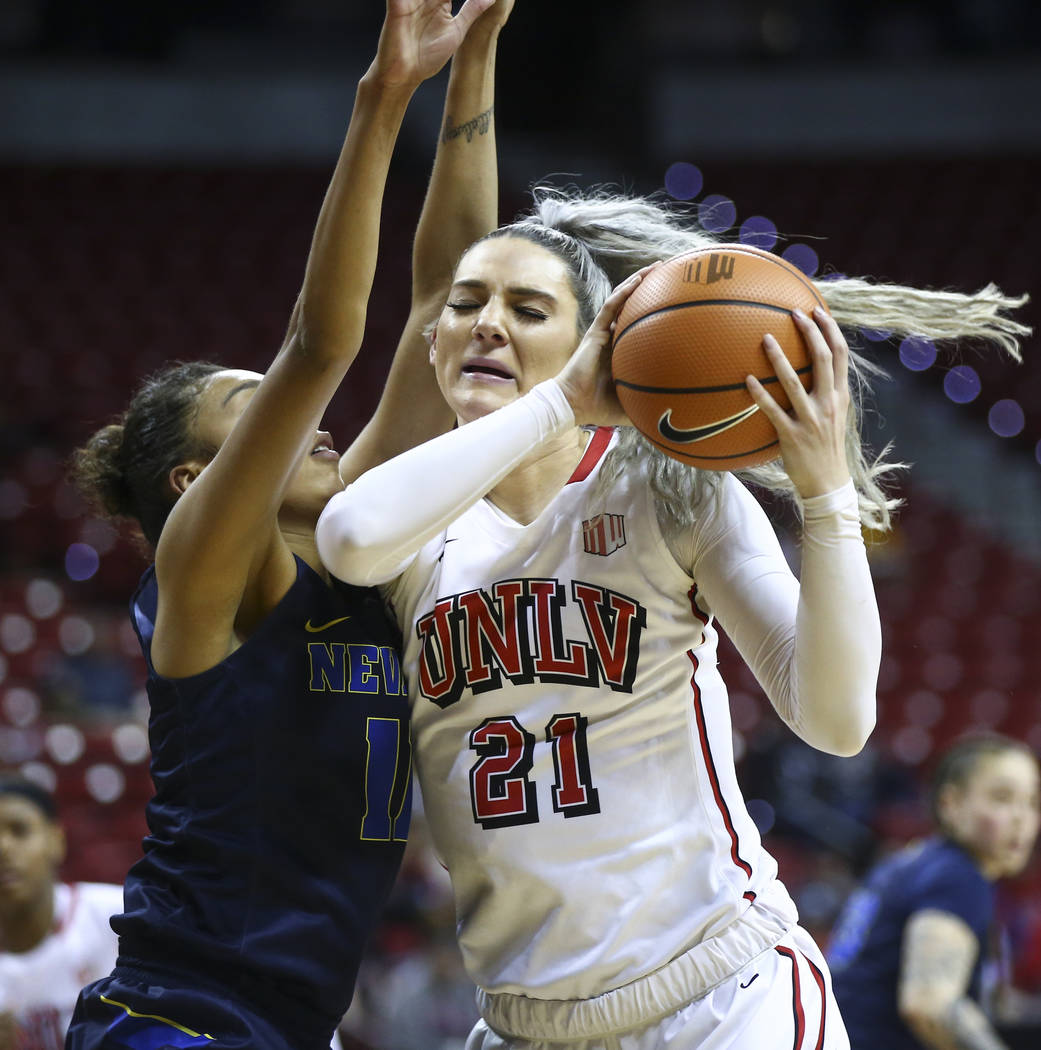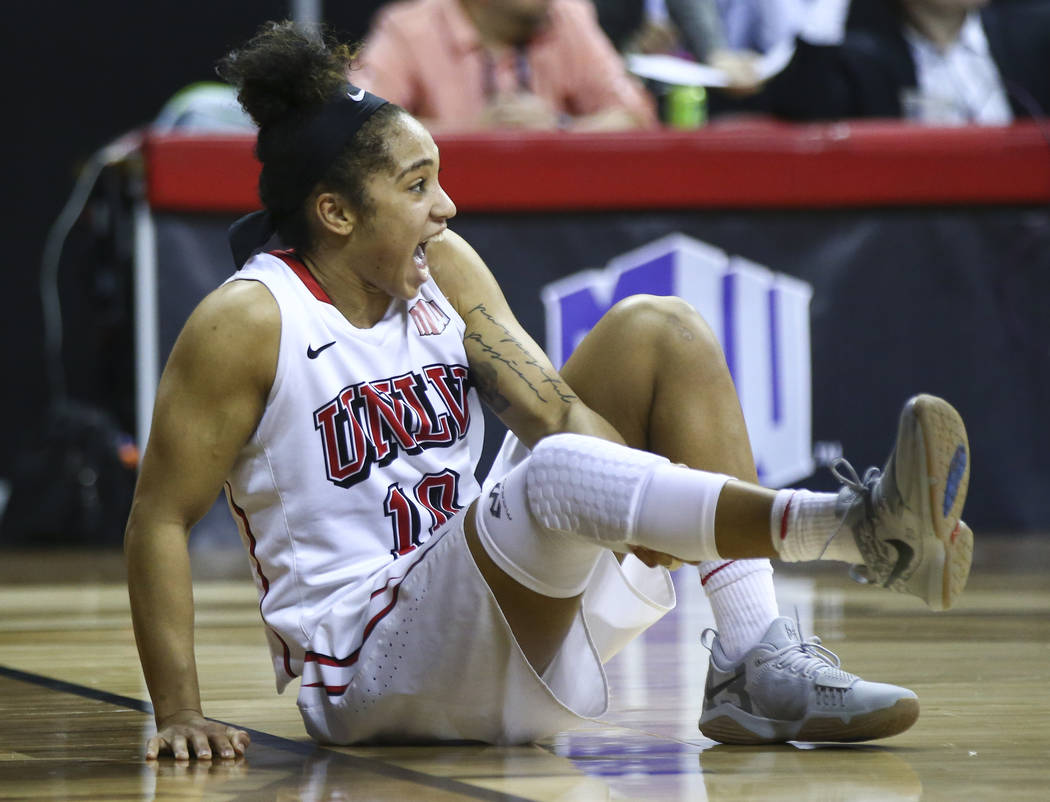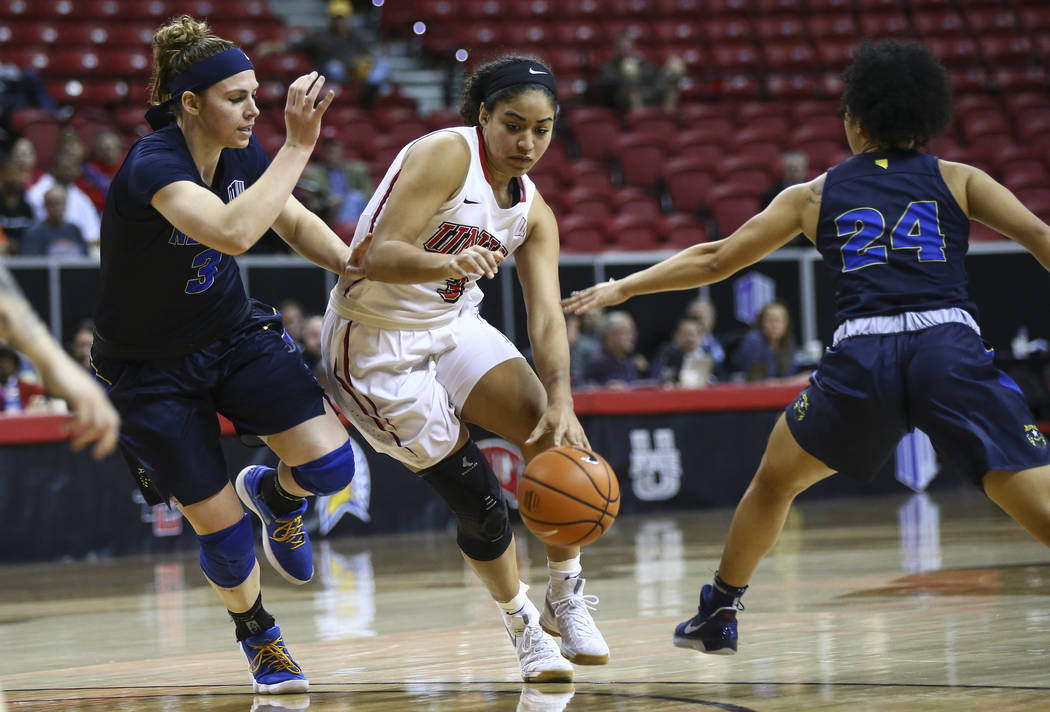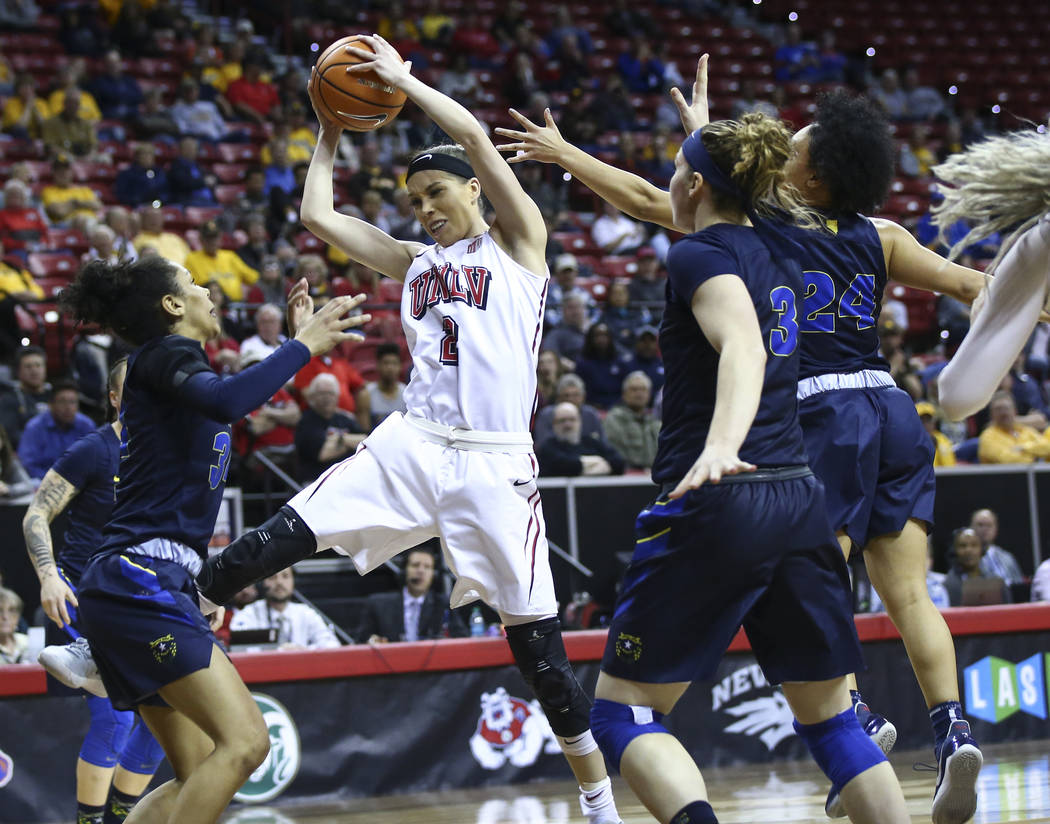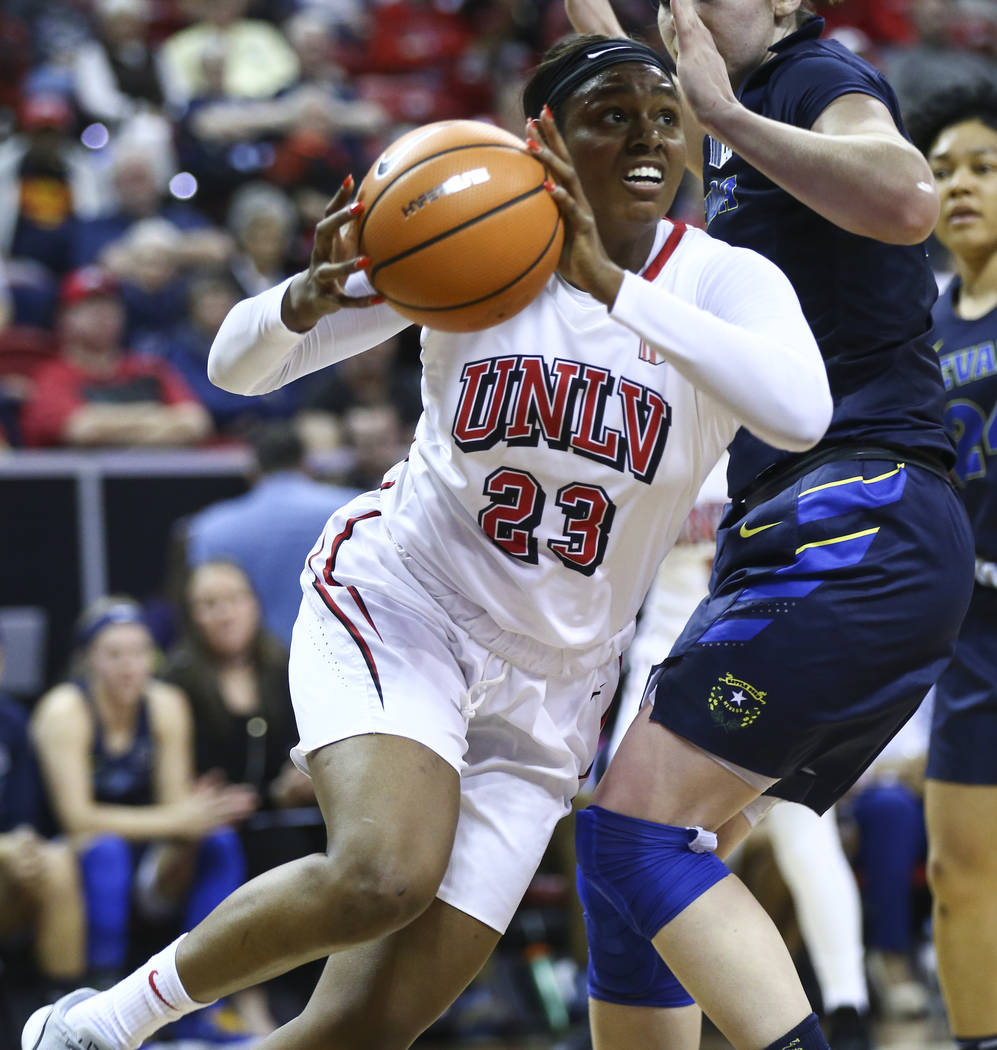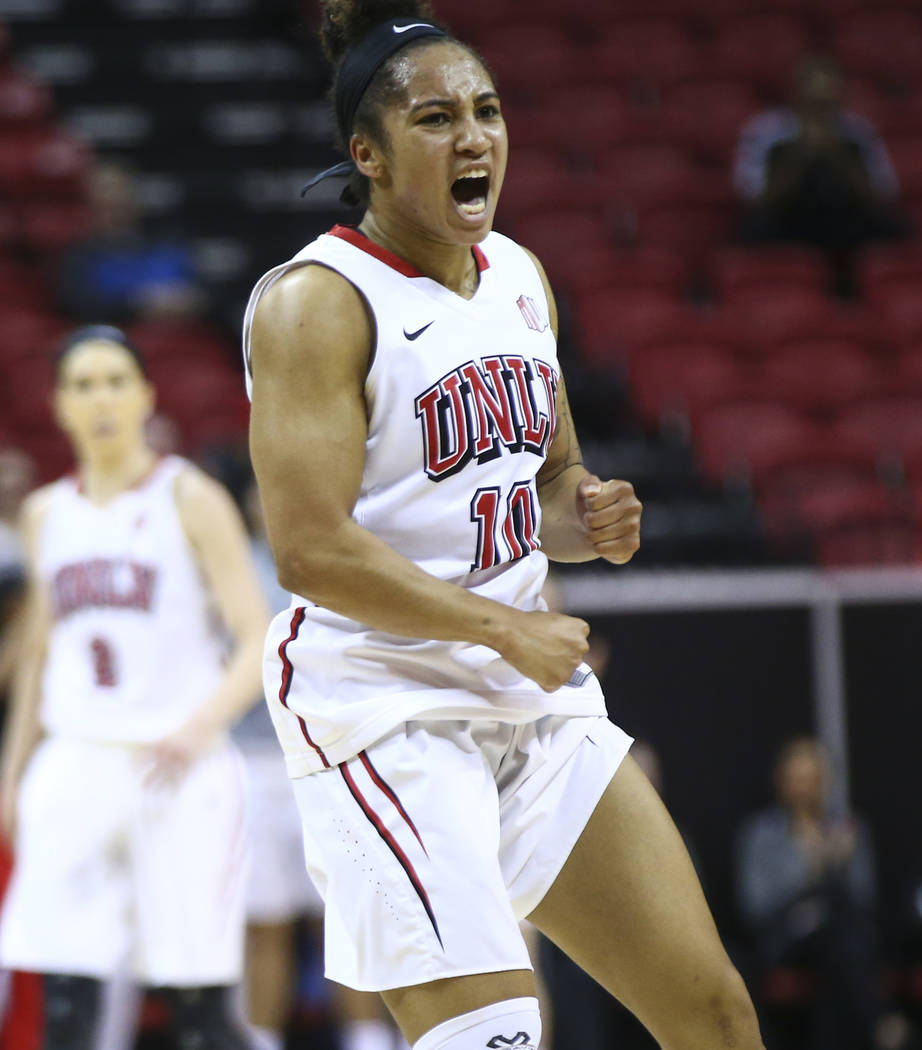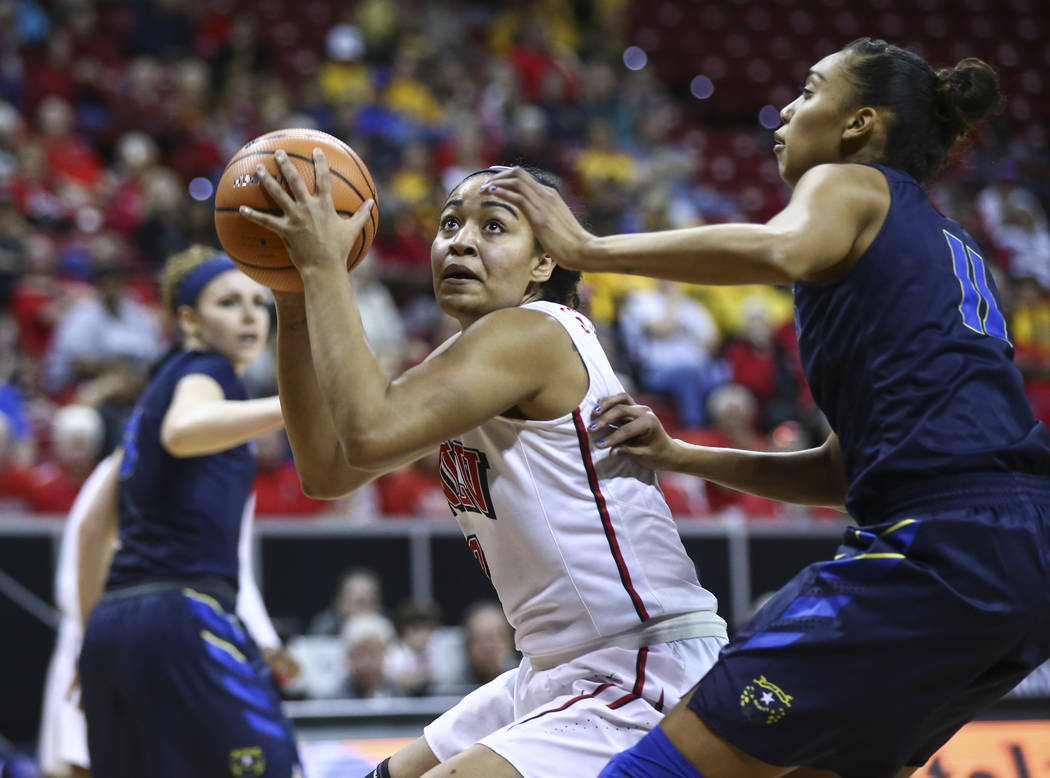 UNLV had cut down the nets at Cox Pavilion days before after finishing as Mountain West women's co-champion.
So when the Lady Rebels lost to intrastate rival UNR in double overtime last week in the conference basketball tournament quarterfinals, players understandably were disappointed.
"I let myself grieve the first night just because it's senior year and it sucks, but I didn't let it really get the best of me, and I don't think the team did, either," senior guard Brooke Johnson said. "The day after, maybe two days, we were back in the gym ready to go. Some players were lifting, getting shots up, and I think that's helped us."
That's because they knew their season wasn't over. The Lady Rebels (19-11) will meet Utah (17-13) at 6 p.m. Thursday at Salt Lake City in the first round of the Women's National Invitation Tournament after securing the Mountain West's automatic bid.
"I feel like everybody's energy is up," junior forward Paris Strawther said. "It was a disappointing loss, but we're not done yet, so we've got to put it in the past and move onto the next game."
The Lady Rebels, one of four Mountain West teams to make the WNIT, are playing in the tournament for the second consecutive season. They lost at Colorado in the first round last season.
"I think everyone wants to compete, and I think that's really important," coach Kathy Olivier said.
UNLV is familiar with Utah, having scrimmaged against the Utes before the season.
"I just think it was good for us to go against a team like that at the beginning of the year to help us for our season, and I think it's good to revisit them now in the postseason so we know a little bit more about them instead of knowing nothing about a team," Strawther said.
The Utes lost to Colorado 66-56 in the first round of the Pac-12 tournament. They went 2-0 against Mountain West teams, defeating UNR and Utah State.
Forward Megan Huff leads Utah in scoring with 14.3 points per game, followed by wing Daneesha Provo at 13.0 and forward Emily Potter at 12.5.
"They're a team that has both posts and guards who are able to score and facilitate, and they run a dribble-drive offense similar to what we run and they're a physical, fast-paced team," Johnson said.
The winner will meet the winner of the Saint Louis-Kansas State game.
Contact Betsy Helfand at bhelfand@reviewjournal.com. Follow @BetsyHelfand on Twitter.
Game day
Who: UNLV women at Utah
What: Women's National Invitation Tournament
When: 6 p.m. Thursday
Where: Huntsman Center, Salt Lake City
Radio: KBAD-AM (920)