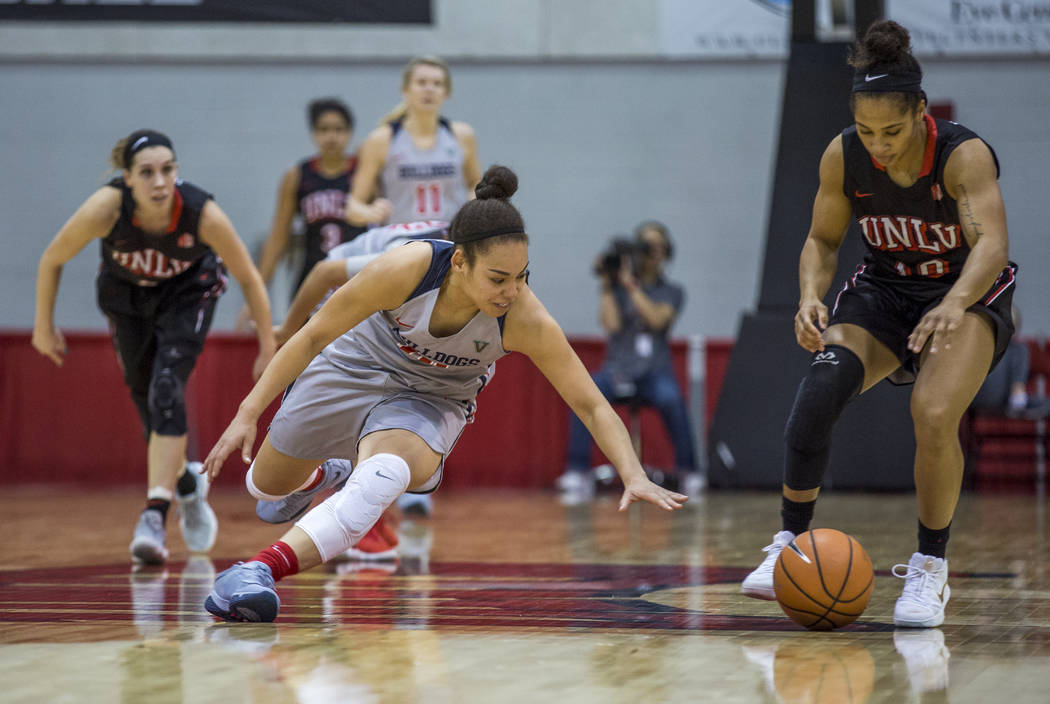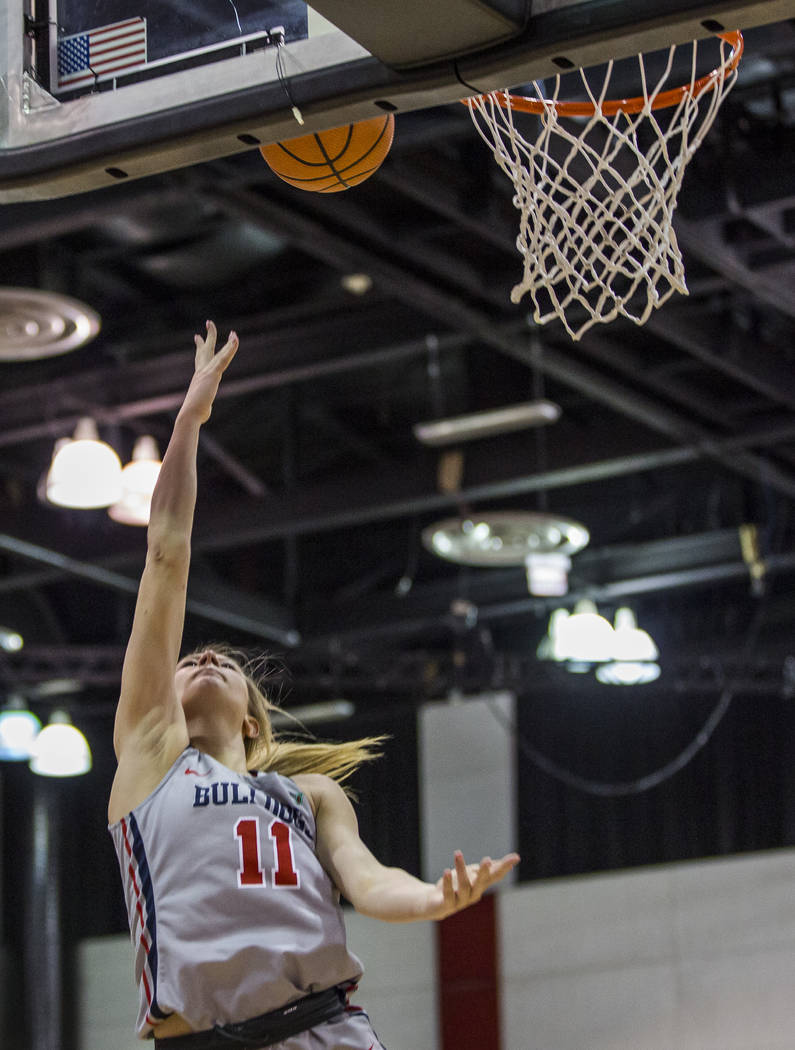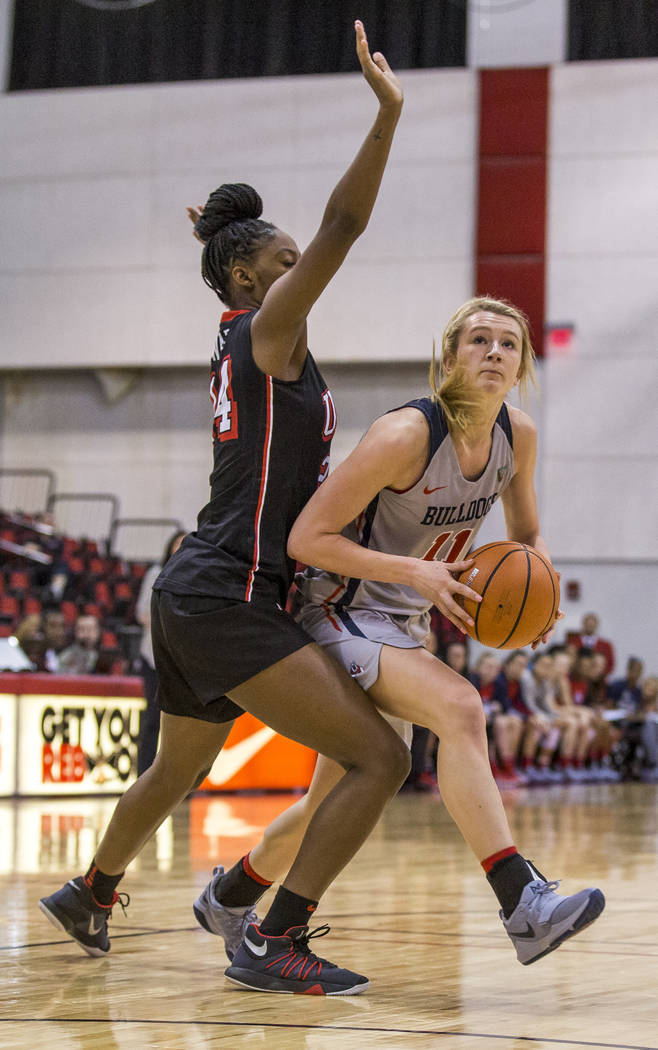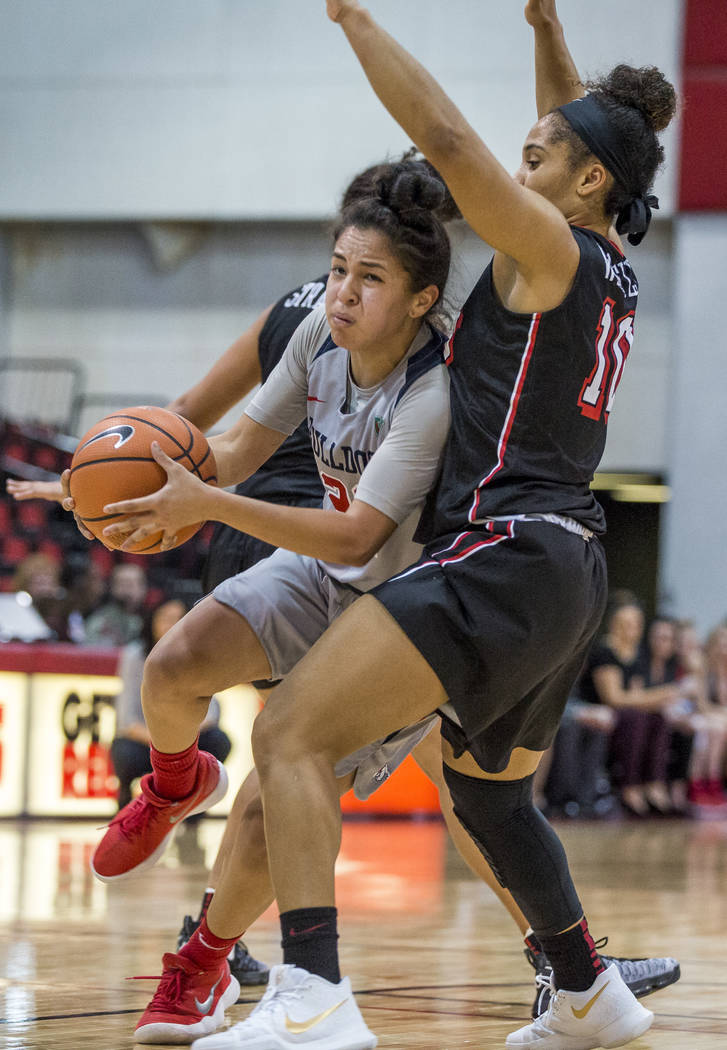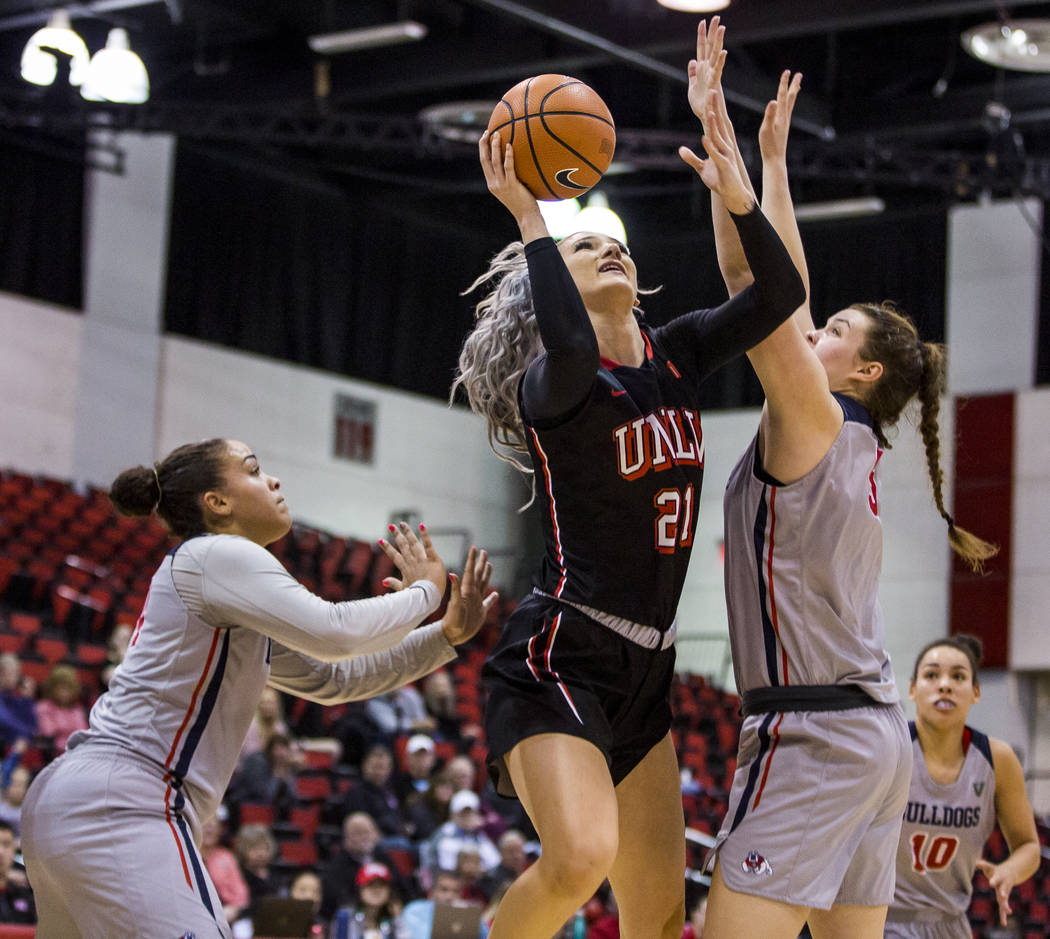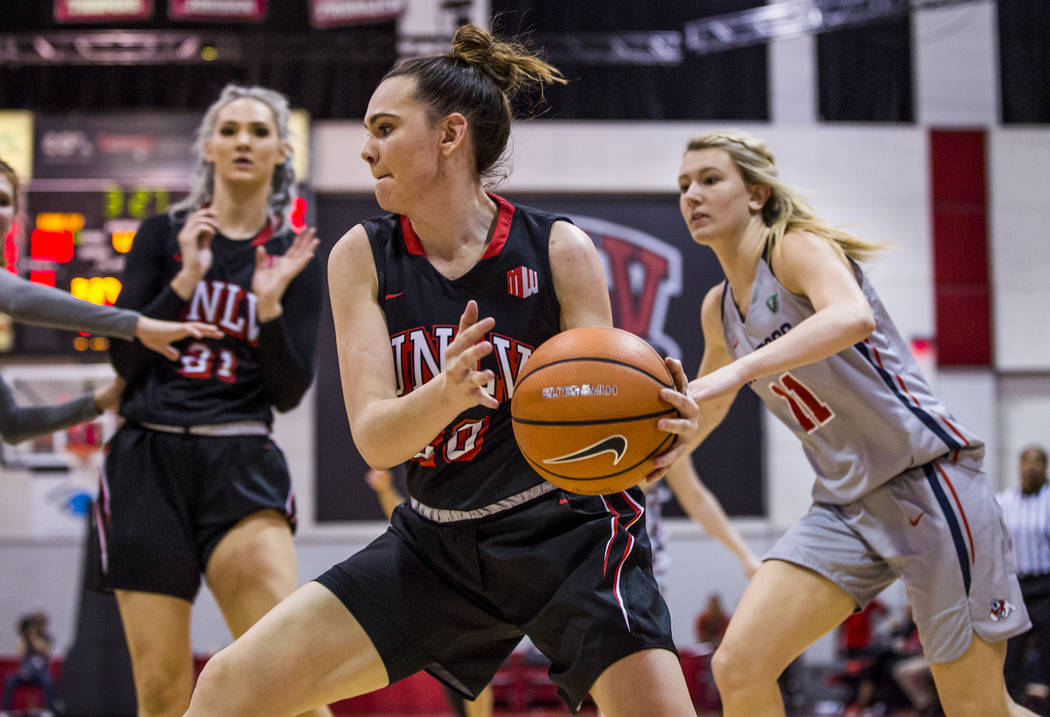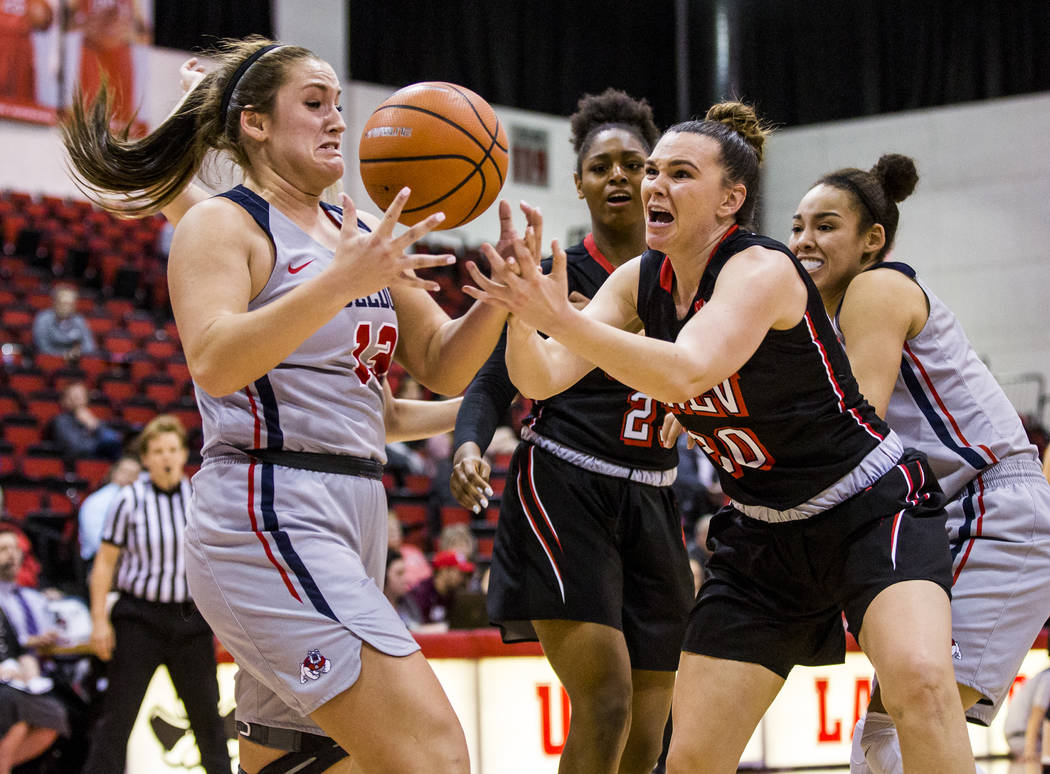 Nikki Wheatley went to the free-throw line Wednesday night at Cox Pavilion with UNLV leading by a point with four seconds left in the game. She was looking to give the Lady Rebels some breathing room.
That didn't happen.
Wheatley missed both free throws, and Fresno State grabbed the rebound. Moments later, Aly Gamez drained a 3-pointer at the buzzer, sending the Bulldogs excitedly onto the court to celebrate a 74-72 upset victory.
"When you go 66 percent when you're at home from the free-throw line, that's a problem, especially when your opponent shoots 93 percent," Lady Rebels coach Kathy Olivier said. "We were shooting 85 percent from the line in Mountain West, which is excellent as a team and that's something that we really count on. Those points were there for us and that could have helped down the stretch."
Containing Gamez from long range would have helped, too.
The freshman scored 25 points, including 6-for-6 from 3-point range — two of which came in the last five seconds.
"Their point guard stepped up. We were really focusing on No. 10 (Candice White) and then 22 (Gamez) stepped up and made some threes," Olivier said. "She just kind of gets you off balance."
The Lady Rebels (10-8, 5-2 Mountain West), who had won five straight, also were unhappy with committing 14 fouls and allowing Fresno State 13 offensive rebounds.
"We just talked about fixing things earlier," Wheatley said. "We shouldn't even let it get to that point, so just buckling down on defense earlier, getting stops, and we committed a lot of fouls so just stopping that."
Fresno State (10-9, 5-3 Mountain West) also slowed the tempo, something the Lady Rebels didn't really want.
"We got lulled into playing their game and it wasn't good for us," Olivier said.
Wheatley had a team-high 19 points, while Katie Powell added 17 points and 10 rebounds. Brooke Johnson alsl scored 17.
Contact Betsy Helfand at bhelfand@reviewjournal.com. Follow @BetsyHelfand on Twitter.