Mountain West wants new basketball challenge series in 2020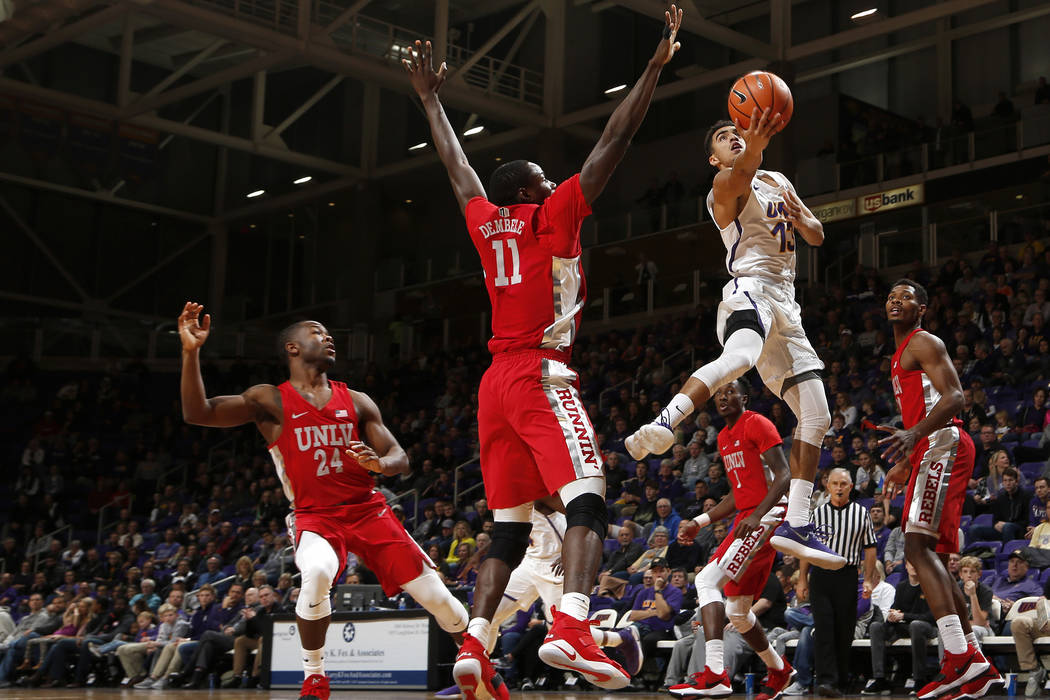 As the Mountain West-Missouri Valley Challenge comes to an end, the MW is again looking east for another such series.
One won't be in place for next year, but the Mountain West hopes to have a series with another league for the 2020-21 season to improve the chances of attracting at-large bids for the NCAA Tournament.
"We're looking at all options trying to figure out what's best for our teams," said Dan Butterly, Mountain West senior associate commissioner. "Obviously, we're in a position where we've got to work to improve our nonconference scheduling, so that's definitely something we're looking at for the future."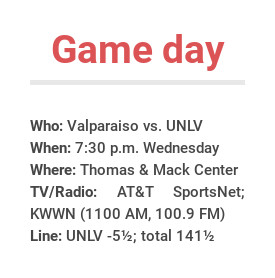 UNLV (4-1) plays Valparaiso (3-3) at 7:30 p.m. Wednesday at the Thomas &Mack Center to conclude its portion of the challenge. AT&T SportsNet will televise the game; UNLV is a 5½-point favorite.
Rebels coach Marvin Menzies said he might be in favor of another challenge series "if it makes sense from an RPI standpoint. You don't want to travel back East and play a team that you're not going to get the real value of making that trip."
Butterly said the Mountain West was having discussions with several conferences about establishing a new challenge, and it probably would be a league that would create a series of intersectional matchups.
"We're trying to find a league that's top 10, and nothing against any league that's out West at all, but we play a lot of teams out West already," Butterly said. "If you look at the national landscape, there are 62 NCAA Division I teams out West, and 11 of those are Mountain West teams. That leaves 51 teams out of 353 that play NCAA basketball, and we're already playing a number of those leagues head-to-head.
"One of our key scheduling recommendations is to try to get at least one game on the road in the Eastern or Central time zone, so I definitely think that's the direction we're looking to go. It's visibility, and what we've seen over the years, it seems that Midwestern and Eastern basketball is a little bit stronger relative to the NCAA Tournament. They play a little bit different style of play, so at least to get exposed to that one or two times a year would be ideal for our teams."
Mountain West schools liked the matchups with the Missouri Valley, Butterly said, but were ready to move on to a new series after eight years.
"Not to say that we wouldn't do another challenge series with the Missouri Valley down the road, but it's one I think they wanted to change it up a little bit and see what else is out there," Butterly said.
The conference isn't looking to schedule such a series for next season because the Mountain West men's and women's tournaments will be moved up a week to March 1 to 7, 2020, to avoid competing for hotel rooms with a construction convention in Las Vegas.
That means some conference games will be played Dec. 4 to 8, 2019, which could otherwise be a time frame for a challenge series.
"Obviously, you want a conference that's going to be as strong if not a little stronger than you are in a challenge series," Butterly said. "Otherwise, it wouldn't be a challenge in that respect."
More Rebels: Follow at reviewjournal.com/Rebels and @RJ_Sports on Twitter.
Contact Mark Anderson at manderson@reviewjournal.com. Follow @markanderson65 on Twitter.
Probable starters
Valparaiso (3-3)
Coach: Matt Lotich (42-29, third season)
Player Pos Hgt Ppg
Javon Freeman G 6-3 12.5
Bakari Evelyn G 6-2 9.5
Deion Lavender G 6-3 8.8
Ryan Fazekas G/F 6-7 12.8
Derrik Smits C 7-1 13.7
UNLV (4-1)
Coach: Marvin Menzies (35-35, third season)
Player Pos Hgt Ppg
Noah Robotham G 6-1 6.4
Kris Clyburn G 6-6 11.6
Joel Ntambwe F 6-9 4.6
Shakur Juiston F 6-7 12.0
Mbacke Diong F 6-11 10.2