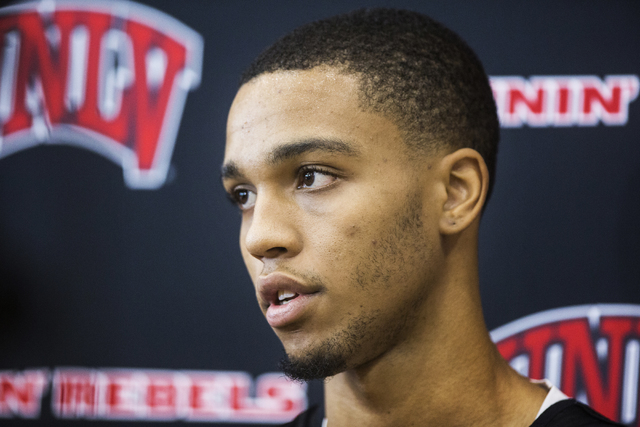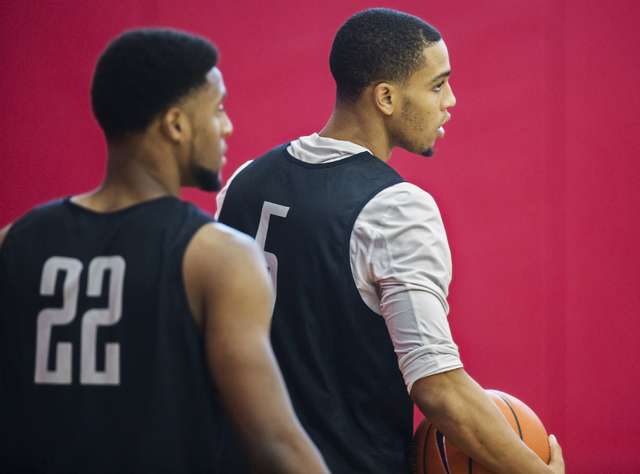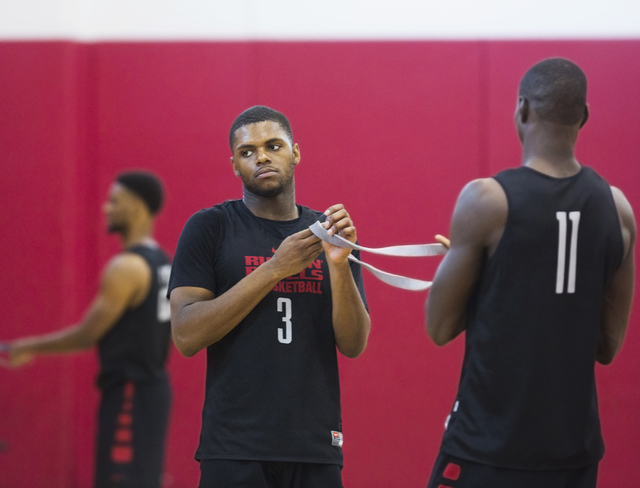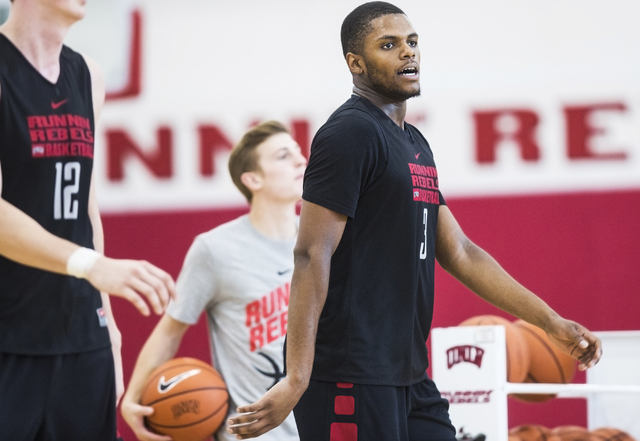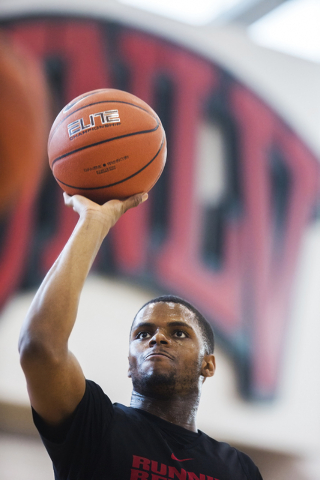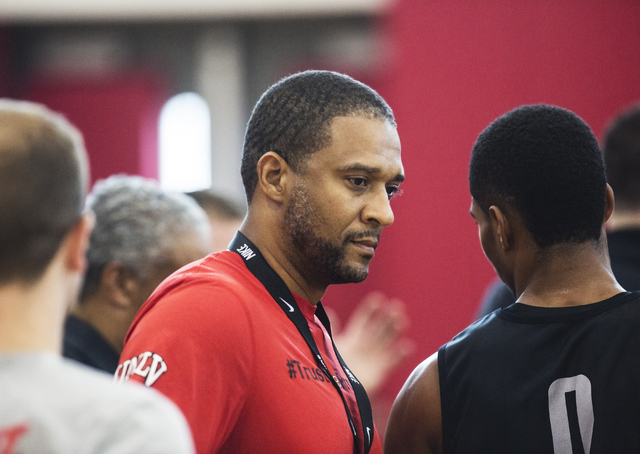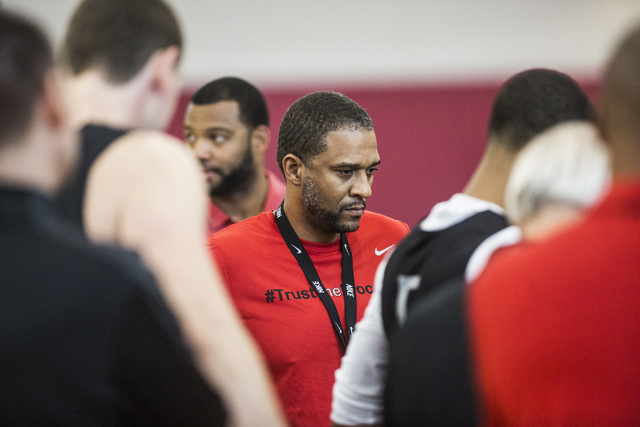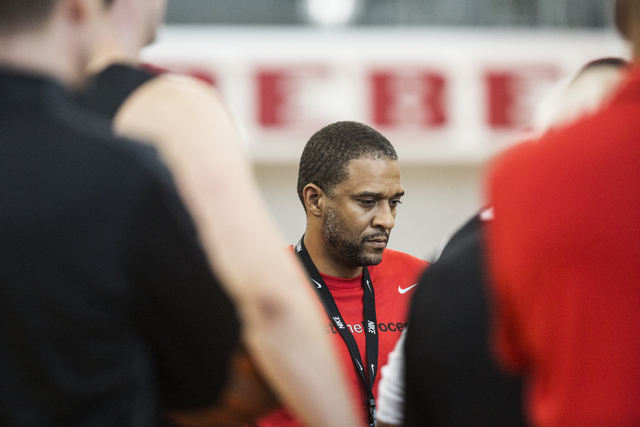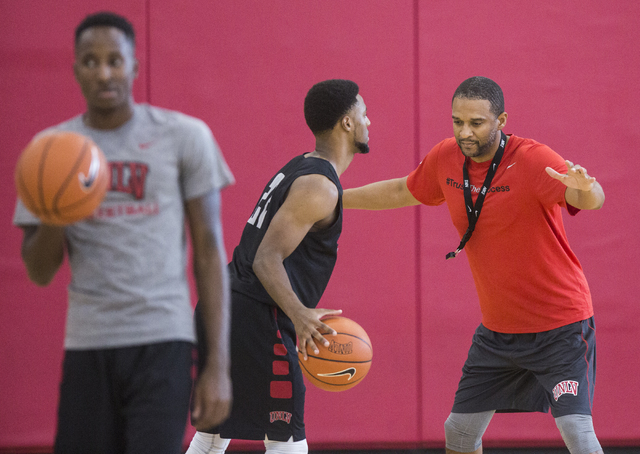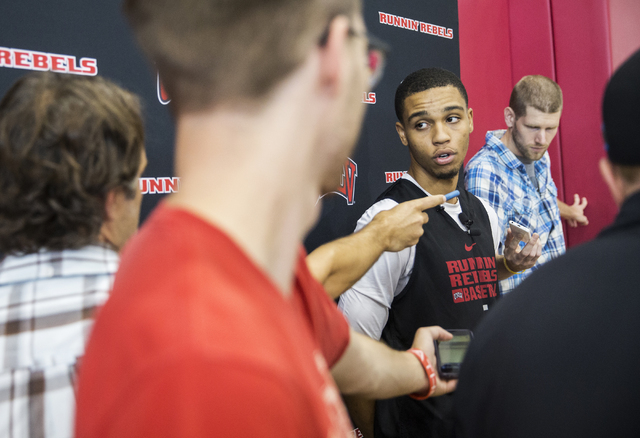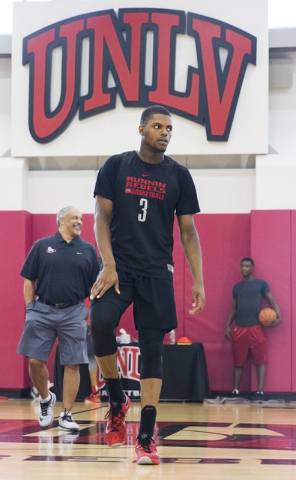 For a basketball program that has been virtually rebuilt under a new coaching staff, a trip to the Bahamas couldn't come at a better time for UNLV.
The NCAA allows a program one international trip every four years as well as 10 practices before such an excursion.
With only three returning players, the Rebels — who began practice Monday at Mendenhall Center — could use the extra time to get to learn more than each other's first names. After these two weeks of practice, which are closed to the public, they will be in the Caribbean on Aug. 13-20 and play exhibition games against a Canadian team and two from the Bahamas.
"These two weeks are more for bonding, of getting to know each other and seeing each other's style of play," said sophomore guard Jalen Poyser, one of the returning players. "Everyone's getting along. We try to hang out with each other as much as we can, so we're learning each other's personalities and everyone's style of play."
First-year coach Marvin Menzies said he hoped all the players will make the trip. Dwayne Morgan, another returning player, will not play because of recent hip surgery, and junior college transfer Kris Clyburn's minutes will be limited because of a procedure on his right knee.
Even so, Menzies and his staff will able to juggle lineups and experiment when they get to the Bahamas, a freedom the coaches won't have when the season opens Nov. 11 against South Alabama at the Thomas & Mack Center.
But, like Poyser, Menzies said the trip is more important than for strictly basketball.
"The trip itself is a combination of practices and the preparation for travel," Menzies said. "We need to know how to travel under my guidelines. And then the competition — what the guys look like when they actually play with officials and against other teams. So there are a lot of benefits."
Menzies is still trying to figure out what he has, and what he called "bumps and bruises" limited the first practice to nine players.
This roster was put together on short notice, with Menzies officially not getting hired until April 22 when the University of Nevada Board of Regents approved his five-year contract.
He and his staff brought in five high school players, two junior college transfers and three from four-year universities to bring the roster up to 13.
"I think once we get a chance to go five-on-five on a regular basis, that's when it'll start to get exciting," Menzies said. "We're still on a lot of breakdown stuff, a lot of drill work and getting a feel for the different guys' skill sets. That's going to tweak what we do offensively and defensively. So it's still very much in a learning stage."
UNLV still has room for one more scholarship player, and the Rebels recently offered it to Patrick Savoy Jr., a 6-foot 4-inch guard who averaged 16.8 points and 5.1 rebounds last season at Sheridan (Wyoming) College. Savoy also is considering Utah and Florida State and has plans to visit all three schools in the next two weeks, according to his father, Patrick Sr., who played for the Rebels from 1993-1995.
Should Savoy commit to the Rebels, that would be a great way to begin their island getaway, but this won't be a true vacation.
"It's important to jell and bond, get to know your teammates because that affects your style of play on the floor," Poyser said. "We have to be able to play with each other to win games."
Contact Mark Anderson at manderson@reviewjournal.com or 702-387-2914. Follow on Twitter: @markanderson65