Player from Africa finds his way to UNLV basketball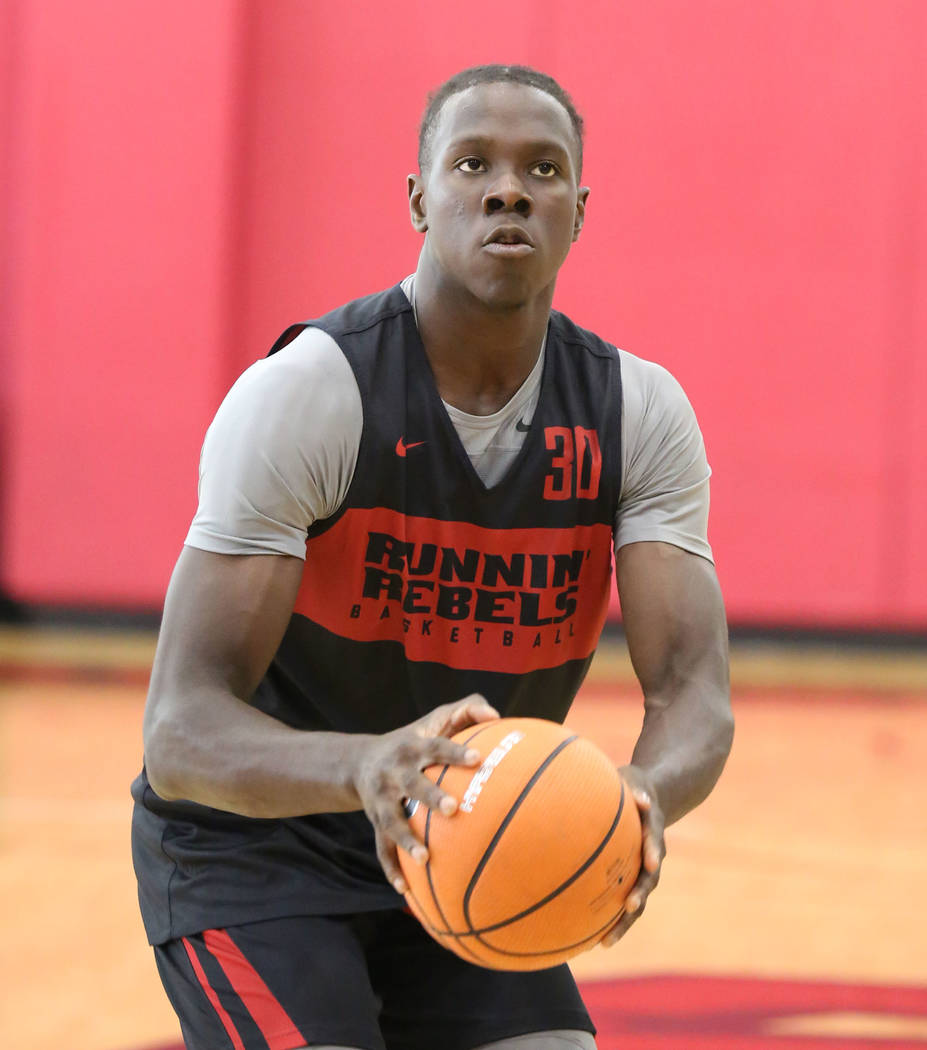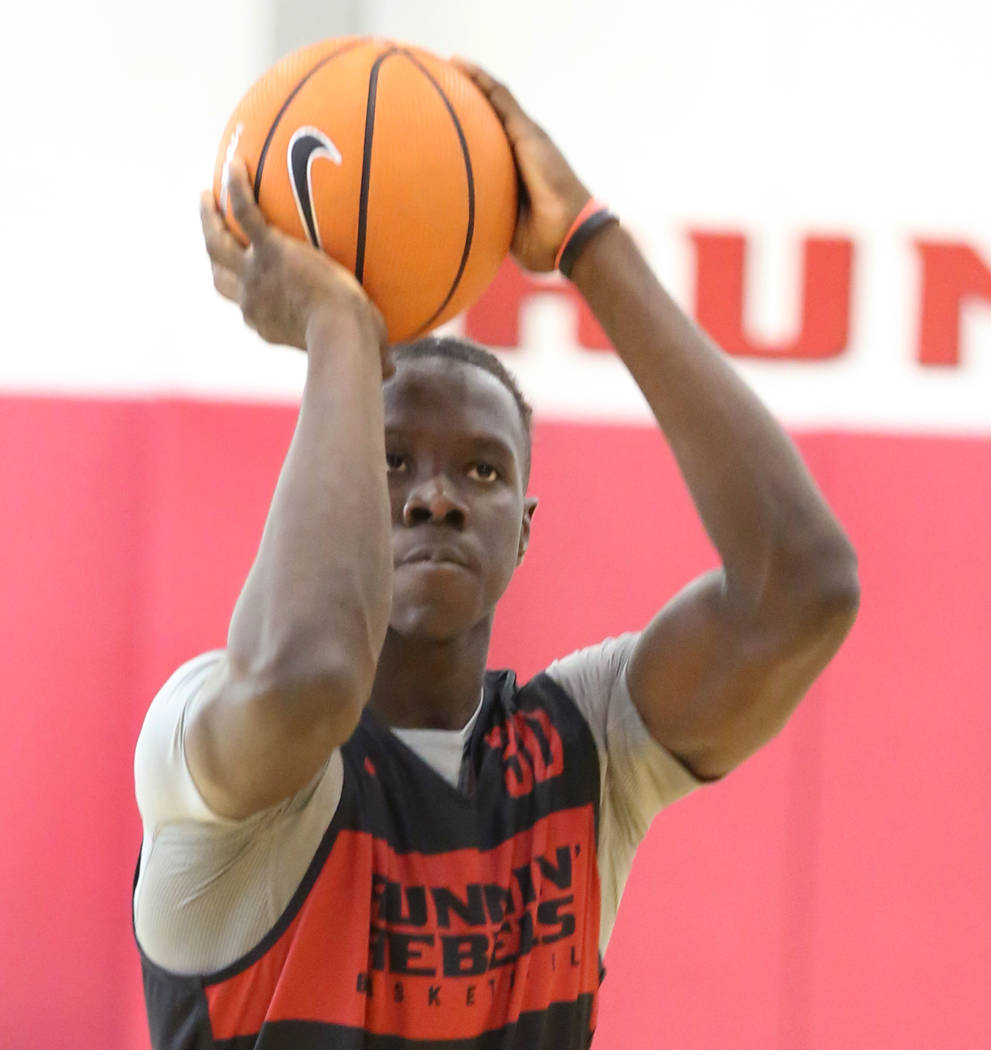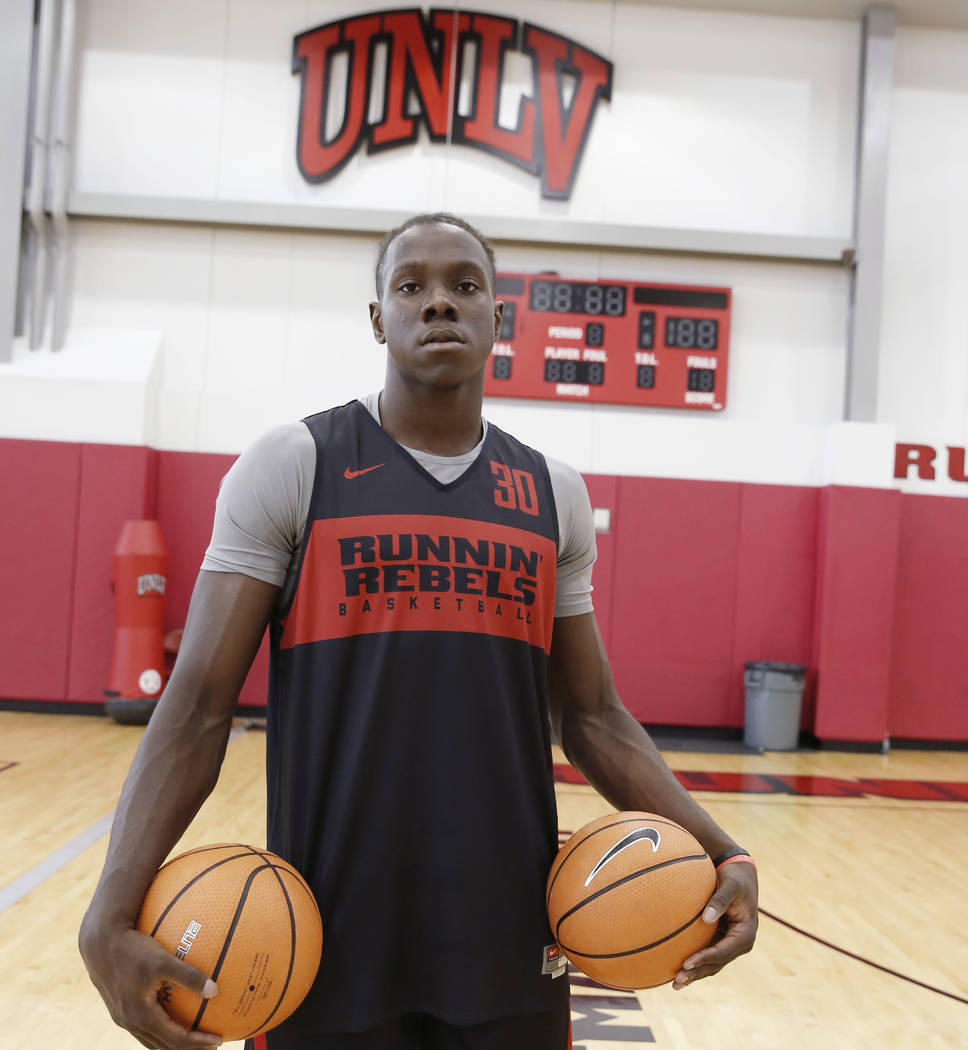 The NBA has long expanded its reach worldwide, but it was only two years ago that it formed a central academy to find the top international players who might otherwise have gone unnoticed.
And so it was that Chris Ebersole, the NBA Elite Basketball Business Operations Lead, was at Basketball Without Borders in Johannesburg in 2015 when he saw Jonathan Tchamwa Tchatchoua for the first time.
"He was already a physical specimen when we found him," Ebersole said.
This was the type of player the NBA Global Academy was created to find and develop, someone with undeveloped but clear talent who with the right coaching could evolve into a difference maker.
And so Tchatchoua soon found himself heading to Australia, where the best of the best compete. Three satellite camps are located in China and one each in India, Mexico and Senegal.
From Australia, Tchatchoua — who stands a rock solid 6 feet 8 inches and 230 pounds — worked his way into becoming one of the first two academy products to sign with American schools. He committed to UNLV in May, choosing the Rebels over Gonzaga and St. John's. The other academy graduate, Argentina's Francisco Caffaro, signed with Virginia.
Tchatchoua is one of five Africans on UNLV's roster, and he said that was a key reason he chose the Rebels.
"I really feel at home right now," he said.
Coach Marvin Menzies said he could see Tchatchoua making an impact this season, which begins Nov. 10 against Loyola Marymount at the Thomas & Mack Center.
"I think he's the kind of player who's going to do some intangibles for you early in his career because of how hard he plays, his energy level," Menzies said. "The more he refines his skill set, the more appealing he'll be to the next level as well. I'm not quite sure playing time, where that number would land right now, we're still battling in practice. However, it may be hard to keep him out of the lineup with some of those intangibles that he brings."
Working on, off the court
The NBA Global Academy is about more than developing potential college and perhaps professional players. It also emphasizes academics to align with the NCAA requirements for a college scholarship, and it helps mold a complete person.
The transition of moving so far from home wasn't easy but allowed Tchatchoua to focus on why he was in Australia.
"I was by myself without my family," he said. "But I got to meet new friends. It was really different. I learned basketball while I was there. I learned everything about the game. I was knowing nothing in Cameroon. I was playing for just one year by myself and my school."
Academy coaches never had to push Tchatchoua, and when they would arrive at the facility at 7 a.m., he already was on the court working on his 3-point shooting or ballhandling or in the weight room trying to get stronger.
"He's easily the hardest worker we've had in the program here in the two years," said Robbie McKinlay, academy player development coach. "He's definitely worked on his game. He was a little bit raw, and he's come in and worked on his skills. He transitioned from a little bit of a post player to a three man out on the perimeter."
Tchatchoua also helped others at the academy to improve their skills.
"He holds everyone accountable," Ebersole said. "It's a unique aspect of Jonathan. He's incredibly self-driven, but he also raises the level of his teammates. He makes sure he's bringing the best out of them as well."
Playing for the Rebels
Menzies had heard of Tchatchoua and then saw him at an NCAA-sponsored event at this year's Final Four in San Antonio and was immediately intrigued, but he knew he had to do his due diligence on the player's background.
"All the boxes started getting checked off, and eventually we started our recruitment and stepped it up," Menzies said. "He selected us, so we feel very fortunate we added him to the family."
With the Rebels in preseason practices, roles are still being sorted out, and that's the case with Tchatchoua, who most likely will play forward but could play center if needed.
He is just happy to have this opportunity wherever he's asked to play.
"I love them," Tchatchoua said of his new teammates. "I have been with them for only two months, but I already feel like it's a family."
More Rebels: Follow all of our UNLV coverage online at reviewjournal.com/Rebels and @RJ_Sports on Twitter.
Contact Mark Anderson at manderson@reviewjournal.com. Follow @markanderson65 on Twitter.
Jonathan Tchamwa Tchatchoua file
Year: Freshman
Position: Forward
Size: 6-8, 230 pounds
Hometown: Douala, Cameroon
Schooling: NBA Global Academy in Australia