RANKING THE REBELS: 58 – Curtis Watson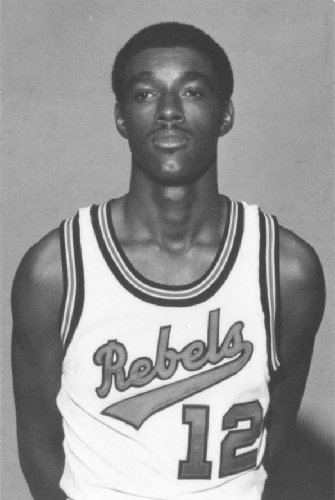 CURTIS WATSON
Years: 1967 to 1969
Career highlights:
■ Scored 963 points in 57 games for a career average of 16.9.
■ Led the Rebels with a 21.0 scoring average in 1968-69.
■ Scored a career-high 39 points in a 118-105 victory over Albuquerque on March 2, 1969.
■ Team had a 43-14 record in his two seasons.
Quotable: "I played with a group of great guys. We were tough. We worked hard in practice, we were a together team, and that made us very successful." — Watson
Currently: A State Farm Insurance agent in Las Vegas for 37 years, Watson and his wife, Wilma, have a son, Bryan, and a daughter, Tamara.
The Review-Journal counts down the top 100 players in UNLV basketball history, 20 years after the Rebels' NCAA championship season in 1989-90.