RANKING THE REBELS: 77 – Boyd Batts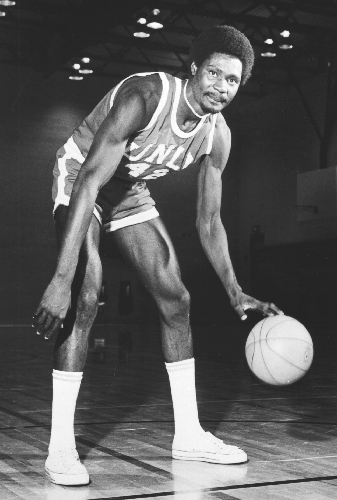 Boyd Batts
Years: 1974 to 1976
Career highlights:
■ Averaged 9.2 points as a junior after transferring from Hawaii, and finished his UNLV career with 514 points and 299 rebounds.
■ Helped lead the Rebels to a 53-7 record and two NCAA Tournament appearances.
■ UNLV was 24-5 in 1974-75 and 29-2 in 1975-76.
Quotable: "We got him in a trade. It was the darndest thing I've ever seen. Batts played a year in Hawaii when he was ineligible, so the NCAA was punishing him and said he could transfer. We sent Jimmie Baker to Hawaii. Batts came from Chicago, and he was a tough guy." — coach Jerry Tarkanian
After UNLV: A seventh-round NBA Draft pick by the New York Knicks in 1976, Batts played professionally overseas.