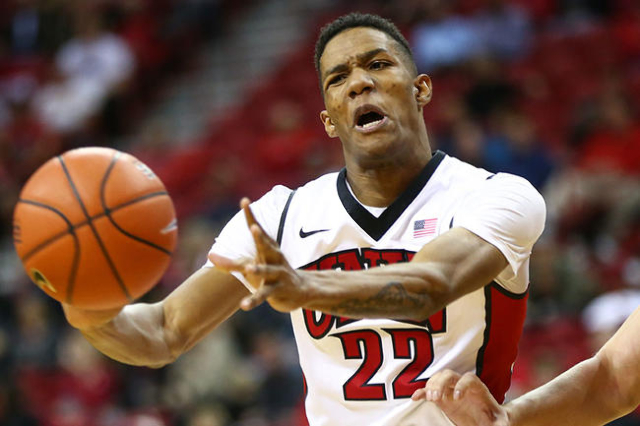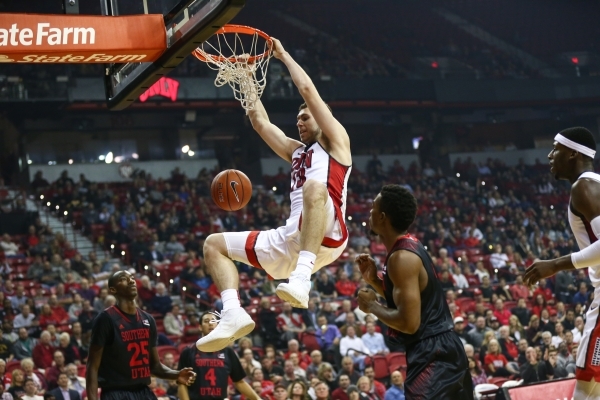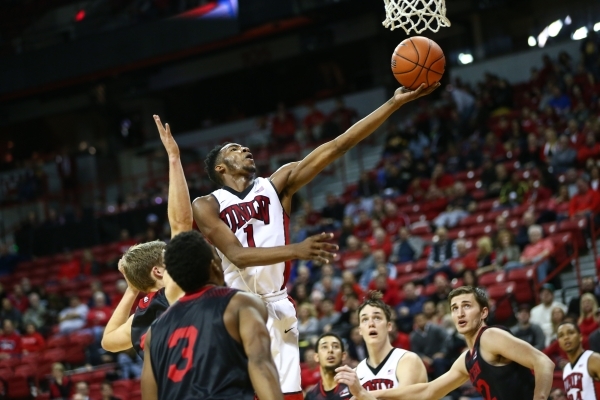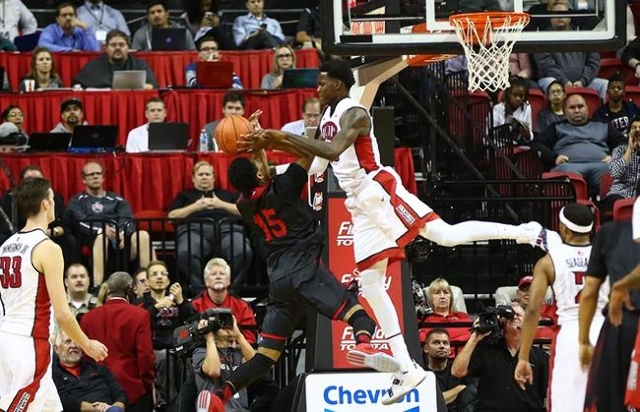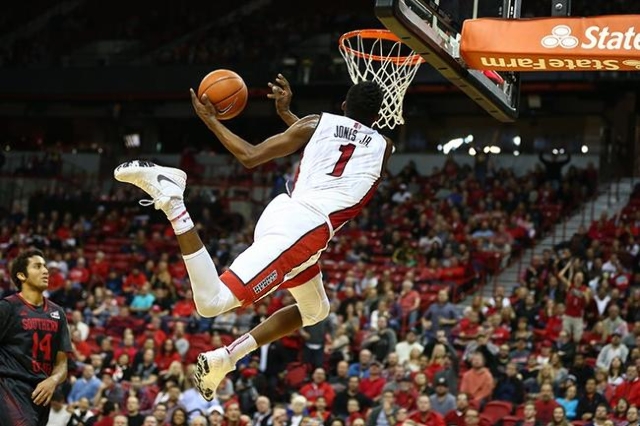 Backcourt: A-
Patrick McCaw is turning into a star for the UNLV men's basketball team. Last season, McCaw provided energy off the bench and played behind Rashad Vaughn, who's now a rookie for the Milwaukee Bucks. Three games into the 2015-16 season, it's clear that McCaw is the Runnin' Rebels' go-to scorer. The sophomore combo guard had a career night in a 84-64 win against Southern Utah at the Thomas & Mack Center on Wednesday. McCaw dropped a game-high 24 points, a personal-best. UNLV only made five 3-pointers, but three came from McCaw. He went 8 of 12 from the field and a perfect a 5 of 5 at the free throw line. McCaw set the tone defensively by putting pressure on the Thunderbird guards at center court, which led to steals and fastbreak layups. Point guard Jerome Seagears had another solid outing with 11 points and six assists. Ike Nwamu didn't do much on the stat sheet, recording only one point.
Frontcourt: B
Stephen Zimmerman Jr. and Ben Carter set the tone in the paint early. Zimmerman's post moves, along with his hook shot, led to many easy baskets for the Rebels. The 7-foot freshman picked up a double-double with 11 points and 10 rebounds. Zimmerman didn't score in the second half. Carter, who had seven points and five boards, was physical on defense and a rock under the rim.
Bench: B+
Derrick Jones Jr. will probably move into the starting unit soon if he keeps playing at this high level. The freshman forward lifted the Rebels in the second half by attacking the basket. Jones tallied 19 points and four rebounds. Jones has generated national attention thanks to his high-flying dunks. He had a monster jam from the right wing during his hot run midway through the second half. Jones' aggression to the paint led to eight free throws and a 3-point play. Goodluck Okonoboh, who asked to come off the bench, was the defensive anchor. Jordan Cornish continues to struggle from long-range. The sophomore guard has not made a 3-pointer this season.
Coaching: A
Coaches usually know they're doing their job if the team isn't committing numerous turnovers. Dave Rice's team only recorded eight turnovers and forced the Thunderbirds into 16. Rice was pleased with UNLV's ball movement–18 assists–and chemistry. Rice continues to take advantage of his deep roster. Every time the Rebels went into a cold streak, the UNLV coach called a timeout and inserted a new lineup. Rice added to his depth by playing junior transfer Tyrell Green, who many expected would sit out for a redshirt year.
Check our GameDay page for full coverage of the UNLV-Southern Utah game.